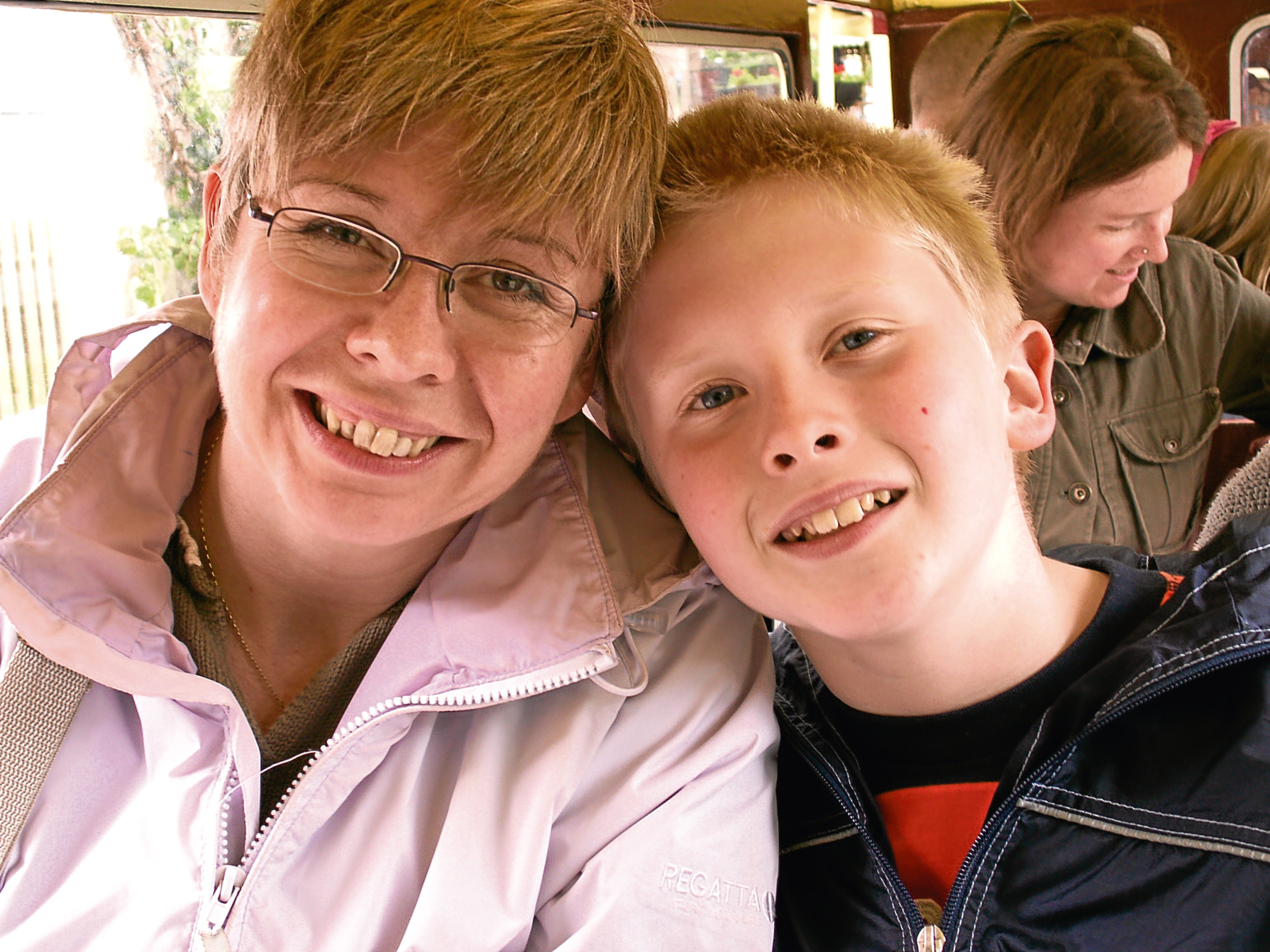 LOSING a child is a loss like no other. It's one of the greatest traumas imaginable.
And Kim Macleod knows only too well.
It's almost nine years since her son Calum passed away from meningitis.
"It was my worst nightmare come true," said Kim. "Just absolutely heartbreaking.
"One day we were having dinner and watching a movie with Calum and the next, he was hooked up to a life support machine.
"Two days later, he lost the fight.
"Calum's death shook our family to the core. On the darkest days I wondered if we would ever be happy again.
"But I think we've come a long way and, somehow, managed to fill the huge holes in our hearts left by his departure."
Calum was just 12 when he died in October 2007.
A sore throat and fever were put down to a recurrence of an infection he'd suffered a few weeks before. There were no obvious symptoms of meningitis until it was too late.
"The doctor prescribed antibiotics and said if Calum wasn't feeling better the next day to collect the medicine," Kim, from Bishopbriggs near Glasgow, recalled.
"Calum was okay when he went to bed but woke me about 3am saying he had a really sore head.
"I took him to the out of hours GP who said he suspected meningitis and rushed us to hospital.
"By the time we got there, Calum was vomiting and delirious.
"Three hours from when he complained of a headache, he was in hospital hooked up to a ventilator."
Doctors eventually delivered the news to Kim and husband Sinclair that there was nothing more they could do for their son.
Saying goodbye was devastating, but Kim and Sinclair did make a decision to donate Calum's organs.
He saved the lives of five people.
Kim, 50, said: "We take some solace in the fact that Calum could help others – and that part of him is still living."
Kim and Sinclair threw themselves into raising awareness of meningitis.
Along with daughter Kirsten, 17, they've collected more than £60,000 for Meningitis Now.
The couple also quit their careers to write their first books and now run their own publishing company, Indie Authors World.
And they launched the Calum Macleod Memorial Publishing Prize, now in its second year, to raise funds for charity while helping aspiring authors achieve their dreams.
"It's important for us to keep Calum's memory alive and this award helps us do this," said Kim.
The couple have also welcomed the announcement that a pin-prick test to diagnose bacterial infections – including meningitis – in minutes could be available within five years.
"If this immediate diagnosis were available at the time, Calum could have had more of a chance," said Kim.
For more information on meningitis, visit meningitisnow.org. To sign up for the Calum Macleod Memorial Publishing Prize, visit indieauthorsworld.com.
---
READ MORE
Tom Moriarty's Fringe play is inspired by the meningitis that almost killed him
Meningitis B vaccine to be introduced in Scotland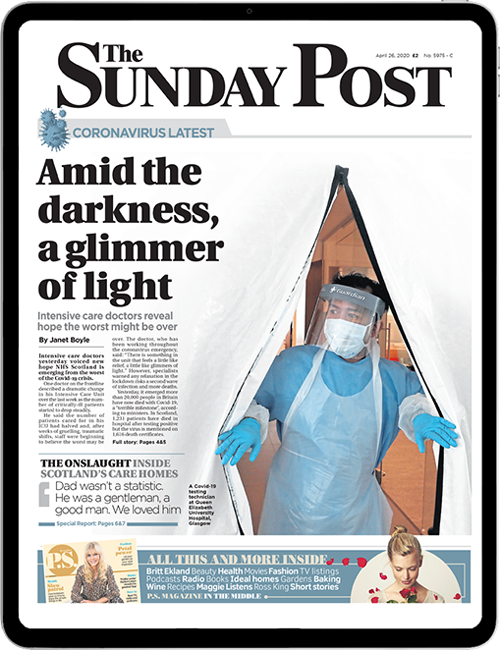 Enjoy the convenience of having The Sunday Post delivered as a digital ePaper straight to your smartphone, tablet or computer.
Subscribe for only £5.49 a month and enjoy all the benefits of the printed paper as a digital replica.
Subscribe