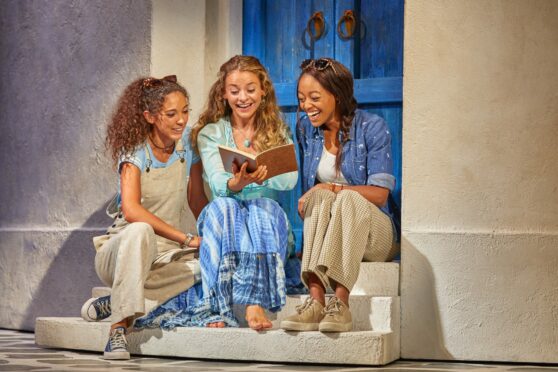 It would be fair to say it's the best £1,000 Judy Craymer has ever spent. The skint theatre producer had a vision in her mind for a musical featuring the songs of Abba and met up with writer Catherine Johnson in a café to share her idea.
Johnson, working on TV's Band Of Gold at the time, suggested a story centred on a mum and daughter, and the duo got to work on what became Mamma Mia! "We were both penniless. Catherine was a single mum," recalled Craymer, the producer and creative force behind the juggernaut. "I only had about £1,000, so I said, 'I'll pay you £500 now, and £500 when you've written it'."
The next step was a meeting at Abba star Bjorn Ulvaeus's home in Henley-on-Thames. Craymer continued: "We couldn't afford the train fare! It was all very hairy but somehow we did it.
"I introduced Björn to Catherine and she was too shy to pitch the idea, so I had to – and then I had to stop her stealing the soap from his bathroom as a souvenir. We had nothing to lose. It's so difficult to get a project going but we just got on with it."
Craymer first encountered Ulvaeus and Benny Andersson in the early '80s. Having trained in stage management at London's Guildhall School of Music and Drama, she was working in Tim Rice's production office when he was collaborating with the Abba duo on Chess. Asked to pick Ulvaeus up from the airport, they struck up a friendship.
"It was huge fun," said Craymer. "Chess was a big project, and then there was the cast album, so I was flying to Stockholm with Tim Rice every week, working in Benny and Björn's studio. We did a crazy tour of Europe with about 5,000 people – the whole of the London Symphony Orchestra and the Ambrosian Choir, and all the artists. It was very exciting, and I got lots of experience."
Having access to Benny and Bjorn was "fortunate, because otherwise I'm not sure they would have taken this on. I had to pester them for a long time!"
The songwriters had their doubts, as did plenty of others but Craymer got the show off the ground and it debuted on April 6, 1999, at the Prince Edward Theatre in London's West End.
"The Lion King opened about the same time, and we were very modest by comparison. People just couldn't get their heads around it. They were constantly asking me who was going to play Frida and Agnetha. Benny and Bjorn said to me, 'OK Judy, it'll be a small show, just in London, and if it doesn't work it'll close'."
Directed by Phyllida Lloyd, Mamma Mia! had the winning formula of an original story, fleshed-out characters and, of course, those songs. It was the music that inspired Craymer to create the show, and it's the music that remains at the heart of it.
She said: "I'd play them over and over again, and I was fascinated that Björn had written these lyrics. They meant so much, and they were about strong women. They take you on a journey. And that was the beginning of me falling in love with those songs."
Twenty-three years on from opening night, and 50 productions later, in 16 languages, seen by more than 65 million people, it's safe to say it worked out. Then the two all-star movies came along, sending Mamma Mia! into the stratosphere – and there might yet be a third film.
"I wanted something to cheer us all up," she laughed, revealing she was planning another movie during the 2020 lockdown. "It's something I have in my sights. I think there's a trilogy there. There are lots of wonderful Abba songs we haven't yet mined, and Bjorn and Benny have written new ones."
She added: "Over the last 20 years, there have been so many white-knuckle rides. As a producer, you need enormous powers of persuasion."
---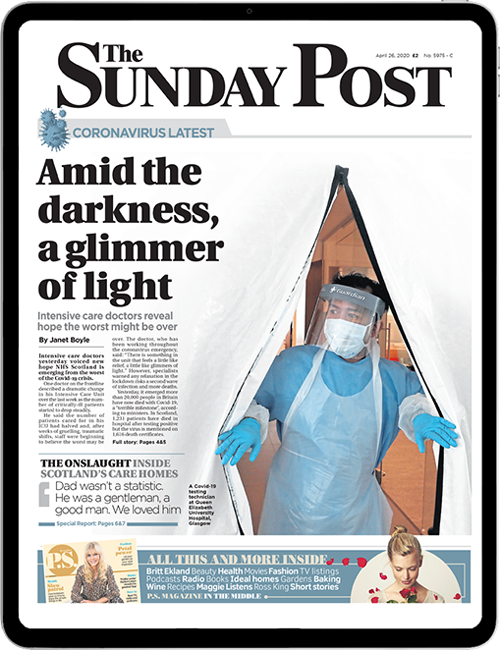 Enjoy the convenience of having The Sunday Post delivered as a digital ePaper straight to your smartphone, tablet or computer.
Subscribe for only £5.49 a month and enjoy all the benefits of the printed paper as a digital replica.
Subscribe