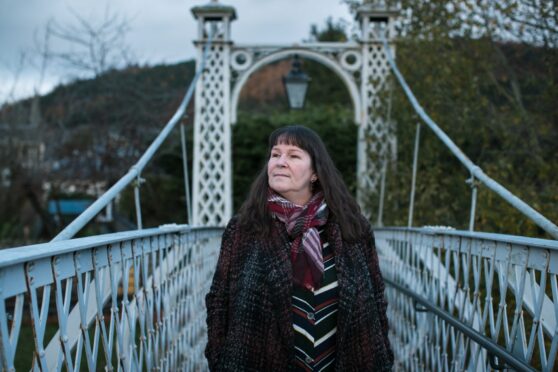 Leading experts on alcohol deaths in women have called for a halt to targeting them in drink adverts.
Their call comes as a number of supermarket chains offer alcohol-themed gifts specifically for women in Christmas ad campaigns.
Alcohol adverts targeted at women are now being shown on websites including Waitrose and M&S, and also Home Bargains which sells an embossed "Mum" gin glass.
Earlier this month a report by the Organisation for Economic Co-operation and Development (OECD) named British women as the world's biggest binge drinkers.
The report said British women topped the binge drinking chart – defined as having at least six drinks in a single session – with 26% doing this at least once a month. British men were higher, at 45%, but not the highest.
In Scotland a 2% increase in alcohol deaths in 2022 was attributed to the increase in the number of women dying. The number of Scottish women in hospital with chronic liver disease was 2.5 times higher than in 1983.
Alcohol is a driver for breast cancer, strokes and dementia.
Now experts are calling for a halt to or controls on alcohol advertising to women to try and tackle the problem.
Current system 'has not worked'
Scottish psychiatrist Dr Peter Rice, a leading expert on alcohol use, is calling for an independent regulator watchdog with powers to limit exposure to advertising.
Dr Rice, president of the European Alcohol Policy Alliance and chairman of the Institute of Alcohol Studies, London, said: "The current UK system of the alcohol companies and advertisers regulating themselves has not worked.
"A key step would be to establish a truly independent regulator with powers to limit exposure to advertising. The whole population will benefit from this, including women.
"The industry will resist this, as they did with their unsuccessful legal challenge to Minimum Unit Pricing, but government should not allow the industry to continue to mark its own homework."
He added that men tended to buy cheaper alcohol, so it was expected that women would gain less from minimum alcohol pricing benefits. "The evidence is that the effect would be less in women than in men," he adds.
"It's important to remember that while there is concern about women's drinking, men continue to drink considerably more than women and male hospitalisations and deaths in Scotland are still two to three times higher than in women."
He compares alcohol targeting of women in the UK to Norway, Canada, Ireland and parts of the USA, where alcohol sales are limited in supermarkets. At least 60% of supermarket shoppers are women.
"The situation in the UK where all kinds of alcohol, including spirits, are sold in grocery stores is different from many other countries where alcohol, in particular higher-strength products, is sold in separate stores.
"The UK arrangement means supermarkets can attract casual shoppers with cheap deals and they seem to do this more with alcohol than with coffee or tea for example.
"It looks like they know that an alcohol deal is exceptionally tempting for shoppers.
"The presentation of the product on the shelf is a big part of marketing, and producers put a lot of effort into the appearance of the bottle.
"Studies of the advertising industry show that the marketing at women is very different from the way men are targeted.
"Marketers see the look of the product as being very important for women, so the open display on the supermarket shelf is very important. Other countries have taken steps to reduce this form of marketing by having alcohol in a separate part of the store, as in Ireland, or in separate premises, such as in Norway, Sweden and many part of the USA and Canada."
'Targeting of women'
Alison Douglas, chief executive of Alcohol Focus Scotland, said: "Companies spend millions of pounds promoting their products, something they wouldn't do if it didn't work.
"In recent years we've particularly seen the targeting of women, with alcohol companies linking their products with fun, friendship and female empowerment.
"We are now surrounded by pink drinks and alcohol gift options for Mother's Day, birthdays and even gin advent calendars for Christmas. The positive image presented in alcohol marketing is at odds with the very real risks alcohol poses to our health.
"Fewer than a third of people in Scotland are aware of the links between alcohol and breast cancer, despite it being responsible for one in 10 of all cases."
Liver doctors report an increase in younger women treated for alcoholic liver disease. Douglas said: "The World Health Organisation has identified restricting alcohol marketing as one of the most effective ways to reduce the harm alcohol causes and Scotland has the powers to act.
"We can introduce restrictions on how alcohol is displayed and promoted in shops, place limitations on alcohol sponsorship of events and ban outdoor adverts."
Professor Richard Simpson, of St Andrews University, a former Labour MSP and retired GP, says he tried unsuccessfully to restrict advertising. His bill to restrict alcohol advertising was not supported by the Scottish Government in 2015.
Professor Simpson said: "Alcohol is a big problem and is growing in women. It is difficult to control and Drinkaware protocols are not always taken seriously.
"The Scottish Government could limit advertising and implement the Social Responsibility Levy enacted in the 2010 Act at my instigation but never implemented.
"It was designed to pick up much of the excess profit for the industry generated by MUP. The levy could generate over £100 million per annum for councils to tackle alcohol issues. We need to introduce restrictions with in-store adverts especially in supermarkets including closed aisles for sale of alcohol.
"Raising funds might help reverse the considerable cut in specialist alcohol services."
Waitrose said: "Waitrose Cellar is a dedicated website for customers looking to buy wine and spirits. While a small number of alcoholic gifts, such as wine, champagne and whisky, are suggested for both men and women in our gifts pages, these are only sold to over 18s. We promote the responsible sale and consumption of alcohol, with guidance."
Drugs and Alcohol Policy Minister Elena Whitham said: "We're determined to do all we can to reduce alcohol-related harm and are already working closely with Alcohol and Drug Partnerships and the third sector to reduce alcohol-related harms and have made a substantial investment in this area through National Mission funding. In 2022-23, a total of £106 million was made available to Alcohol and Drugs Partnerships to support local and national initiatives, increasing to £112 million in 2023-24.
"Minimum unit pricing aims to reduce both the consumption of alcohol at population level, in particular among those who drink at hazardous and harmful levels. Research has estimated it has saved hundreds of lives and likely averted hundreds of alcohol-attributable hospital admissions each year."
The Wine and Spirits Trade Association say there is no-one available to comment.
No one from Home Bargains was available for comment.
It's easy to find consolation in the bottle, but this only leads to greater grief
Mum of two Helen Clopin, says she was one of the 16% of women who drank excessively while at the same time fighting a battle to quit.
The alcohol recovery officer from Peebles says excessive drinking made her life a misery.
"I am full of remorse for any impact it had on my two wonderful children, now in their twenties," she says. "Perhaps the most heartbreaking aspect is that they felt wrongly that they were doing something to make me resort to alcohol. It is common for children to feel guilt where there is none."
She says she stopped drinking for a while and started when she was widowed at 49, with two teenagers. "It is easy to find consolation in a bottle, but this only leads to greater grief. I was dependent on drink for nine years and struggled to avoid the alcohol aisle in supermarkets. It was hidden under other items in my basket because I was desperate to make sure no one else could see it. I am now in recovery."
She says she sees Christmas present ideas and goods in supermarkets aimed at women with affectionate slogans.
"It's wine o'clock, gin time or prosecco o'clock, telling women that they deserve a drink again. Glitzy, girly-designed bottles of alcohol are like a beacon, often in prime places in supermarket aisles."
Today she is a recovery officer supporting people into the safety and security of life after addiction. Her engaging and caring personality reaches many in The Borders.
She organises drop-in cafes in Peebles, Eyemouth and Galashiels that are so successful that they attract visitors trying to quit and many others just in need of a chat, a catch-up with a warm plate of soup and toasted sandwich. Borders In Recovery has been a lifeline for many especially me because there's tremendous joy in watching others thrive.
"Alcohol made me feel so much of an outsider, that I felt I didn't belong anywhere. I fear it's where a lot of women end up without knowing they are going there."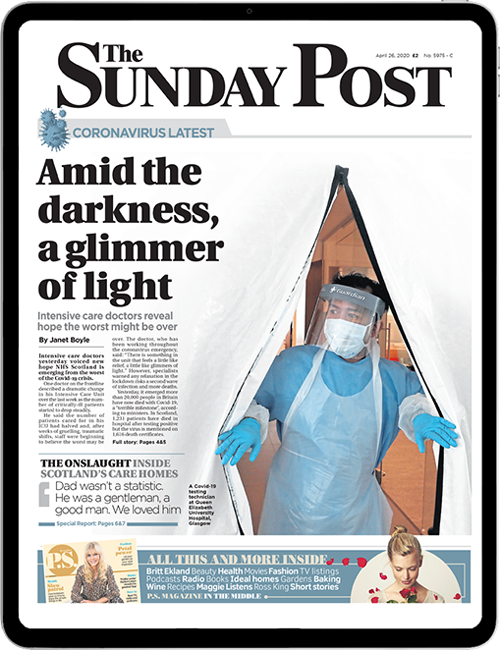 Enjoy the convenience of having The Sunday Post delivered as a digital ePaper straight to your smartphone, tablet or computer.
Subscribe for only £5.49 a month and enjoy all the benefits of the printed paper as a digital replica.
Subscribe