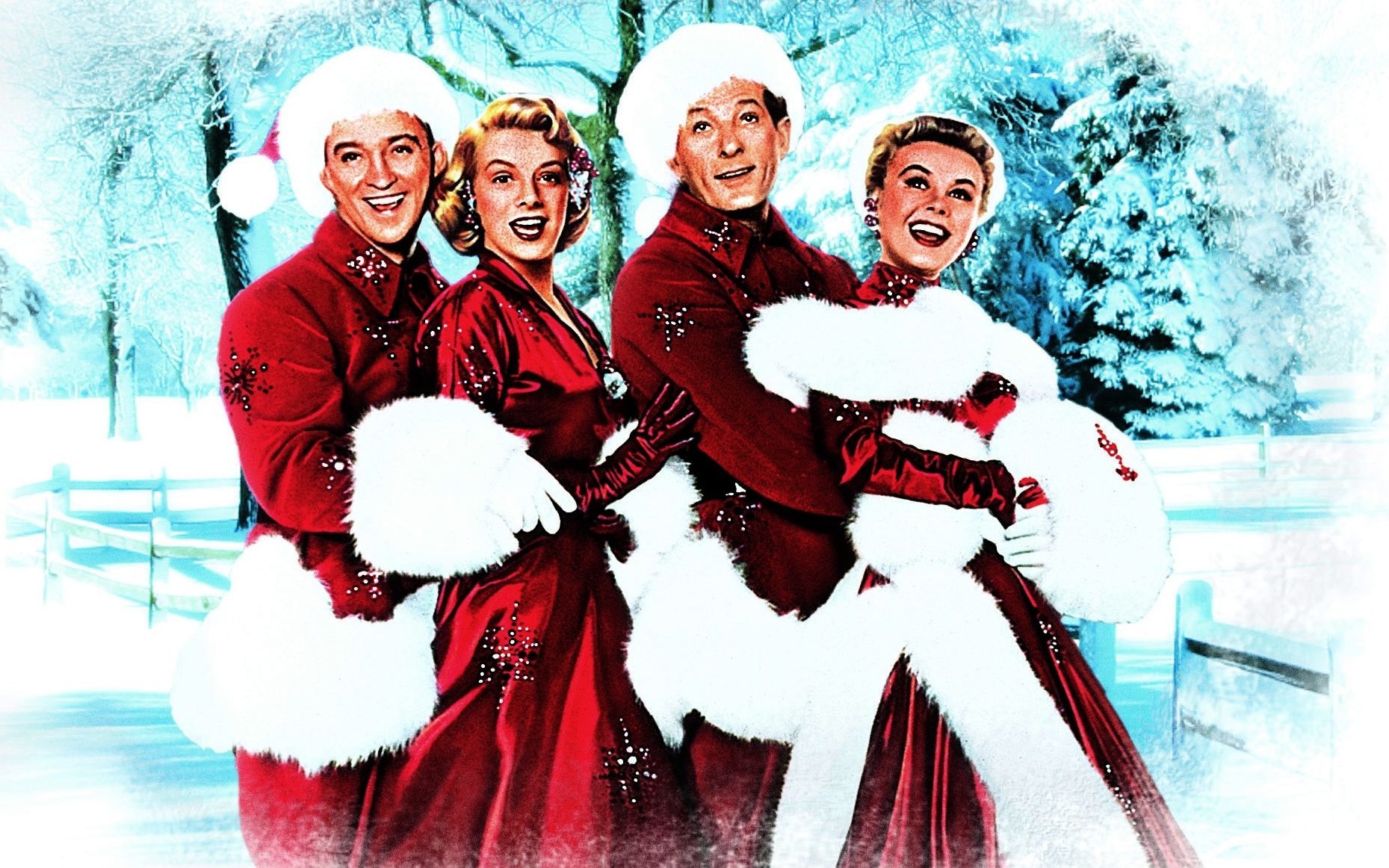 WHEN Bing Crosby first sang White Christmas exactly 75 years ago, on December 25, 1941, he wasn't sure what the public would make of it.
Three-quarters of a century later, it remains the biggest-selling Christmas single of all time, with more than 100 million sales.
Behind the festive message, however, lay a very dark, tragic secret, and Irving Berlin, the genius who wrote it, must have felt sadness rather than joy whenever he heard the song.
The great songwriter, who also gave us There's No Business Like Show Business and Puttin' On The Ritz, wrote White Christmas for his baby son, who had died on Christmas Day, 1928, aged just three weeks.
It's thought Berlin spent every Christmas Day — he lived to 101 — visiting his lost child's grave.
In 1941, despite his many classic songs, Berlin reckoned this would be his best of all time, but Bing was still a bit nervous as he premiered it, singing on a radio show.
Being the first time the American public had heard it, perhaps Bing's nerves were understandable, but millions took to it in that first listening.
Incredibly, the recording of that first version was later erased or misplaced, so we'll never know just good it was.
Bing would record a second version in 1942, which became the song most-requested by US troops overseas, but the master recording was so over-used that it, too, wore out.
He had to re-record it in 1947, so there have been three versions.
Berlin had written it for the 1942 movie Holiday Inn, and the success of the single also saw the Academy Awards rules changed.
He had agreed to hand out awards, and therefore we had the embarrassing sight of him having to present himself with one for White Christmas.
They've made sure since that such a moment won't happen again.
Many experts reckon the reason the song was so successful in America was because it came out while many GIs were experiencing their first December 25 away from home during the war.
For the vast majority, they'd never been abroad before, and had never been away from their loved ones either, so it's not hard to see why White Christmas was so poignant to many.
There would also, of course, come another movie, White Christmas, and the 1954 flick is still marvellous to wallow in at this time of the year.
Alongside Bing, Danny Kaye and Rosemary Clooney are wonderful, not least because of the wide-screen VistaVision, a trick that the studio engineers came up with especially for the festive film.
The tale of two US Army soldiers, "Somewhere in Europe" on Christmas Eve, 1944, they're saddened their beloved commanding officer is being relieved of his post.
After the war, the pair climb higher in the world of showbiz, eventually booked to perform over the festive break and realising the man in charge of the inn is their commander.
Alas, his new line of work is in peril, as there's no sign of Christmas snow and very few guests arriving to stay.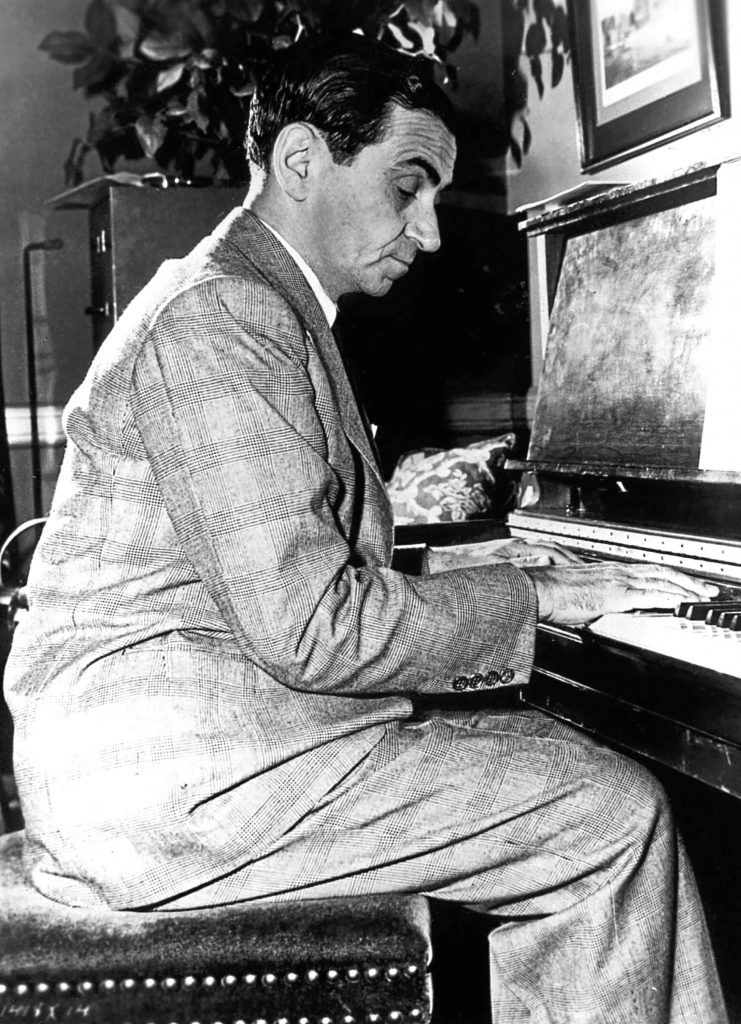 The two brothers try to get their whole former company of troops to turn up, and the whole thing is a very feelgood tale of good guys doing the right thing.
Surprisingly, having already done two Irving Berlin musicals with Crosby, Fred Astaire read the script for this one and turned it down flat — and even asked to be released from his contract with Paramount!
In stepped Donald O'Connor, only to see Bing disappear to spend time with his wife Dixie Lee, who was dying.
By the time Bing was able to return, Donald had taken ill and was replaced by Danny Kaye.
Danny demanded a large payment and a tenth of the gross profit, and got it, while several supporting actors found the film launched them onto bigger things.
It seemed anything Christmas-related, with Messrs Berlin and Crosby involved, was destined to be a hit.
If you see it again this year and laugh at the "Dressed up like a dame" routine, you're in good company — Crosby and Kaye just did it for a laugh, and it certainly wasn't in the script.
The cameras were rolling, however, and director Michael Curtiz liked it so much that, once he stopped laughing, he ordered them to keep it in!
That laughter in the background is also real, and several of those around the set have said that the two star men made each other laugh non-stop.
If Bing and Danny were twinkletoes, another dancer in the film showed that he, too, was the sort of guy who would coast to victory on Strictly these days.
George Chakiris, who dances with the Haynes sisters, but goes uncredited, danced so well and looked so good on the big screen that he would later earn the part of Bernardo in West Side Story.
And get himself an Academy Award for Best Supporting Actor.
With that VistaVision and Technicolor so in evidence, White Christmas is spectacularly colourful and the vivid costumes really grab the eye.
But then, thanks to a little-known lady called Edith Head, they were bound to do so!
The Californian was a genius with cinema costumes, clinching an astonishing eight Academy Awards for them in various hit movies.
With no official art or design credentials, Edith was simply a good sketch artist who superstars trusted.
Amazingly, as well as the clothes in White Christmas, she'd dress everyone from Mae West to Bette Davis, Shirley MacLaine to Jane Fonda, Grace Kelly to Marlene Dietrich.
Perhaps she, like all the White Christmas stars, was just inspired by Irving Berlin's magnificent music.
All this success, and to think that Bing Crosby hadn't been sure how the world would take to the song!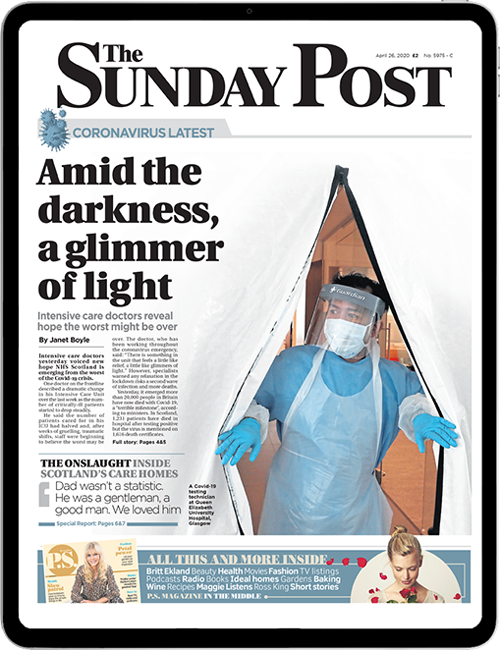 Enjoy the convenience of having The Sunday Post delivered as a digital ePaper straight to your smartphone, tablet or computer.
Subscribe for only £5.49 a month and enjoy all the benefits of the printed paper as a digital replica.
Subscribe