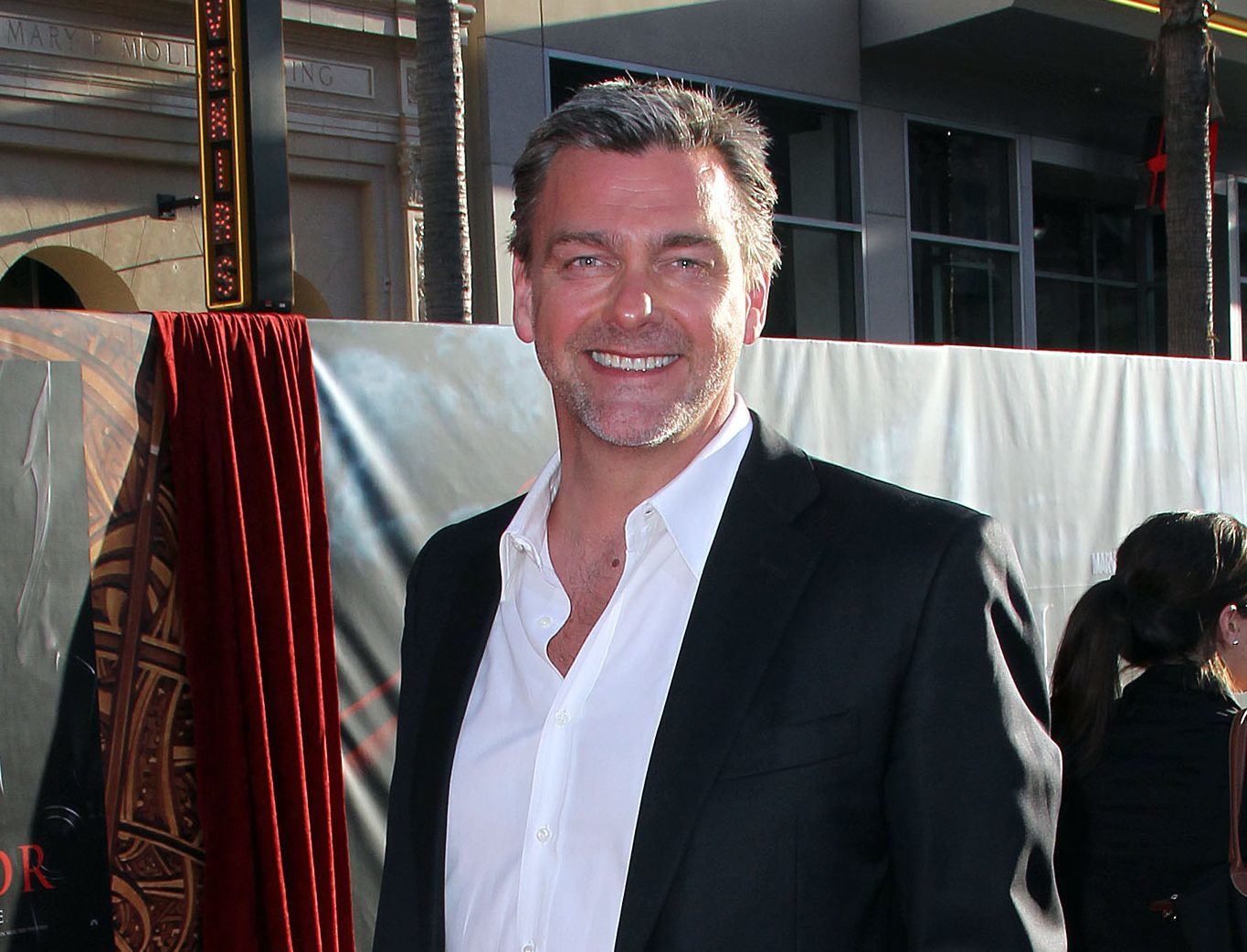 LIFE'S a jet-setting blur for Rellik star Ray Stevenson.
Brought up in Northumberland, Ray now flies halfway round the world to share a screen with Cate Blanchett.
And as iN10 catches up with him to chat about the BBC's gritty serial killer drama, he admits it's not the worst acting gig around.
Northern Ireland-born Ray plays Volstagg, one of the characters in the blockbuster Thor franchise.
"He wasn't going to be in Thor 3 but then Marvel decided to fly me down to Brisbane to shoot a scene with Cate," explains Ray.
"It was great. My kids were on set while she was destroying every known world in the universe.
"When you fly back, you've no idea what planet you're on, but it's a high class problem to have.
"The toughest thing is what to do between jobs, to just try and be normal."
Ray has become one of Hollywood's favourite Brit stars and Oscar-winner Blanchett is just one luminary he's found himself acting alongside.
One of his three forthcoming films, Final Score, sees him play Pierce Brosnan's brother and he's also been in movies with the likes of Samuel L. Jackson, Christopher Walken, Gary Oldman, Will Ferrell and Mark Wahlberg.
"I've had the most tremendous time. I went toe-to-toe with The Rock in GI Joe: Retaliation.
"I've got about a quarter of a centimetre height on him, but his arms are the size of my legs!
"All credit to him. He's completely committed himself to such a playing range and he does it with such conviction.
"And then there was Denzel Washington, a double Oscar-winner. He was a consummate actor and a very decent person.
"He's carrying a whole movie on his shoulders and watching him was a real treat. Working with him was tremendous."
What has also been a real treat for Ray has been the chance to get the three kids he has with his Italian partner on to some of his big movie and TV sets.
"When I did Three Musketeers my eldest was up on the pirate ship and loving every minute," he recalls.
"He actually had to be taken off set once because he wouldn't shut up. And they came down to South Africa on another job and we got them dressed up and in a scene.
"So they know what I do. They ask whether I die – they say I'm always dying because I'm the bad guy."
Ray's on the right side of the law in Rellik as Detective Superintendent Benton, a copper trying to chase down a vicious serial killer who burns his victims with acid.
Game of Thrones' Richard Dormer is his DCI, a man who has been maimed by the tormented killer.
It unfolds in reverse, as it all began with the suspected killer being shot and then succeeding episodes revealing how we got there.
While Ray's adamant that today's viewers are sophisticated enough to keep up, he admits Rellik was a challenging series to make.
"It was very different as every episode has flashbacks and more of the things you are doing become relevant.
"It was very confusing to make as you were always having to be sure you had the nuances and the details right."
Switching from huge scale Hollywood films to a six-part BBC drama might seem massively different, but Ray says the landscape has changed tremendously.
And having also starred in a big American series like Dexter, he is well placed to offer an opinion.
"With the likes of Amazon and Netflix, you now have budgets that are on a par with major movies.
"When I did the series Black Sails the budget was $10m per episode.
"The difference with movies is that you might be doing one scene for days.
"So there's a lot of waiting around. During that time, though, you have to keep things simmering so that when it's your turn you're ready to go.
"Shooting movies is all about trying to get that lightning in a bottle."
Rellik, BBC1, Monday, 9pm.