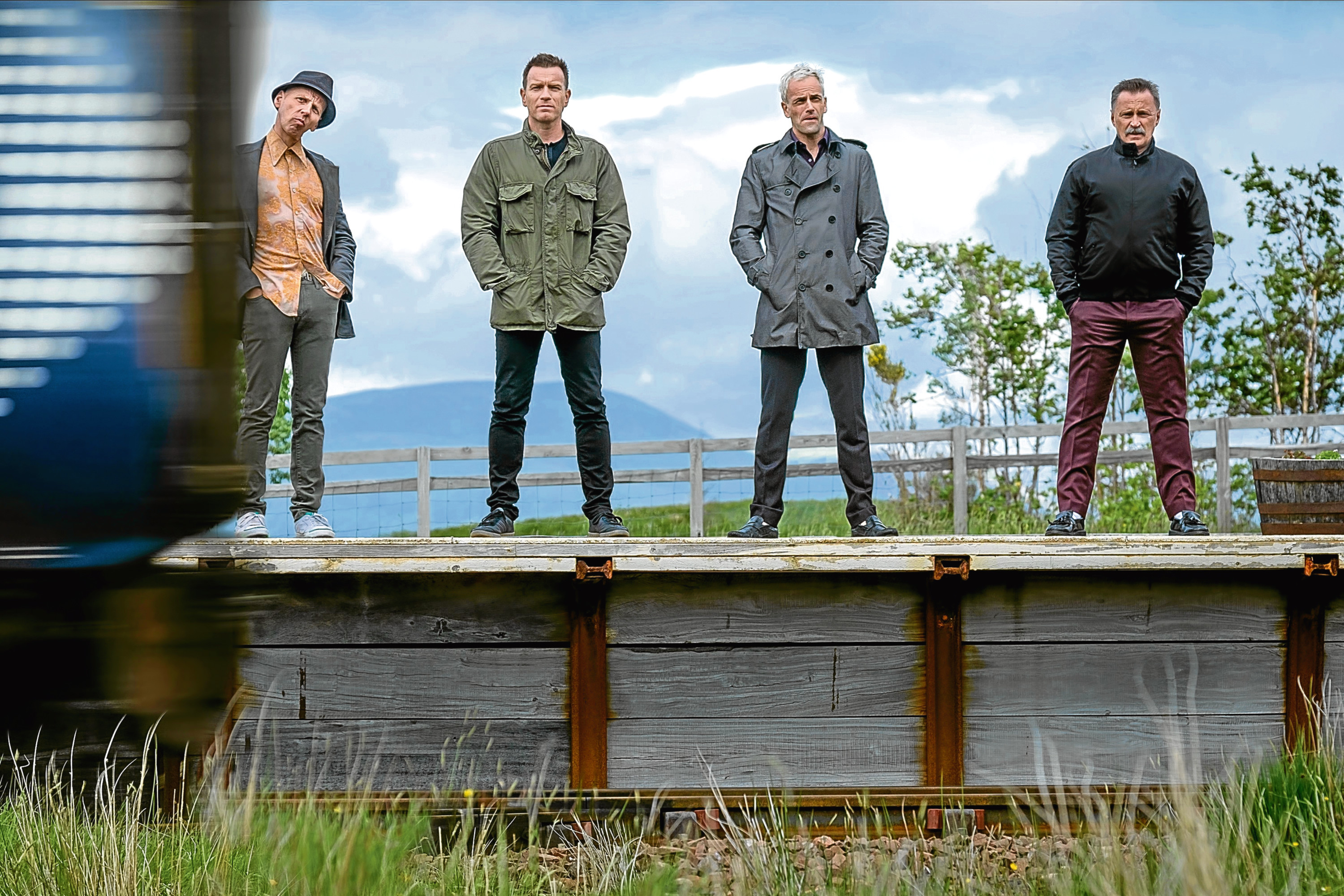 WE'RE just about to bid farewell to another year and many movie fans are looking forward to what 2018 has to offer.
Emily Blunt is going to revive everyone's favourite nanny, Mary Poppins, and we're going to be treated to more ABBA music in a highly-anticipated sequel to Mamma Mia!.
But before we think about the future, let's take a look back at the movie classics from 2017.
VICTORIA AND ABDUL
JUDI DENCH may be a Dame by name, but she is also movie royalty.
Not content with having starred as Queen Victoria once, in 1997's Mrs Brown, she played the iconic monarch again this year, in Victoria and Abdul.
The tale of the Queen's unusual relationship with a young Indian clerk, the film brought to light a period of history that the Royal Family of the time had tried to bury.
Judi, however, is aware that Abdul brought light to the Queen's life again.
"She had a happy life with Albert and then those years with John Brown, and then I'm sure she'd certainly given up and was caught up in the drudgery," said Judi.
"And suddenly, with Abdul, that wonderful kind of flowering, where she thought: 'This is really something worth living for.'"
It's a brilliant light-hearted movie.
STAR WARS: THE LAST JEDI
IF you'll allow me a pun, the Force is always strong with any films in the Star Wars franchise, and The Last Jedi was no different.
Fans of Han Solo were devastated to see the demise of their hero — played by Harrison Ford — in The Force Awakens, in 2015.
The Last Jedi picks up from where that film ended, and sees the lead, Rey, team up with Luke Skywalker on an adventure with Leia, Finn and Poe that unlocks mysteries of the Force and secrets of the past.
When we last visited the Star Wars universe, Han Solo and his estranged wife Leia were trying to reconnect with their son Kylo Ren, who had been tempted to the dark side.
Since the release of The Force Awakens, Carrie Fisher — who played Leia — passed away.
A planned third film for the third trilogy was supposed to focus on Leia, and it's sad that Carrie didn't live long enough to see that made.
"She was having a blast," said Kathleen Kennedy, head of Lucasfilm.
"The minute she finished, she grabbed me and said: 'I'd better be at the forefront of IX!'
"Because Harrison was front and centre on VII, and Mark (Hamill aka Luke Skywalker) is front and centre on VIII, she thought IX would be her movie. And it would have been."
As it stands, we will at least get to enjoy the scenes that she had filmed for The Last Jedi — her last as Leia.
BEAUTY AND THE BEAST
NOT only was this film a personal favourite from 2017, it's one of my top movies from the last few years.
As Emma Watson said, it's the kind of movie you watch and leave the cinema grinning.
Does anyone not know this story?
Imprisoned in the Beast's castle, Belle gradually starts to fall in love with the man inside the Beast — a prince who has had a curse placed on him, turning him into a monster.
Many songs from the 1991 animated classic appear, but this movie is live-action and is all the more special for that reason.
The costumes are spectacular, too.
The CGI is impressive — at times you could fool yourself into thinking Emma Watson really was dancing with a beast.
It's a film that you can watch many times over without it losing its magic.
T2 TRAINSPOTTING
AT the age of just 15 when Trainspotting came out, I was too young to watch the film at the cinema.
However, having seen the film since then, I couldn't wait to see T2 Trainspotting, a sequel released just over 20 years after the original.
The first film introduced us to the Edinburgh drug scene of the 70s.
While Ewan McGregor had appeared in films such as Shallow Grave before this, Trainspotting was the one that really put him on the map.
He starred as Mark Renton, who was keen to get himself clean and off drugs once and for all, but sometimes things are easier said than done, with peer pressure making it all that more difficult to stay sober.
The only option is to betray his friends and flee the country.
T2 Trainspotting sees Mark return home, which means reunions with those people he'd double crossed.
They have a score to settle and are waiting for him . . .
ONLY THE BRAVE
IT'S only fair to warn you that if you haven't seen this film already, you may have to arm yourself with a box of tissues to wipe away your tears, as light-hearted it is not.
The true story of a group of elite firefighters tackling an enormous Arizona forest blaze, it documents how all but one of the crew perished, their evacuation route blocked off.
"It's not what's in front of you, it's who stands beside you," the tagline of this poster read.
These men were, after all, not just colleagues, but friends, too, and the final moments pay tribute to the real heroes who gave their lives trying to save their lives.
DUNKIRK
IF you watched Dunkirk and thought that the actors' reactions were very realistic, they were.
The action for this wasn't added in later in special effects.
No, actors were filming as real explosions happened nearby.
The movie is the closest that most of us will get — thankfully — to seeing just what life was like on the Dunkirk beaches during the Second World War.
Director Christopher Nolan deliberately didn't focus too much on any one character, meaning you had a greater appreciation for the situation rather than individual storylines.
It's not easy viewing, with the film shot in a way that makes it like you are there fighting with the other soldiers.
It is, however, excellent and makes the viewer respect soldiers even more than before.
MURDER ON THE ORIENT EXPRESS
SIR KENNETH BRANAGH, Johnny Depp, Penelope Cruz, Dame Judi Dench . . . and the list goes on.
This adaptation of Agatha Christie's Poirot classic had so much going for it.
Besides the star-studded cast, there was the glamorous setting of the Orient Express and the thrilling mystery provided by one of the best-ever detective authors.
Poirot is travelling on the Orient Express but when a man is killed on the first night, the renowned detective finds himself leading another murder investigation.
Have you read the novel?
If so, you might be interested to hear that Kenneth Branagh gave the film a different ending.
Without giving anything away, he wanted to change it to suit the modern world.
"In a world where you know people are responsive to murder mysteries, you have to start differently, and do different things with the plot," he said.
"And as soon as that happens, people start wondering what else could be different."
BREATHE
ANOTHER film you might need to take along some tissues to wipe away all of those tears.
It's the true story of Robin Cavendish, a man who becomes unwell with polio.
He and his wife campaign to have him allowed back at home.
This was unheard of for a case of this kind back then, but it would pave the way for future patients to be treated at home.
Robin and a friend would also go on to design a wheelchair with a ventilator attached meaning that he and people like him would be able to get outside and even fly in planes to go on holidays.
His innovation changed the world as we knew it.
BATTLE OF THE SEXES
ABOUT so much more than just a tennis match, the focus of this film is Billie Jean King's fight to get equality for her sex.
Beyond-his-prime player Bobby Riggs might be able to admit that he's not able to take on younger male stars.
However, he's chauvinistic and believes that even the best female players can't beat him, so he challenges Billie Jean King.
Big mistake! He's left with egg on his face as Billie Jean not only beats him, she also manages to gain more respect for women's tennis.
BLADE RUNNER 2049
WITH Harrison Ford having starred in scores of great films, it really says a lot when he reveals a script is the best he's ever read.
That was his comment on the film that witnessed his reprisal of Rick Deckard in Blade Runner 2049.
Rick is forced to continue his old job as Replicant Hunter.
His assignment — eliminate four escaped so-called Replicants.
Before starting the job, however, he meets Rachel and falls in love with her.
Why the however? Rachel is a Replicant.
Fantasy genre at its best.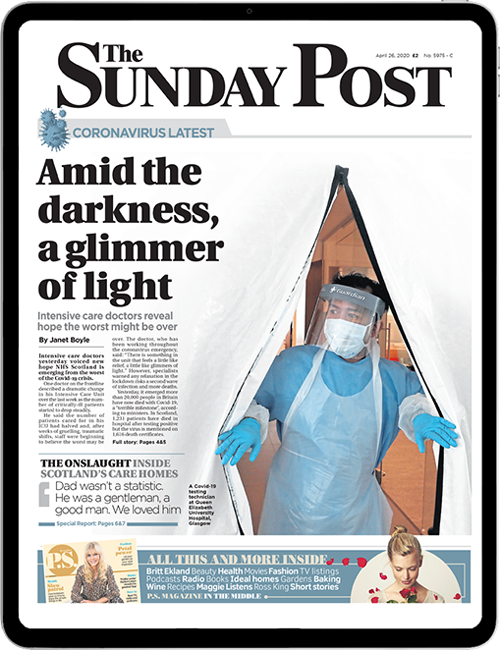 Enjoy the convenience of having The Sunday Post delivered as a digital ePaper straight to your smartphone, tablet or computer.
Subscribe for only £5.49 a month and enjoy all the benefits of the printed paper as a digital replica.
Subscribe