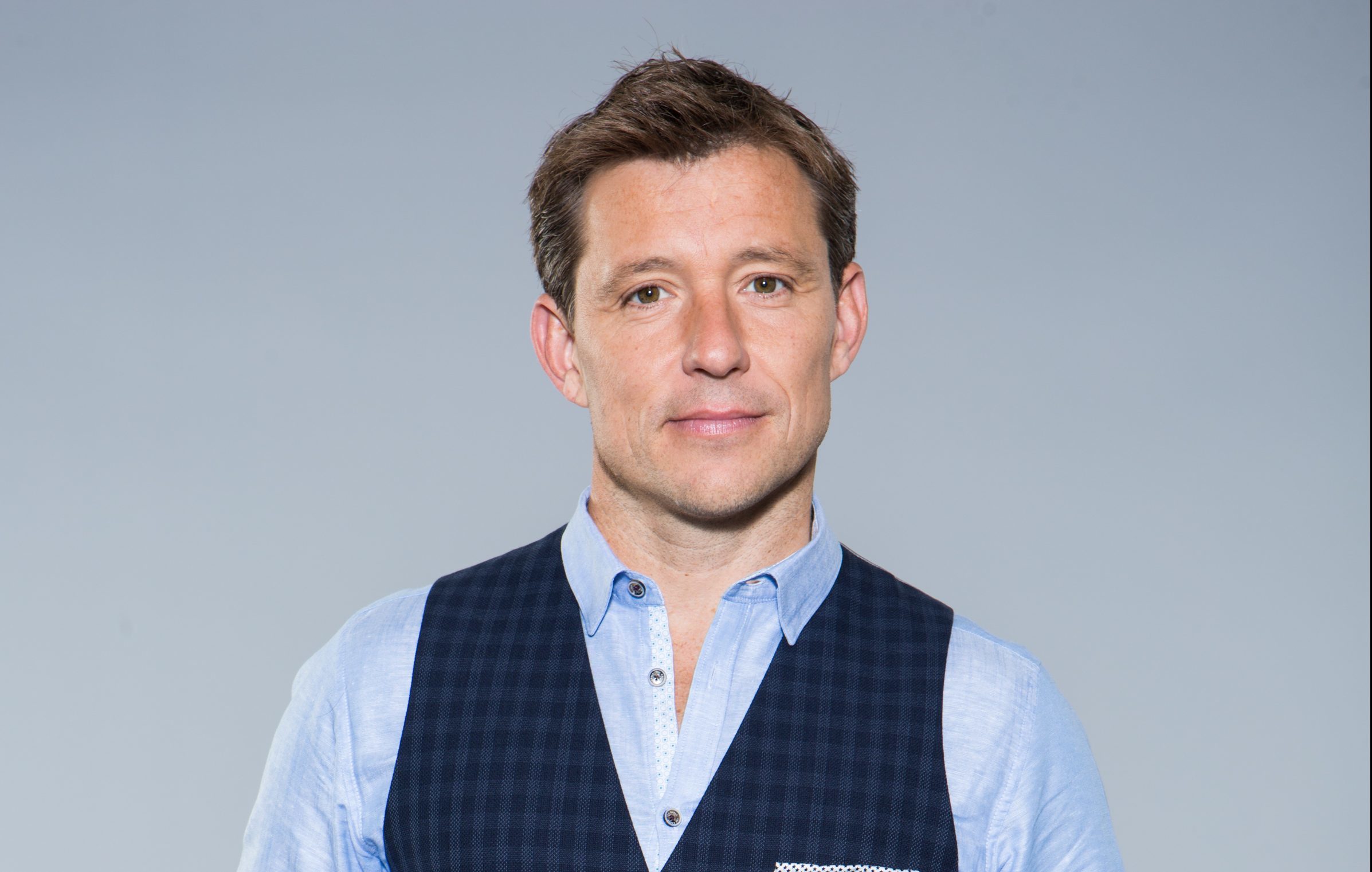 BEN SHEPHARD is telly's seven day-a-week man.
When Ninja Warrior UK starts on ITV on Saturdays shortly it'll fill the only day of the week he wasn't on screen.
Weekdays we've got his hit game show Tipping Point, doubling up each Thursday and Friday with anchoring Good Morning Britain. And then he hosts Goals on Sunday on Sky.
But while it seems he's never off our TVs, Ben has told iN10 how he had to take the decision to back off to stop both his health and family life with wife Annie and young kids Sam and Jack suffering.
"I think Annie would agree now that we've got the balance a bit better," says Ben, 42.
"Annie would never nag me about anything other than maybe picking clothes up and she understands how much I love my job. But it got to the stage where she could see my health was being affected.
"I was tired, our lifestyle was struggling and the boys were suffering because they weren't getting the best of me. The best was always at work as I was up first thing in the morning and had to deliver on air.
"But at home I was tired or grumpy or asleep. That's no fun for anybody, certainly not them as they were always picking up the pieces."
What went was the full-on Good Morning Britain commitment, easing back to just co-hosting a couple of days a week.
He says there are always exciting things that he has to turn down. And being freelance and never knowing when the next job is going to come along, he concedes that it's always difficult to say no.
---
READ MORE
Susanna Reid on stardom, early mornings and putting up with Piers Morgan
Good Morning Britain's Kate Garraway says the early rises are all worth it
---
Ben's workaholic ways can easily be traced back to childhood and the example of his hard-grafting mum and dad.
"My mum was a ward sister who worked nights and then taught during day at a further education college.
"And my dad would be off into the City before I got up, then get home late and work in the evening as well. They were doing that to make sure my brother and sister and myself got all the education and opportunities possible.
"It was brutal and I appreciate it so much more now than I did as a selfish, spotty teenager.
"When I'm up at 3am for Good Morning Britain and not getting home until 7 at night after Tipping Point I get a sense of what it was like for my mum."
One thing he says he couldn't turn down was Ninja Warrior UK. It's a British version of the hit Japanese assault course game Sasuke, which has been described as a cross between Gladiators and Total Wipeout.
This is the third series and it's become a guilty – or guilt-free – pleasure for more than four million.
It starts with 250 competitors undertaking the most gruelling obstacle course imaginable, gradually being whittled down to 10 survivors for the final.
Being fitness and sports-mad – he was a footballer on the books of Everton as a teenager – it's right up Ben's street.
So much so he has given it a go, and would do much more if only telly bosses, fearful of damaging their prime asset, would agree.
"It's getting trickier and trickier with insurance," he sighs.
"I have to give it a go when my producers aren't on set. The last thing they want is me getting injured and the reality is that if you aren't properly prepared that could well happen.
"The frustrating thing is being on the edge of the most exciting playground in the world and you can't go and play on it.
"I get really itchy feet to have a go."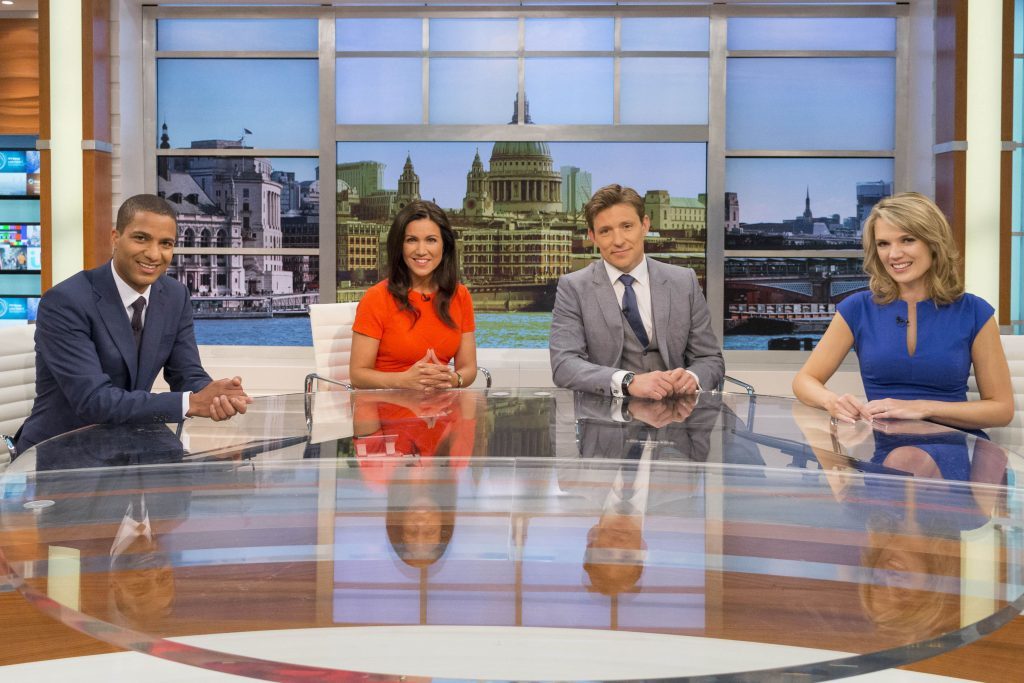 Ben's a breakfast telly veteran, having joined GMTV back in 2000.
Despite the middle-of-the-night starts he's obviously still passionate about it and delighted to be sharing GMB presenting duties with Susanna Reid and Kate Garraway.
He and Kate in particular have been long-time screen partners and good pals.
The closeness of their relationship was tested earlier this year when he spontaneously dunked her in an ice bath, flashing her Spanx to the nation in the process.
"Look, she's become the face of support knickers to the nation," says Ben with a mischievous grin.
"Although her mum was more surprised that she didn't have nicer underwear on – mums always worry about you wearing the right underwear just in case.
"Kate's one of my best friends in telly. We've been through marriages, Kate's had a divorce, kids have come along with all the trials and tribulations that come with that.
"It's fair to say I've tested her friendship on many occasions but she's one of the best professionals I've ever worked with."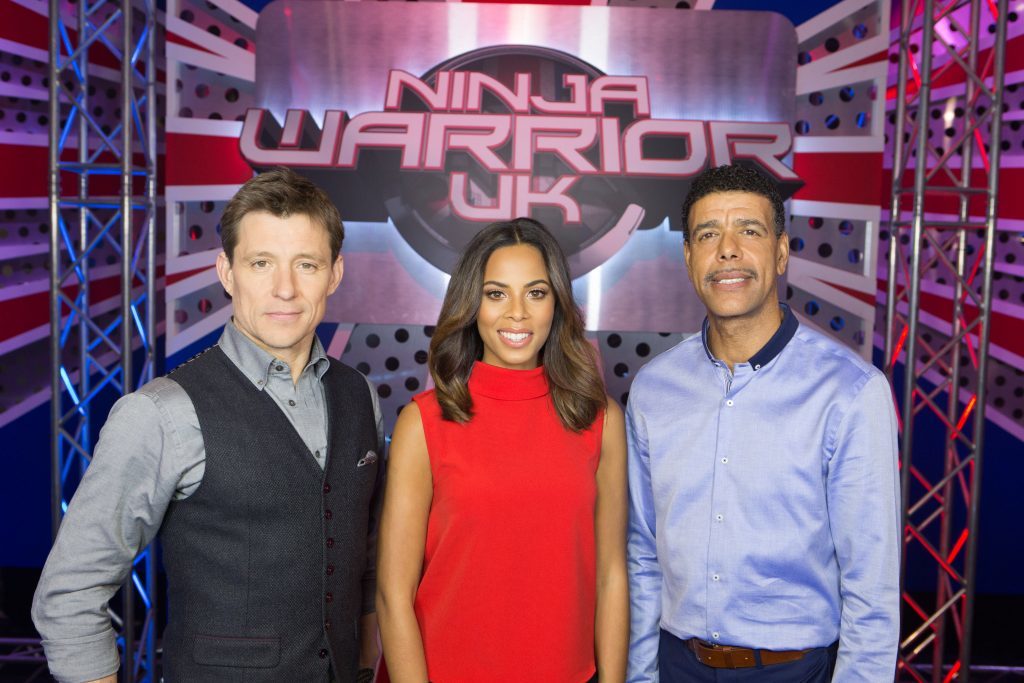 Piers Morgan now looks after Mondays to Wednesdays on the ITV breakfast show and Ben's quite happy to have the controversial presenter on board.
"What you see is what you get with Piers. He might divide opinion but it's great from my perspective because when he's on I'm in bed or walking my kids to school.
"So, it's win, win for me. And then I'm reliably informed that when I come in it's known as 'therapeutic Thursday' because it's a little bit calmer."
The Shephard clan have just moved house, spending the last year on a project to get it just as they wanted. And when he hasn't been doing that, or been in a TV studio, just enjoying time with the family is Ben's delight.
"I love being able to go and watch the boys playing football or rugby at school. My dad could never come and see me because he was working, so getting to do that is a real gift.
"And spending some time with my wife that's not fraught and frenetic is brilliant."
With a host of top telly jobs and a loving family, it's clear from our chat that Ben knows it's a blessed life.
He still recalls going to Los Angeles for the first time, looking at the Hollywood sign and having to pinch himself that he was getting paid to work there.
Along the way he's broadcast from World Cups and behind the scenes at Buckingham Palace. He reported from Haiti after its devastating earthquake and broadcast live – just – from the Taj Mahal with hungry donkeys munching everything in sight as they surrounded the satellite truck.
An unforgettable interview with Madonna also springs readily to mind as he runs through highlights.
"She doesn't suffer fools," he says. "When she arrived she didn't like the room, the lighting or what she was wearing and she wanted all of those things changed.
"She's a perfectionist and that just heightened the intensity. If she didn't like a question she made it clear, but it was one of the best interviewing challenges I've ever had. It was a bit of a duel in many ways but I really enjoyed it."
Ninja Warrior UK starts on ITV at 7pm on New Year's Eve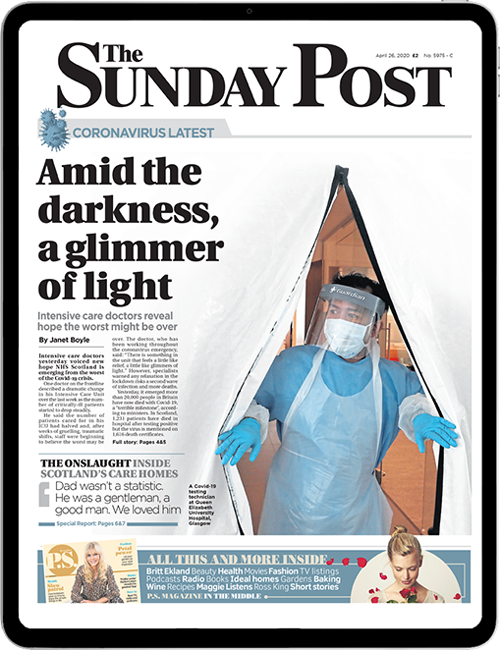 Enjoy the convenience of having The Sunday Post delivered as a digital ePaper straight to your smartphone, tablet or computer.
Subscribe for only £5.49 a month and enjoy all the benefits of the printed paper as a digital replica.
Subscribe