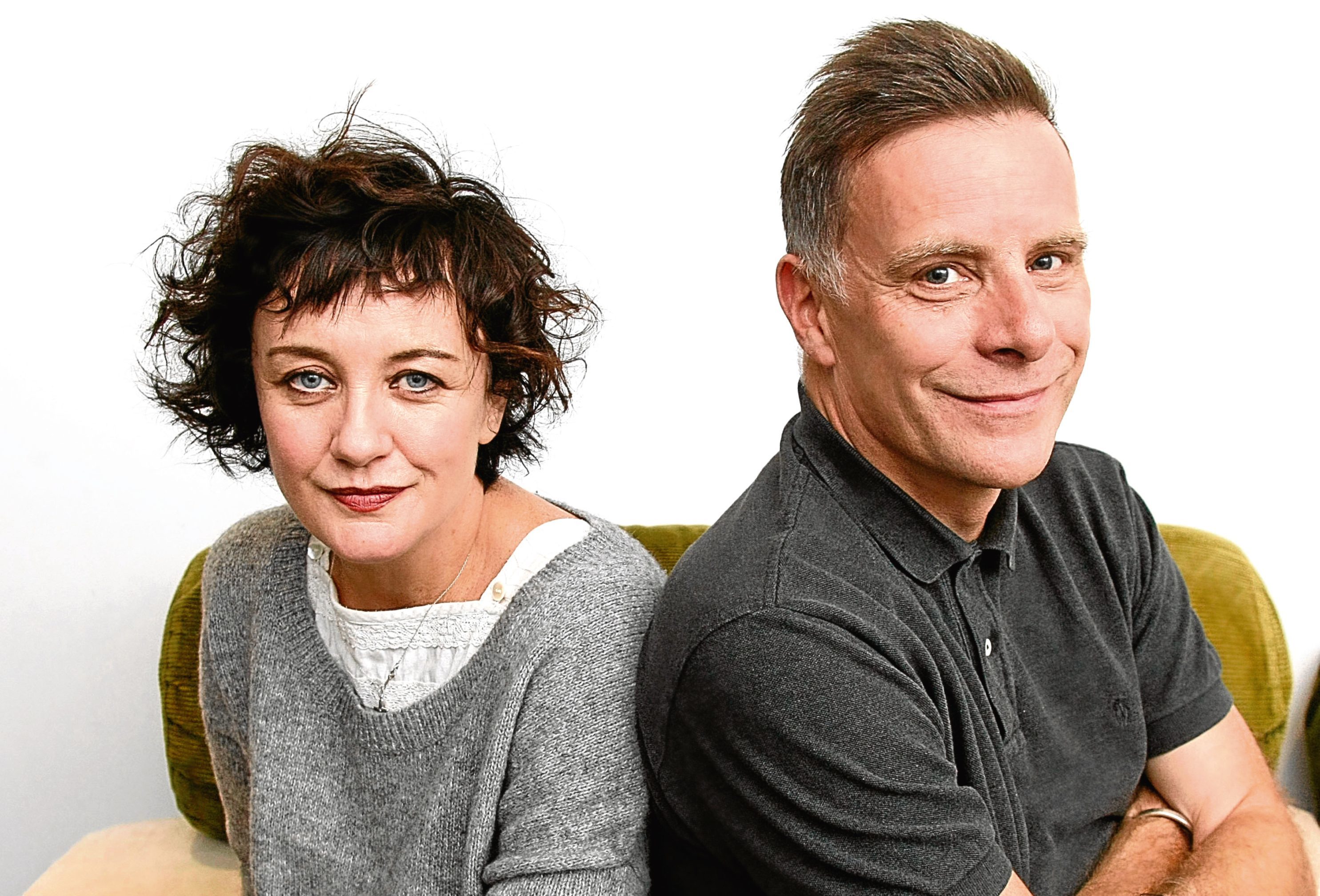 RICKY ROSS has written a string of classic songs for one of Scotland's best-loved bands.
Hits such as Dignity, Real Gone Kid, Fergus Sings The Blues and Wages Day have helped Deacon Blue sell more than 7 million records.
So the singer is the last person you'd expect to lose his magic touch as a songwriter.
But Ricky, 58, revealed he suffered a real crisis of confidence when working on the band's new album, The Believers.
He admitted:"For the first time in my career I began to question everything. I was so introspective that if a song came easily I'd think, 'It can't be any good'.
"But I'd think exactly the same if a song took ages to come. The album's title track was one of the first I wrote.
"I sent the demo to my manager so he could let some other people hear it. The reaction was so strong it gave me confidence to carry on."
Deacon Blue kick off a UK tour in Belfast on Wednesday which includes gigs in Perth, Dundee, Edinburgh, Aberdeen and Glasgow.
The band, who recently celebrated their 30th anniversary, features founder members Lorraine McIntosh, James Prime and Dougie Vipond, who is also a successful BBC TV presenter.
Ricky and Lorraine have been married for 26 years and the couple have two daughters and a son. He wrote The Believers in his studio at their Glasgow home and revealed his wife is his biggest fan – and his harshest critic.
"Lorraine is absolutely fierce. Sometimes members of the band will be amazed when she walks in and says: 'You've got that totally wrong'. They sit there, open-mouthed," Ricky laughed.
"That's what she's always done. But Lorraine isn't a negative person, she's totally positive. She just wants me to do something right."
Ricky balances his role in Deacon Blue with a successful solo career.
He's also written hits for James Blunt, Ronan Keating, Jamie Cullum and Emma Bunton and hosts music show Another Country on Radio Scotland.
But Ricky can trace the origins of his "writer's block" to one of his most ambitious projects.
In 2015, he collaborated with actor Paul Higgins on stage musical, The Choir, which premiered at the Citizen's Theatre in Glasgow.
"Writing a musical was new to me. Paul hadn't written with someone before and I think he also found it quite difficult," recalled Ricky.
"In the last 15 years, I'd got used to writing with different people. I had occasions where guys I'd never met before would arrive at my house, have a cup of tea, and half-an-hour later we'd be writing a song together.
"But with The Choir it was very stop-start. It seemed to take for ever to get anything written and by the time I came out of it I'd lost my confidence.
"I'd try to write something for Deacon Blue and think, 'Is this actually any good?'"
"I was very pleased how The Choir turned out. It was my first musical and I'm just happy it got off the ground."
Deacon Blue's career was launched in 1987 with the classic album, Raintown, and they made three more, When The World Knows Your Name, Fellow Hoodlums and Whatever You Say, Say Nothing, before splitting up in 1994. They reformed in 1999.
Ricky has no regrets about calling time on Deacon Blue 22 years ago.
He said: "I often wonder what would have happened if we'd just carried on.
"If we had, I think Deacon Blue would just have fizzled out to a point where we'd never have wanted to get back together.
"When we came back I had a slightly different perspective. I wasn't so precious about things.
"For me, it has certainly been a very creative time. There is still an audience there and for some reason we're now selling even more concert tickets. So it's a very good thing to be part of."
Ricky is gratified his songs have taken Deacon Blue on an incredible 30-year journey.
"We started making records in an era when people really valued the album.
"I'm not sure this generation of music fans are going to want to own an album quite as much.
"But the fact we got to make records when they really mattered – and still meant something in people's lives – is a fantastic thing."
Deacon Blue – Perth Concert Hall, Fri, Dundee Caird Hall Nov 27, Glasgow Royal Concert Hall 29 & 30, Edinburgh Usher Hall, Dec 1, Aberdeen Exhibition Centre, Dec 3 and Glasgow Barrowland, Dec 4.
---
READ MORE
World Cup 2014: Deacon Blue star's anger over plight of homeless Brazilians
Deacon Blue's new generation of fans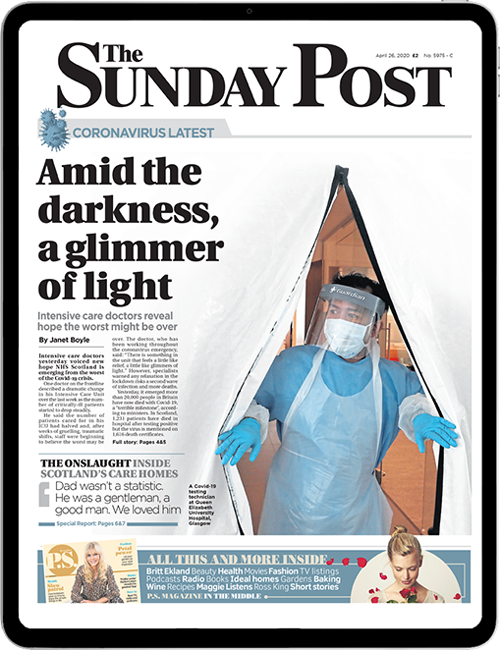 Enjoy the convenience of having The Sunday Post delivered as a digital ePaper straight to your smartphone, tablet or computer.
Subscribe for only £5.49 a month and enjoy all the benefits of the printed paper as a digital replica.
Subscribe