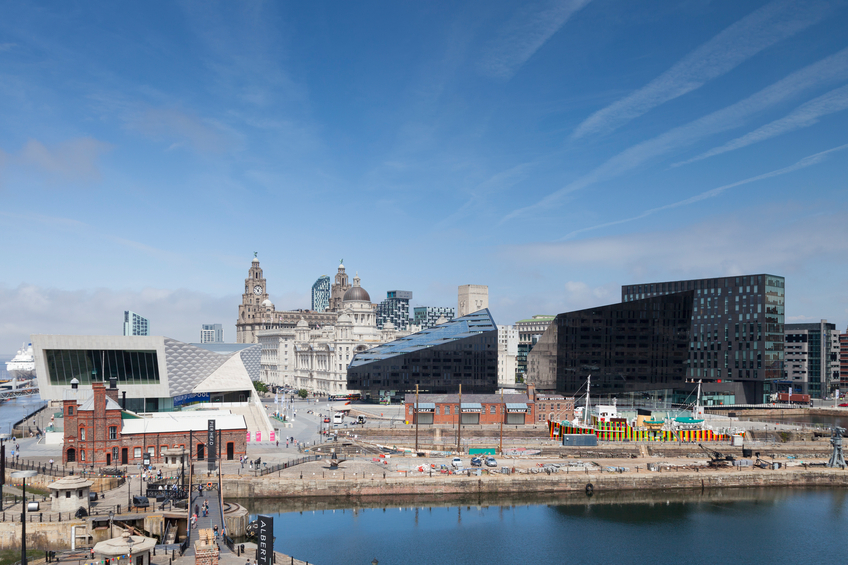 WHAT made John Lennon and Paul McCartney the best-ever pop partnership?
Maybe it was because each brought different talents to the table.
On the one hand Paul was the handsome and very likeable face of the band. Meanwhile John was the interesting and fashionable brain of the operation.
Together they were more than the sum of their parts, perhaps because Paul's slightly cheesy, old fashioned nature cancelled out John's edgy, slightly too cool attitude – and vice versa.
It was the perfect partnership – before Yoko, money and the rest got in the way, of course.
You can't very well get away from The Beatles when you visit Liverpool; not that many visitors would want to.
And these days the city feels like a classic Lennon and McCartney composition, perhaps more than ever.
That's because the old Liverpool – that of the Liver building and the rusty waters of the Mersey – has combined with a surprising new fashionable and vibrant side to wonderful effect.
I was staying at Aloft, located a few minutes' walk from the waterfront and smack-bang in the very walkable city centre.
This remarkable gem of a hotel is a seamless merger between the best of the old and new Liverpool has quietly mastered.
Formerly the Royal Insurance Building, Aloft is a grand neo-Baroque tower, which was saved from three decades' worth of dereliction two years ago.
The interior is pure New York – gorgeous golden cornicing mixed with sleek, 21st Century fixtures. Even the lampshades are hip.
I was on the top floor, which gives visitors a chance to look directly down five stories of plunging stairwell or, if you suffer from vertigo, a more relaxing view of the city-centre skyline from your room.
Somewhat bizarrely, the room came with a giant orange beanbag seemingly abandoned in a corner. Prices start from £69 and breakfast is included, although perhaps the beanbag is extra?
Stylish it was, and friendly its local staff certainly were, but Aloft's secret weapon is actually the ground floor eatery.
I'd foolishly expected the NYL restaurant to be a burger-heavy fuelling station for those desperate to get out and see the city.
However their monkfish curry was a joy – subtle, tender and not too heavy. Perfect even for those unsure of either fish or curries.
It was a Saturday night so it was time to head to the world-famous Cavern Club, complete with life-size John Lennon statue smirking and leaning on a wall outside. It's located on Mathew Street, a lane bursting with bars and surprisingly well-mannered weekend revellers.
Liverpool's reputation for friendliness is fully justified and there's not a hint of trouble or bad-feeling in a crowd of hundreds.
After a pint in the brick-vaulted Cavern Club – half-museum, half-live venue – it was time to hit the beanbag.
The following day was a stroll down to the waterfront for the Albert Dock. Combined with the sprawling Liverpool One shopping complex nearby, where shoppers could easily spend a day.
The dock itself is the largest single collection of Grade 1 listed buildings anywhere in the UK and reeks of Britain's industrial and maritime history.
Where once they housed cotton, ivory and tobacco, Albert Dock's terracotta-coloured warehouses are now home to sleek wine bars, family restaurants and cocktail lounges.
It's all very handsomely done and a good idea for a lunch stopover.
After which you can head to the nearby Tate Liverpool museum for some highbrow art – with prices ranging from free and £12, depending on which exhibition you fancy.
For me, though, it's more Fab Four.
A colourful steward bedecked in psychedelic Sergeant Pepper gear invites visitors you into The Beatles Story museum, which costs £14.95 per adult.
Whether you're a casual fan or treasure even rare Ringo Starr solo bootlegs, it's a fresh, enjoyable tread through the history of Britain's biggest ever bands.
Money can't buy you love, sang Paul, but it certainly can buy you a Beatles baseball cap at the gift shop.
As the owner of a brand-new Abbey Road mug, though, I'm certainly not judging.
It's also worth taking a walk down to the promenade at the Mersey.
Attached to the chain links on the fence overlooking the waters are thousands of "love locks" – padlocks inscribed with names of friends, lovers and family members.
In the background a ferry, with a hip, multi-coloured makeover, inspired by artist Sir Peter Blake, chugs past.
It's a city break with the joys of the old and the new then – whether you're a Day Tripper, or planning to stay for Eight Days A Week.
---
READ MORE
Tensions between Beatles Paul McCartney and John Lennon blown out of proportion, according to new book
Discover lively Liverpool with plenty of attractions that show off the city's pride