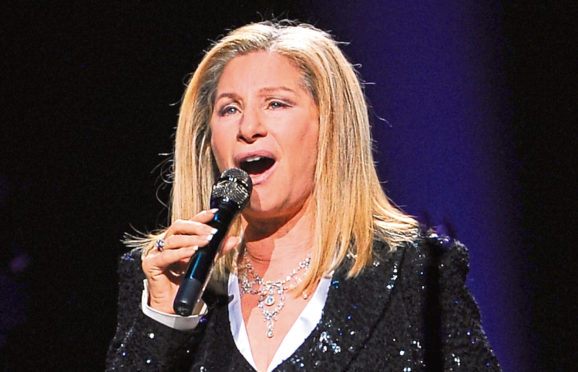 Just when it seemed that we might never see her perform again on these shores, Barbra Streisand is coming to town to star in the British Summer Time show at Hyde Park in July – and she can't wait.
"I couldn't believe it when I was asked," said Barbra, clearly excited herself by the news.
"It is going to be so good and to be returning to Britain is just fantastic. I have so many happy memories of being in Britain for concerts, TV, Royal Variety Show, filming and all sorts of other things.
"The people of Britain have been so good to me throughout my career, right from the start they were buying my albums and then tickets to see the show and I know many have travelled across the world to see my shows in Las Vegas and other places. For me to be back in Britain is great."
Will Barbra be bringing her dogs?
"It is a little too early to say but probably not. If I was on a tour I might think about it but I think they will be more comfortable at home."
Barbra is famous for her love of the pets and they have often appeared on television with her.
"Dogs are just so loyal," she said. "Whatever is going on in your life they are always the same, always your friend. They don't care if you have just come from giving a live performance to thousands of people in a stadium or millions of people watching TV. They don't care how big your car is. They are only interested in you, their friend. I love that about them."
Barbra has had her critics for being too much of a dog person, as she explained.
"Some people think I am weird for having my dog cloned," she said.
"The fact is that I was so devastated by the loss of my dear Samantha, after 14 years together, that I just wanted to keep her with me in some way.
"I felt that it was easier to let Sammie go if I knew I could keep some part of her alive, something that came from her DNA.
"A friend had cloned his beloved dog and I was very impressed with that dog. So Sammie's doctor took some cells from inside her cheek and the skin on her tummy just before she died. And we sent those cells to a specialist in Texas. There was no guarantee that the cells would take but we had to try.
"While all that was going on I missed Sammie so much that I adopted a rescue dog. She was a little Maltipoo and I named her Sadie, after the first dog I ever owned which was given to me by the cast of Funny Girl on my 22nd birthday.
"Then I got a call from Sammie's breeder, who said: 'I know how upset you are. If you're interested, I have this little puppy, the only one in the litter and her mother's name is Funny Girl. It felt like fate, as if it was meant to be. How could I refuse that little girl?
"So I took her too and named her Miss Fanny. She's a straight-haired Coton de Tulear. My Sammie was curly haired and that's why James, my husband, initially picked her out for me as an anniversary present.
"She was the odd one out just like I felt as a little girl. One of the reasons I chose cloning was because I couldn't find another curly-haired Coton.
"And then I got a call from the lab. Not only did the cloning process take, but it produced four puppies.
"Unfortunately, the weakest of the litter died before the puppies were old enough to be delivered to me.
"I realised that five dogs would be too much for me to handle.
"I have always taken my dogs with me everywhere – as much as possible. Also I had never had more than one dog at a time living in my house. So I wasn't sure what to do.
"My manager's assistant really wanted Sadie and I knew she would give her a good home. And then the 13-year-old daughter of my A&R man bonded with one of the clones, so I gave them that puppy.
"It was hard to part with both dogs, but since they were going to close friends I knew I could keep each dog in the family, so to speak and I can still watch over them as they grow.
"So now I have three puppies at home, Miss Fanny, Miss Violet and Miss Scarlett and it's a bit overwhelming. But we love them so much.
"Each puppy is unique and has her own personality. I know that some people think I was wrong to clone from Sammie but for me she lives on and I have three of her children with me and I love them all."
Barbra lives in Maplewood Drive, Beverly Hills and coachloads of fans beam at her house as they drive past.
Inside she might be relaxing, flopping around her luxury home with her husband enjoying perhaps her favourite meal of Chinese dishes followed by coffee-flavoured ice cream.
In one room of that house sits the unique collection of Oscar, Tony, Emmy and Grammy awards – but none of those are as precious as her dogs.
"My music and my audiences are precious too, of course," she said. "I never had great ambitions to be a singer or an actress, it just kind of happened," she explained. "Even when I sang in the school choir I enjoyed it but I never thought that I was taking my first steps on the road to a career.
"Besides, there was someone else in the school choir who was much better than me. He had a fantastic voice and I had the pleasure of recording a duet with him some years later. You may have heard of Neil Diamond.
"I think when I started singing in clubs for part-time work and a little extra cash a whole new world opened up and I wondered if maybe I could do this as a career. I think I started to get ambitious then.
"When you have a little success you want more of it. You want bigger audiences to give to, you want to sing better, act better and go places and do work that you never even dreamed about. Life becomes so exciting.
"The funny thing is that I was always quite shy really and there is a part of me that is still like that. Perhaps that is another reason why I get so nervous before a show. Once I am out there I love it but beforehand I have to keep myself in focus and concentrate on having a good time with the audience.
"I have always been the same when appearing on stage in a production. You are surrounded by other people on stage but you are always aware that you have to get it right yourself.
"I have cut back on appearances and recordings of course but I have not retired and I always said that if the right thing came along I would probably do it.
"Well, coming back to Britain is right up there with the right thing – Hyde Park with thousands and thousands of people there was just too good to turn down."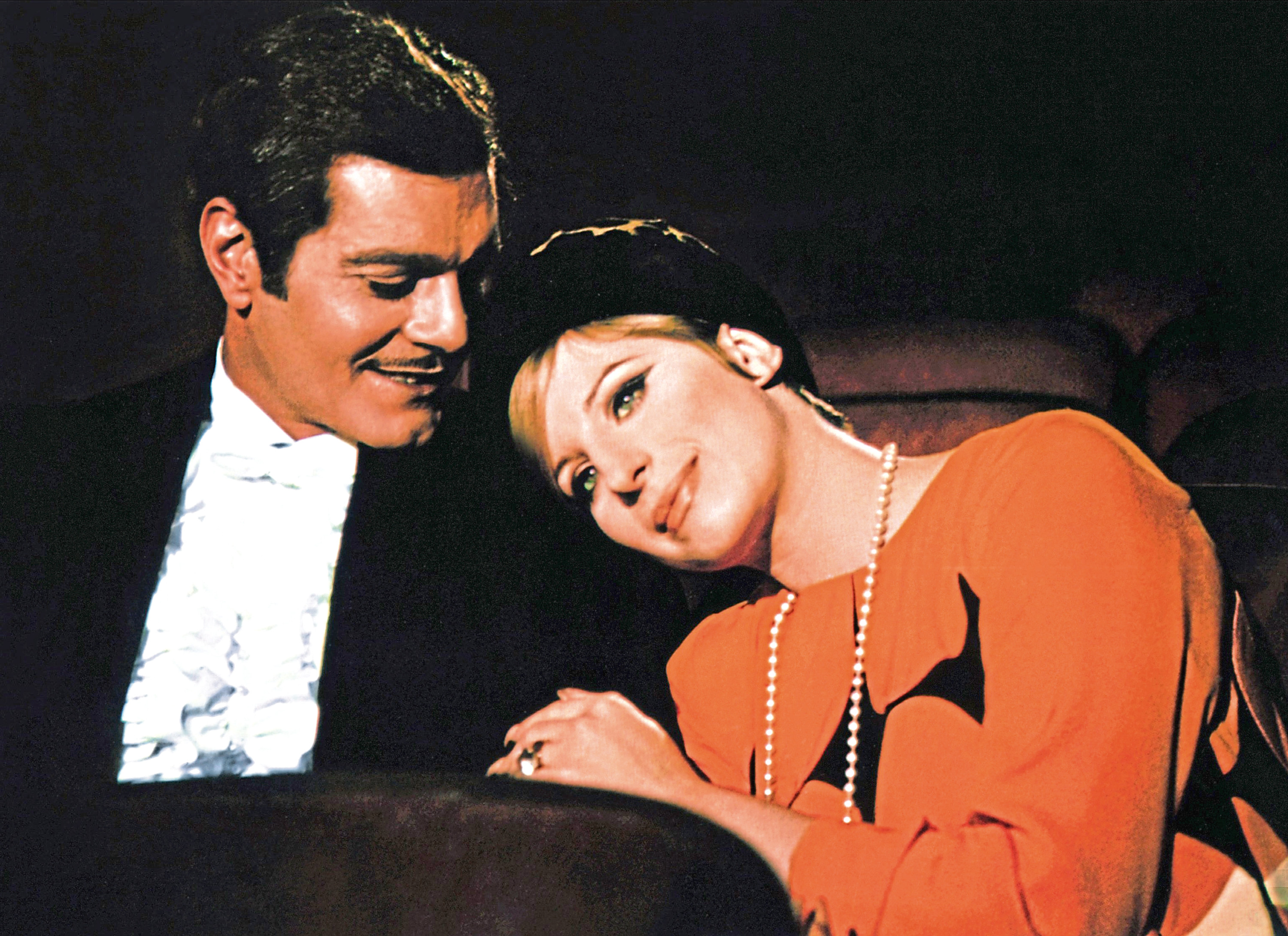 Make no mistake, Barbra is still appearing and she is certainly still recording but she also affords much of her time to the many charities she actively supports.
She doesn't just talk a good act either as she has contributed to women's health programmes through the Streisand Foundation since 1986.
The foundation, in which Barbra is an active force, decided among other things to make a significant contribution to the city of Los Angeles. The Barbra Streisand Women's Heart Centre – with its female-specific research, education and clinical care.
Don't get her wrong, Barbra Streisand is no anti-men campaigner but she admits to being "absolutely shocked" when she read the deadly statistics of heart disease. It claims the lives of half a million women a year in her native United States, where at least 40% of women do not survive their first heart attack.
"Even in scientific research, women are still often treated as second-class citizens," she said, "and to me, that's just unacceptable. I can't stand inequality, whether it's about civil rights, gay rights or gender discrimination.
"Women need to be educated about female cardiovascular disease and the medical community must be propelled toward change.
"Women are the centre of the family and every woman lost is someone's mother, wife, daughter, sister, aunt or friend but too few women know they need to be fighting back – or how."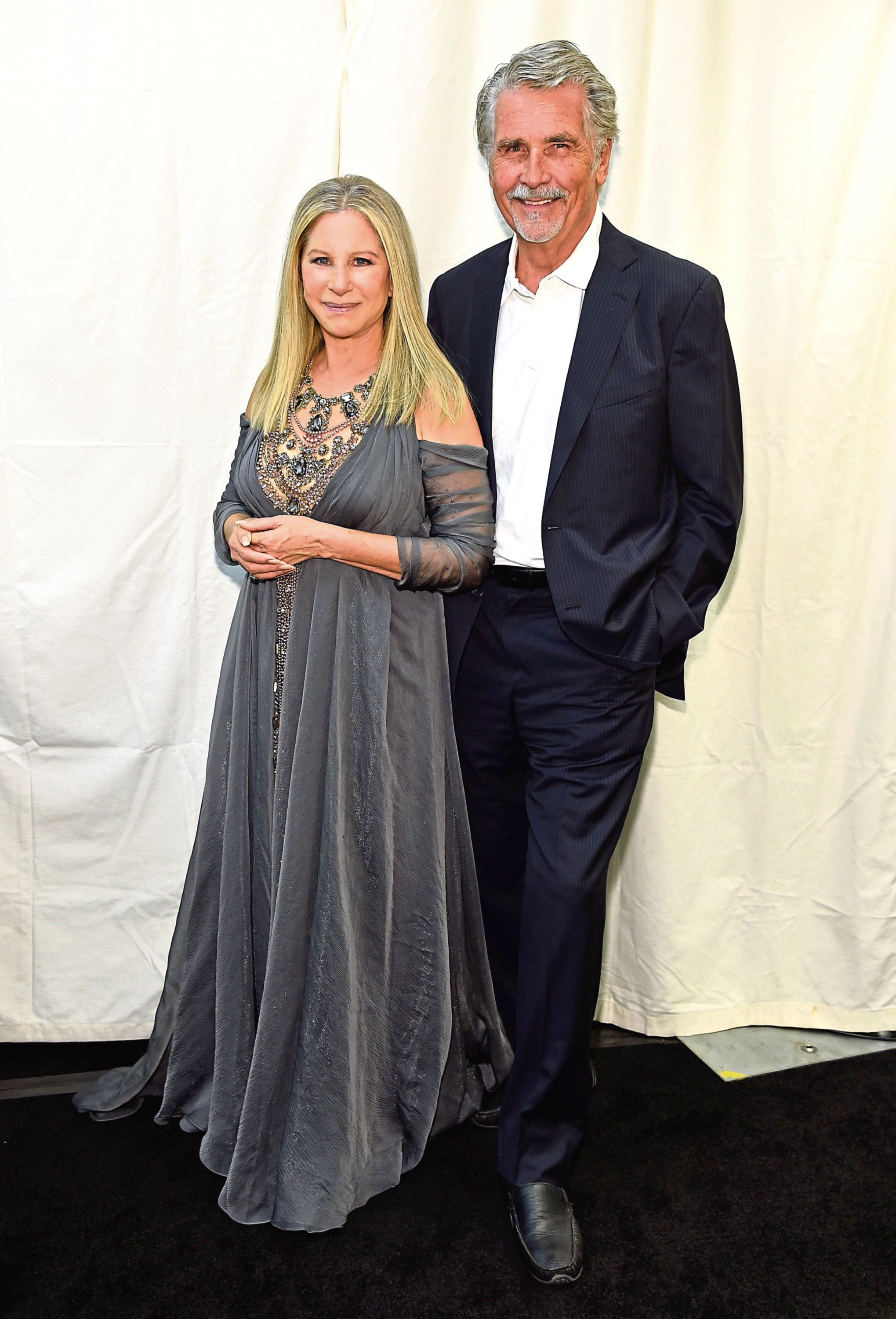 By the time she appears in Britain again, Barbra will be 77 but you would never know it.
She remains the highest-selling female artist of all time, having sold more than 70 million records. Even back in 1994 her album tour, The Concert, raised more than $10m for charities supporting Aids, vulnerable women and children and Jewish relations with Arab and African-American communities.
It all seems a remarkable adventure since her early life, which bore little resemblance to how things are for her today.
"It has been an amazing journey and it is still going on. Now I am looking forward to another amazing journey when I get on the flight to London."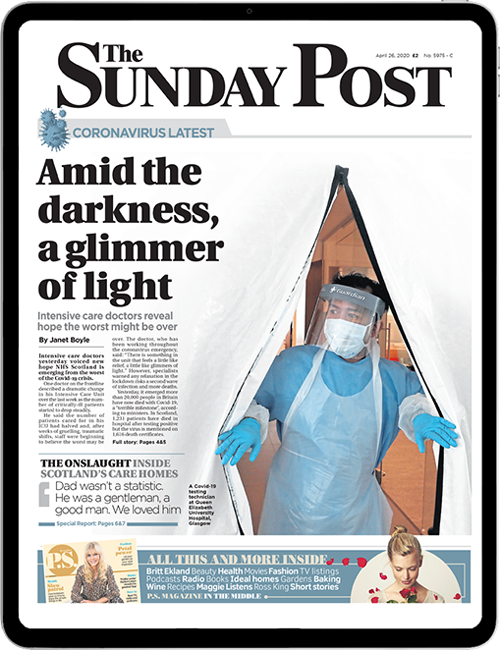 Enjoy the convenience of having The Sunday Post delivered as a digital ePaper straight to your smartphone, tablet or computer.
Subscribe for only £5.49 a month and enjoy all the benefits of the printed paper as a digital replica.
Subscribe