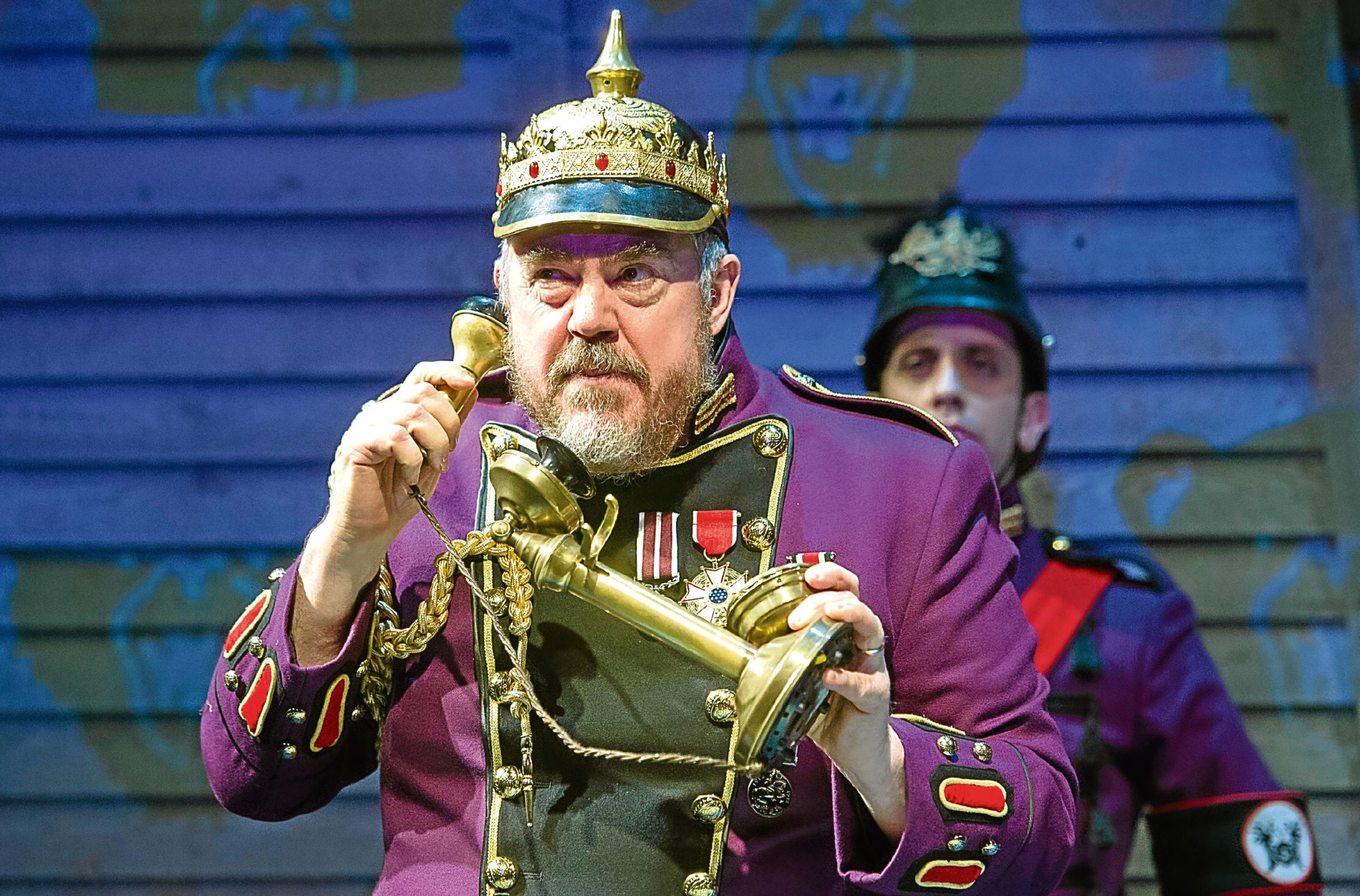 NOT only did Never Mind The Buzzcocks give Phill Jupitus steady TV work for nearly 20 years, it also led to a career in musical theatre.
The comedian was a team captain on the BBC music quiz from its inception in 1996 through to its cancellation last year.
The musical talents he demonstrated on the panel show has led to roles in productions such as Chitty Chitty Bang Bang, which he brings to Scotland next month.
"I was approached by a couple of casting directors to come in for a meeting a number of years ago," explained Phill.
"There was a large part of me wondering why I was there.
"They said I would be good in musical theatre because I could hold a tune. I asked them how they knew that and they said it was because of the intros round (where a team sings the opening notes of a song a cappella) on Buzzcocks."
The 54-year-old plays Baron Bomburst and Lord Scrumptious in Chitty, alongside fellow comedian Jason Manford and Claire Sweeney.
"It's good to experience it with Jason, who has a similar background, and Claire, who comes from variety. It's a different world for the three of us but we've embraced it.
"It's a laugh but it's also incredibly impressive. Musical theatre is a borderline military operation – the technical effort as well as the skills you see on stage are maintained for a really lengthy period.
"I like the change of pace and discipline. You can't go too nuts with this one because it's a beloved kids' story but I really like playing the Baron. It's a glorious character and Claire plays my wife – we have great fun.
"I know the real reason kids are there is to see the flying car and, in a way, that takes the pressure off."
Phill's flourishing theatre career has given him the chance to perform in some of his favourite productions.
"I've been able to perform Python material in Spamalot and I loved my role in The Producers because I adored how Kenneth Mars played the part in the movie.
"I saw Monty Python & The Holy Grail and Blazing Saddles in a double bill when I was younger and it had a real effect on me.
"Back then you thought of comedians as men in bow ties telling mother-in-law jokes or sitcoms like Terry And June or Dad's Army, so to see the anarchic possibilities of comedy and then to be working in them years later is really special."
Phill regrets the way Buzzcocks was brought to an end.
"It would have been nice to mark the 20th anniversary. To be honest, I was looking for an exit strategy and the anniversary would have been a good time to go.
"Think of the viewing figures if we'd announced the next series was to be the last, but BBC management's style is to just rip the plaster off."
The who's who of the music world that were guests on the quiz allowed Phill to meet many of his musical heroes.
"I got really excited when people from my childhood that I watched on Top Of The Pops came on, like Suzi Quatro and Noddy Holder.
"We had Jermaine Jackson of The Jackson Five on, for goodness' sake!
"I remember listening to Slash from Guns N' Roses and Tony Blackburn swapping anecdotes.
"Slash was telling tales from LA while Tony was talking about panto with Freddie Starr – it was different levels of showbiz tale!"
Phill missed performing at the Edinburgh Fringe this summer to perform Shakespeare for the first time, an experience he likens to being "a lot like school".
He laughed: "I actually had a nightmare about it recently – four weeks after the show ended, which shows you how hard it was – where I was working with the same cast and director on another Shakespeare play. It was opening night and I had forgotten my lines."
Performing Chitty Chitty in Scotland should be a much more relaxed affair.
"I love playing the Festival Theatre and I'm looking forward to coming across to the King's in Glasgow.
"I always seem to miss Glasgow for one reason or another on tours so I'm really looking forward to that one, because Glasgow audiences always knock it out of the park."
Chitty Chitty Bang Bang, Festival Theatre, Edinburgh, Oct 5-16, Kings Theatre, Glasgow, Oct 19-29
---
READ MORE
Dick Van Dyke surprises diners by breaking into Chitty Chitty Bang Bang song
Movie Classics: Chitty Chitty Bang Bang is a fine four-fendered film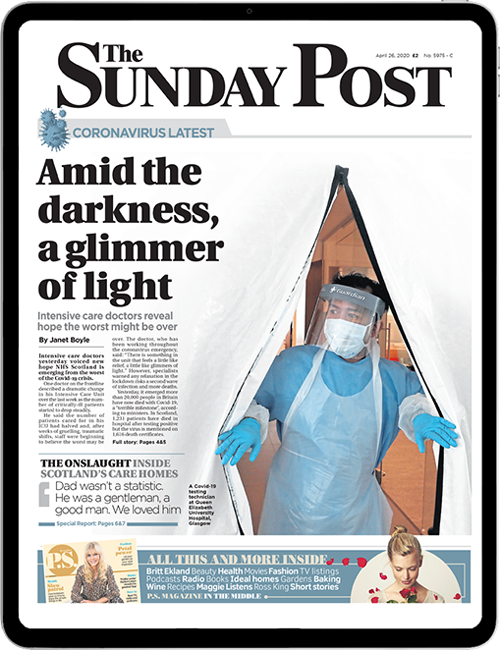 Enjoy the convenience of having The Sunday Post delivered as a digital ePaper straight to your smartphone, tablet or computer.
Subscribe for only £5.49 a month and enjoy all the benefits of the printed paper as a digital replica.
Subscribe