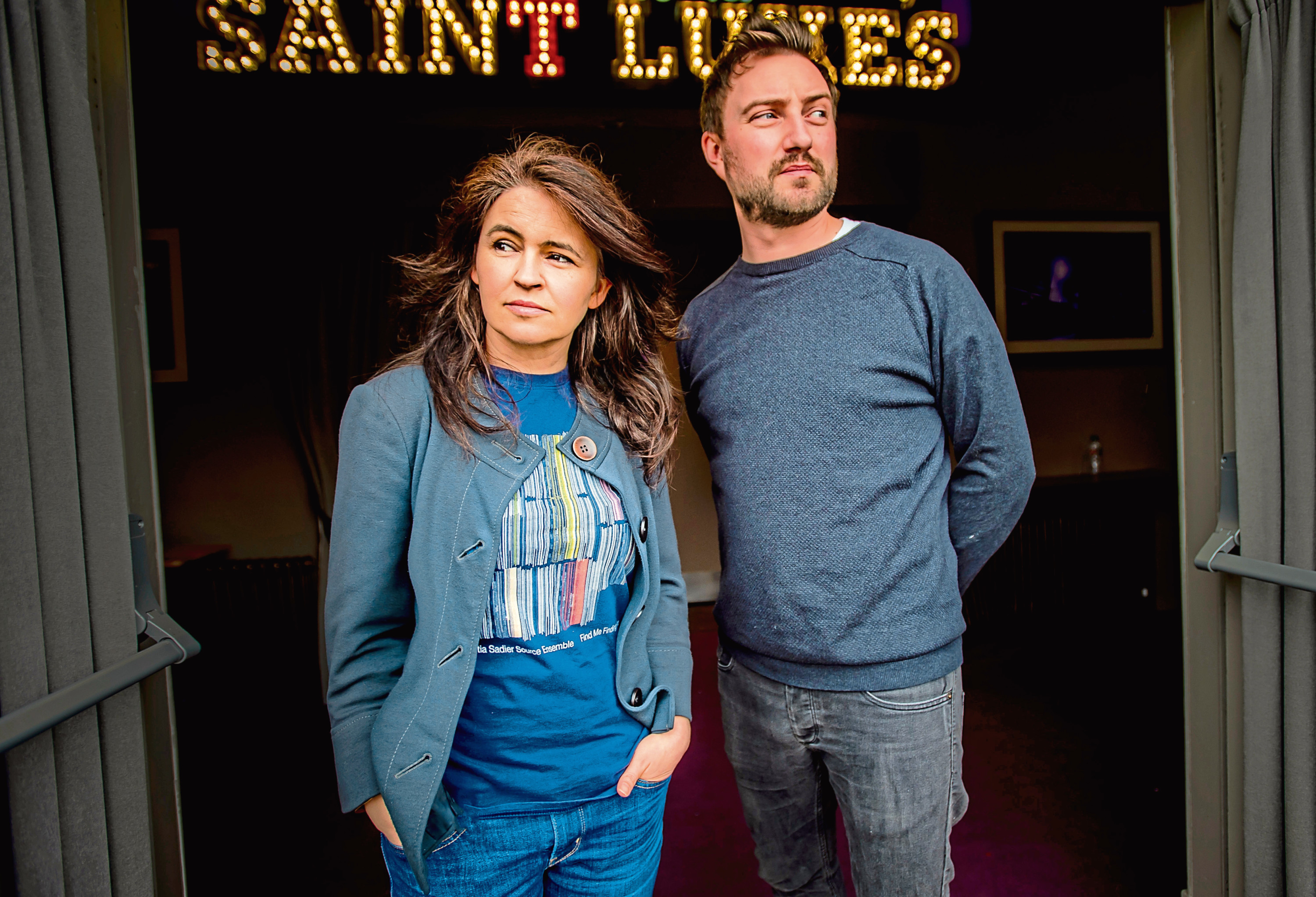 THE album has 10 tracks and features some of Scotland's most popular musicians singing songs of hope, fear and love.
Yet the stories behind the lyrics are not those of the performers.
Instead, the words on Distant Voices – Not Known At This Address have been penned by men serving time in prisons.
Indie stars such as Admiral Fallow, Emma Pollock and Rachel Sermanni are among those taking part in a unique project set up to encourage society to challenge its views on crime, punishment and reintegration.
The project is run by Glasgow-based charity Vox Liminis, which translates from Latin as "the voice from the opening", alluding to the charity's work in helping prisoners develop life skills through self-expression.
It has brought together a team of musicians to take part in a series of collaborative sessions in Barlinnie, Castle Huntly and Inverness prisons, as well as Polmont Young Offenders Institution.
Now the songs on the album Not Known At This Address are set to be released with a series of gigs across the country.
Admiral Fallow frontman Louis Abbott is the project's artistic director and has taken part in 25 songwriting sessions with inmates at institutions over a two-year period.
He admitted he had to overcome his preconceptions about working in prisons.
The singer, from Edinburgh, has performed at Glasgow's Barrowlands, as well as T In The Park, but these daunting scenarios paled in comparison.
He said: "There's an element of winning people's trust and letting them feel they can say as little or as much as they wish.
"Prisons aren't places you can be open about the way you feel. There aren't a lot of chances for artistic expression. That's something we try to offer.
"I've never found it helpful to think about why someone is in there. If someone wants to tell me, I wouldn't stop them, but it's not something I go looking for." As well as recording a song for the project with his band, Louis also invited other music industry pals to take part.
Among them was Emma Pollock, former singer with The Delgados.
Emma said: "It's for prisoners to have access to the arts within prison, allowing them to reflect and understand themselves better.
"That improved self-awareness is something that can help a person make better decisions.
"The majority of these people will come back out, and the point of the justice system is that they will lead a life without crime.
"Music can be transformative. It can be easy to forget how powerful it is when your access to it is limited."
Some inmates will attend the gigs in Glasgow and Edinburgh, which will see the project's other collaborative musicians, including folk singer Kris Drever and Scottish Album of The Year Award nominee C Duncan, perform.
Another record is already planned as part of the ongoing project, part-funded by Creative Scotland and the Scottish Prison Service.
Louis said: "We're not claiming we can change the lives of everyone we work with through showing them how to play a G-chord.
"But there are a number of people we've worked with who have kept the skills they have learned. It's not just a flash in the pan, it's ongoing work."
Distant Voices: Not Known At This Address, launches with performances at St Lukes, Glasgow, on May 25, and Leith Theatre, Edinburgh, on May 29
Prisoners do their time but everyone has to understand that time ends
Fergus McNeill helped establish Vox Liminis to help the prospects of those in the criminal justice system, and to challenge society's understanding of crime, punishment and reintegration.
The academic was inspired by the impact of a 2010 arts initiative, Inspiring Change, which saw prisoners work with theatre groups and national arts bodies such as Scottish Opera.
He said: "I was struck by how the prisoners responded, but also how people engaged with the art produced, and how that shifted the expectations of what prisoners were, and what their potential might be. What we are most interested in with Distant Voices is what happens when these songs reach people who may not have thought so deeply about what it is to be punished, separated and excluded. If you want people to do their time, you have to respect the fact that that time ends, and when it does, we all have the responsibility to take back people who have been punished on our behalf."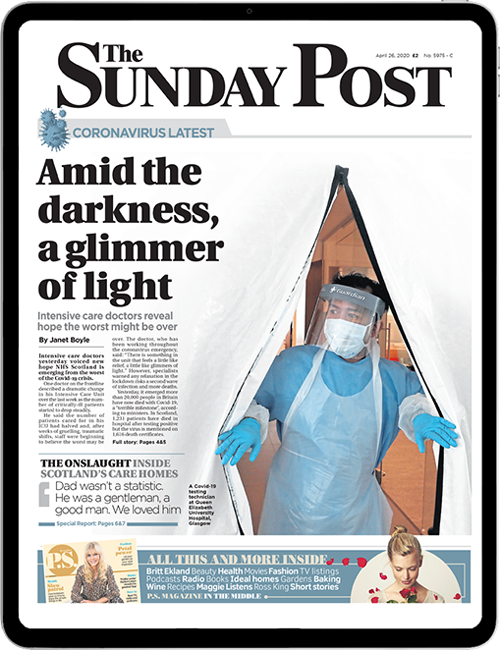 Enjoy the convenience of having The Sunday Post delivered as a digital ePaper straight to your smartphone, tablet or computer.
Subscribe for only £5.49 a month and enjoy all the benefits of the printed paper as a digital replica.
Subscribe