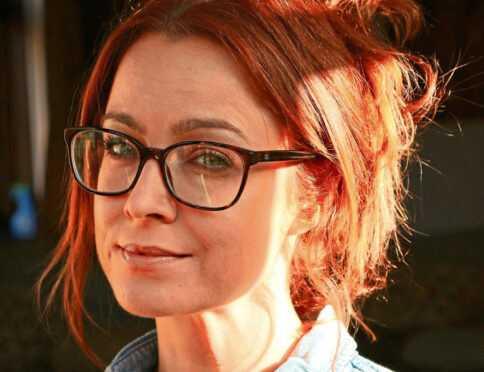 Clare Whitfield discovered a family secret while she was writing her latest novel. It emerged that her dad's father wasn't her biological grandfather.
Whitfield's grandmother had an affair while her husband was away at war. The resulting child was intended for adoption, but her grandmother's husband adopted the baby boy himself.
The timing of the revelation shocked her. She revealed: "It blows my mind how families keep such huge secrets – a creepy coincidence as family secrets and lies were a big theme in my (new) book."
The Gone And The Forgotten, set on the island of Shetland, is a chilling coming-of-age story that morphs into a psychological thriller with Gothic overtones.
It comes after the huge success of her debut book, People Of Abandoned Character, which landed last year's Goldsboro Books Glass Bell Award for its original take on the classic Jack the Ripper tale.
It beat Colum McCann's Booker-nominated Apeirogon, the New York Times bestselling The Girl With The Louding Voice, by Abi Dare, and The Devil and the Dark Water, the second novel from Costa-winner Stuart Turton.
Whitfield, 43, who is married to tattoo artist Duncan, 42, and has a 17-year-old daughter, Caitlin, admits it was a hard act to follow.
She explained: "I didn't set out hoping that would happen.
"I was thinking if I could just sell five books, I would die a happy woman. It did a lot better than I thought and that was amazing. But when the first book has done well, there's extra pressure."
Written in lockdown, it tells the story of 16-year-old Prue who her creator says is "really naive and needing someone to cling to, is attracted to charisma and is looking for influence in the all the wrong places".
Set in the 1990s and "an amalgamation" of the writer's "dorky" teenage friends of that era, Prue is trying to cope with her mother's suicide bid. She reluctantly has to spend summer in a big old house on the fictitious Shetland island of Noost with her Aunt Ruth and her artist husband who uses teenage models. Lured by the promise of information about her absent father, Prue is unaware of what will unfold. Pulsating with secrets, lies, and a missing girl, it culminates in a twist few would suspect.
Whitfield said: "I wanted to explore how ordinary families can condition themselves to keep the darkest of secrets – until the truth forces its way out. It's the story of a family's unravelling through the eyes of a confused teen girl trying to make sense of the past."
She added: "I needed a strong setting. I had never been to Shetland, but my husband had many times. He said it was a stark individual environment." Whitfield visited when lockdown lifted.
She said: "Shetland is beautiful but if you only have your demons for company, they will be amplified. It had the feeling of isolation I wanted to create for Prue, because part of her history is being kept from her, she is being gas lit and lied to."
Whitfield is already working on her third novel; a "more frivolous" offering with a dual timeline set in the 1950s and 1988 "Margaret Thatcher land". This time the location is the Hampshire town of Hedge End, closer to where she lives. Whitfield laughs: "Hopefully they won't throw rotten vegetables at me."
---
Clare Whitfield The Gone And The Forgotten, Apollo Fiction, £16.99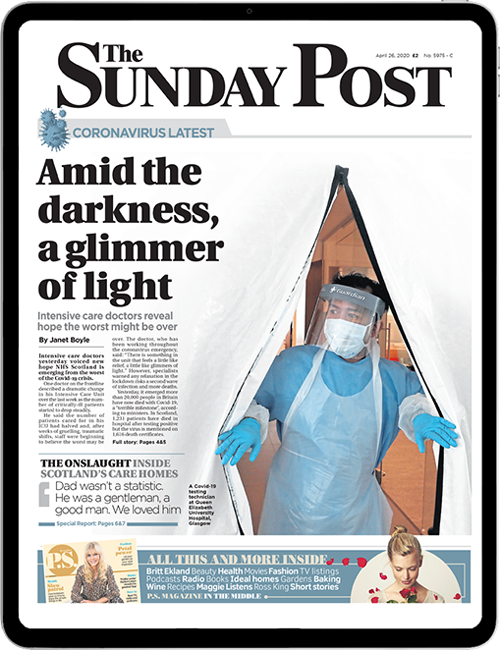 Enjoy the convenience of having The Sunday Post delivered as a digital ePaper straight to your smartphone, tablet or computer.
Subscribe for only £5.49 a month and enjoy all the benefits of the printed paper as a digital replica.
Subscribe