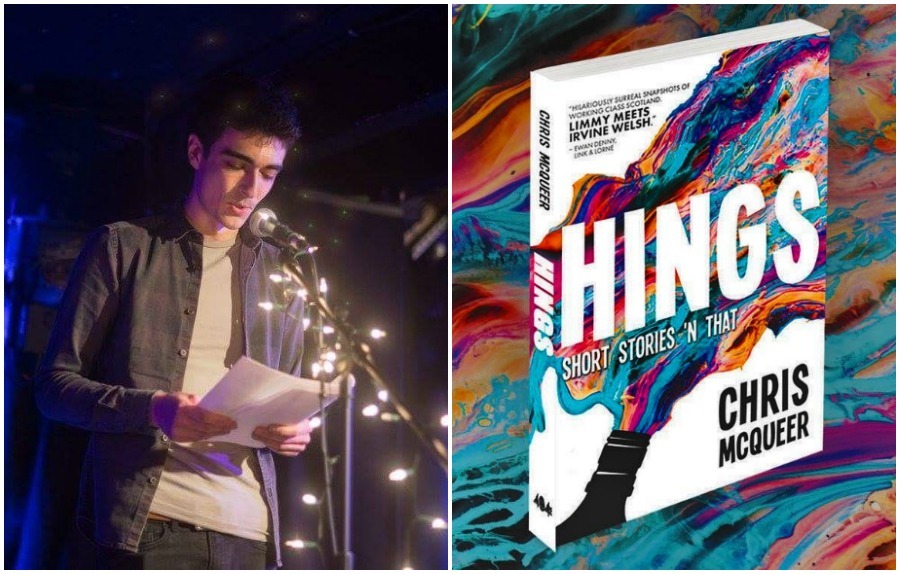 THE past year and a half has been a whirlwind for author Chris McQueer, who is set to release his debut book next month.
The 25-year-old, from Springboig in Glasgow, had always dreamed of turning his writing hobby into a career.
Having left school at 16 and pursued a number of different career paths, Chris found himself working in a shoe shop, dabbling in writing between shifts.
"The first time I remember writing was when I was about twelve after I watched Shaun of the Dead," he tells The Sunday Post.
"I tried to write a zombie novel set in Glasgow. It was terrible and I gave up after four or five pages!"
Over the years, Chris became surrounded by half-finished short stories and discarded ideas for novels.
But eighteen months ago, when he admits he was at a 'bit of a crossroads, having a bit of a crisis career wise', he decided to give it a real shot and take writing seriously.
And what a decision it's turned out to be.
After finally revealing his secret talent to the world in a succession of hilarious short stories published online, he's set to launch his debut collection, Hings, in July.
His unique blend of real life and surreal stories has captured readers' imagination and set him on the course for a career in writing.
The first readers and fans came from Twitter, where he has over five thousand followers.
He admits he was nervous to put his work out there at first, concerned that people would think he was a 'weirdo' due to the bizarre nature of the stories he had come up with.
"The first story that I put up was called The Moth. It was a bit weird, about a moth flying into a guy's ear and trying to take out his mind," he laughs.
"I wrote that story and put it on Medium, but I didn't have any followers on there so nobody saw it.
"It was on there for about a week and I was worrying about sharing it on Twitter because I thought people were going to read this and think I'm a weirdo!"
After positive feedback from his mum and girlfriend, Chris took the plunge and released The Moth into the wild.
"It was a really good response and everyone was loving it and asking me what else I was going to write. It was a really good feeling," he says.
The next step was submitting an entry to 404 Ink's literary magazine, hoping to get a foot in the door by getting a story published in one of their first editions.
He sent a piece over, titled The Universe Factory, which was selected to appear in the November 2016 issue.
Chris was also invited along to the launch party to read the story on stage.
"That was something I'd never even thought was a thing, going on stage and telling stories," he recalls.
"I had no idea about the spoken word scene. So I said I'd give it a go, but I remember on the day I was so nervous and was going to phone them up and cancel and say 'I can't do this!'
"My mum said just do it, you don't know what might come of it and at least you've tried it."
That proved to be sound advice and his performance was such a hit that the publishers asked him if he'd be interested in putting together his very first book.
Titled Hings, the collection is being released this summer with launch events in Glasgow and Edinburgh.
Chris describes the book as a mix of real life Glaswegian stories with some sci-fi and surreal elements, featuring Scottish people and patter.
His style has been described as 'Irvine Welsh meets Limmy', something Chris believes is the 'highest compliment anyone could give'  – after all, the two are his biggest inspirations.
He thanks his friends and followers for their support in backing 'one of their own' and putting him one step closer to achieving something he's dreamed of.
"It's pure fairytale stuff. It's class!" he laughs.
"I was just doing it as a hobby. I wanted to be a writer but thought it would be years down the line because I've got no qualifications so no-one will take me seriously.
"It doesn't feel real at the moment, it feels that it's too good to be true, that something's going to go wrong.
"But I'll be sitting in Waterstones launching my book.. I can't get my head head around it!"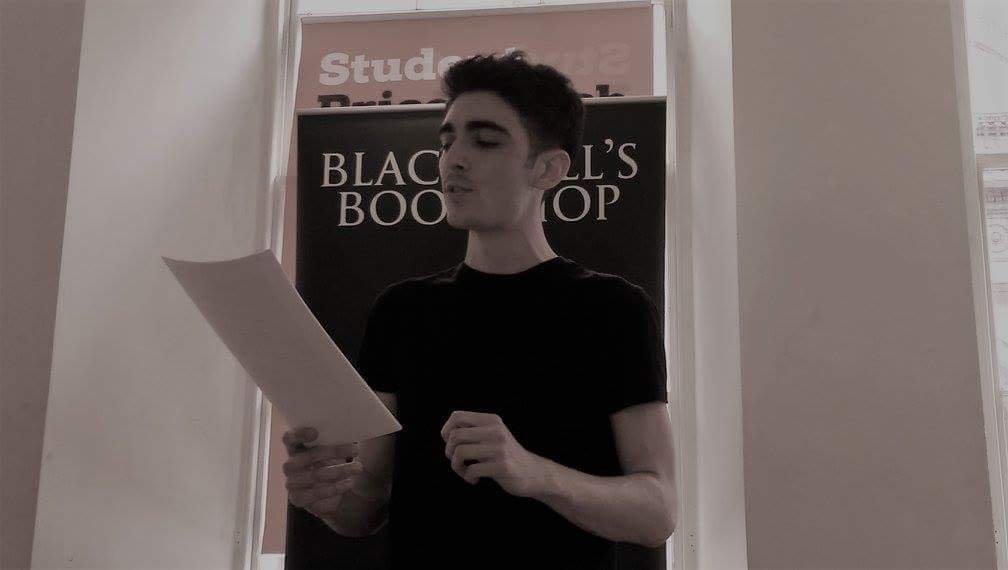 At the launch events, he'll be reading extracts from the books, with on-stage performance something he's still new to but loving.
"It's amazing. Sitting about waiting to go on stage is terrifying, really, really nerve-wracking," he says.
"I struggle to deal with that but as soon as you get up there and get that first laugh, it's the best feeling ever. It takes all your nerves away and you just grow in confidence."
To add to his burgeoning skill set – which includes 'selling shoes, busting queues and writing weird short stories', according to his Twitter bio – Chris heads to college later this year on a creative writing course.
"I'm working on a second collection just now and getting ready to go to college in August," he says.
"I'm hoping that that will bring my writing on and develop my skills a wee bit better which will help me write my second book and then have a right good go at a novel."
Hings, £8.99, 404 Ink is available to pre-order now.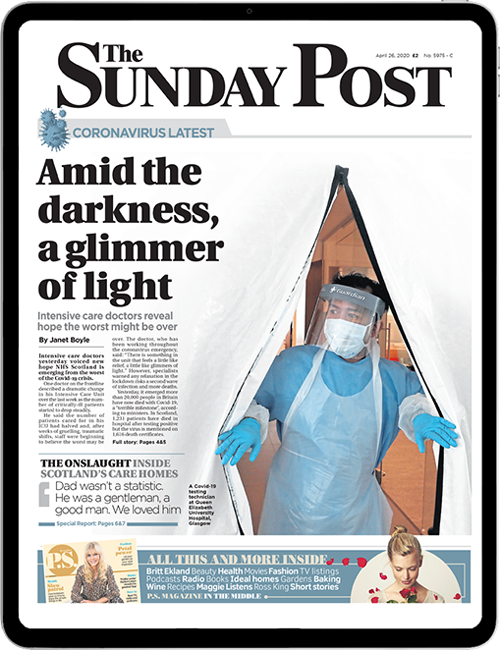 Enjoy the convenience of having The Sunday Post delivered as a digital ePaper straight to your smartphone, tablet or computer.
Subscribe for only £5.49 a month and enjoy all the benefits of the printed paper as a digital replica.
Subscribe