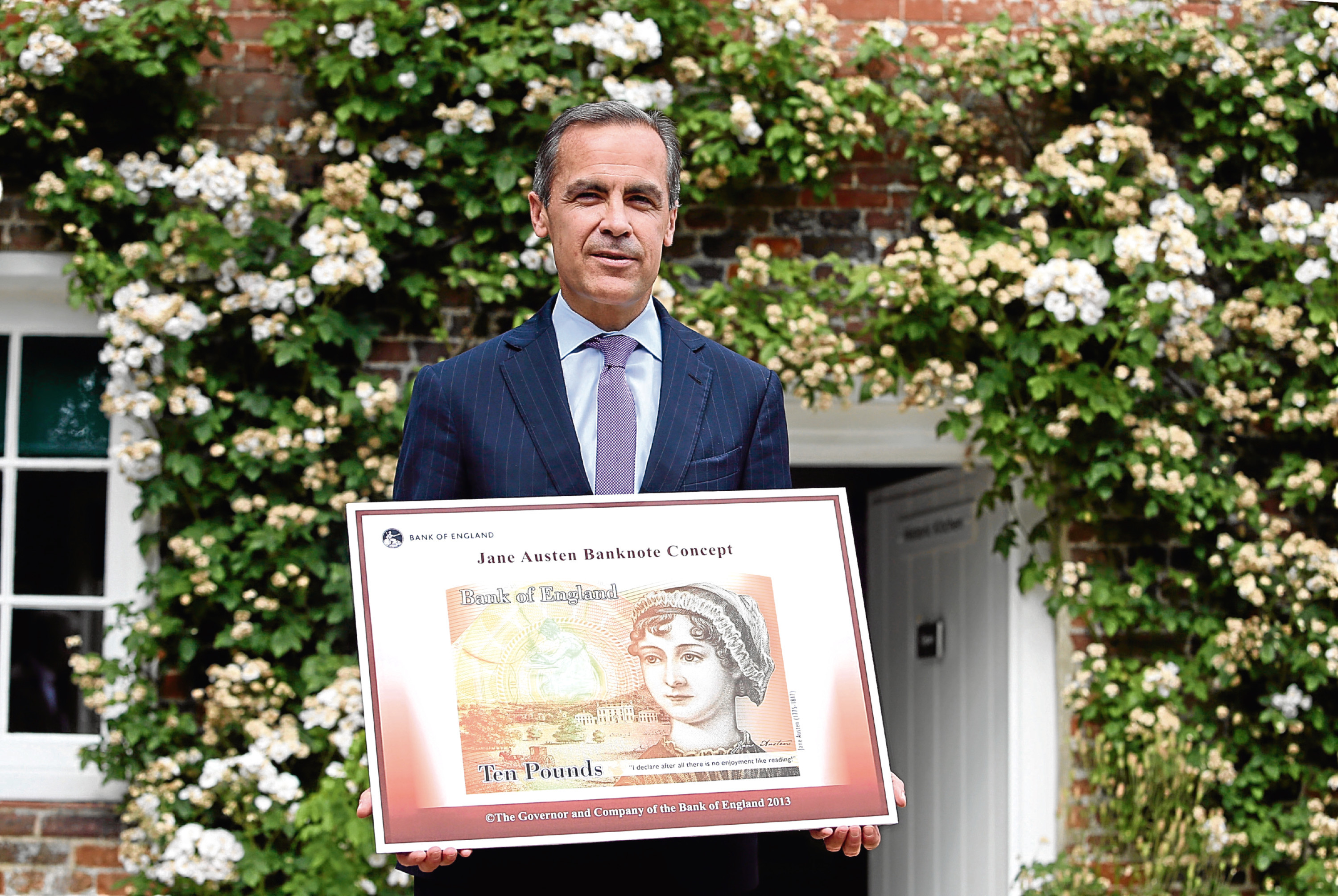 "THE person, be it gentleman or lady, who has not pleasure in a good novel, must be intolerably stupid."
So said Jane Austen, who knew quite a bit about literature, having six famous novels to her name — not to mention several others that aren't quite as well known.
This year is the 200th anniversary of Jane's death, on July 18, 1817, yet she's still regarded as one of the best authors in literature's history.
Jane was born on December 16, 1775, in Steventon, Hampshire, and in many ways, her path seemed set even from a young age.
One of eight children, Jane was encouraged to think creatively and read from the extensive library of her father George, an Oxford-educated rector for a nearby Anglican parish.
During this time in Jane's life, she and her family would put on plays which they had written, and revelled in games of charades.
Like many of Jane's female characters, she was educated at home, although she had briefly spent some time at a boarding school where an outbreak of typhus made her and her sister Cassandra so ill, that Jane almost died.
Financial constraints cut their formal education short, and they returned to the family home.
Stories and imaginary worlds fascinated Jane, so she began writing in bound notebooks.
Her first major novel, Northanger Abbey — originally titled Susan — was written in her early 20s, in 1798-99, but wasn't published until after her death, thanks to her brother Henry.
The honour of her first published work goes to Sense and Sensibility, which was printed in 1811.
It was done anonymously, however, with the title page reading simply: "By a Lady".
It was a success, having sold out its initial run of 750 copies — though it has gone on to sell many more, never having been out of print since that first run.
However, its popularity was eclipsed by Jane's next work, Pride and Prejudice.
Featuring Mr Darcy, he is much admired given the fact that he earns a whopping £10,000 a year.
If that doesn't seem all that "whopping" to you, that yearly income of Fitzwilliam Darcy — to give him his full title — equates to at least 300 times the average salary of the time.
In today's money, he would bring in £656,000. In one year!
Money can't buy Mr Darcy love, however, at least not initially, as it takes two attempts for him to win over heroine, Elizabeth Bennet.
Proud Mr Darcy had been far from endearing when making his first proposal, basically making it clear that he thinks Miss Bennet is beneath him and that he hates her family. Oops!
Fortunately, he sees the error of his ways and, of course, the end of the book sees the spirited Lizzy become Mrs Darcy.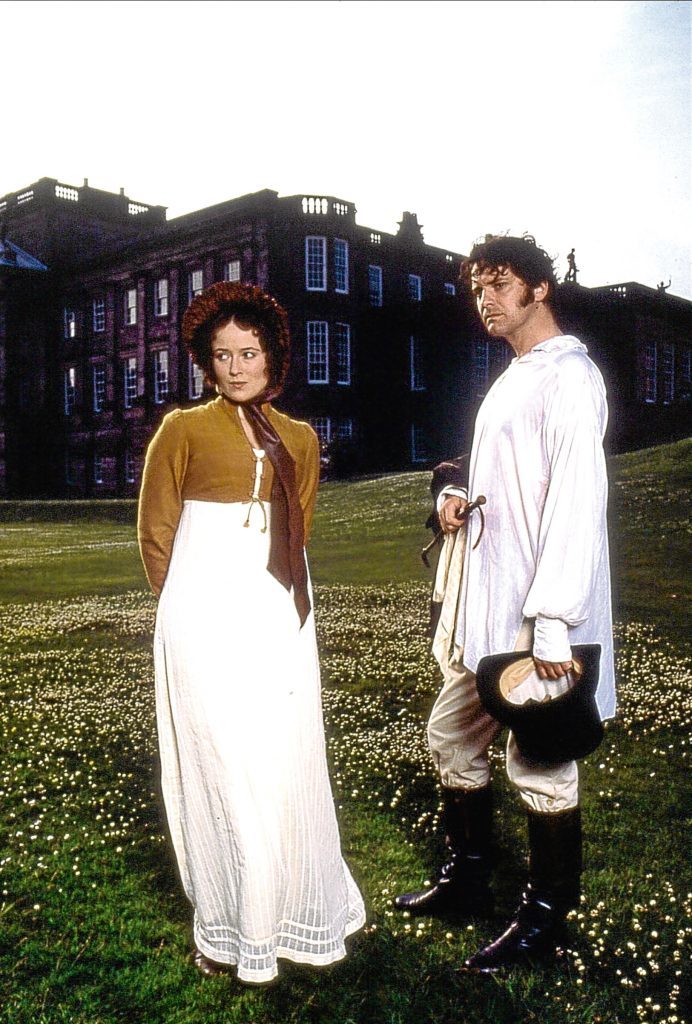 With Colin Firth's portrayal of Mr Darcy in the 1995 BBC adaptation particularly popular, there have been many other dramatisations of Jane's books.
Many authors have written spin-off novels, while films have been inspired by her characters.
Becoming Jane, in 2007, saw Anne Hathaway as the author in a biographical account of the writer's life, and Lost In Austen — an ITV series — delighted Pride and Prejudice fans a year later, with a story where Lizzy Bennet manages to switch places with a 21st-century girl.
Stranger yet, though, Pride and Prejudice And Zombies saw the introduction of zombies, cannibalism and ninja violence to the peaceful English countryside.
A prequel published the following year goes into even more depth about Elizabeth Bennet's early days as a zombie hunter — but we're not sure what Jane would have made of that "tribute" to her work.
Write what you know, they say, and rather than zombies, Jane knew about dancing and music, playing piano and attending cotillions with friends, and the theme of dancing and balls was carried through many of Jane's novels.
The characters of Pride and Prejudice spent a great deal of time dissecting the goings-on at the Netherfield Ball, delighting in gossiping about who danced with whom.
The fact Mr Bingley danced with Jane Bennet twice caused much excitement, as it's a real honour, suggesting he finds her attractive.
Sadly, despite Jane's success with her writing, she wasn't to be as happy in other areas.
She never married and suffered a tragically-early death at the age of just 41.
Many historians have speculated over the cause of her death.
Some have said it was tuberculosis — perhaps caused by drinking unpasteurised milk — or cancer, while others believe her symptoms matched those of Addison's disease.
Just this year, however, new evidence explored the possibility that she actually died of arsenic poisoning.
The British Library had three pairs of Jane's eyeglasses examined and, as a result, there's a suggestion her sight had deteriorated quite drastically, so she may have been suffering from cataracts.
One optometrist, Professor Simon Barnard, revealed that the cause of cataracts would most likely have been accidental poisoning from a heavy metal, such as arsenic.
"Arsenic poisoning is now known to cause cataracts," the professor said.
"Despite its toxicity, arsenic was commonly found in medicines in 19th-century England, as well as in some water supplies."
Professor Barnard isn't the first person to have linked Jane's death to arsenic poisoning, with crime writer Lindsay Ashford having drawn the same conclusion back in 2011.
Due to the fact the revered author had "unusual facial pigmentation" while she was unwell, Ashford believes this points towards arsenic playing its part.
There is still debate as to the cause of her death, but what we do know is that she passed away on July 18, 1817, and was buried at Winchester Cathedral.
Given that she had written such classic novels, you'd think her headstone would have given some indication of her identity as a novelist, but the closest the inscription gets to revealing her as a writer are the words "the extraordinary endowments of her mind".
The original epitaph was composed by her brother James but, in 1870, with Jane's fame growing, her nephew Edward wrote a memorial to her and used the proceeds to have a brass plaque put on the wall next to her grave.
It simply begins: "Jane Austen, known to many by her writings . . ."
With Winchester Cathedral also paying tribute to Jane with a memorial window, there's plenty for Austen tourists to see.
Her final resting place isn't the only way she is being honoured, however, with a new Bank of England £10 note to bear her face.
The note is to be formally unveiled at Winchester Cathedral on the anniversary of her death, before it becomes legal tender in September.
"Jane Austen certainly merits a place in the select group of historical figures to appear on our banknotes," the Bank of England governor Mark Carney said.
"Her novels have an enduring and universal appeal and she is recognised as one of the greatest writers in English literature."
We couldn't have put it better ourselves and we're sure Jane would be delighted that two centuries after her death, we still read her novels and remember who she was.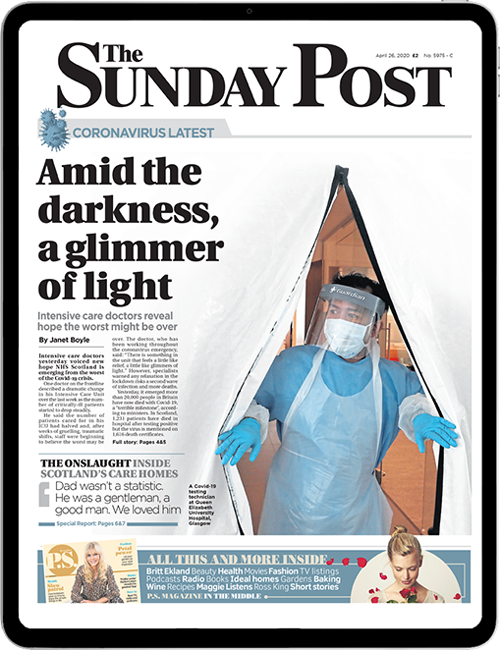 Enjoy the convenience of having The Sunday Post delivered as a digital ePaper straight to your smartphone, tablet or computer.
Subscribe for only £5.49 a month and enjoy all the benefits of the printed paper as a digital replica.
Subscribe