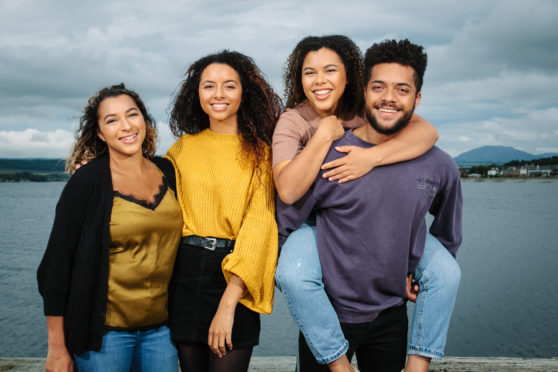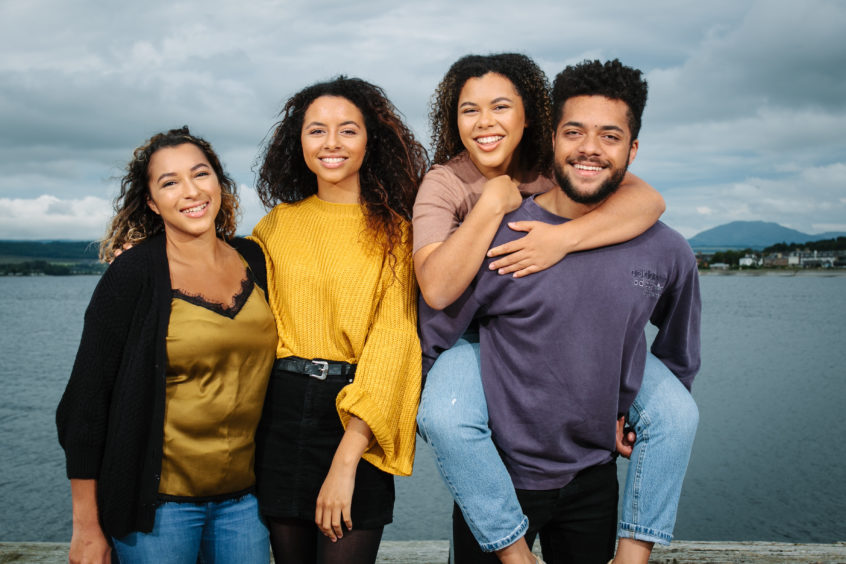 As Black Lives Matter demonstrations sweep the country, four siblings inspired by the movement are leading calls to reform how race is tackled in Scottish schools.
Drawing on their own experiences, Madeleine Joseph, 20, and her sisters Florence, 25, and Juliet, 17, and brother Reuben, 23, have written an open letter to the Scottish Government calling for reform that will target what they claim is systemic racism in the education system.
The family, from Helensburgh, is calling for improved education on the black, Asian and ethnic minority experience, a more diverse teaching staff, and learning materials written by people of colour.
"With all the horrendous things happening in America right now, we keep hearing people say Scotland isn't racist," said law student Madeleine. "We know from experience that is not true.
"We have these massive issues in Scotland but they just get swept under the rug. Racism does exist here and we should be talking and learning about it more."
Madeleine and her siblings believe education is key to tackling the roots of racism.
"Racism isn't inherent to human beings. You get taught it, whether at home, your community, friends or peers," said Madeleine.
"In this country, we have a degree of separation because not a lot of our population are from black, Asian or ethnic minority groups. People use that as a justification to say, this doesn't concern us.
"We need a complete change in attitude and to reconsider the way that we teach and tackle racism because it affects so many people across Scotland.
"Wherever you learn racism, you can unlearn it at school. Making people aware of these issues from a young age can change their perspective. If you are young enough to know that you are being abused because of your skin colour, then you are young enough to learn about racism."
Madeleine, whose grandparents on her father's side hail from the Caribbean island of Dominica, speaks from experience. Being mixed race, she and her siblings encountered everyday racism in the classroom and playground.
"I have curly, Afro hair. When I was in primary school, my head teacher pulled me aside and said I couldn't wear my hair down because I was in school, not a disco. All the other girls were allowed to wear their hair down, no matter if it was straight or curly.
"In my first year of high school, some kids tried to set my hair on fire. I didn't say anything but I was so scared.
"People also ask 'how can you be black and Scottish?' Or 'can I touch your hair?' All these microaggressions, people don't see them as racist unless you have experienced it firsthand or have knowledge about it in the historical context. The latter is something we can learn in school."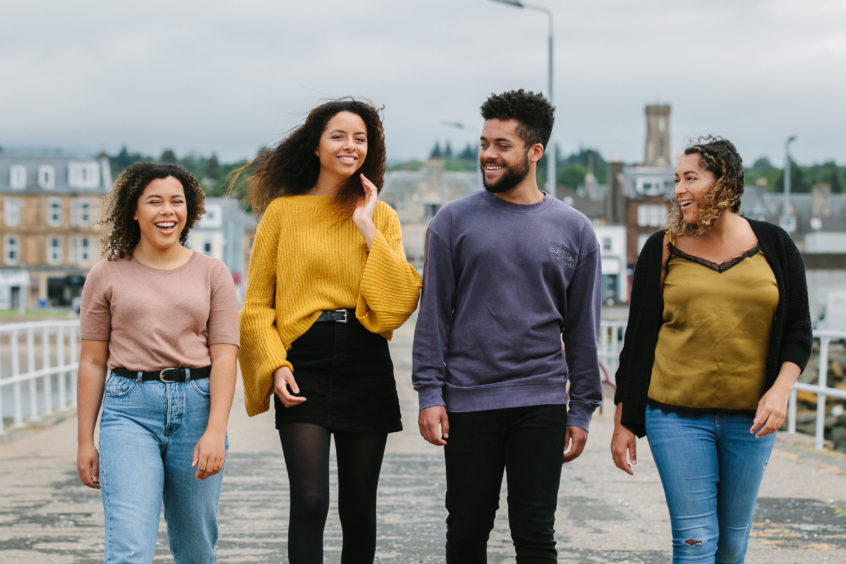 Having returned to their family home due to the pandemic, Madeleine and her siblings were unable to attend recent protests in Glasgow. "Florence is a paediatric oncology nurse. Her kids are extremely high risk, so we couldn't go to the Black Lives Matter rallies in Glasgow," said Madeleine.
"I was really upset because I thought it would have been such an empowering place to be in such a pivotal time but we couldn't risk it. We realised there was something we could do from home."
Their petition, Reparations in Education: Addressing Race in Scottish Schools, has received more than 12,500 signatures in two weeks.
It has been backed by councillors, MPs, writers and actors but the Joseph family is yet to receive a response from Education Secretary John Swinney. "Especially in the context of education, it can be a very lonely experience growing up in Scotland being from a minority background," added Madeleine.
"In our whole high school there were only a handful of BAME kids and I only had one mixed-race teacher.
"If you have people to look up to who are in an influential position, like a teacher, that is massively empowering."
Encouraging a greater racial awareness among all teachers and placing a greater focus on race as a set part of the Scottish curriculum is vital for Madeleine.
"We've spoken to teachers who say racial awareness is not a compulsory part of their training," she said. "Under the Curriculum for Excellence there are outcomes about empowering children but if teachers want to promote racial awareness in class, they do so at their discretion.
"We want to see a Curriculum for Black Excellence and to educate our educators by highlighting the historical context of racism, and its modern-day implications. This should be a compulsory part of education courses across Scotland."
The young campaigners are hopeful of achieving change, buoyed by the public support for both the family's petition and the wider Black Lives Matter movement on Scottish soil.
"What's good about Scotland is that a lot of people have stepped up recently and are educating themselves and starting to think about it differently.
"It shouldn't be up to people to educate themselves on racism and Scotland's historic links to the slave trade. This isn't just black history but part of our shared history and shouldn't be ignored."
Sign the petition at tinyurl.com/y94rh7ck
---
Lives that matter
John Edmonstone
Everyone knows the name Charles Darwin but few know he was taught taxidermy in Edinburgh by freed slave John Edmonstone. Originally from Demerara in Guyana, South America, Edmonstone learned taxidermy from Charles Waterton, whose father-in-law owned a plantation in Demerara. After he was freed, Edmonstone came to Glasgow with his former master, Charles Edmonstone, in 1817. From there he moved to Edinburgh, where he taught taxidermy to students at the University of Edinburgh, including a teenage Darwin.
Arthur Roberts
Veteran Arthur Roberts was one of the few black soldiers from Glasgow to serve in the First World War. The son of Afro-Caribbean ship steward David Roberts, he grew up in Tradeston in Glasgow and served with the King's Own Scottish Borderers and the Royal Scots Fusiliers in 1917 and 1918. He survived the Battle of Passchendaele. He died, aged 85, in 1982.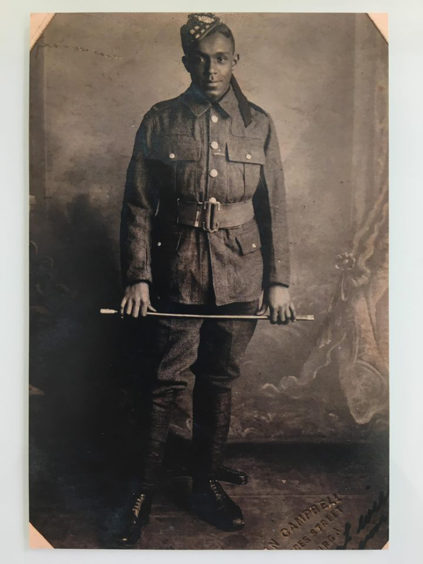 Andrew Watson
Britain's first black footballer was a Scot, Andrew Watson, the son of wealthy Scottish sugar planter Peter Miller Watson and West Indian woman Hannah Rose. He studied at Glasgow University, where he developed his love of football, Aged 19 in 1880, Watson signed for Queen's Park and won three caps for Scotland.
Joseph Knight
Joseph Knight was born in Africa and sold as a slave in Jamaica to John Wedderburn, who brought Knight with him to Scotland in 1769. Knight demanded wages and when Wedderburn refused, Knight fled and was later arrested. He brought a suit against his master in 1774 and won. His case established the principle that Scots law would not uphold the institution of slavery.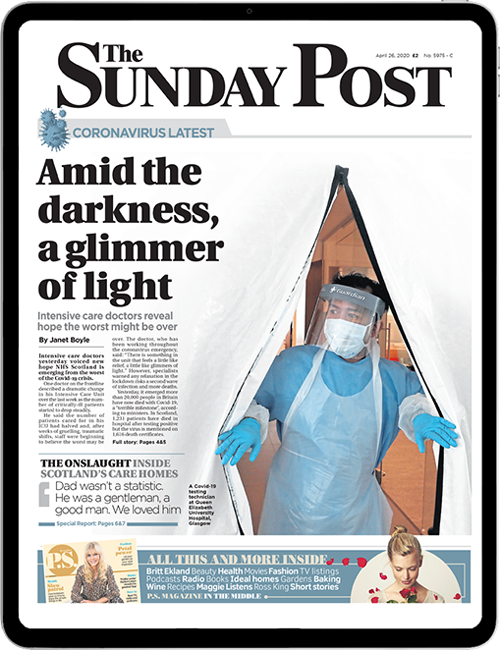 Enjoy the convenience of having The Sunday Post delivered as a digital ePaper straight to your smartphone, tablet or computer.
Subscribe for only £5.49 a month and enjoy all the benefits of the printed paper as a digital replica.
Subscribe