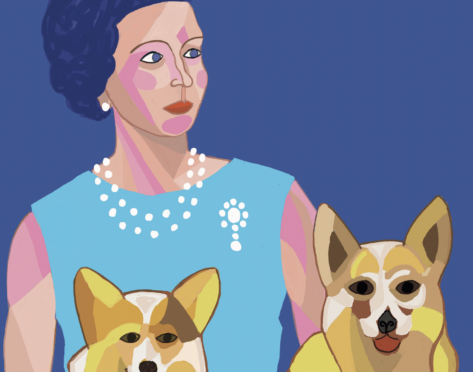 An artist has created a touching love letter to the Queen with a colourful series of portraits to mark her Platinum Jubilee.
Growing up in Nova Scotia in the 1960's, the young artist felt isolated and unsure of his place in society.
But Owen Grant Innes, 59, found the Queen and her acceptance of all her subjects allowed him to be who he wanted to be.
He said: "As a gay child in the Sixties, it was a very different time and it was so much harder to find your place in the world. But Queen Elizabeth was always a constant figure, giving words of wisdom and love that excluded no-one.
"Some of my earliest childhood memories are of singing God Save The Queen at school assembly every morning under her portrait, and as an older boy seeing her during a visit to Nova Scotia and being mesmerised by how she almost shimmered and shone among the crowds who looked grey and beige beside her.
"Right from the moment she took the throne as a young woman on the death of her father, her devotion to her subjects and determination to do the best for them all has been a shining beacon of example.
"Looking back today as a married gay man it is astonishing to think that until 1967 and the passing of the sexual Offences Act, people faced jail and criminalisation for simply being who they were.
"I grew up in that time of enormous change and the Queen's measured words of wisdom shaped my life so much that one of the proudest days of my life was when I officially became a British citizen last year, and took part in the ceremony wearing the Grant tartan of my ancestors."
Grant's family originally came from Coll in the Inner Hebrides, leaving for Nova Scotia during the Highland Clearances.
He said: "I grew up surrounded by other Scottish families who had left to make new lives for themselves, and of course I have always maintained a huge well of love of Scotland and visit whenever I possibly can as it is stunningly beautiful."
During lockdown, Grant's husband Rony Zibara persuaded him to paint his unique tribute to the Queen, and a book of his portraits, simply called Duty, has just been published.
Filled with colour and some of the Queen's most memorable words of wisdom, the book is a reminder of how important a figure she is in our lives.
Grant has included many fascinating facts, such as the Queen is still the only member of the Royal Family of head of state today who saw full-time active service in the Armed Forces during WWII when she became known affectionately as the Princess mechanic.
At such times she told her subjects: "When life seems hard, the courageous do not lie down and accept defeat. Instead they are all the more determined to struggle for a better future."
And on the occasion of her 21st birthday she addressed the Commonwealth from South Africa with these words: "I declare before you all that my whole life, whether it be long or short, shall be devoted to your service and to the service of our great imperil family to which I belong."
Grant said: "What is so inspiring about the Queen is that she never says too much, but somehow seems to know just the right things to say. I feel she speaks to all of us equally."
The portraits reveal quiet moments of reflection, official duties and even time off for the Queen as she cuddles her beloved corgis, and of the iconic moment she met Daniel Craig as James Bond for her hair raising helicopter stunt to officially open the 2012 London Olympics.
Bright colours are used in every one of the 27 portraits.
Grant said: "I vividly remember her explaining why she always wore the brightest colours so everyone could see her, so I've reflected that.
"I believe we will look back on her life and duty and fully realise that not only has she worked so hard truly did dedicate her life to her duty, she has also had an incredible influence on our lives.
"I dearly hope we still have her for many years to come, but I do recognise that life changes. Prince Charles I am sure will be very different from his mother, and so far we have only had glimpses of the man he really is. But I believe the monarchy will continue and we will look back on Queen Elizabeth's time on the throne as the second Golden Age."
Duty: A Love Letter to Queen Elizabeth by Owen Grant Innes (published7 April 2022, £35, whitefox)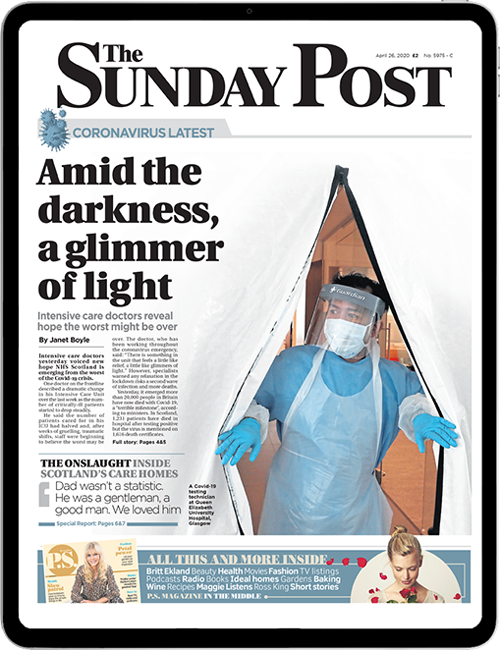 Enjoy the convenience of having The Sunday Post delivered as a digital ePaper straight to your smartphone, tablet or computer.
Subscribe for only £5.49 a month and enjoy all the benefits of the printed paper as a digital replica.
Subscribe