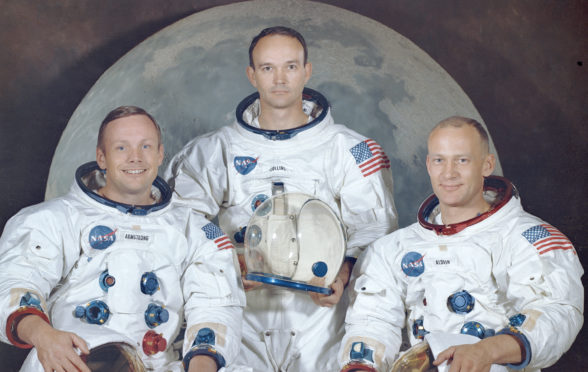 This week the world is looking back at the first moon landing, which took place 50 years ago.
It was on July 20 1969 that Neil Armstrong did what many dreamed of doing, setting foot on the lunar surface.
For those who recall watching the event on TV at the time, it remains one of those iconic moments in life that you never forget.
And for those too young to have witnessed it, many have read all about it, watched movies, loved songs about it and learned many of the facts and figures.
There are, however, plenty of obscure facts that not a lot of people are aware of, and here we reveal 20 things you may not know about the moon landings…
1 HOW DO YOU TURN THIS CAMERA ON?
Neil Armstrong, Buzz Aldrin and Michael Collins knew that once they were properly into their mission, TV audiences in the hundreds of millions would regularly tune in.
Apart from having to watch their language, something they occasionally forgot, they also had to learn how to use cameras to show the people back on Earth what was happening.
Being brainy chaps, however, it didn't take long for them to master it, so this task was left to the last minute.
2 VEST IS BEST
Gene Kranz, the flight director back on Earth, had a taste for three-piece suits.
His wife, Marta, designed and made a special waistcoat, or vest as they were then called in the United States, for him for each Apollo mission he was involved with.
His vest for Apollo 11 was a white brocade with silver thread.
3 TWO CHUCK BERRIES
The music of the late, great Chuck Berry has been taken into space on two Voyager missions, but another Chuck Berry was literally good for astronauts' health.
This Chuck Berry was a flight surgeon who ensured everyone was in peak condition and stayed in the best possible shape while on missions.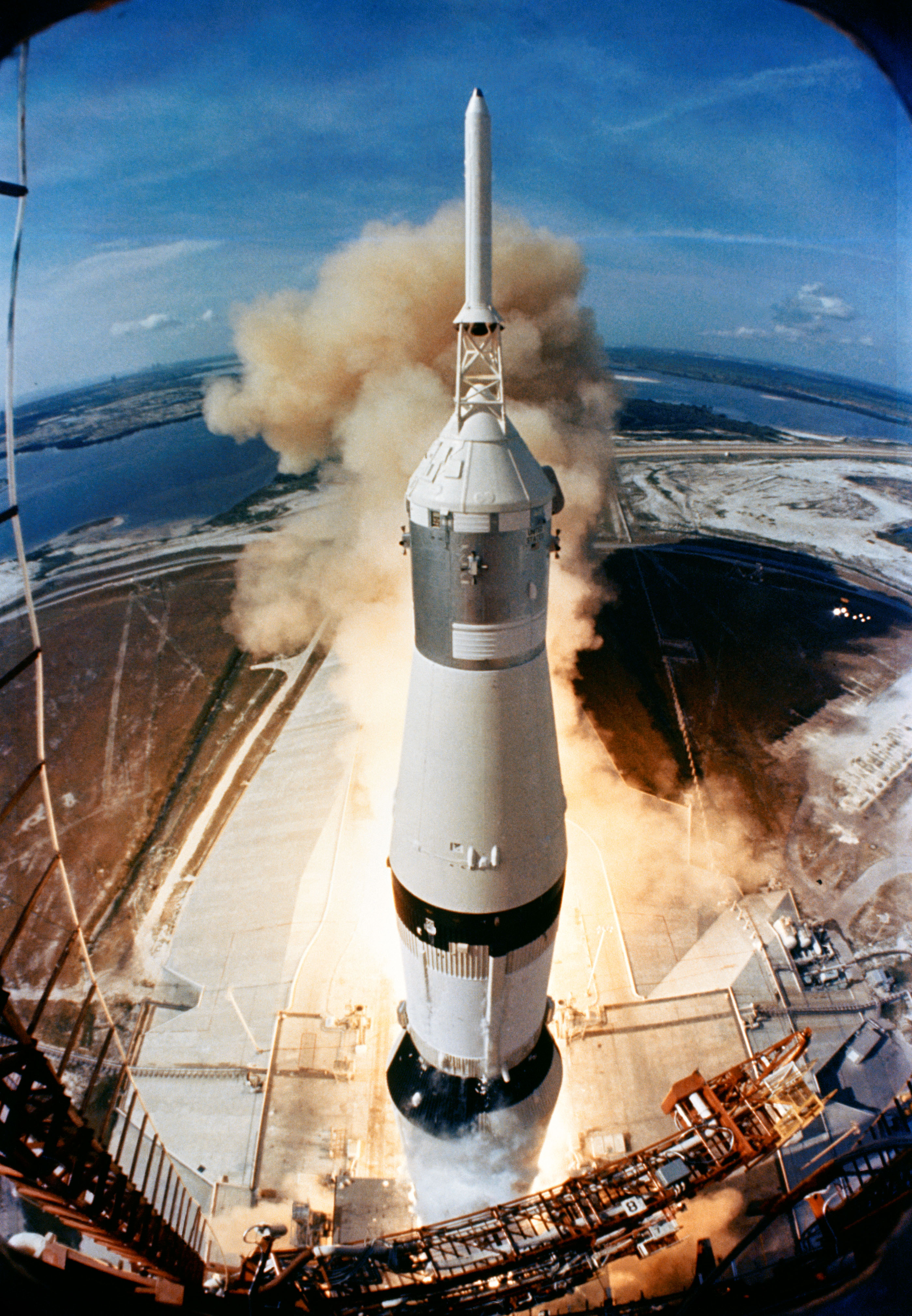 4 MAPPING OUT THE FUTURE
Neil Armstrong, aware of how vital it was to land exactly where planned, got to know the surface of the moon as intimately as anywhere on Earth.
By the time the lunar module was coming down, he'd studied so many maps that it felt like getting home from the office in his car.
OK, perhaps an exaggeration…
5 NO CAUSE FOR ALARM
As the space missions were such a step into the unknown, there were countless things that could potentially go wrong.
This meant there were hundreds of alarms, all given codes, and NASA bosses obviously couldn't remember them all.
To deal with this, they had many staff who each memorised the meaning of some codes.
6 A HUG FROM UNCLE MOON
When Aldrin's wife Joan got into a nervous state while waiting for her husband and colleagues to land safely on the moon, she got a comforting hug.
From his uncle, the marvellously-named Bob Moon.
7 HOW CAN WE SLEEP THROUGH THIS?
First thing they did when Armstrong and Aldrin landed on the moon was to go for a long sleep.
Imagine how much they wanted to step outside, but rest had to come first, in case they needed energy for an emergency lift-off.
8 HOLY OFFERINGS, SPACEMAN
Much like Sherpa Tenzing had made a offering to God after conquering Everest, Buzz Aldrin had taken wine and wafers and celebrated Communion on the moon.
9 REMEMBER TO DO THE DISHES
One of several things not considered during planning was the time needed to stow away rubbish after eating and drinking.
Such small tasks added a good few minutes to a tightly-managed schedule in the lunar module.
10 THAT'S A WEIGHT OFF
Neil Armstrong's spacesuit, which weighed 348lb on his own planet, was just 58lb up there.
11 YOU MUST BE JOKING
Buzz Aldrin became the first man to make a joke on the moon.
When he emerged from the module after watching Armstrong walk around for 14 minutes, he joked he'd better make sure not to lock the hatch on his way out.
Michael Collins, of course, was not in the lunar module but in the main craft.
12 I LOVE THE WAY YOU WALK
Buzz assumed that the scientists would study video of him walking on the lunar surface to make it easier for future space travellers.
So he would be surprised to find that they were more than happy just to sit back, wide-eyed, and listen to him describe how it felt, rather than study him.
Boffins, it seemed, could be just as awestruck as the rest of us.
13 YOU'VE GOT WHO ON THE PHONE?
Aldrin was astonished when the message came through that President Nixon was on the line wanting to speak to them.
Armstrong had known this would be a possibility if things went well, but hadn't told his colleagues.
14 LOST JEWELS OF THE MOON
Armstrong had spotted shiny, metallic-looking objects among the black dust and rocks he collected, and later some objects that had a crystalline appearance.
He went back to look for them when his other tasks were done, but could no longer find them.
We can only imagine what they were, why they looked that way, and how much they might fetch at an Earth auction…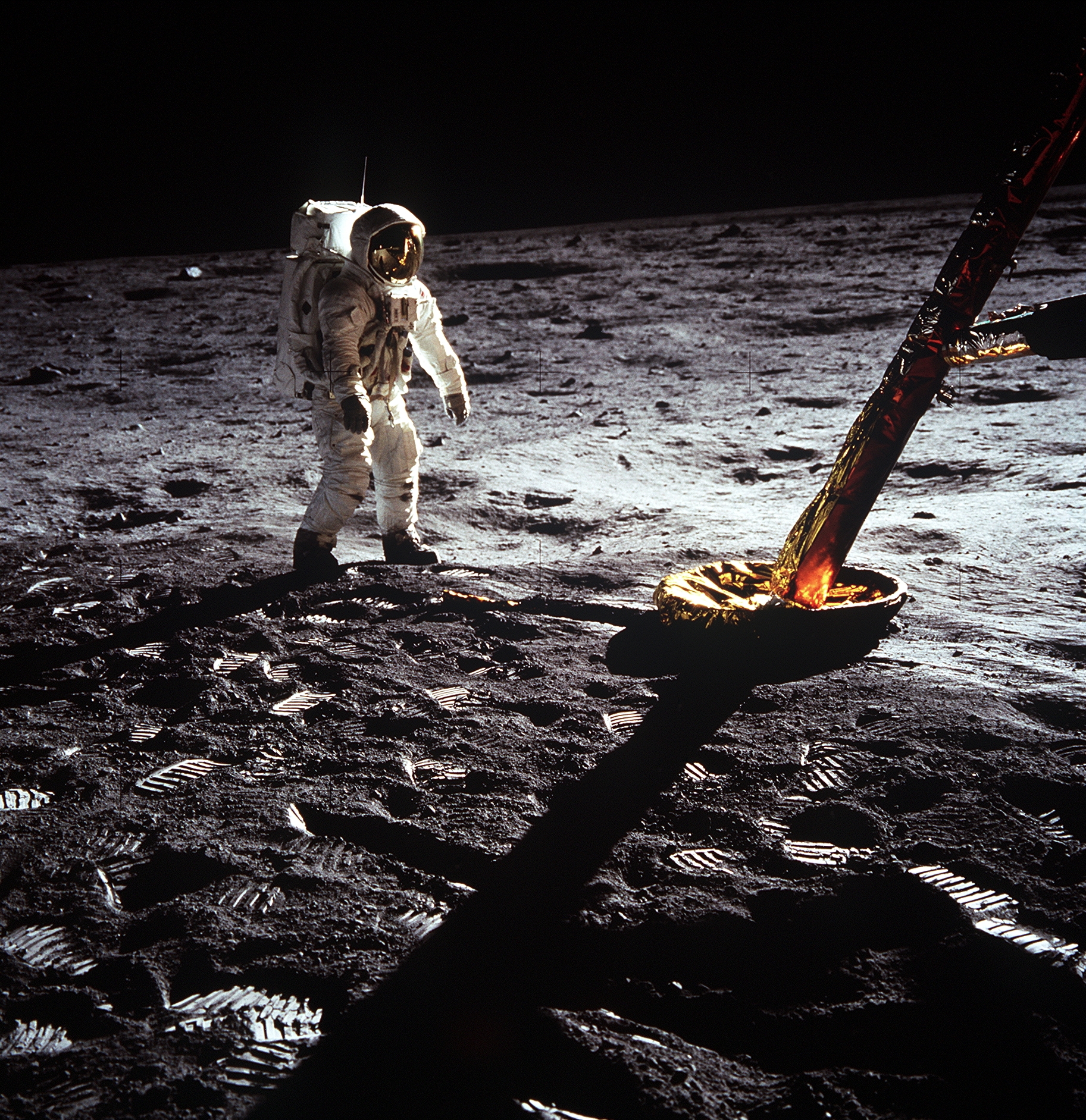 15 ONE SMALL SNIFF FOR MANKIND
Still covered in moon dust when they got back into their lunar module, Armstrong and Aldrin would agree on how the mysterious stuff smelled.
Somewhere between gunpowder and wet ashes in a fireplace – that, they said, was how the moon smelled when you got up close.
16 IN COLUMBIA WE TRUST
Michael Collins, circling the moon every two hours on Columbia as his colleagues did their stuff, had total trust in his craft.
When one of its cooling circuits got colder than it was supposed to, in fact, he was so confident that he simply ignored it.
And sure enough, it gradually fixed itself – Collins had piloted it almost a quarter of a million miles, never had an issue with it, and was incredibly calm.
17 SNAP HAPPY
Michael Collins' favourite photo from the mission was the one he took of the Eagle lunar module coming back to the Columbia, the moon mission complete, Aldrin and Armstrong inside.
Also in the shot was our own planet Earth, so he was literally the only human in the universe not in the photograph.
An ex-pilot, Collins had always loved solitude, but he had never been as alone as he was then.
18 WATCH WHAT YOU SAY ABOUT IT
Almost all Apollo astronauts would spend time after missions going around the world, telling fascinated people everywhere about what they had seen up there.
Treated like rock stars, perhaps even gods, by many ordinary people who would give anything to visit the moon, it was a lovely experience for the astronauts and their hosts.
You had, however, to study where you were going and who you might be talking to and, crucially, what they believed about the moon.
Stu Roosa, a man who played a big part in the Apollo missions, as an engineer and NASA astronaut, visited a school in Nepal in 1975 with his wife, Joan.
The locals told her she was "married to a god" and Joan laughed it off. But they were serious and speaking literally.
When Stu was asked what he had seen there, he modestly said there was nothing, not even wind. Asked who he had seen, the baffled Roose shrugged and said nobody, there is nobody up there.
What he didn't know was that in Nepal many people believe their ancestors' spirits live on the moon.
19 A MODEST ACCOMPLISHMENT
Some reckon they chose Neil Armstrong to be the first man on the moon because he was a no-nonsense, modest man who would approach the job without letting it all go to his head.
But he still managed to surprise those who knew him and strangers by his attitude after it was over.
He avoided public appearances whenever he could, focused on other new challenges, and always insisted that being the first to do it was nothing special.
The Apollo missions, he said, were team efforts and everyone – not just those who walked on the moon – were equally special.
He also chose to live in remote areas, saying those who lived in the busy places had the problems, not those who lived quietly, away from the public eye.
20 SAY WHAT YOU MEAN
Neil Armstrong would later claim that he had meant to say "one small step for a man" although the "a" is not on the famous recording.
Asked a couple of years later if he had forgotten to say it with "a" included, he simply replied, "We'll never know."
So we will never know!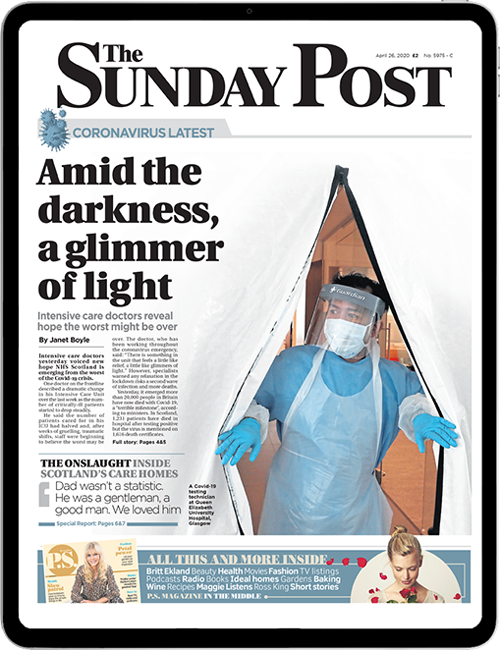 Enjoy the convenience of having The Sunday Post delivered as a digital ePaper straight to your smartphone, tablet or computer.
Subscribe for only £5.49 a month and enjoy all the benefits of the printed paper as a digital replica.
Subscribe