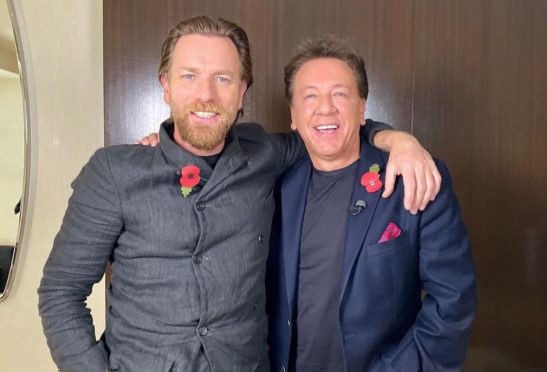 You'd think there would be only one choice to play Obi Wan Kenobi in a big-budget TV series about the Star Wars character.
Ewan McGregor came out of the prequel movies looking good but you could never imagine that for the last four years he's had to keep a big secret.
Last month it was confirmed he'd be picking up a lightsaber once more for Disney's new streaming service.
But Ewan had to deny involvement in the project for so long he began to worry it looked like he was angling for the role.
"Playing Obi Wan Kenobi again. Thank goodness, it's been a long time coming," Ewan told me. "But they're so secretive. I've had to go, 'Oh, I don't know' when I'm asked.
"It started to feel as if I was touting for the part. Like I was saying, 'remember me, I'm over here!'"
There's no one else you can imagine playing Obi Wan now, which is an odd thing to say considering the legendary Sir Alec Guinness made the role by appearing in the first Star Wars movie back in 1977.
Getting a chance to walk in Sir Alec's footsteps once more appealed to Ewan, he told me.
"What was most satisfying for me in playing Obi Wan was getting to do him as the young Alec Guinness," he said. "I got to study one of the most amazing actors of all time, and try to imagine how he would play the part when he was my age.
"When I started I was in my 20s. Of course, now I've got closer to his age. I mean, not too close but getting there. So it'll be nice to go back again."
Ewan is currently starring in Doctor Sleep, a sequel to The Shining. He plays a grown-up version of Danny, the boy who was targeted by Jack Nicholson's axe. In terms of horror, Ewan's not the greatest fan — and neither is his daughter!
"My daughter watched Doctor Sleep and she held my arm in front of her face," he explained.
"She was so scared she did that for the full movie, she watched it from behind my arm.
"I'm not a huge fan of horror films either, like splatter films. I've never liked anything like that. But this is really different. I don't think of The Shining as being a horror movie per se, really. It's more psychological, isn't it?"
Ewan gave up drinking more than a decade ago, and his character Danny has problems with booze.
"When you're acting it's very much about your imagination and your experience," he told me.
"In my case it's true — that the character Danny is an alcoholic and I certainly had my problems with booze back in the day and so I can't help but filter it through that. I was aware of how familiar it all felt, even though it was a long time ago."
Ewan is brilliant in the movie, I even had to start the interview by saying I hated scary movies but I loved this one.
Then we both confessed to each other that we hid behind the sofa when the Dr Who theme tune came on!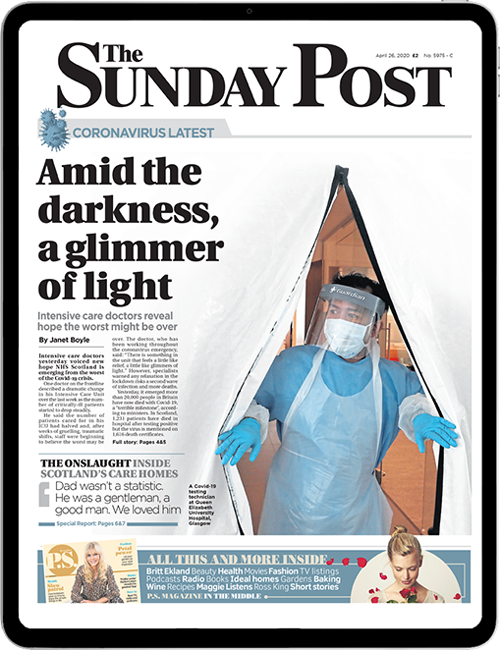 Enjoy the convenience of having The Sunday Post delivered as a digital ePaper straight to your smartphone, tablet or computer.
Subscribe for only £5.49 a month and enjoy all the benefits of the printed paper as a digital replica.
Subscribe