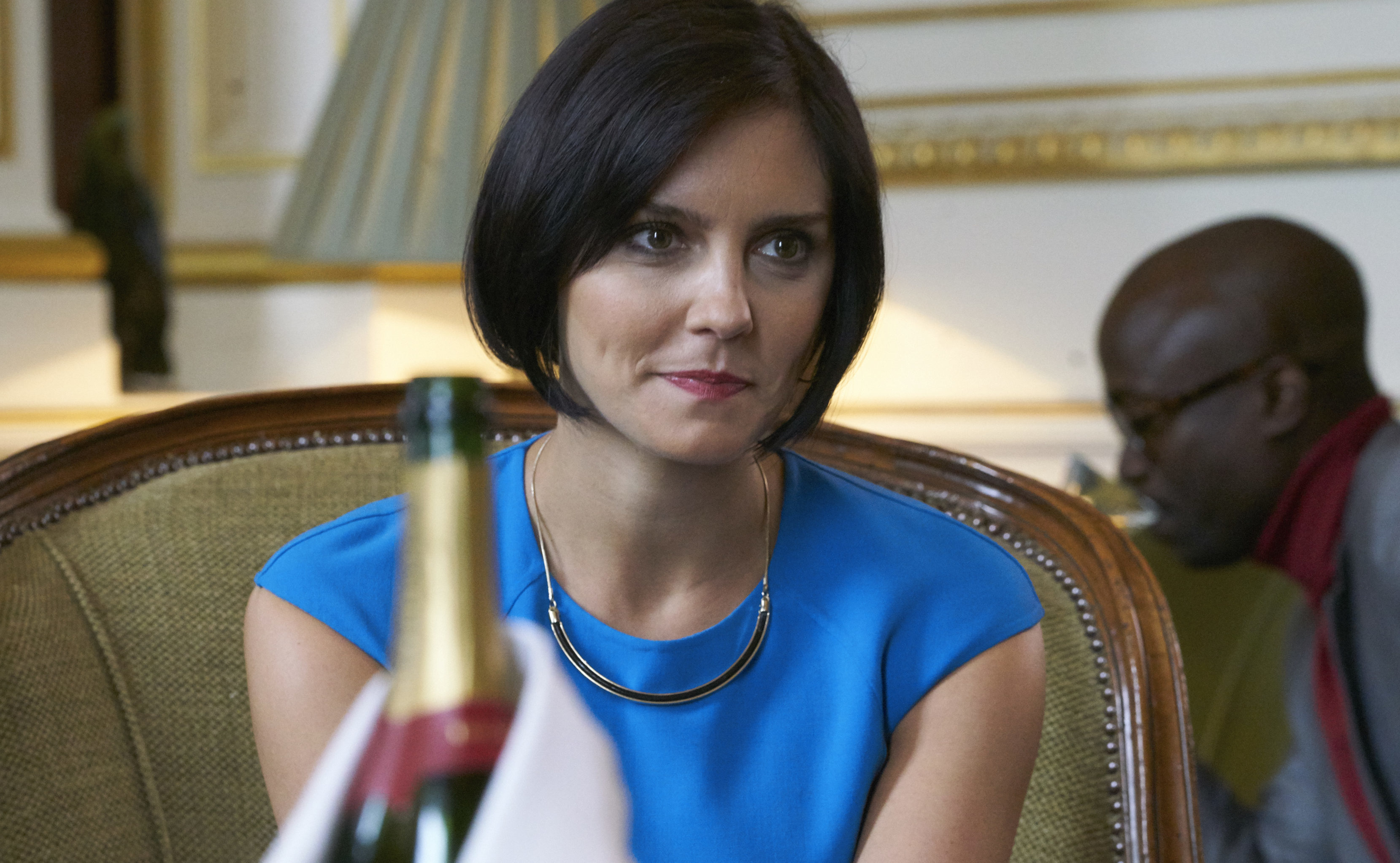 THE SPLIT, BBC1's big new legal drama, is all about marriage splits and the turbulent end of relationships.
But Annabel Scholey, who plays a divorce lawyer, has told how getting hitched helped her find peace and contentment.
Annabel, 34, wed fellow actor Ciaran McMenamin last May and the couple have moved from the pressure cooker world of London to Hastings on the south coast.
And getting on the train to the seaside and putting acting angst behind her has been a joy.
"It think it's vital to separate work and home life and I wish I'd realised that sooner," Yorkshire-born Annabel told iN10.
"Ciaran has always had a brilliant work/life divide.
"He's very passionate about his work but he's never taken it too seriously.
"That's really good for me because I'm very focused and ambitious.
"I beat myself up a lot during my 20s. I'm a very impatient person and I didn't understand that's it's OK to just get better and see what happens.
"Now I'm in my 30s I'm really happy to be at home, but when you come out of drama school it's cut-throat.
"There were hardly any jobs, particularly for girls, back then.
"I didn't have a partner, a house or anything else to focus on other than that.
"Looking back, I don't think it was the healthiest way to live, thinking that was the be all and end all.
"It took me until I was probably 30 to realise that you can have even more work if you just chill."
Now Annabel is much more aware of those who have a happy family life as well as a career.
And she says that starting her own family is something that's on her mind.
"Some of my close friends have already had babies and I'd love to be a mother," confides Annabel.
"I'd feel it would be such a shame not to experience that. It is tricky.
"It plays on your mind, 'Can I get pregnant?' 'How would I make it work?'
"But friends in the industry have said that, when the time is right, to just have a go and see what happens.
"I'm not going to worry about never working again.
"It's 2018, and women should be able to do both – and I intend to."
And with what she sees as a fresh emphasis within the industry, Annabel is confident that there are a growing number of substantive roles for actresses these days.
Call The Midwife and the recent Girlfriends are just two shows with a very strong female focus.
"Even before Time's Up and #MeToo there was a definite shift," Annabel says.
"I graduated when I was 21 and I remember thinking I probably had my 20s to make a go of this and then there would be no parts.
"In 2005 that was probably true, but now that's really not the case. I've worked more since I was 30 and even the parts I didn't get were much more interesting.
"We've been empowered and it's an amazing time to be an actress."
As an indication of the opportunities, Annabel went straight from filming Sky Atlantic's epic 1st Century-set drama Britannia alongside David Morrissey and Zoe Wanamaker to The Split.
She plays Nina, younger sister of Nicola Walker's Hannah, another of the divorce lawyers in the firm.
The drama is all about the case histories and the personal lives of the family and Annabel says she learned that such is the real-life specialism, London is seen as the divorce capital of the world. And she admits the personal and professional contrast was stark.
"Ciaran and I went on honeymoon to Sicily and the week I got back I auditioned for this and got it," adds Annabel.
"Thank God I didn't actually know I was going to be doing a series about divorce while I got married.
"That would have been a bit weird.
"In the past I've been at the altar, in the church, on the set of a production and the day before I've been in a horrible break-up.
"You think, 'Oh, this is too ironic.'"
The Split, BBC1, Tuesday, 9pm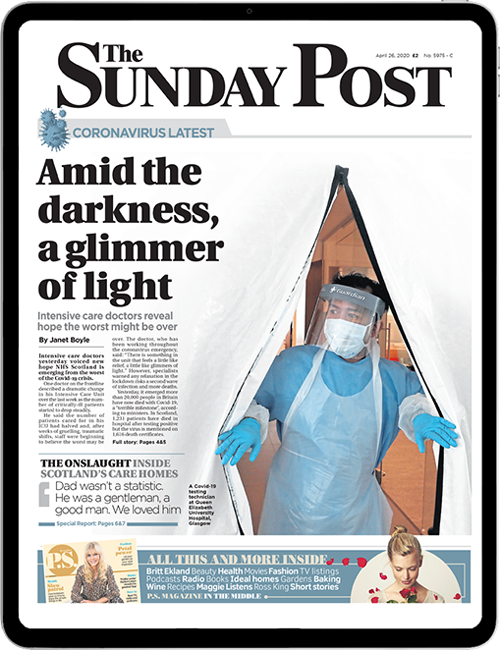 Enjoy the convenience of having The Sunday Post delivered as a digital ePaper straight to your smartphone, tablet or computer.
Subscribe for only £5.49 a month and enjoy all the benefits of the printed paper as a digital replica.
Subscribe