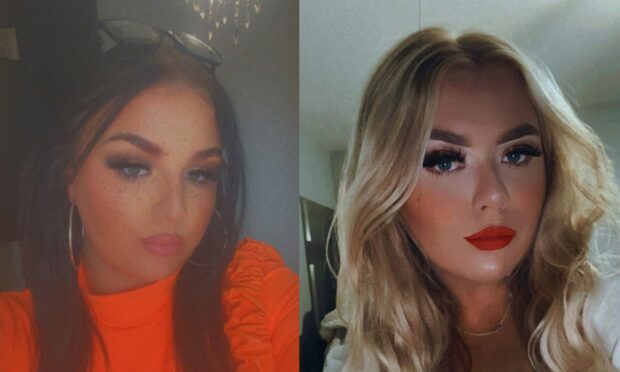 Two women who were sexually assaulted by a man dubbed one of Scotland's most dangerous paedophiles have joined forces to campaign against his early release – and have waived their anonymity to call for improved rights for victims.
Predator Andrew Fraser, now aged 70, abused 12 young girls over a 25-year period in his hometown of Annan, Dumfries and Galloway.
He has served just six years of a 10-year sentence handed down in 2017 but is believed to have recently applied for parole.
It comes a month after former teacher William Wright was released on parole after serving just eight months of a four-year sentence for abusing female students.
Erin Blair, 21, and Teegan Renwick, 23, have come forward publicly to call for Fraser's release to be blocked.
Erin said: "I found out about it from a friend of ours. She was actually the only one that was told about him applying for parole.
"The Victim Notifications Team actually contacted her. Nobody else was contacted, even though we had joined up to get notifications.
"When I phoned up, I asked why I hadn't been told. They said that they hadn't received any letters from me trying to join.
"But they also told us that you have to be eligible, and some of us aren't because he didn't plead guilty to those charges."
'We had the right to be told'
Teegan believes all 12 victims should have been informed about Fraser's bid for parole.
She said: "All of us should have been told. We have the right to be told.
"All of us should be told about whether he's been released, on parole, or of his death or escape, or anything like that."
Erin added: "Our friend was told she had to have her comments in for the parole hearing by August 9, so I presume it's going to be soon."
Fraser was well known in Annan and began abusing most of his victims when he was babysitting them. Erin was seven when the abuse began and Teegan, five.
During the investigation police seized a computer and other equipment and discs which included recordings of the sexual abuse of a number of Fraser's victims.
They found more than 110,000 indecent still images of children and more than 1,000 pieces of footage.
Teegan was 16 when she was first approached by police about what Fraser had done.
She said: "I was standing at the bus stop with two of my friends and then a social worker drove up and told me I had to answer some questions.
"They didn't tell me anything about it, about what was going on.
"I never told them anything I was worried of. I stuck up for him through the whole statement.
"Then they told me, we looked at his computer and we know what's happened to you."
'No mum should have to tell their daughter'
Erin said it was heartbreaking her mum had to tell her at age 14 she had been sexually assaulted as a child.
She said: "No mum should have to tell their daughter that.
"Because I was underage at the time, they couldn't tell me, so my mum had to tell me I had been sexually assaulted and that there was videos and photos of me.
"It's something that you don't really process as a 14-year-old. I don't ever really remember having a set feeling about it."
Detective Inspector Robin Ferguson, of the Public Protection Unit, said the case was "the largest sexual offences investigation encountered in Dumfries and Galloway, possibly even Scotland" at the time of Fraser's arrest.
Fraser had initially faced 55 charges but admitted 17 of them against 12 girls between 1991 and 2015.
Teegan said: "The system isn't built for victims anymore.
"It hurts me that us girls have actually had to open up and have had to resort to social media and tell our story, trying to get people to listen to us. We shouldn't have to.
"I'm trying to do it for not only us, but for future generations, because it can't keep going on like this."
Scottish Labour Justice spokeswoman Pauline McNeill said: "It has long been clear that there needs to be better communication with victims with regards to the sentencing and management of violent offenders.
"The justice system should not be causing further harm and trauma to those women and girls who have experienced sexual abuse at the hands of violent men.
"There have been numerous reviews on how to improve the victim support system, with the latest concluding three months ago.
"It is now time for the SNP to go beyond warm words and finally deliver the reforms victims need and deserve."
Both the Scottish Prison Service and the Parole Board for Scotland said they do not comment on individual cases.
Victim Support Scotland said: "Navigating an often complicated and intimidating criminal justice system can be traumatising and upsetting for many victims.
"Key trigger points include when offenders are eligible for parole, and victims rightly believe they will receive information and updates in relation to their case.
"VSS notes that a recent independent review made significant and wide-reaching recommendations to improve the scheme and we await the Scottish Government's response to this."
The Scottish Government said it is currently considering the recommendations of that independent review.
It said: "Victims of crime are at the heart of our work to create a trauma-informed, person-centred justice system and providing more support is vital to improve the criminal justice system.
"We have already brought forward significant reform to the Victim Notification Scheme since its creation in 2003, including changes to the sentencing criteria so that more victims are eligible to register."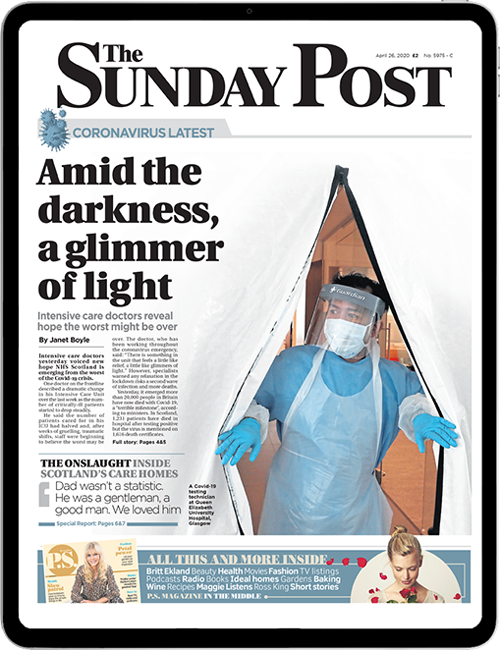 Enjoy the convenience of having The Sunday Post delivered as a digital ePaper straight to your smartphone, tablet or computer.
Subscribe for only £5.49 a month and enjoy all the benefits of the printed paper as a digital replica.
Subscribe