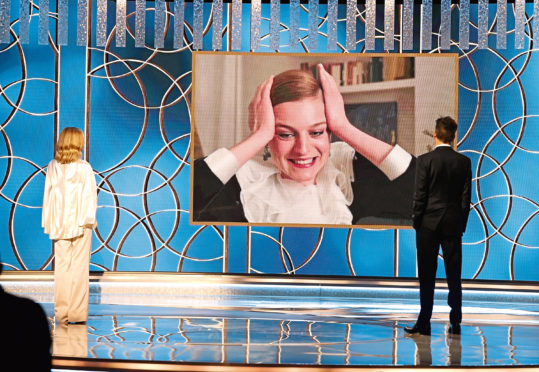 Well, they did say the ceremony was going to be different this year.
Little did we know it was going to change from slick to cringeworthy!
The Golden Globes were held last week and of course things had to be different. The ceremony was held virtually; sadly virtual reality bites!
Unfortunately, the night, despite the best efforts of hosts Tina Fey and Amy Poehler, was a bit of a shambles.
Normally I'd be on the red carpet for something like this but was instead stuck at home in front of a laptop. Since no one can see below the waist, it meant I didn't have to press my trousers. Luckily I remembered to wear joggers…this time!
Seriously though, the Golden Globes last Sunday night was probably the worst I can remember.
The Academy Awards must have watched it and thought, "How the heck to we do The Oscars next month? Hopefully it's better than the Globes".
Daniel Kaluuya won Best Actor in a Supporting Role for Judas and Black Messiah yet, when presenter Laura Dern announced him as the winner, Daniel's internet connection froze.
Then Catherine O'Hara won Best Actress for her role on Schitt's Creek, but her husband intervened by trying to play audience applause sounds on his mobile phone.
It was a good idea but it sounded like a Boeing 747 was taking off outside Catherine's house!
Brit Josh O'Connor won for Best Actor in a TV Drama for his role as Prince Charles in The Crown and he highlighted the mental health struggle facing people during the pandemic.
It was a noble sentiment but someone on the Golden Globes production team obviously thought he was going on too long, so music started playing. A wee bit crass.
Tina and Amy were funny as ever, of course. Tina praised the emergency workers who were invited to the ceremony – socially distanced, of course – in lieu of celebs.
"We are so grateful for the work that you do," said Fey, "and that you are here so that the celebrities can stay safely at home."
And there were other good points throughout the night, too. Congratulations to Rosamund Pike for her win for Best Actress in I Don't Care, available on Amazon Prime.
At this time of year the movies tend to be very heavy and worthy with studios and actors all out for awards.
Rosamund's movie is terrific. You're never sure which way it's going and will keep you guessing til the end. Well worth a watch!
I'm not just recommending this as Rosamund was my neighbour at one point out here.
Sadly, she never popped over to borrow a cup of sugar. Of course she didn't.
In fact, who has ever borrowed a cup of sugar from anyone?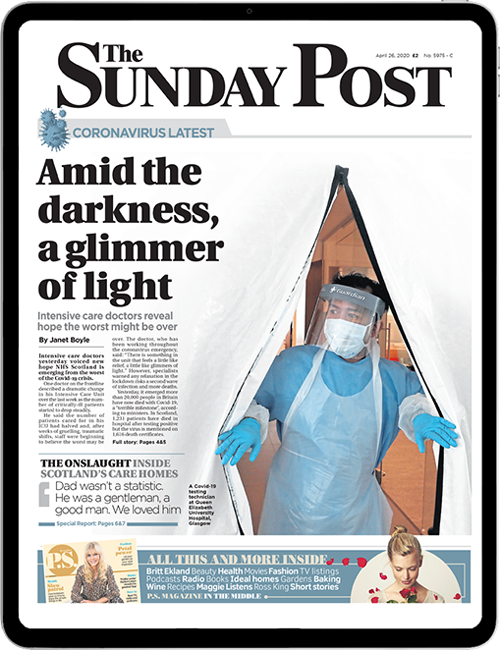 Enjoy the convenience of having The Sunday Post delivered as a digital ePaper straight to your smartphone, tablet or computer.
Subscribe for only £5.49 a month and enjoy all the benefits of the printed paper as a digital replica.
Subscribe