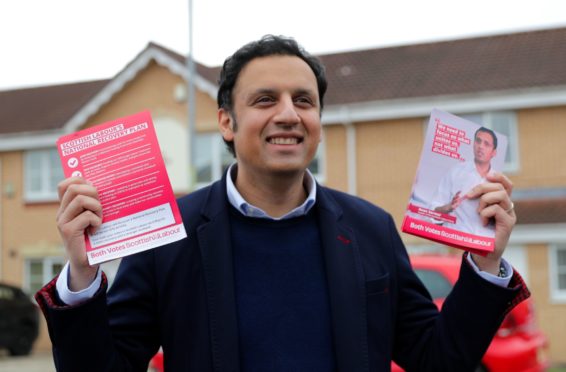 Anas Sarwar is the leader of Scottish Labour
Friday should have been a solemn moment in Scottish politics.
Just hours before Alex Salmond and his ego tried to derail the election campaign, it emerged that child poverty in Scotland had risen for the third year in a row.
It should have been a moment where we talked about what matters most – about the lives and livelihoods of people at risk in this pandemic.
It should have been a moment to reflect on how we bring Scotland together and focus on renewing the country in the wake of a pandemic which has stretched our NHS and left tens of thousands of patients anxiously awaiting diagnoses and operations.
We should have left behind the old arguments and division and focused on what Scotland needs – a national recovery with schools, hospitals and jobs at its heart.
Instead what we got was a pathetic attempt at score-settling. The people of Scotland deserve so much better than this psychodrama between Alex Salmond and Nicola Sturgeon.
The risk now is that the SNP, already too distracted by its mission for independence, is going to be even more distracted by the splits in its movement. Throw into the mix the increasingly irrelevant and game-playing Tory Party, which only knows what it opposes and has no idea what it stands for, and we have a recipe for a campaign that forgets what really matters to the public.
This election campaign is not a game for people to settle old scores – it must be about the people of Scotland, with the recovery front and centre. It can't be about politicians' interests; it has to be about the national interest.
Let's leave the old arguments behind us. A focus on old divisions between politicians isn't going to fix the growing waiting list for cancer diagnosis tests.
Or replace the missed hours of schooling which has affected every child. Or protect the hundreds of thousands of jobs at risk when the furlough scheme comes to an end.
This election must be about the challenges we face as we emerge from the pandemic. Scotland deserves better government and better opposition.
That's why I will remain focused on a National Recovery Plan for Scotland.
Scotland deserves better than division and distraction. We must focus on what unites us a nation.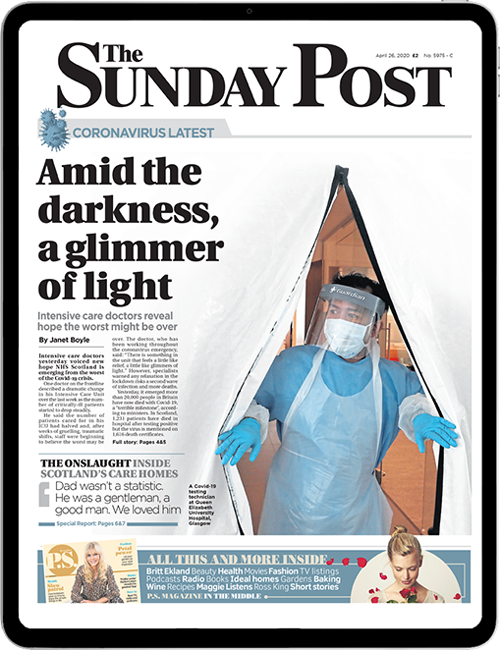 Enjoy the convenience of having The Sunday Post delivered as a digital ePaper straight to your smartphone, tablet or computer.
Subscribe for only £5.49 a month and enjoy all the benefits of the printed paper as a digital replica.
Subscribe