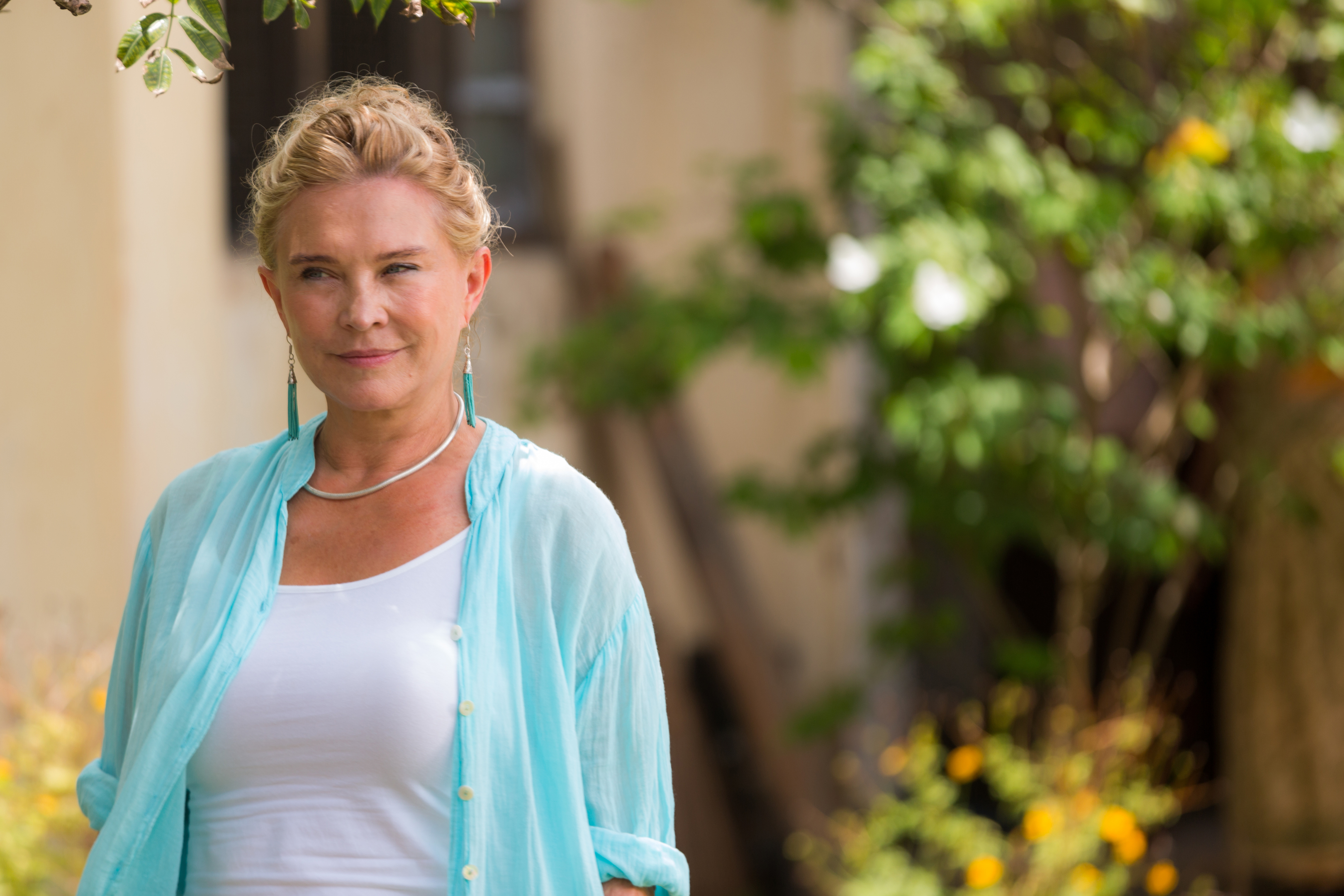 AMANDA REDMAN has told how filming The Good Karma Hospital helped her get over the death of her mum.
The medical drama was shot in Sri Lanka, bizarrely where Amanda first got news of her mum Joan's ill health.
And she says going back brought a comfort and solace on the second anniversary of Joan's passing.
"I was on holiday out there in 2014 when I got the call saying my mum was gravely ill and had been taken to hospital," Amanda told iN10.
"In fact, she died from that illness on October 20 that year.
"By the craziest of coincidences, we were filming Good Karma in exactly the same place.
"It was a bit like a cyclical thing and I just felt that coming back again might bring a bit of closure.
"When I had days off from filming I did have time to reflect, but those times could be quite lonely.
"My family weren't there, I missed my husband and my daughter. But I felt closer to my mother when I was there, which was very strange.
"On the anniversary last October I just sat on my balcony and chatted to her.
"I had been dreading it but I felt OK about it.
"It was easier being there and it being the second anniversary. I suppose time is a healer."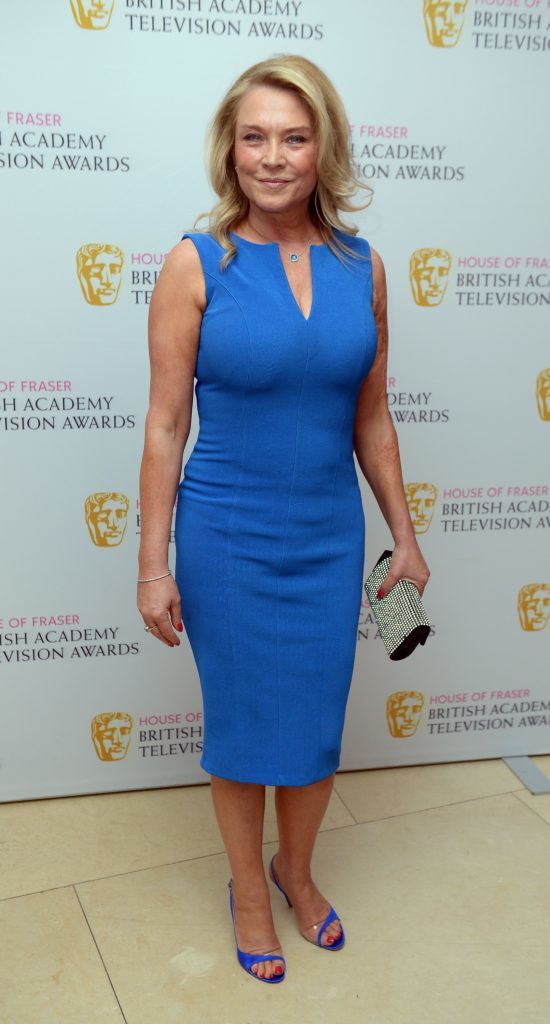 ITV's medical drama has been a very welcome winter warmer, with more than five million tuning in on Sunday evenings.
Although shot in Sri Lanka, it's set in India which is somewhere Amanda feels more than at home, as it's where Joan was born.
And she says waking up over there was a delight.
"I'm always getting up at four or five in the morning for filming – but it's usually west London in chilly November," she laughs.
"It was quite beautiful to get up over there where the dawns were so, so special.
"I'm very comfortable with the culture and we've travelled all over India and Sri Lanka.
"It's a stunning part of the world."
Amanda plays tough, seen-it-all doctor Lydia Fonseca who keeps the hospital running as much through her sheer strength of personality as much as anything else.
It's just the latest in a lengthy list of commanding yet varied characters Amanda, 59, has portrayed, from Detective Superintendent Sandra Pullman in New Tricks to Alison Braithwaite in At Home With The Braithwaites.
But she has a surprising revelation, considering how we all see her on screen.
"Although I play very strong women, I'm as soft as butter," she says.
"I'll cry at the drop of a hat. Books, music, anything. I can be watching an ad on the telly and be in tears. Honestly, I'm very soft."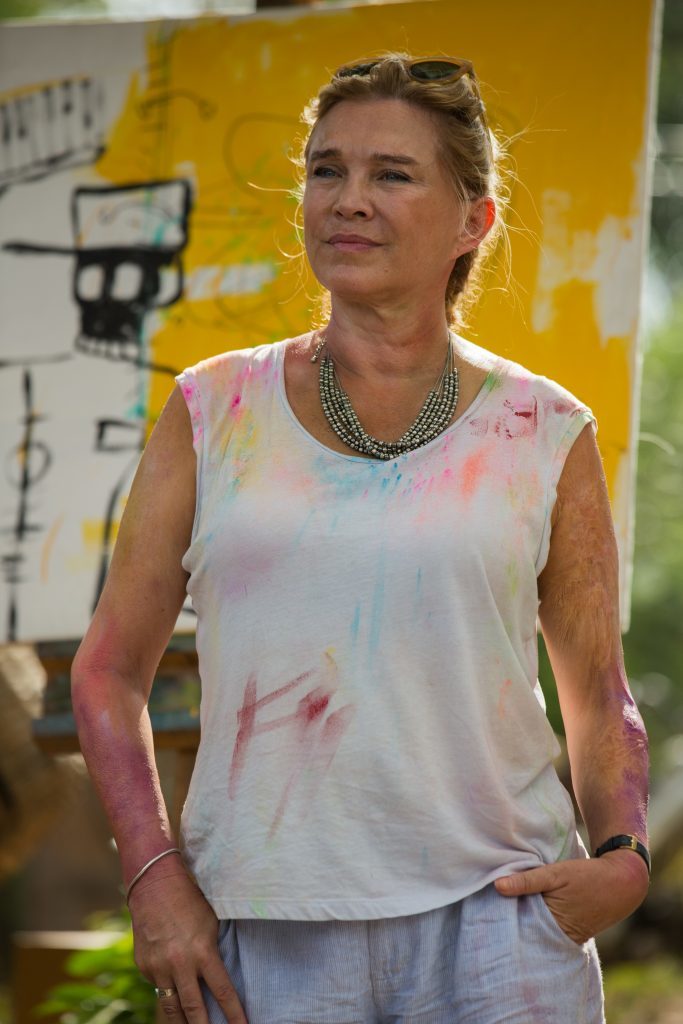 Viewers would hardly know it from the way Amanda's doc Lydia tackles medical procedures in the drama, which also stars Neil Morrissey and Downton Abbey favourite Phyllis Logan.
"Oh, I loved getting stuck in," she says with a hearty laugh. "It was brilliant getting my hands into all those cavities!
"We had the most amazing prosthetics. I had to do a splenectomy, getting into the chest and move around the liver and heart and everything.
"It was great fun."
Amanda, of course, had more than her fair share of real-life hospital involvement.
She reckons she almost lived in one as a child after pulling a boiling hot pan of soup over herself on a Boxing Day visit to her gran's when she was just 15 months old.
It left her badly scarred for life, most visibly on her left arm.
Amanda, who said her mum was haunted by the terrible cries right up until her death, has never tried to hide it.
And in the crop tops of steamy India in the series, it's often on show.
While there's a cast full of some of TV's most established names and faces, the youthful central character is Amrita Acharia, who is new doc on the block Ruby Walker.
Part of the series' enjoyment is seeing the youngster learning the ways of the world from the much more experienced older doc.
And Amanda admits the on-screen role was mirrored behind the cameras, too, with relative newcomer Amrita, 29, who was starring in her first primetime network drama.
"I love seeing younger cast members on the way up," admits Amanda.
"That's the future of my industry and I think it's really important to help as much as you possibly can.
"It's a tough old job and it's great to see young people doing well."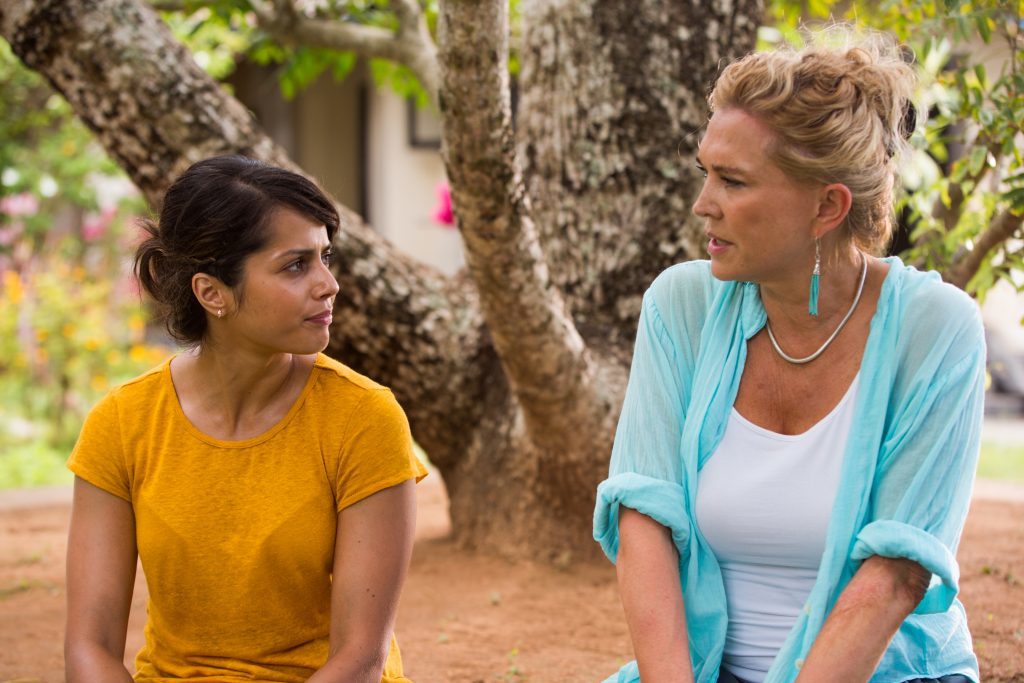 What must have made the bonding and mentoring easier is that Amrita is the same age as Amanda's daughter Emily, from her first marriage to actor Robert Glenister.
Emily followed in Amanda and Robert's parental footsteps by trying her hand at acting. She even appeared alongside her mum in New Tricks, but subsequently decided that it wasn't the business for her.
"It was so brave of her," confides Amanda, who's now married to designer Damian Schnabel.
"She was doing really well as an actress, so it seemed a very odd time for her to make that decision.
"She wasn't out of work and was actually with the National Theatre.
"But she said, in a very grown-up way, 'Mum, I just don't love it as much as you do. And if I feel like that when I'm at the National then it isn't going to get any better.'
"Now she's in publishing, which she loves and, as any mum, you just want them to be happy."
New Tricks was, of course, the long running hit that cemented Amanda's position as one of the UK's best-loved actresses.
And she says the camaraderie between the actors that played the team of retired coppers – Dennis Waterman, Alun Armstrong and James Bolam – was the heart of the show.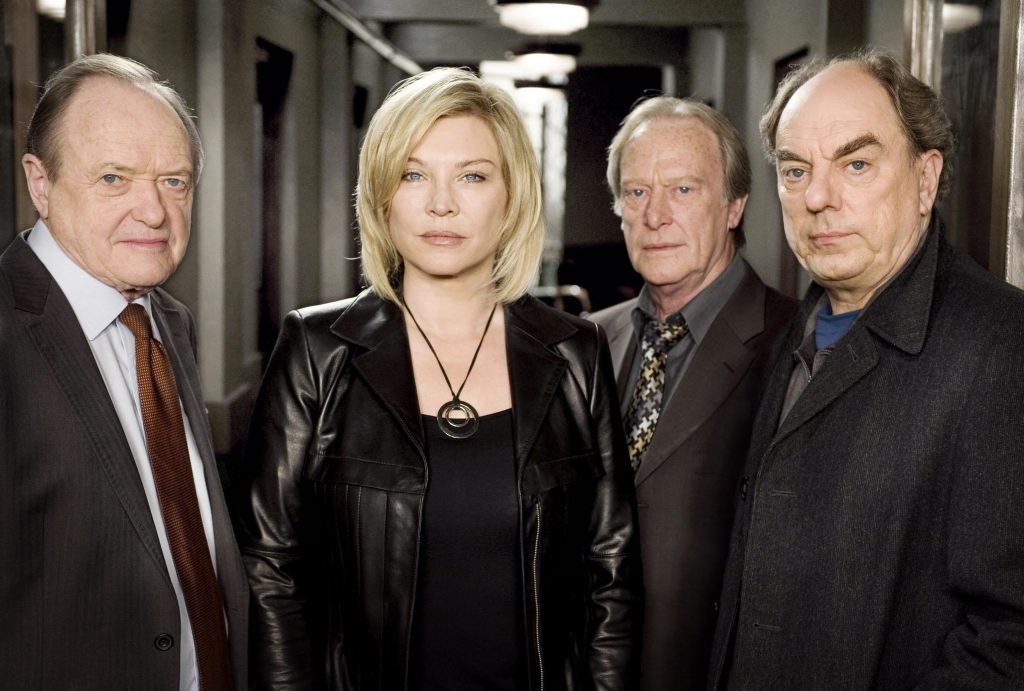 "For a few years before I stepped away we all wanted to," she confesses.
"We were persuaded to stay and I suppose the reason we did was that we all got on so well and we liked working together very much.
"It was a joy going to work every day, so we were quite easily persuaded.
"But that way you can get too comfortable and you shouldn't, not if you want to keep fresh.
"And being excited about it is how you keep the audience excited.
"Even though we'd had a blast it was the right thing to stop. We're still friends and socialise, so it's not as if we don't see one another."
Whether Good Karma ends up being the sort of perennial favourite like New Tricks remains to be seen, with word still pending on a new series.
"I'm used to waits like this now," adds Amanda.
"It's part and parcel of the job. I know younger members of the cast are very nervous but I'm quite sanguine about it.
"What will be, will be, but the reaction we've had so far from viewers has been lovely."
Good Karma Hospital, ITV, tonight, 9pm.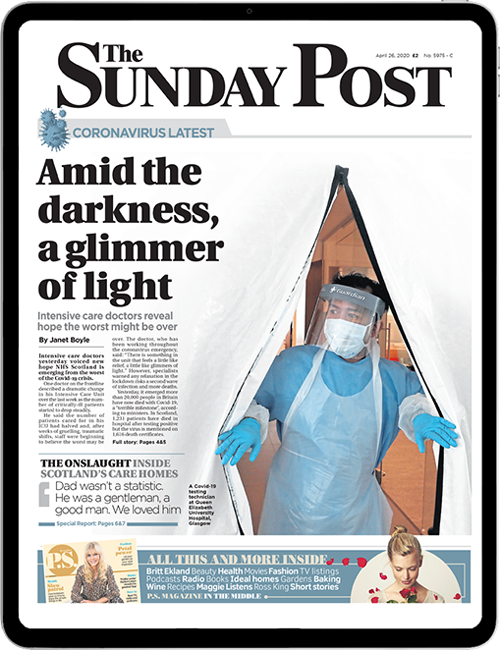 Enjoy the convenience of having The Sunday Post delivered as a digital ePaper straight to your smartphone, tablet or computer.
Subscribe for only £5.49 a month and enjoy all the benefits of the printed paper as a digital replica.
Subscribe