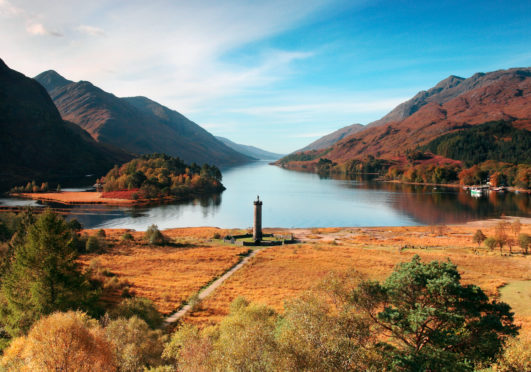 Planning to book a holiday in Scotland for this summer?
Here's what you need to know as travelling becomes a possibility with the latest lockdown easings.
---
Summer loving
It looks like summer holidays in Scotland are back on the cards. Relaxing of lockdown restrictions means you can now book into self-catering accommodation which doesn't rely on shared facilities, whether that is a caravan, lodge or cottage, or visit a holiday home.
The travel distance of five miles has also been relaxed, meaning we can venture further afield for day trips and longer breaks.
Further changes could be afoot if a review of whether it is safe enough to move to phase three of restriction easing due to take place this week is successful.
Have books, will travel
From July 15, all types of holiday accommodation, including campsites, hotels and B&Bs should be able to open their doors again, so bring some reading material and you're all set to relax. That is provided this week's lockdown easing review goes well and safety measures are in place. It should be expected, though, that many hotels may open with limited services and facilities.
And not all will open straight away, as they will need to implement social distancing measures in accordance with government advice. Shared facilities and communal areas will be most affected as they are possible hotspots for contamination. They will either be closed to visitors or require deep cleaning often.
Kettles in rooms, mini-bars and complimentary toiletries may all be a thing of the past as hotels adapt to the new requirements. Self-service buffets and shared utensils are also likely to be scrapped in a bid to stop cross-contamination and limit contact between visitors. Instead many hotels will shift to disposable cutlery.
Swipe right
Like many shops are doing already, hotels are expected to go cashless and install plastic screens at check-in areas to protect their staff and minimise contact.
Visitors will also be asked to check-in online where possible to further minimise direct contact, and will be encouraged to wear face masks and coverings when in communal spaces. From mid-July, you should be able to visit museums, galleries, cinemas, monuments and libraries with new measures in place, and with zoos, playparks and animal parks already given the green light to open, there will be plenty to do if you do decide to go away.
Plan before you go
Always book ahead. Many businesses will have new booking systems put in place to manage limitations on capacity to comply with physical distancing requirements – this will avoid both a wasted trip if you are unable to be admitted and pressure on transport systems. And go prepared. For example, you may wish to take your own food and drink on trips as it may not be possible to purchase these items on site. If in doubt check with businesses in advance on what services are open.
Bubble wrapped
Stay in your own household group when you are away, observing physical distancing guidelines at all times, and do not let children wander off and mix with others.