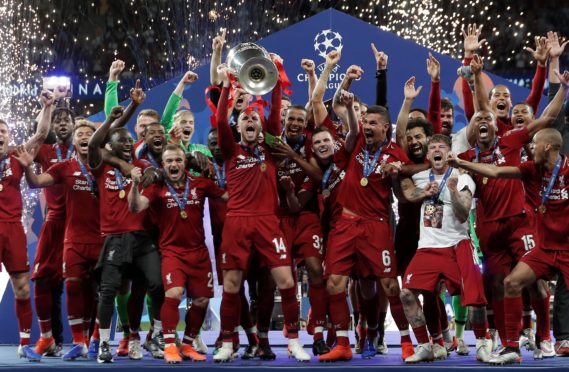 The Champions League has been a great competition over the years.
It still is.
But it can't stand much more tinkering.
That's why I'm dead against plans by Europe's top clubs to transform the tournament into a 32-team league.
Let's not beat about the bush here. This is not a proposal with football at its heart.
It's about one thing and one thing alone – cash.
Specifically, it's about the biggest teams in Italy, France, Spain and Germany trying to guarantee themselves more of it.
They've watched English clubs roar ahead in the race for riches, thanks to the Premier League's billion-pound global TV deal.
The big foreign outfits want to catch up. I understand that.
The problem they've got is the telly companies aren't interested in their leagues.
They are interested in the Champions League, however, and that's why the big boys of Serie A, etc are throwing their weight around again.
They want to turn what should be Europe's premier knock-out cup tournament into a European super league.
But they want to do it through the back door, because they know there's no appetite for such a thing among fans.
To the English teams' credit, all 20 Premier League members are united against such a radical shake-up.
It doesn't take much in the way of brains to figure out why. After all, the idea the European Clubs' Association (ECA) are putting forward is absolutely rotten.
That 32-team league they're talking about? It would work by drawing each club in it against 10 opponents and totalling up the points.
From there, the top eight would progress straight to the knockout stages, while the next 16 would face a two-legged play-off to get there.
So far, so stupid. But that's not the end of it.
It turns out the proposers of this ridiculous system want the top eight teams from the initial league stage to each be guaranteed their place in the following season's tournament, regardless of whether they make it past the last 16.
As if things weren't daft enough in the first place.
You could have a team getting knocked out in the first round, and still being guaranteed a place the following year, even if they don't qualify through their own league!
And that's where the whole point of the exercise is buried.
This whole thing is about self-interest and money, first and foremost. We've already established that.
But once that self-interest has been met, it becomes about self-preservation, too.
The likes of Real Madrid and Juventus want the Champions League – and what it would morph into if their proposal gets the green light – to be a closed shop.
As far as they're concerned, we should just forget about clubs that win titles in the smaller nations.
Forget about Celtic and Scotland, forget about Ajax and Holland.
Forget about the likes of Djurgardens in Sweden, Molde in Norway, Genk in Belgium, Benfica in Portugal, PAOK in Greece . . .
The biggest clubs in Italy, France and Spain want the top tier of European club football to be all about them and nobody else.
That's a disgrace – and it's a viewpoint that should be treated as such.
As I said, I understand why Juventus and the like want more money.
But if they think they can make it by destroying top-level domestic football in Europe – not to mention its most prestigious cup tournament – they can forget it.