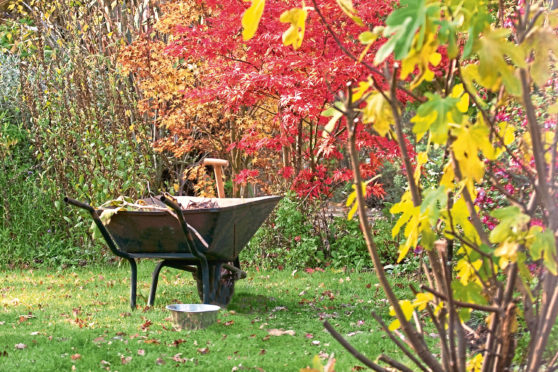 Embrace your autumnal garden, says our expert Agnes Stevenson, for amid the mushy leaves there are ethereal fogs, delicate spider webs and the spectacle of trees and shrubs erupting in colour
A spell of autumn sunshine has given me the chance to push ahead with planting. I've got several new areas waiting for plants and while one of them has turned into a temporary pond, causing me to rethink what I will grow there, the other is in the process of being transformed from bare earth to fertile ground.
This site may be sloping but, like everywhere else in the garden, the soil here is always damp. So I've turned to my favourite pallet of stream-side growers, confident that these will flourish even during dry spells. Increasingly, primulas, hostas, hydrangeas and acers, interspersed with persicarias and Japanese anemones, are making up the backbone of all my planting plans, but in this case I'm mixing these with box balls and hoping they survive.
Originally the box was meant for the other bare patch of earth, but seeing just how wet it gets now that it has been stripped of turf has convinced me otherwise. At the moment I could probably persuade pond weed and waterlilies to flourish here and both flag iris and rodgersia are on my list of suitable plants, but I would like the soil to dry out just a little bit before I get to work otherwise I'll be up to my knees in mud.
Of course when you start to concentrate on one area of the garden it's inevitable that you take your eye off somewhere else, and in this case it was the violas growing in little pots. I removed these from the patio table while the slabs were being cleaned and forgot to put them back. Then, a few days ago, I went to replace them and found that the voles had been at work, snipping off every flower at exactly the same height. They had ignored the pots of Cyclamen hederifolium growing alongside them, giving me a new plant for that other list that I carry around in my head, the one of things that the local wildlife won't touch.
Yet, regardless of what gets munched or swamped, working in the garden at this time of the year is a deeply sensual experience. There's the smell of damp earth and foliage that's been touched by frost and the spectacle of trees and shrubs as they take on their autumn tints. One day I opened the curtains to find that a thick fog had settled during the night, giving the garden an ethereal feel. Meanwhile, on clear nights, the light from the moon has been so bright that I could have weeded by it.
On some mornings we find that the cypress hedge has been transformed by spiders' webs and on others the leaves that have fallen from trees overnight have formed perfect, burnished rings around the trunks.
This beauty is fragile and ephemeral, so I'm determined to make the most of it even if that does mean that I have to spend my days covered in mud.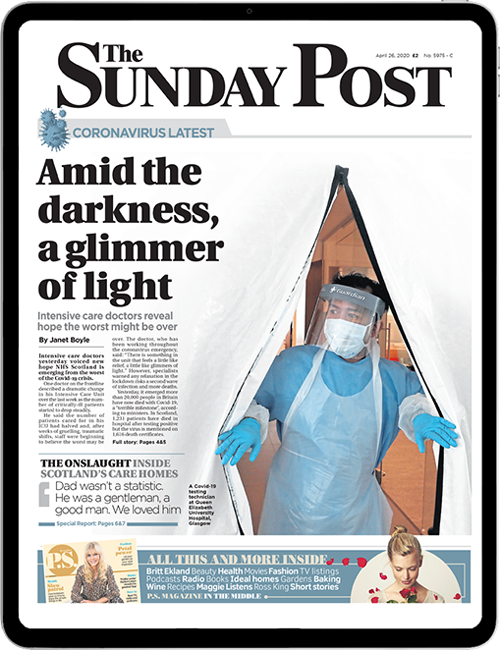 Enjoy the convenience of having The Sunday Post delivered as a digital ePaper straight to your smartphone, tablet or computer.
Subscribe for only £5.49 a month and enjoy all the benefits of the printed paper as a digital replica.
Subscribe