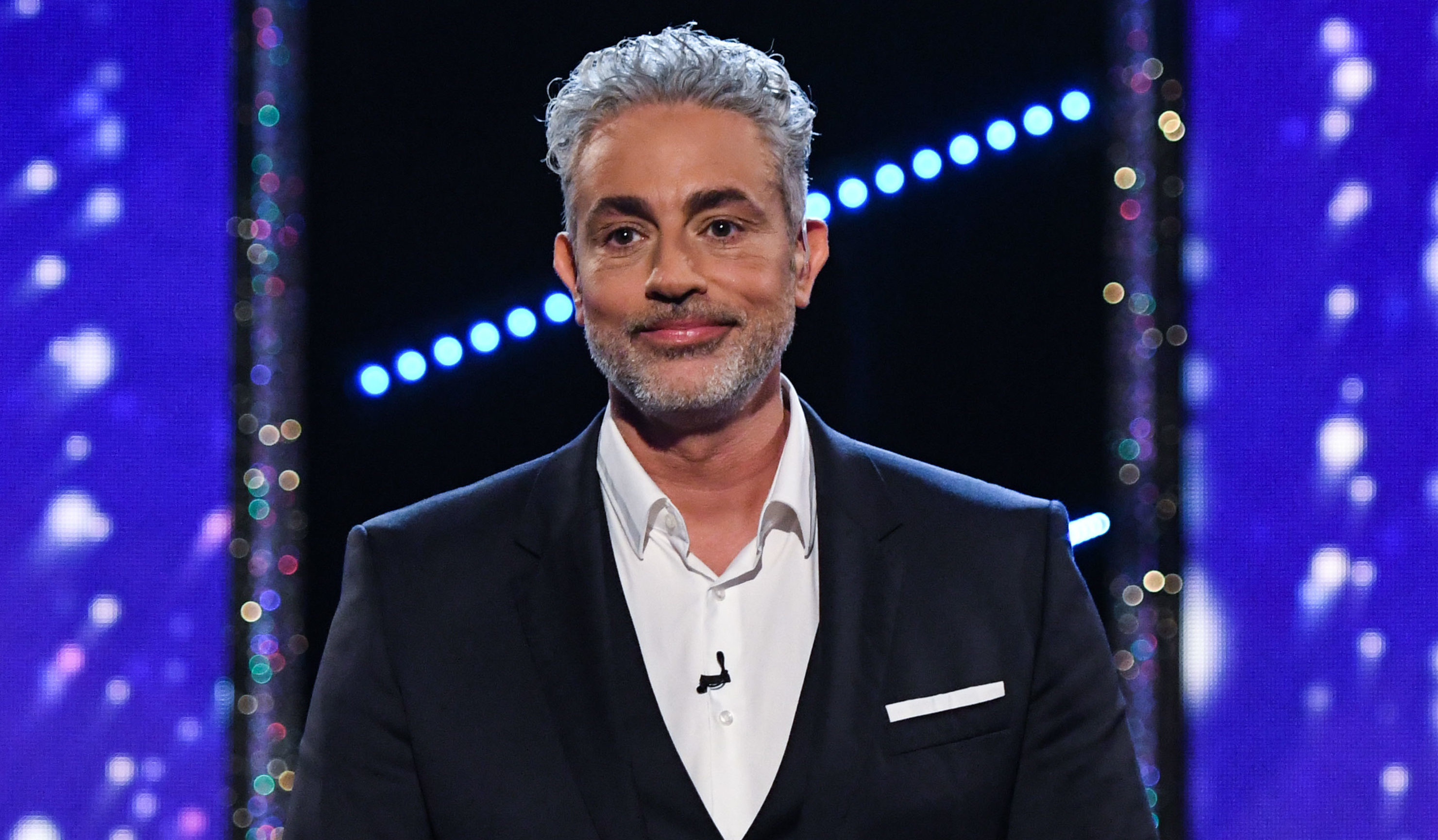 AT the ripe old age of 75, Baz Ashmawy says his mum Nancy is putting her feet up and enjoying her retirement.
He concedes that she more than deserves it – having seen her skydive and do all sorts of other crazy activities in her 70s.
They were for the Irish comedian's smash-hit show 50 Ways To Kill Your Mammy, screened on Sky and picked up around the world.
Now Baz is making the switch to mainstream British telly with new ITV Sunday night musical show Change Your Tune.
"I'd been doing travel and comedy genre shows in Ireland for years," Baz told iN10.
"Then my mum said one day that she'd like to do a skydive.
"I told her not to be silly, that she was 70 and needed to have her head examined.
"She got upset and I thought I was maybe a bit ageist. So, having done about 10 skydives myself, I decided that if she wanted to do one then surely I'd be the best person to go and do one with her.
"Then the penny dropped that I'd done all these crazy things over the years, so why didn't she come with me and we'd do them together.
"So 50 Ways To Kill Your Mammy literally came about over a cup of tea at my ma's house."
What he admits she probably thought would never happened turned into a three-year, 18-country odyssey of adrenaline-fuelled adventure.
There were three award-winning series, even picking up an Emmy, and he rounded it all off just a few months back with a Christmas special.
"It was a fantastic thing to do together and sent a very positive message about the elderly and family," says Baz, who has two kids with partner Tanja, as well as being dad to her four kids.
"My mum loved it – the first time she was in New York was to pick up an Emmy.
"She is now taking it nice and easy, although she's the most expensive babysitter in Ireland as she's learned to be a bit of a diva."
The series was Baz's first working in the UK. It brought him to the attention of telly bosses here and ITV snapped him up for Change Your Tune.
It sees a collection of the nation's worst singers hoping to transform their vocal talents into something acceptable enough to have the audience vote for them to win the weekly £10,000 cash prize.
Care workers, teachers and HGV drivers are among those looking to be singing stars for a night.
"They do their first performance and then a screen goes down," explains Baz.
"Eight weeks pass in which they have intensive vocal training, but on the show the screen goes right back up and we see their second performance in an instant."
They have backing dancers, pyrotechnics and all the razzmatazz of a professional show.
The results, Baz readily admits, vary considerably, although he says that's part of the appeal.
"Some of them have an amazing transformation – and some of them don't," he smiles.
"You're not going to discover the next big thing here. But after the first performance – and some are absolutely brutal – some do really well.
"All credit to everyone, though. I'd do pretty much anything for money, wrestle, jump off things, but I couldn't go out there and do what they did.
"I got to know them and there were some lovely stories as to why they wanted to learn to sing. It's a real feel-good show."
Baz is adamant that this really is a show all about the people and he's merely the face presenting it.
But he knows that it's putting him in front of an audience that may not have seen him before.
"The main thing is that I do the job OK but you never know what might happen," he adds.
"I don't do that many studio shows so I just want it to go well and not mess it up.
"If that's the case and I get the chance to do something else with ITV the that would be fantastic."
Change Your Tune, ITV, tonight 7pm.