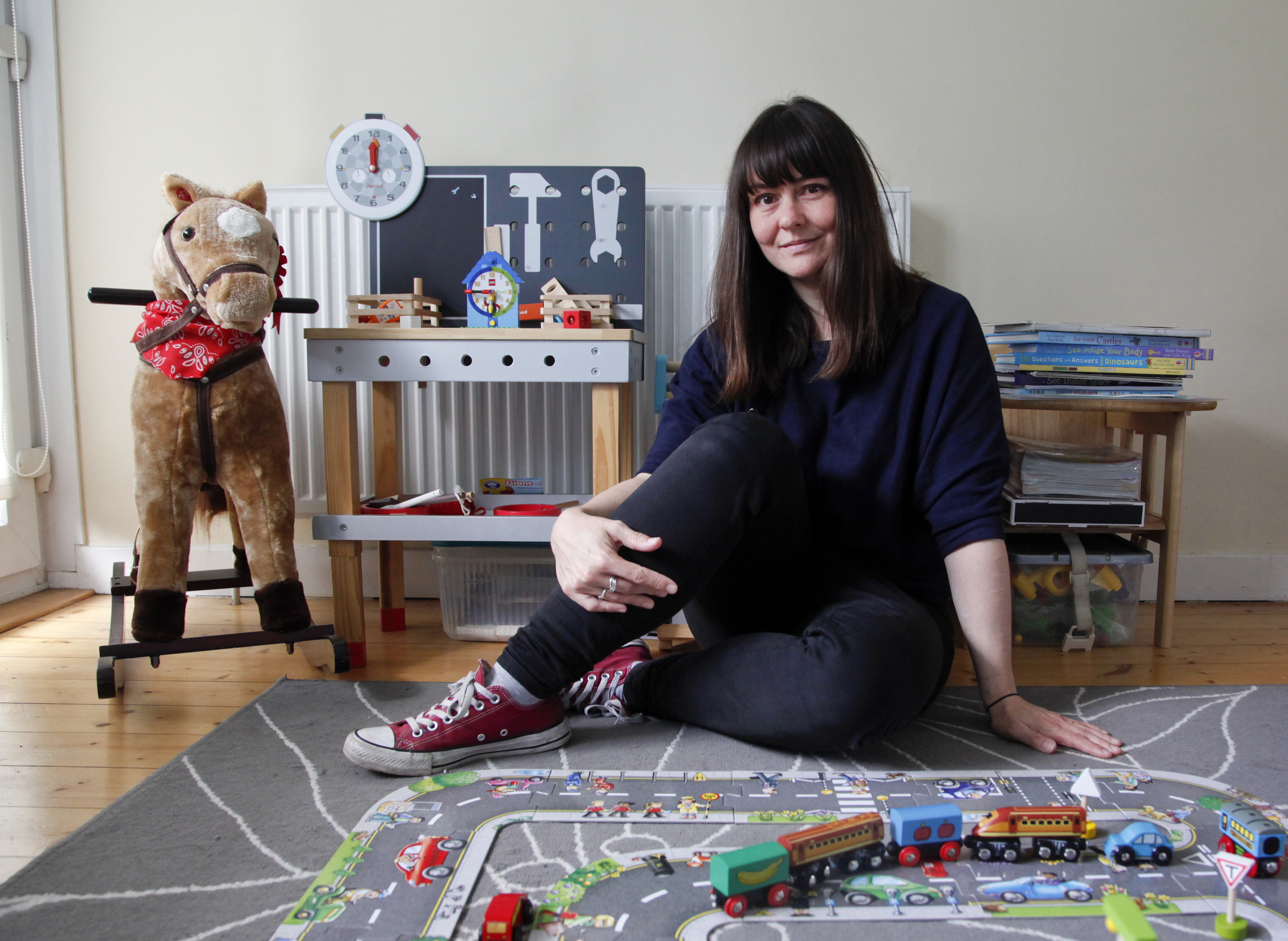 A TEACHER has told how she fought to get doctors to diagnose her son's medical condition that, she believes, they had known about for years.
Ailsa Clarke and her husband David, adopted their son Archie as a nine-month-old baby.
They were told that a medical assessment of him at seven months revealed that he would have mild learning problems because his mother had been a heroin addict.
But there was no mention by doctors that he also had foetal alcohol syndrome disorder (FASD).
Children exposed to alcohol in the womb can struggle with development and behaviour.
Worrying signs of this began to emerge in Archie and Ailsa, 42, from Edinburgh asked for a diagnosis.
"He struggled with behaviour problems, attention and other milestones," Ailsa said. "It was obvious he had more substantial health issues.
"I suspected Archie had foetal alcohol syndrome disorder for a year but it took a further two to get a diagnosis. He was eventually diagnosed last November when he was four years old. It was made by a paediatrician and an educational psychologist.
"During the whole process I was even asked to go on a 12-week parenting course because I was deemed to be a fault. I am a teacher with a special interest in behaviour disorders in children. I agreed because I knew it was the only way to get Archie's FASD diagnosed.
"At one point a paediatrician told me it was pointless to label him with that, as there was no treatment. In truth, it has given him disability rights in law. Archie did not choose to have FASD and deserves to get good medical diagnosis and care.
"We love him unconditionally."
Archie is five and taught on a one-to-one basis in mainstream school.
FASD specialists believe that a third of adopted children have the disorder. Many come from chaotic homes with lives blighted by addiction problems.
Ailsa has now been told that she faces a year-long wait for him to be seen by the child and adolescent mental health services. "Even then, they may not be a specialist in FASD," she said.
Her wait comes despite promises by the First Minister that the Scottish Government to inject £250 million into child and adolescent mental health. More than 3,000 youngsters with mental health problems are unable to secure treatment within the target wait of 18 weeks.
The Clarkes believe they are only one of many adoptive couples whose children are being denied adequate diagnosis and care for their children.
Scotland and the UK is woefully short of FASD specialists. Ailsa revealed that she cannot access a pilot scheme run by a psychiatrist in Ayr because they live in NHS Lothian, another health board.
Other families have given up their adopted children with FASD children after years of struggling.
Charity, Adoption UK cite a Scots mum, Sarah, who spent 10 years fighting for help. Sarah, who wants to remain anonymous, said: "We were terrified that our son, Jamie, 15, was going to end up in prison so we made the heart-breaking decision to return him to care.
"We feel that Jamie, who we'd adopted as a baby, would still be at home had he received the therapeutic support we were crying out for. We always knew he needed this because of his traumatic background and low self-esteem."
Fiona Aitken, Scottish Director of Adoption UK said: "The pilot scheme in Ayr needs to be rolled out. Every health board should have an FASD specialist and diagnostic pathway. Schools should be involved, also."
A Scottish Government spokesman said: "We recognise how difficult it must have been for the Clarkes to watch their son suffer as they sought diagnosis and support.
"We will soon publish the findings of the NHS Ayrshire and Arran pilot we funded over the past three years to test new ways to diagnose and support those affected by FASD which will help us improve access for families across Scotland.
"The First Minister also announced an increase in support for families affected by FASD and improved access to child and adolescent mental health services."