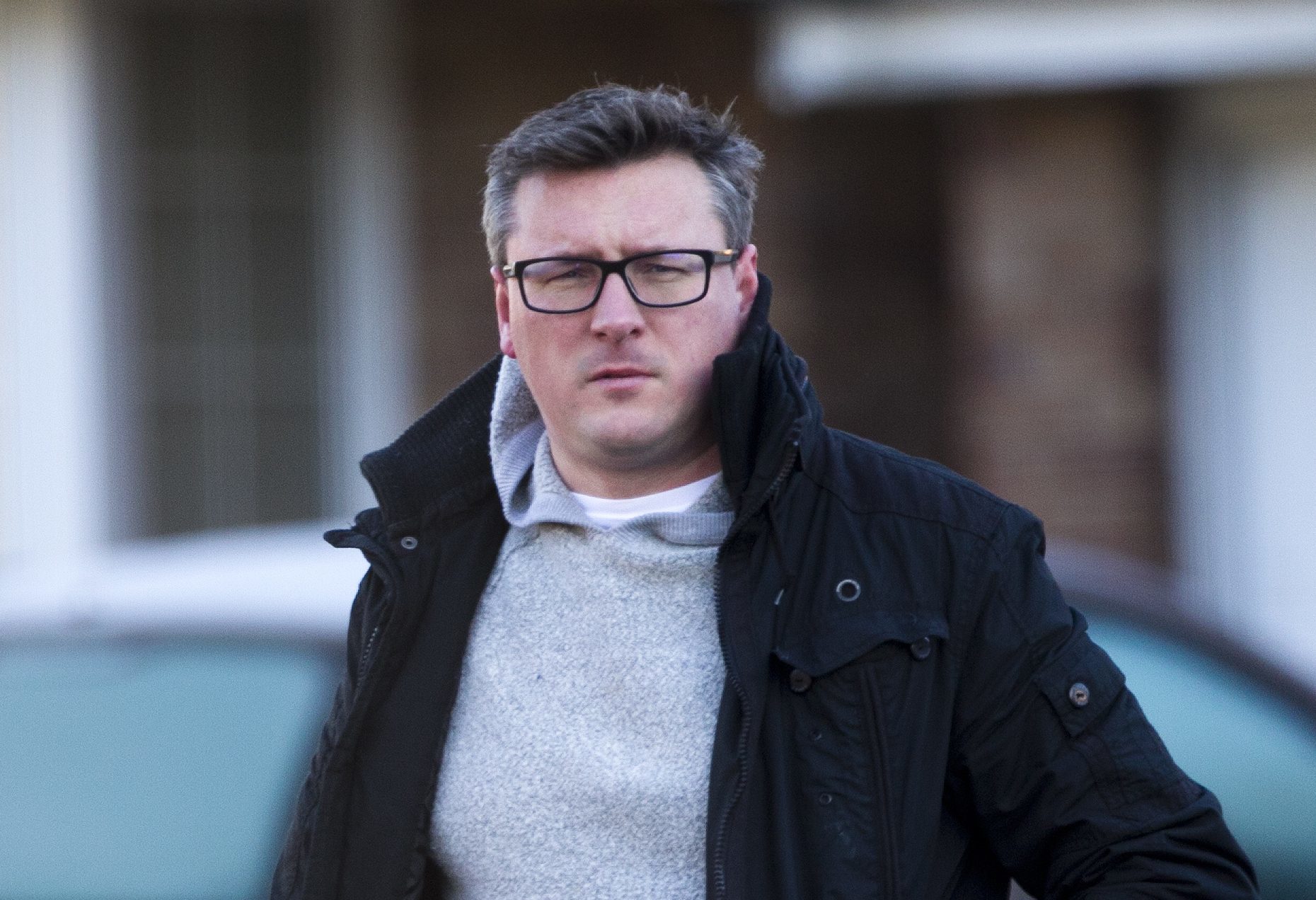 A HEAD teacher has quit the day before a disciplinary hearing into his conduct was due to start.
Bryan Kee had spent almost the entire school year suspended on full pay from his £77,000-a-year job at Larkhall Academy.
The father-of-five faced complaints from a number of colleagues about his management style and had been due to attend a formal hearing about the allegations at the end of May.
But he resigned the day before a meeting with bosses at South Lanarkshire Council.
His former deputy at Larkhall Academy, Joanne Faulkiner, is facing a council disciplinary investigation. She has also left Larkhall and now promotes anti-bullying projects and similar initiatives at other primary and secondary schools.
Mr Kee's suspension was the second time within three years he had been removed from duty.
In 2011, he left his wife and three children for a teacher at Larkhall Academy in 2011.
The head teacher, who is originally from Enniskillen in County Fermanagh, split from his new partner last year.
In 2016, Mr Kee, who is still married, found himself in court fighting claims he had assaulted a child the year before.
Those claims saw the former English teacher moved from his role at Larkhall Academy to work at the local authority's education base at its HQ in the County Buildings, Hamilton.
But when he was cleared he returned to his role at the school.
One education source said: "The allegations against him came from a number of colleagues and related to his style of management.
"It would be fair to say that he rubbed several teachers up the wrong way.
"People are frustrated that it has taken so long to get to this stage. He was suspended and paid for almost a complete school year. It might have been better for everyone's sake, if he had stood down before now.
"The school has been without its head teacher for nine months and for him to resign the day before these allegations are heard at a hearing only adds insult to injury."
Independent councillor Jackie Burns defended Mr Kee's performance at the school and said he had done a good job.
He said: "It's fair that when allegations like this are made a fit and proper investigation is carried out and there is no reason why during that time Mr Kee did not continue to draw a salary. He has done a remarkable job at Larkhall Academy and I hope his successor carries on that job.
"I certainly wish him all the best on whatever he decides to do next."
South Lanarkshire Council's head of education, Stewart Nicolson, said: "I can confirm that the head teacher of Larkhall Academy has resigned after a period of absence.
"The council had previously put in place alternative arrangements to ensure the school continued to be effectively led. I can also confirm that the acting head teacher will continue to lead the school until a permanent appointment has been finalised.
"As with all head teacher appointments within South Lanarkshire Council, the Parent Council will be fully involved in the recruitment process."
It is understood the General Teaching Council is also carrying out an investigation into Mr Kee's conduct and has the power to strike him off as a teacher. The body would not comment.
Mr Kee and Mrs Faulkiner did not respond when asked for comment.