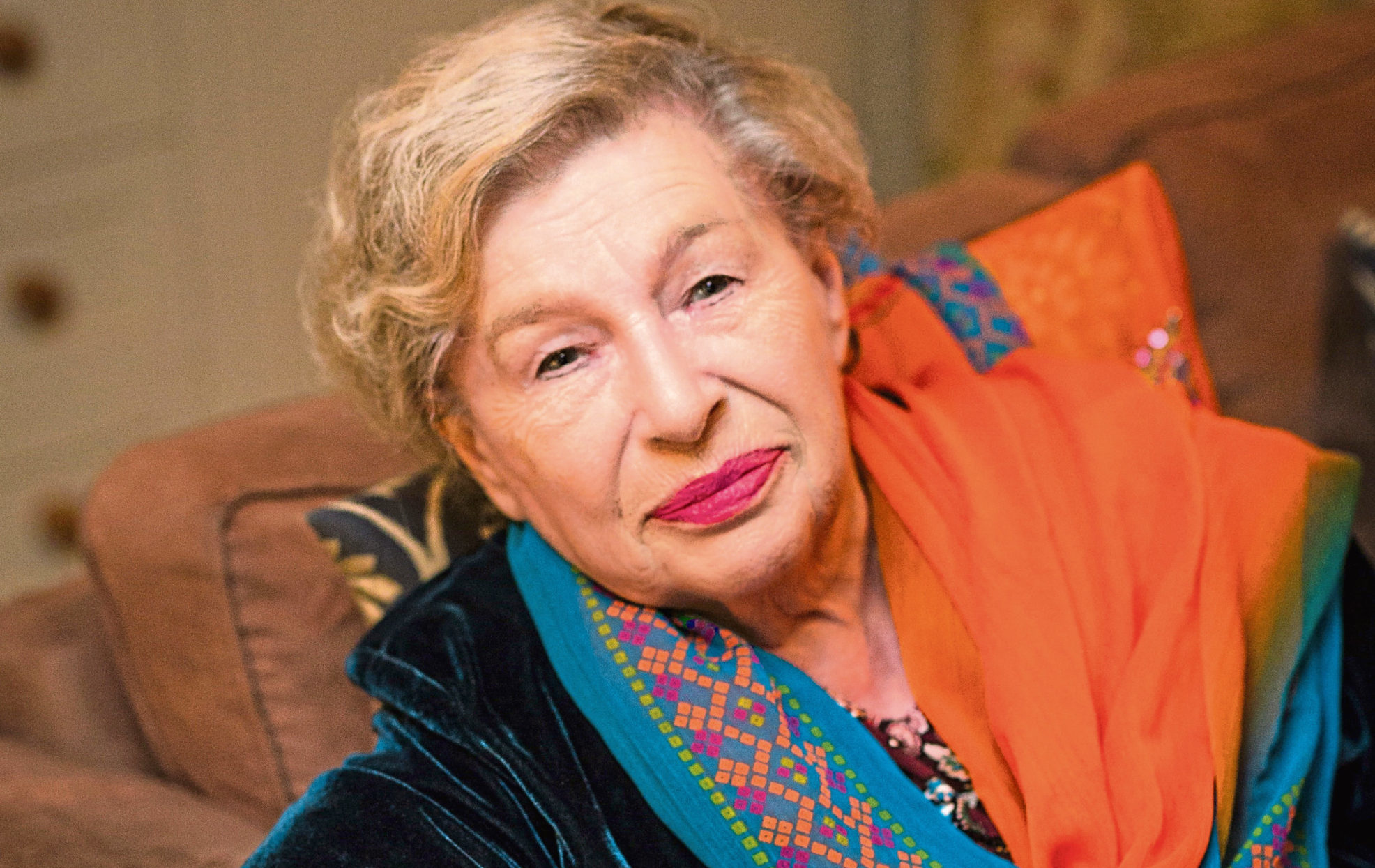 IT'S the city of her birth and one that has always been close to her heart.
But Marion Beaton – known to millions as author MC Beaton – says she feels she might not fulfil her wish of seeing her days out in her native Glasgow.
The best-selling writer, who pens the Hamish Macbeth and Agatha Raisin books, now bases herself between her Cotswolds home and Paris, where she has become a huge name.
"I have always thought of retiring to Glasgow," said Marion, 82. "But I feel lost there now.
"It's not the same. I stayed at a hotel recently that was trying to be posh and I felt strange, as if I didn't belong any more.
"I left in 1961. It used to be filthy and cosy and now it's clean and bleak.
"I still consider myself very much a Glaswegian and I'm very proud of that and a lot of things in Glasgow.
"But now I sit and watch early Taggarts to remind me of it."
Marion and late husband Harry Scott Gibbons rented an apartment in the French capital in 2001 when she was recovering from chemotherapy treatment after being diagnosed with cancer.
She has kept it on and visits regularly, with her books selling in big numbers.
"They are on all the French bestsellers lists," said Marion. "It was a bit of a dream to come here and I've made friends here. The Agatha Raisin books have gone down so well.
"They said the JK Rowling and Alexander McCall Smith detective stories were very difficult to translate but mine fell into French very easily.
"I've got a fan club here that meets in a tea shop called the Miss Marple.
"I've never really thought of myself as a writer, I think of myself as an escape artist. I've only ever wanted to tell someone who's having a bad time or is facing a long journey a story to escape into."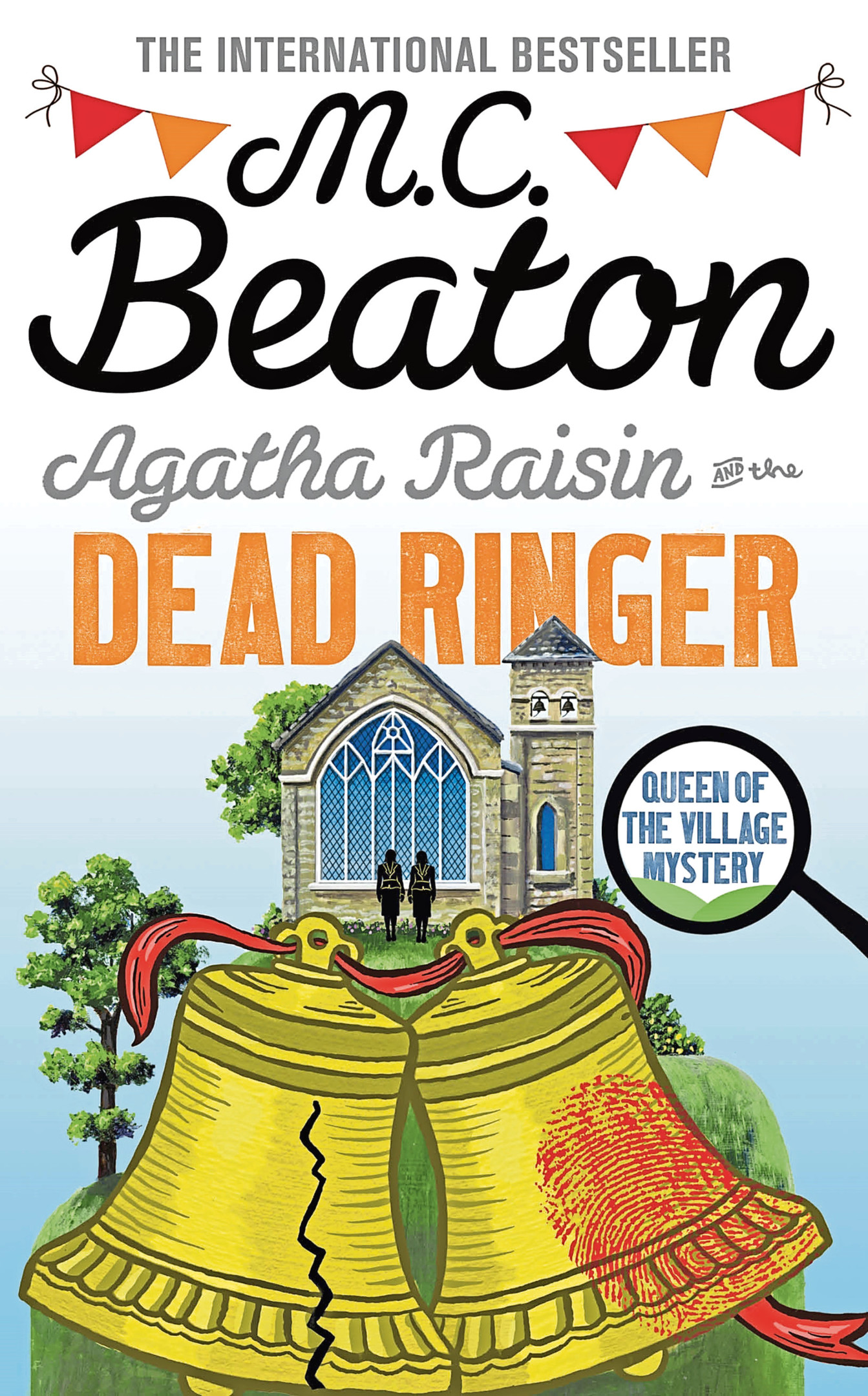 The Agatha Raisin books have been brought to the screen in a glossy series of adaptations of the books with Scot Ashley Jensen in the title role. But despite good viewing figures it was only saved from obscurity thanks to the series becoming a worldwide smash.
"Sky axed it after one series but then it was sold to almost 150 TV stations in America and became a big hit," explained Marion. "Sky had to buy it back and thank God Ashley was still available.
"There was a second series and now we have just finished three 90-minute films which will be seen in November."
Marion will be sharing a stage with Annan-born Ashley next month at the Bloody Scotland crime writing festival, which takes place in Stirling from September 21 to 23. And Marion says she couldn't be more thrilled to have the former Ugly Betty and Extras star playing her sleuth.
"I know she's Scottish and the character in the book isn't, but she really acts Agatha.
"She has that vulnerable streak and is a very clever actress. And a thoroughly nice person.
"She has turned the cast into a family. She's knows everyone's name and she's like the mother of the thing. She's very kind and everybody loves her."
The quirky slayings and the picture postcard village setting have won a legion of fans. And in these days of ever-darker and bloodier dramas, Marion says that's part of the appeal.
"It's family viewing and people get tired of rape and people having electrodes attached to them.
"Programmes like Countryfile – which some might think is like watching paint dry – is what people want on a Sunday evening.
"They want to be relaxed, not scared."
While Marion is looking forward to joining Ashley at Bloody Scotland and seeing her back as Raisin, another small screen translation was far less to her taste.
She insists she missed out on royalty payments, repeat fees and revenue from foreign sales from Hamish Macbeth.
And the choice of leading man left her fuming.
"Robert Carlyle is a very fine actor but I got fed up with the whole lot of them.
"He insisted that Hamish Macbeth smoked pot and said if he wasn't allowed to smoke pot he'd leave the series.
"It wasn't the way I saw it. They didn't know whether to make it a Whisky Galore or a soap.
"And they refused to show my books at any press conference.
"I was very hurt by the whole thing – and I'm bitter because I'm a very resentful person."
Jensen was widowed after the shock death of her husband Terence Beesley late last year.
He took his own life at the home they shared with their eight-year-old son.
Marion says she exchanged condolences but didn't want to intrude and they ended up speaking about other matters.
She does, though, know all about the loneliness of losing the love of your life.
Journalist and author Harry collapsed and died in November 2016, aged 89, at a nursing home where he was recuperating after a fall.
His death left her bereft but while she had to face up to being on her own, she was determined that it wouldn't drag her down.
"I'm very good at loneliness. As long as I have books I'm fine with living on my own.
"And having been a woman journalist I don't mind going into pubs or restaurants myself. Or turning up at parties on my own.
"I'm content now."
But Marion has thought about her own future and how to make things easier for her son Charles.
"I have picked out my nursing home. There's a very good one in Stow-on-the-Wold – a bit like Downton Abbey with beautiful views of the Vale of Evesham.
"It's very pricey but there are lots of activities and outings. I think I would prefer to hire carers first, though, and stay where I am as long as I can.
"I've thought ahead because I always thought it'd be terrible to inflict looking after a decaying mother on my son."
Marion may have a screen favourite of her creations but says that's not the case when writing.
"Agatha's not the one I'm fondest of. You have to keep a detachment. When you fall in love with your character, it's doomed.
"When I'm writing about Agatha I'm with her, when I'm writing about Hamish I'm back up in Sutherland where we used to have a croft."
Agatha Raisin and the Dead Ringer by M C Beaton is published in hardback by Constable on October 4.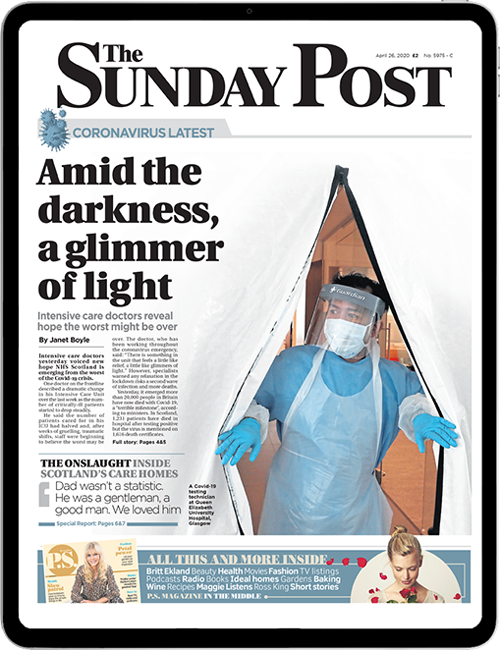 Enjoy the convenience of having The Sunday Post delivered as a digital ePaper straight to your smartphone, tablet or computer.
Subscribe for only £5.49 a month and enjoy all the benefits of the printed paper as a digital replica.
Subscribe