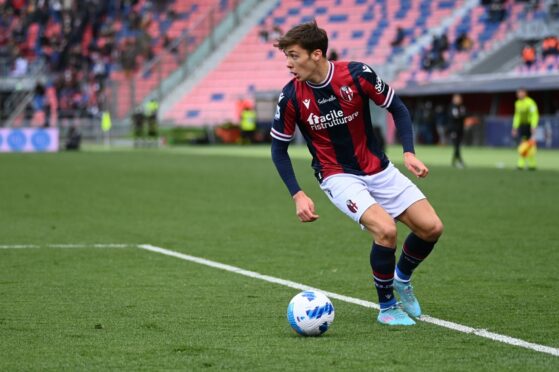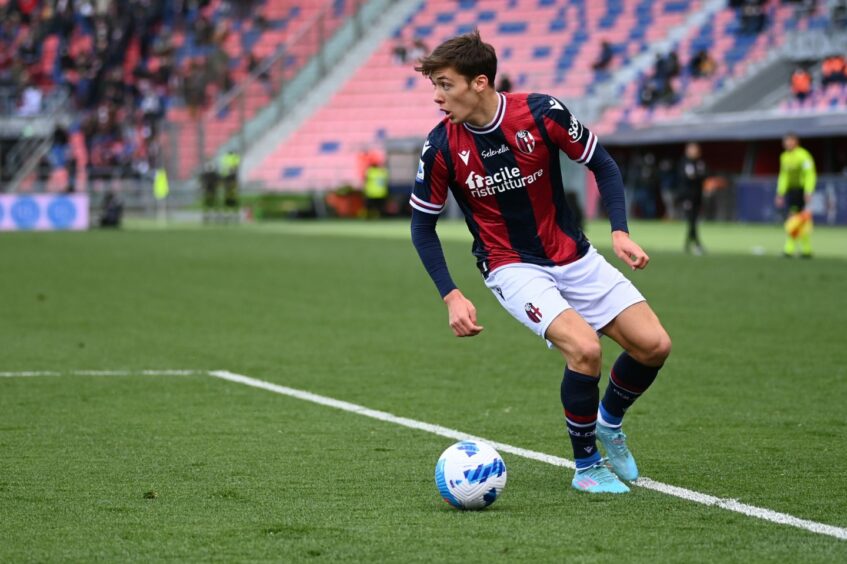 Steve Clarke is the ideal man to ease Aaron Hickey into an international career.
The Scotland boss understands what it's like for top-class full-backs to have no option but to switch from side to side.
Hickey has been getting rave reviews for his performances with Bologna in Serie A this season. But there's a familiar reason why the former Hearts man will find it difficult to establish himself in Clarke's team.
The 19-year-old is the latest in a series of outstanding Scottish left-backs. It's a nice problem for the manager to have, but he must wish it was just as difficult to choose between centre-forwards.
Accommodating Andy Robertson and Kieran Tierney in the same side has been a bit of a head-scratcher for bosses in recent years, and they have both been asked to move from their familiar positions to operate on the right flank.
Tierney has done it with some success, while the experiment of fielding Robertson there against Denmark was less fruitful.
There have already been others trying to get a game at left-back. Greg Taylor of Celtic has picked up five caps, while Hearts' Stephen Kingsley must consider himself a little unfortunate not to get a call-up to the squad for this week's friendly against Poland.
Hickey will be there, but could be asked to make his full debut on the right.
Clarke said: "Aaron has played a few games recently on the right for Bologna. I haven't managed to get out to Italy, but I have picked up a couple of his games on television.
"He is obviously more comfortable on the left, but he has good competition to get into the national team.
"There is also good competition on the right, but it is something I could possibly look at.
"This is a chance for me to get some minutes into Nathan Patterson's legs because he is not getting enough game time at Everton. If I can do that and maybe utilise Aaron, that would be good.
"Aaron is a player I don't know very well. But he has done fantastic out in Italy, and I hear a lot of good stories about him.
"Austin McPhee worked with him at Hearts, and has lots of positives to say about the boy. He is quite versatile, can play off the left and off the right and I believe he can play central midfield.
"But I'm quite strong in that position, so I don't see him playing there."
Switching from left to right is something Clarke did during his playing career, and why switching sides doesn't happen more often is something that slightly puzzles him.
He said: "Kieran Tierney played right-back fine, but it's just a mind-set. I think Aaron does it quite well.
"He would claim to be two-footed, which I probably claimed as well. I could kick the ball with my left foot.
"I started at left-back, and found it quite easy to play there. I didn't think I had to run around it and kick it with my right foot.
"You go right back to Danny McGrain switching when Sandy Jardine was Scotland's right-back.
"I think if you're comfortable with both feet, it's something you can do, and Aaron is showing he can do it.
"I saw him play on the right for Hearts, and I've seen a couple of games where he's played on the right for Bologna and he did OK."
Clarke sets high standards for his players and Hickey, despite his youth, will be expected to live up to them. He's one for the future and a debut cap will surely be the first of many.
Stoke City forward Jacob Brown will get another chance to show his worth, having had a brief outing as a substitute against Moldova last year.
Clarke hopes that experience will have banished the nerves he sensed during his first time with Scotland.
The manager said: "I went to Peterborough last week to watch Jacob, and he scored a wonderful goal.
"It wasn't a great game. It was a fiery strong pitch, a windy day with the ball bobbling all over the place.
"Everybody needed five touches to get the ball under control but for his goal, Jacob controlled it inside the box, got it out of his feet and he finished.
"He shows a goalscorer's instinct.
"I will get another chance to have look at him in training because he was a little bit nervous coming into his first camp."
Clarke on Ukraine
Scotland boss Steve Clarke has spoken of his feelings for the people of Ukraine, ahead of a week when the two nations should have been meeting in a World Cup Play-off.
He said: "I've got to be honest, most of the time I've got to get up and get out of the room, or turn the television off.
"To see somebody lying dead in the street, and to see kids crying on the trains as they are pulling out of the station, is just heart-breaking. It's horrible.
"We are going to try and raise as much money as we can for UNICEF, through ticket sales for the Poland match, to distribute and help the people of Ukraine.
"The whole situation is just something that was unimaginable six months ago. Now that it's here and it has happened, it's just horrific.
"Regarding the Play-off, there must come a point where a decision has to be made on it.
"Hopefully the powers that be will make that decision at the right time in consultation with the Ukrainian FA.
"That has to be the first port of call. My hope as we sit here now in the middle of March is that we can play Ukraine in June.
"That would be everything. It would mean we are in a much better place."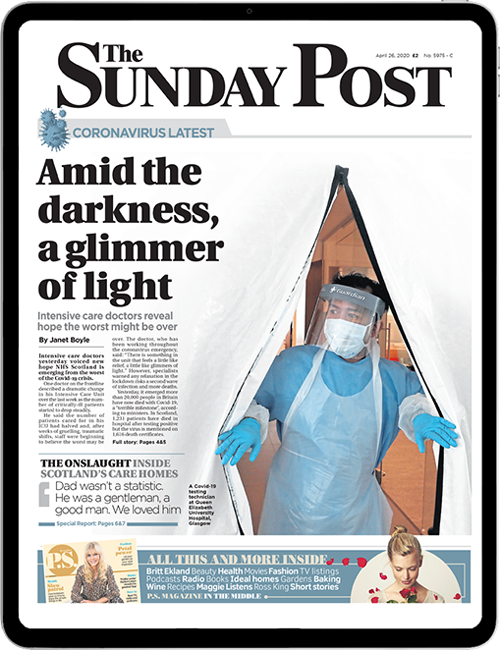 Enjoy the convenience of having The Sunday Post delivered as a digital ePaper straight to your smartphone, tablet or computer.
Subscribe for only £5.49 a month and enjoy all the benefits of the printed paper as a digital replica.
Subscribe