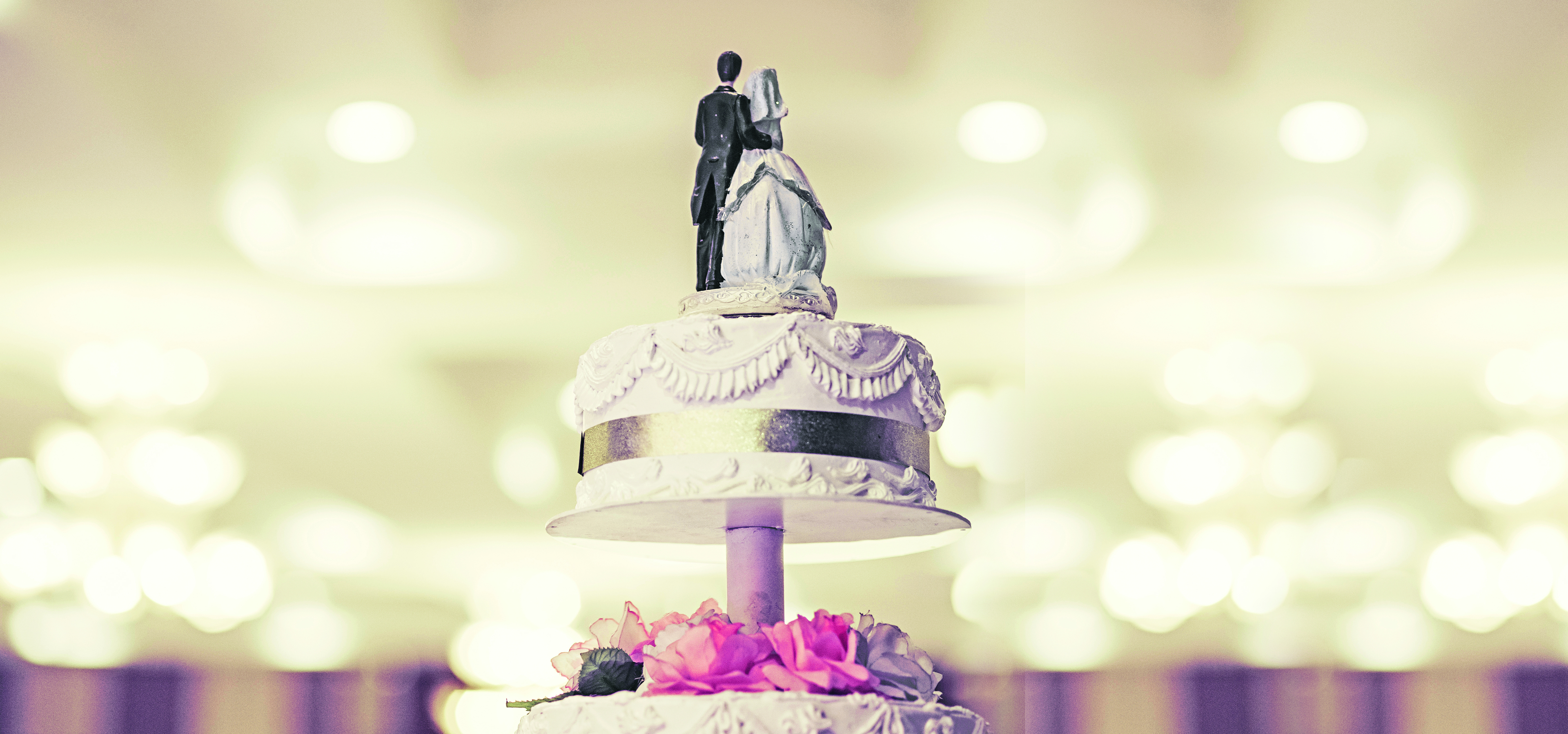 BRITAIN'S longest-married couple have revealed the secrets of their enduring relationship.
As they prepared to celebrate their 77th wedding anniversary, Phyllis and George Loftus said a daily chat and a hot meal were vital.
Phyllis, 94, and George, 100, love a midweek shepherd's pie.
"George loves a roast dinner on a Sunday and we have fish or shepherd's pie in the week," explained Phyllis.
"We've done that every week of marriage and it has kept us strong."
So is it something as simple as a comforting meal that ensures harmony in a relationship?
We took to Scotland's streets to ask married couples what they thought was the key to wedded bliss.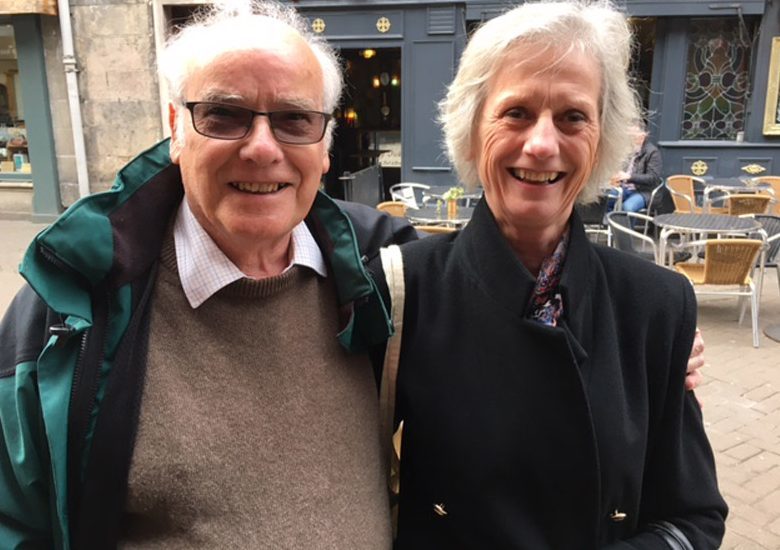 Angela and Colin Milne, from Edinburgh, together for 49 years
Colin, 80: "We decide over breakfast what we're going to have for supper.
"And we always have a sherry at 6pm. As you get older, you understand that it's better to stay together than be separate."
Angela, 69: "He goes shopping and I get dragged along."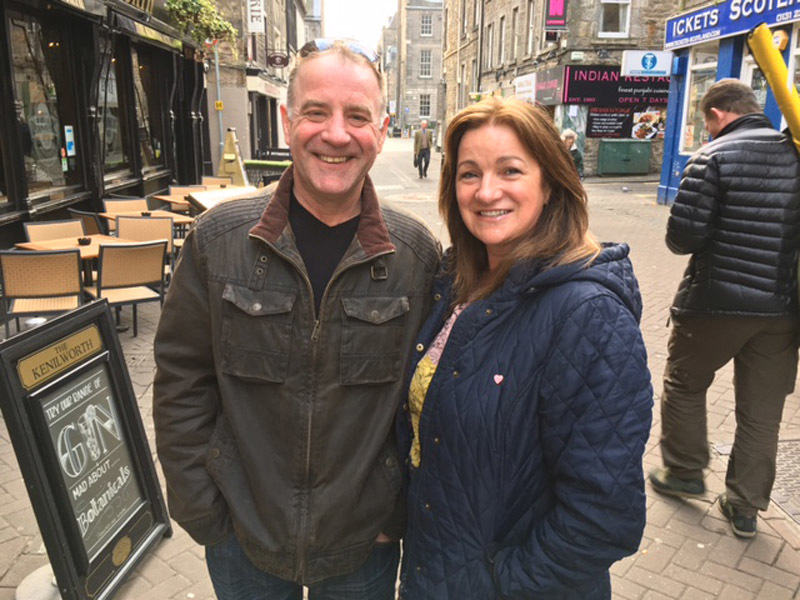 Paul and Linda Stewart, from Saltcoats, Ayrshire, married for six months but together for 13 years
Paul, 55: "We don't argue – she just tells me off all the time. We like going out and drinking and eating."
Linda, 54: "He has been working away, which definitely helps! Well, he's still alive anyway."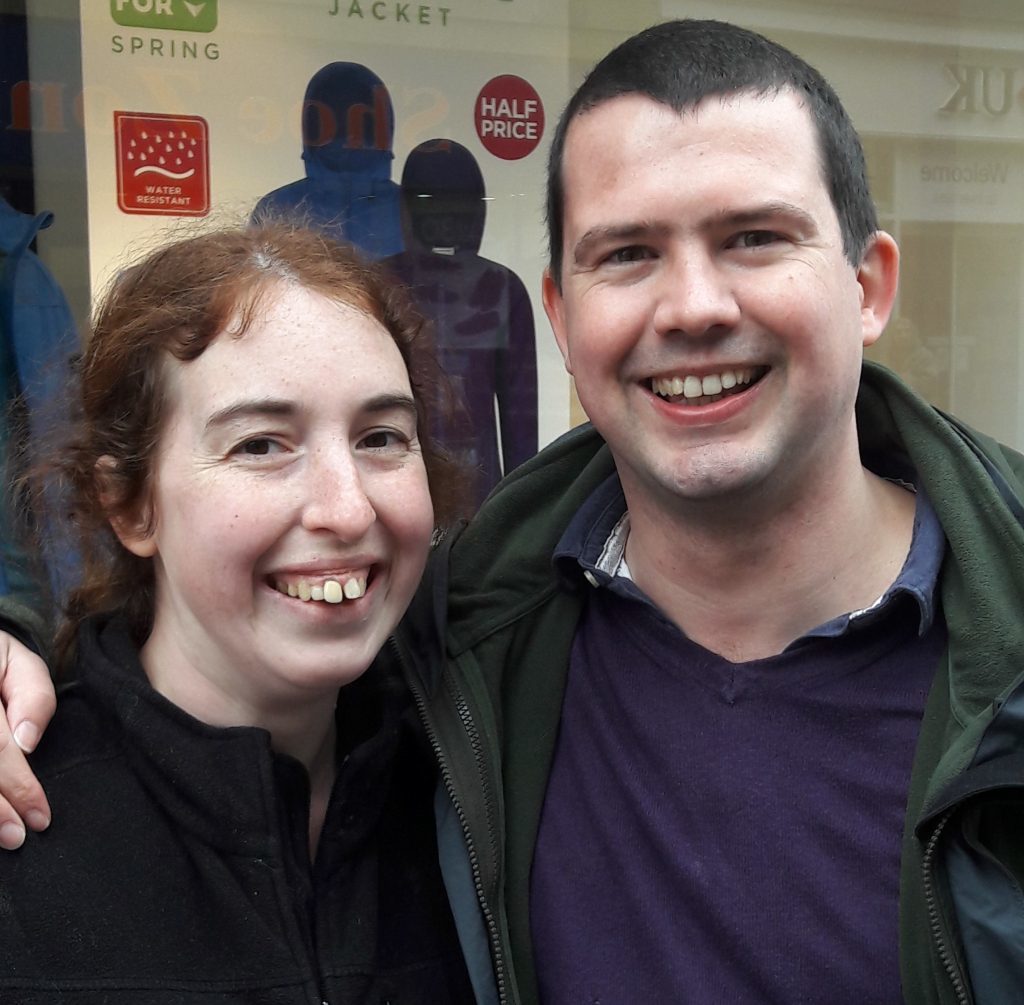 Ian and Laura Thomas, from Inverness, married for four years
Ian, 34: "We have the same sense of humour. If ever we have a disagreement, we always give ourselves time to think things through."
Laura, 32: "You have to be kind to each other. We always try to do little things to make each other smile."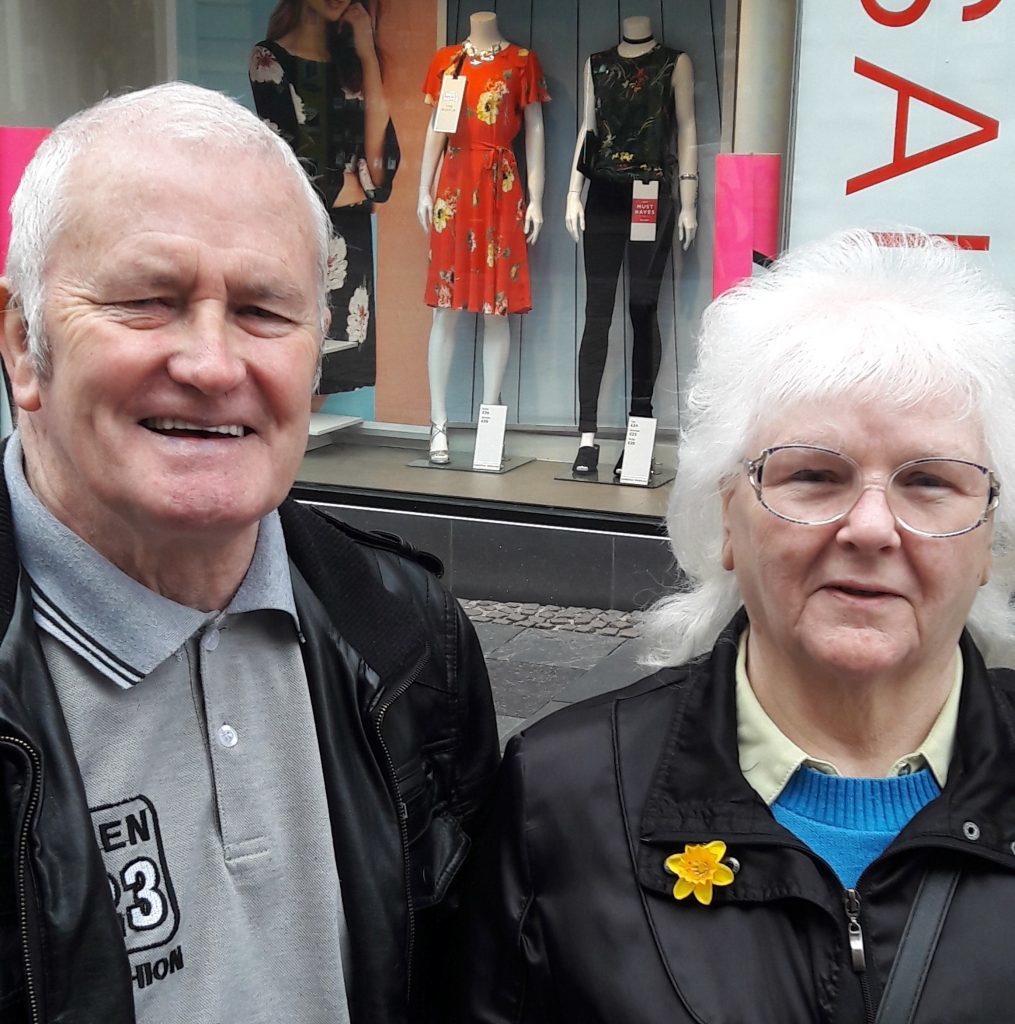 Eric and Mary Macdonald, from Inverness, married for 56 years
Eric, 76: "She's my wee woman and the mother to my bairns. We get on really well together… as long as I do what I'm told!"
Mary, 73: "We go everywhere together. Even when I've had health problems he has always been there for me. That's real love."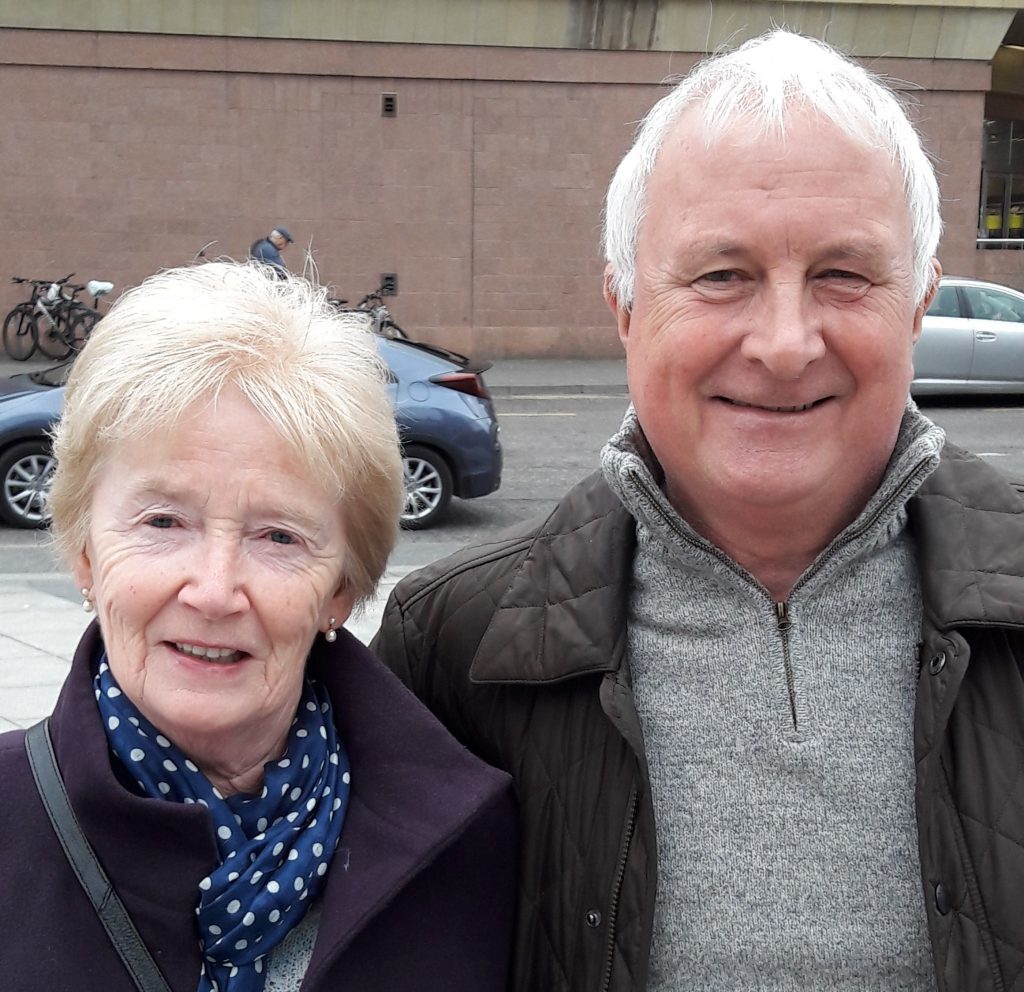 Sandy and Jean Weir, from Edinburgh, married for 49 years
Jean, 68: "It's all about compromise, tolerance and patience. That goes for whether we're deciding what to watch on TV or if we're making a huge life choice. I love that Sandy still does the unexpected and surprises me after all these years."
Sandy, 71: "I would say the opposite. Jean's continuity is one of the many things I love about her. I always know what to expect."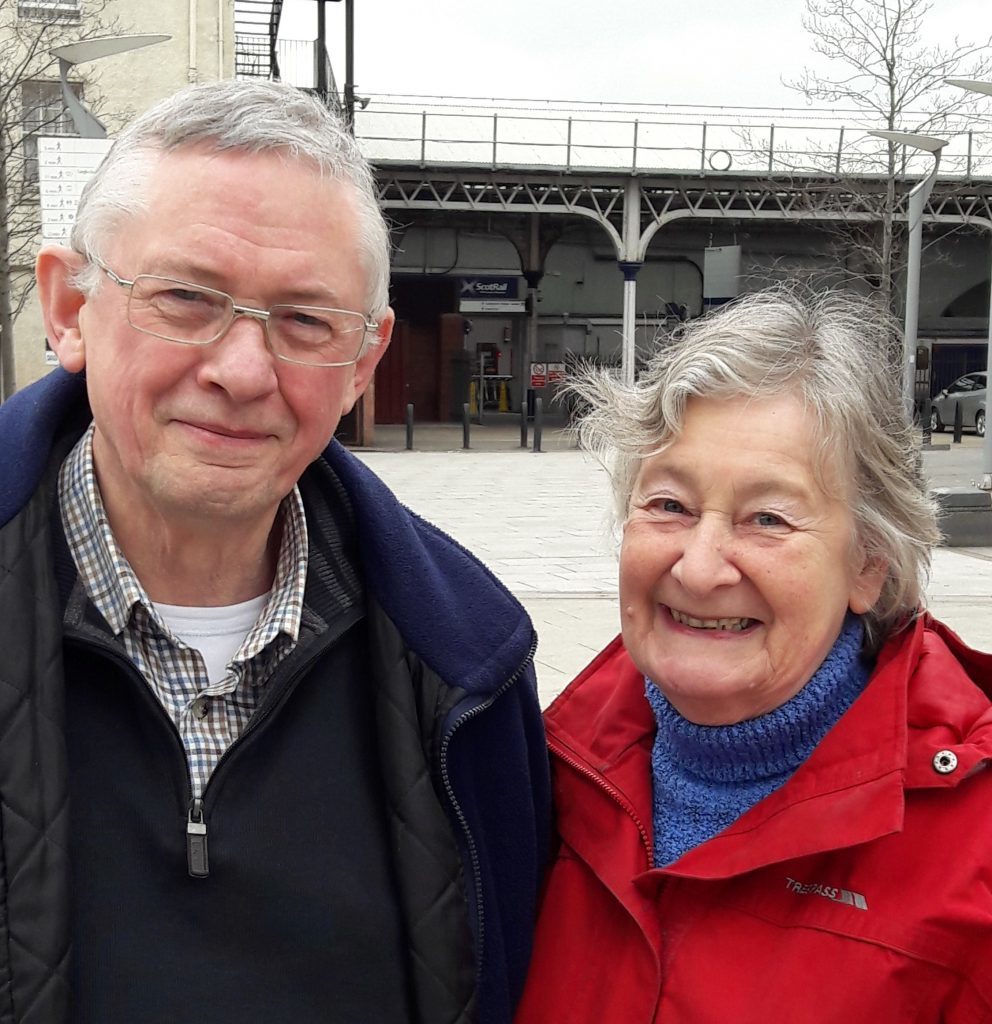 Ian and Pam Thompson, from Cromarty, married for 45 years
Pam, 68: "Love is far and away the most important thing for us. After that, it's laughter. We spend plenty of time together but we have our own hobbies as well. We've self-sufficient within our marriage."
Ian, 70: "The secret to being happily married for 45 years? I do as I'm told!"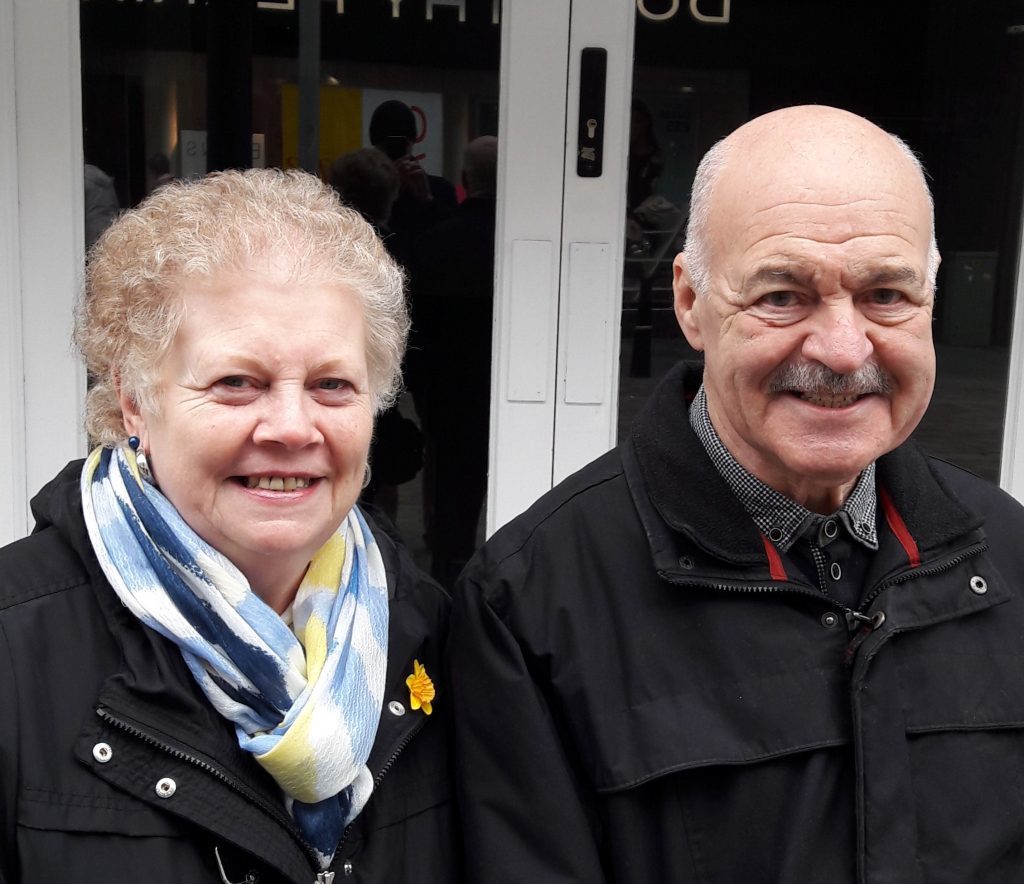 John and Cathie McLaughlin, from Cumbernauld, married for 50 years – and on holiday to celebrate their golden wedding anniversary!
Cathie, 69: "It's a marriage but it's a friendship too. Laughter is a huge part of our relationship. And, of course, we love each other very much."
John, 72: "We don't really have disagreements. You can't always have everything your own way, you've got to share, compromise and think about the other person's feelings."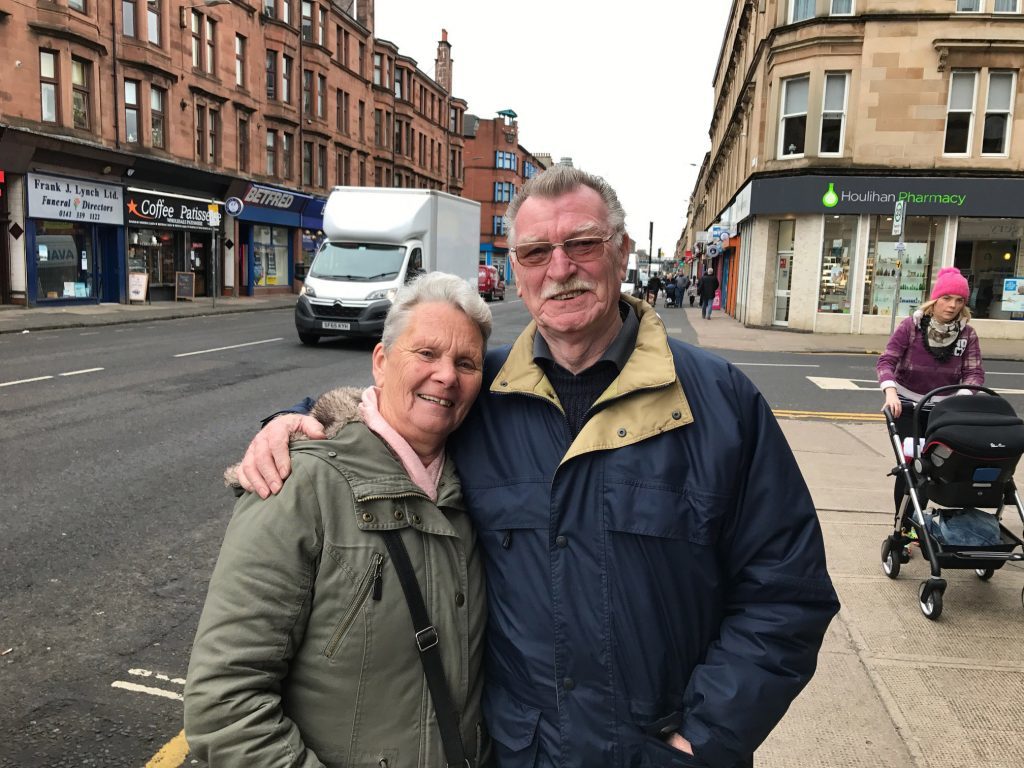 Agnes and Robert Boyes, from Partick, Glasgow, married for 55 years
Robert, 78: "We like to go out for a meal together now and again, preferably Indian food. We love going out shopping together – lately we've been spending time looking for books for our grandchildren."
Agnes, 73: "Don't go to bed on an argument. We have our disagreements but you can never let it get out of hand. We love to have a home-cooked meal together. Whatever takes our fancy."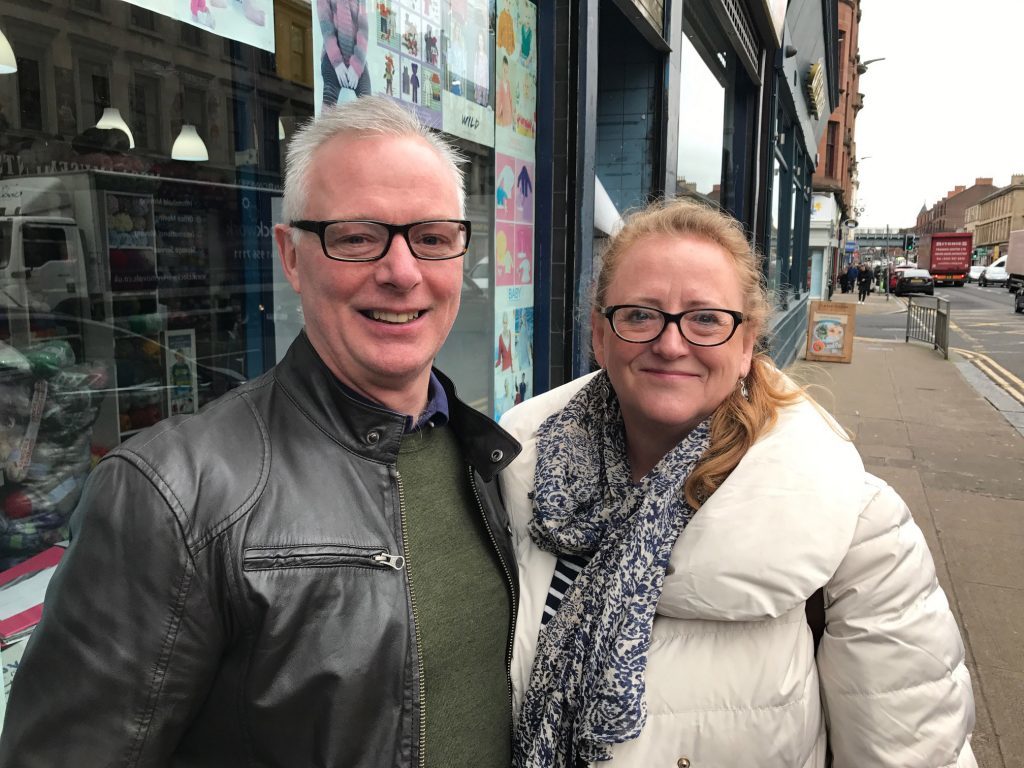 Graham Williams and Margaret Nelson, from Glasgow, married for 28 years
Graham, 54: "We just try to make time for one and other. It's important to have your own thing – I like to play golf – but also do things together."
Margaret, 54: "We both love Glasgow Warriors. We're a bit wiser now our two children have grown up. We know how to compromise."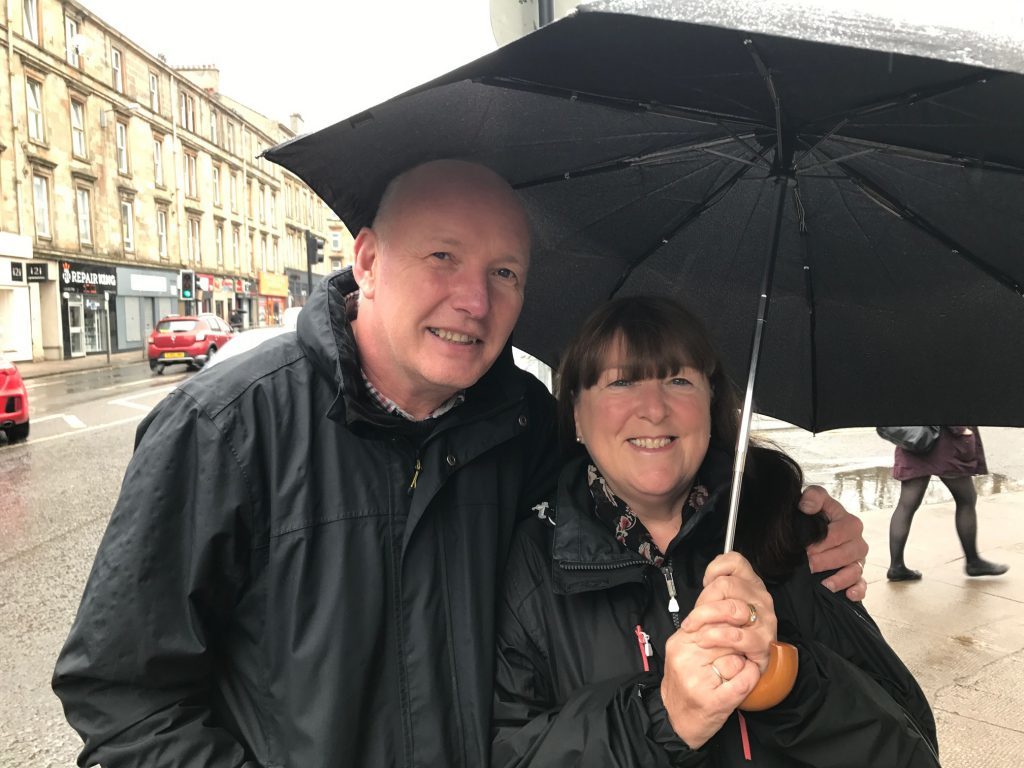 John and Mary Dearie, from Inverkip, married for 39 years
John, 56: "We have our holidays together and they're important to us.
"It's really important to do the simple things together like sitting down after a meal."
Mary, 56: "Having a chat and watching the television in the evening together is good for you. So is putting your partner in front of family or children. Your children will grow up and make their own lives. You will still be together."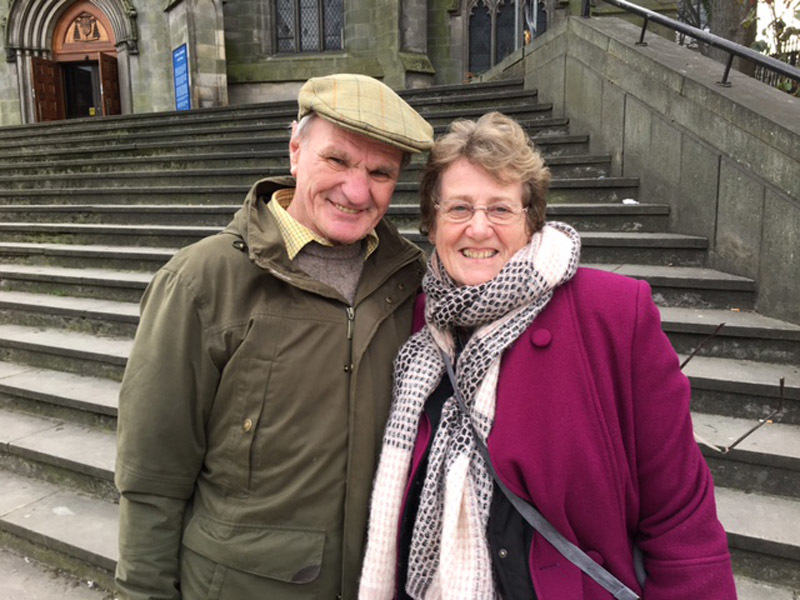 Kathleen and Gordon Simpson, from Inverness, married for 43 years
Kathleen, 64: "It's just love. We've just been bound by family and work. And we do listen to each other – though maybe not so much as we get older!"
Gordon, 74: "It's tolerance and seeing each other's point of view. We're good at coming to a conclusion."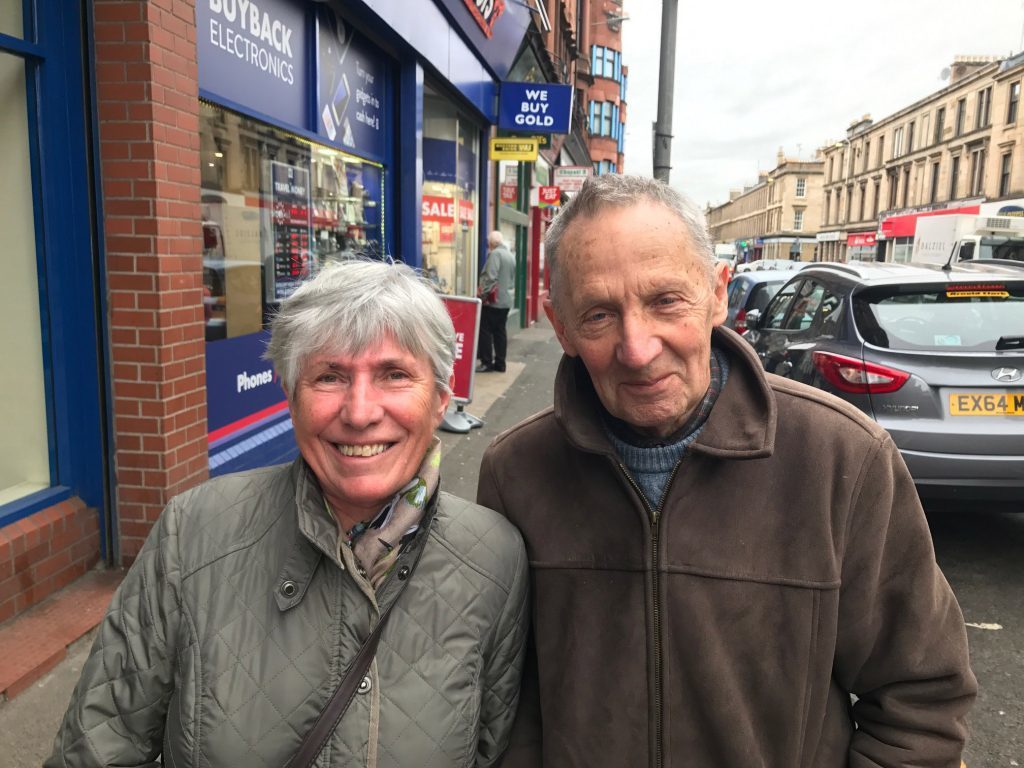 Lorna and Robert Docherty, from Clydebank, married for 40 years
Lorna, 73: "There's no big secret to it, it's easy to have a husband like Robert. It's even easier now our three children have grown up."
Robert, 77: "We've got three girls. Maybe that's the secret – just have girls! Do we fight? Yes, I take the huff for weeks. It doesn't make any difference!"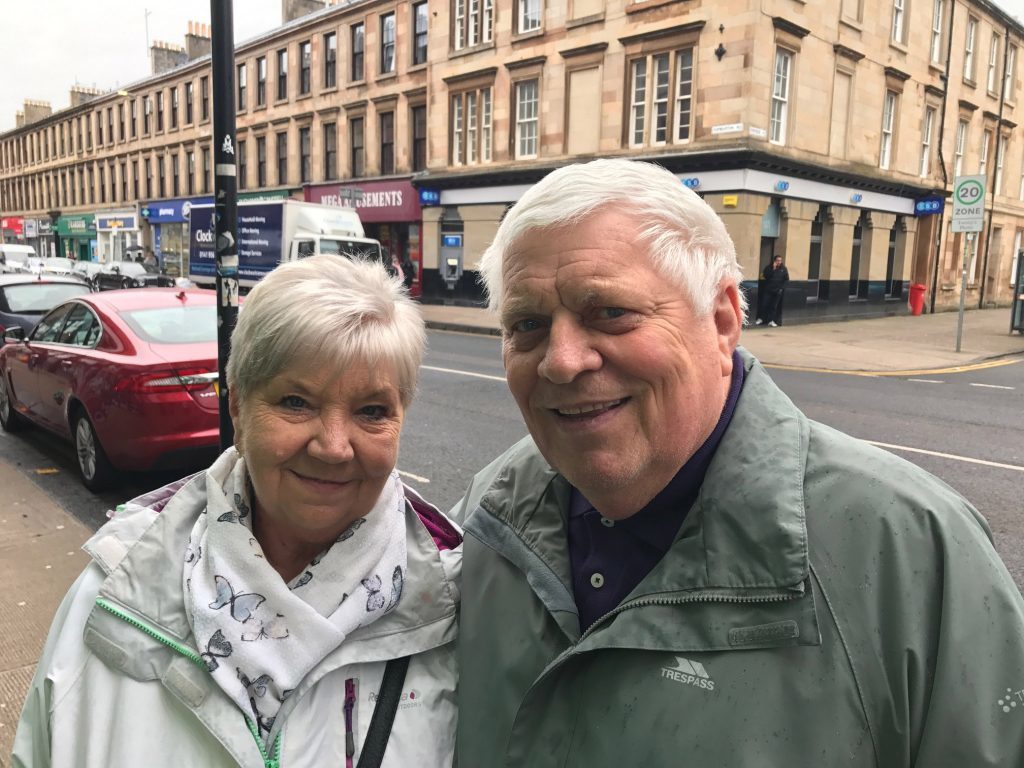 Jane and Jim O'Brien, from Clydebank, married for 42 years
Jim, 68: "It's good to have your own interests – Jane has her friends, and I used to play golf and I help run a museum in Glasgow."
Jane, 69: "On the day I was married 42 years ago, my mother said the trick was bearing and forbearing. It's about patience and restraint. Stop looking at me like that, Jim!"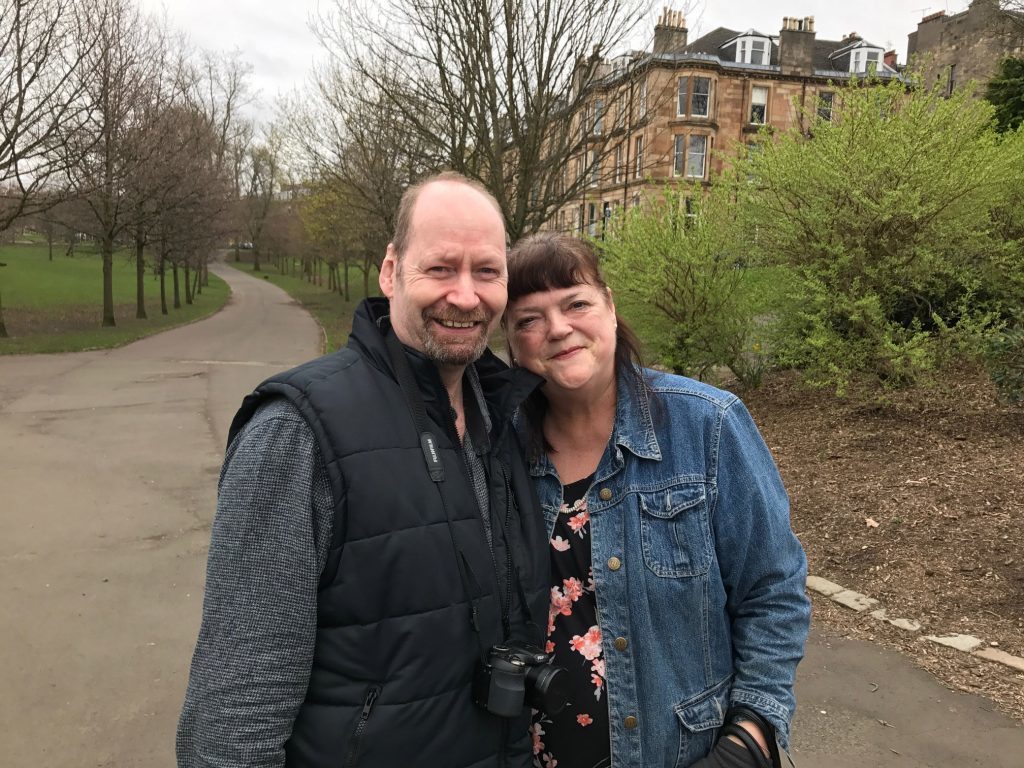 Len and Catherine Roy, from Fife, married for six months
Len, 57: "You have to have the chance to go off and do your own thing. I'm a watercolour artist and it helps to have interests, whether it's work, rest or play."
Catherine, 57: "You sound like you want a Mars bar. We've only been married six months but our neighbour has been married for 56 years – and says compromises and give and take is vital."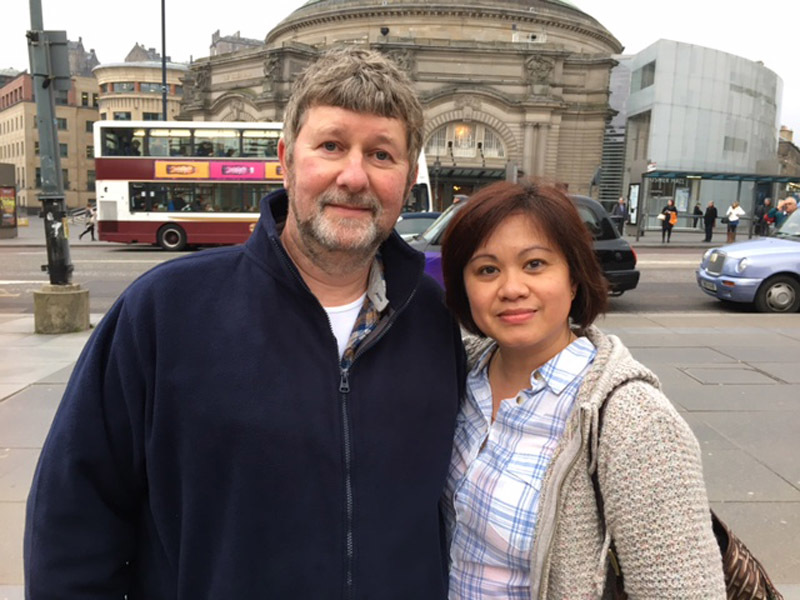 Richard and Sonia Eggleton, from Edinburgh, married for six years and together for 11.
Sonia, 51: "It's about harmony and understanding. We both cook. We've got no children, so we look after chickens – we've got three chickens."
Richard, 58: "I like to argue – but I only argue if I think I'm right! We like to travel. Every wedding anniversary, we travel."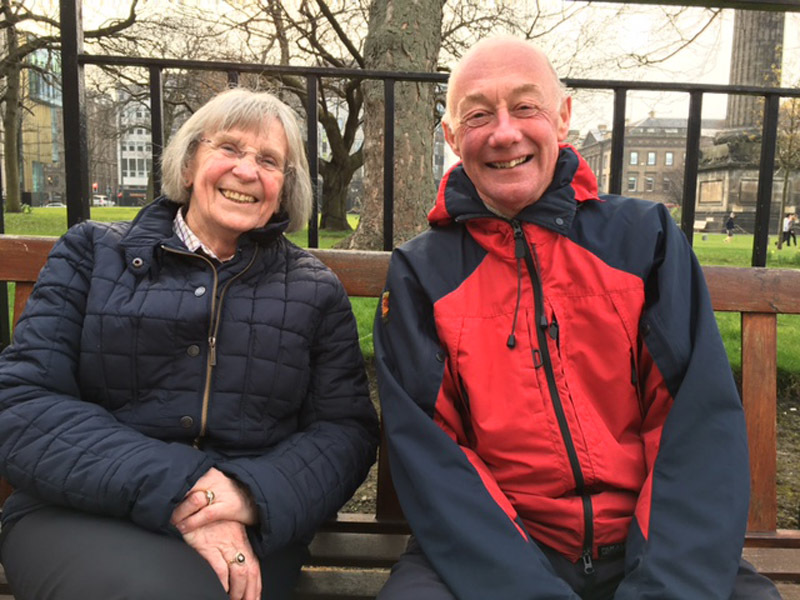 Chris and Janice Barker, from Edinburgh, together for 38 years
Janice, 69: "We're just best friends. We don't argue – we've never argued. We both enjoy sports and walking and we just go along with what the other wants to do. We're very compatible.
Chris, 75: "Janice does all the food and the cooking – I do the outside and the garden."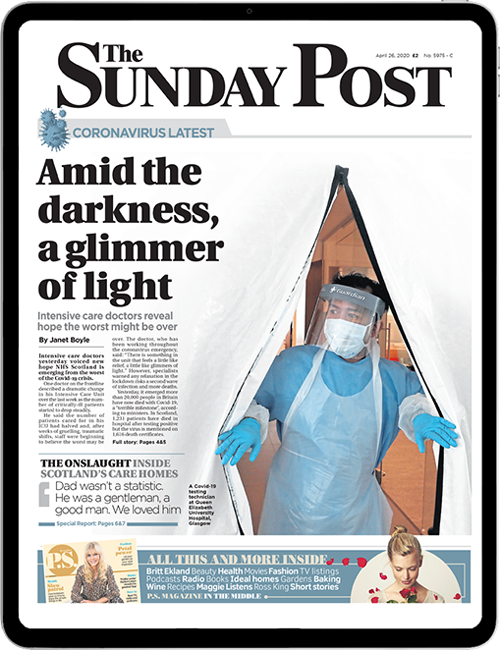 Enjoy the convenience of having The Sunday Post delivered as a digital ePaper straight to your smartphone, tablet or computer.
Subscribe for only £5.49 a month and enjoy all the benefits of the printed paper as a digital replica.
Subscribe