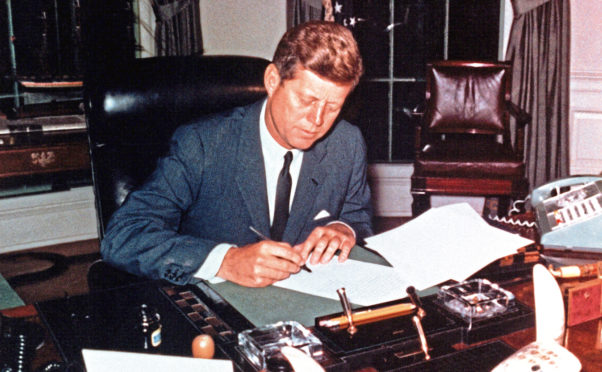 Coconuts have been around for longer than man. They saved the life of a budding US President, sparked the first soap opera, and have been used to both kill and protect.
Here author and photographer Robin Laurance shells the secrets of the coconut with Sally McDonald.
---
How did you come to write this book?
I have a passion for marzipan and I decided to write a book about it. But early in my research, as I was comparing the almond to other nuts, I came to the coconut and thought, "Wow. This is history". Then, when an American journalist friend told me there was a Kennedy connection, I knew I had to delve further.
How much research was involved?
I spent two-and-a-half years on research travelling to India, the Philippines and Thailand. But most of the time was spent delving through archives on line. Not a lot had been written about coconuts, so books that might have provided useful guidance did not exist.
Did you ever worry you might not find enough material?
I did wonder but you have to have faith and you have to be patient. If you keep digging the material presents itself. For example, I came across a suit of coconut (or coir) armour from the Pacific Kiribati Islands at the Pitt Rivers museum in Oxford.
What impact did the coconut have on early exploration?
The early explorers of the South Seas carried coconuts as a reserve water and food supply. They also used the husk (coir) soaked in pili nut oil for caulking – sealing the cracks between the hull's timbers. Galleons trading between Manila and Acapulco between 1565 and the beginning of the 19th century carried men whose responsibility it was to keep the ships afloat with the husk and oil.
Did the Kennedy link bear fruit?
Indeed it did! As a young naval officer the president-to-be was given charge of a motor torpedo boat as the US entered the Second World War. On a pitch-black night, his boat was rammed and cut in two by a Japanese destroyer. Having swum to safety, John F Kennedy and his men lived off coconuts on their island refuge. Then, fearing any communication on paper might be intercepted by the Japanese, Kennedy scratched a message on the inside of a coconut shell. Solomon islanders delivered it to an American base. The inscribed shell sat on the Oval Office desk throughout his presidency.
What other surprising finds were there?
It was a major surprise to discover the napalm used during the Second World War most devastatingly in the fire-bombing of Tokyo was formulated using palmitic acid from coconuts. Also, the first soap opera came about because of coconuts. US soap maker Procter & Gamble in the 1930s sponsored an NBC radio serial called Ma Perkins. In return, its new detergent Oxydol, which contained coconut oil, was mentioned in every episode.
What have been the coconut's most startling uses?
John Hunter – a research chemist at Queens College, Belfast in the 1870s – discovered coconut charcoal could adsorb gases. His discovery was taken up by organic chemist Raphael Ostrejko, who passed steam through the charcoal, thereby increasing its adsorption rate by 100%. That "activated charcoal" is now used in vacuum pumps at ITER, the international nuclear fusion research project in France.
Coconut charcoal was also used in gas mask filters in the Second World War and by paramedics as a first response to overdoses: charcoal absorbs poison in the gut before it gets into the blood steam.
Were there any shocks?
It was a shock to find so few mechanical aides on the coconut plantations. The coconuts are picked by hand – with the help of monkeys in Thailand – collected by hand with the help of bullock carts, and distributed by traders.
What overriding message would you like the reader to take from this book?
Understand the huge influence coconuts have had on the lives of our ancestors and ourselves.
Coconut: How The Shy Fruit Shaped Our World, Robin Laurance, £15.99, The History Press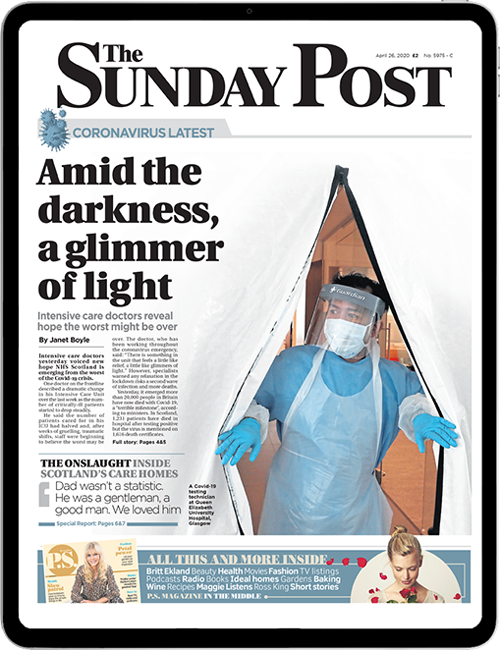 Enjoy the convenience of having The Sunday Post delivered as a digital ePaper straight to your smartphone, tablet or computer.
Subscribe for only £5.49 a month and enjoy all the benefits of the printed paper as a digital replica.
Subscribe