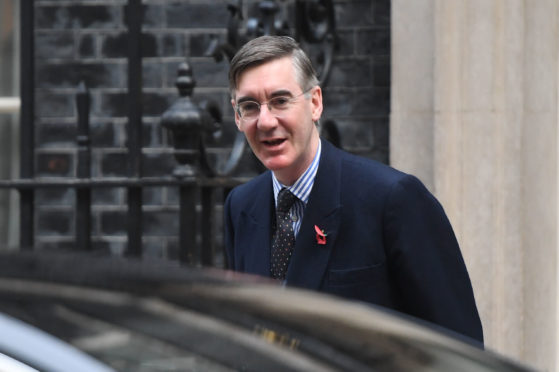 Like an even more demented Willy Wonka than the one envisaged by Roald Dahl, Boris Johnson launched his election campaign with the Wonkaesque invite to "come with us" into what could only be described as his world of pure imagination.
But, given this was the same week his government was blasted for falling foul of the Advertising Standards Authority for peddling lies over its flagship welfare reform agenda, then the electorate must judge whether swallowing Johnson's sweet talk is an act of national indulgence or one of Verruca Salt-styled self-harm.
The Department for Work and Pensions spent £225,000 of taxpayers' money on a nine-week advertising campaign that included a full wrap-around cover ad on the Metro newspaper along with a four-page advertorial designed to dismantle "myths" about Universal Credit and to "set the record straight".
Instead, the campaign prompted numerous complaints to the ASA, which upheld that the advert was "dangerous to the health and financial security of disabled people" and was "misleading".
The ASA also found the claim that people moved into work faster on UC than under the old system could not be proven and that two other claims – that the Jobcentre will pay an advance to people who need it; and that rent can be paid directly to landlords under UC – to be unsubstantiated.
It is no small thing for a regulator to slap down the government so resolutely but, in addition, it ruled the DWP must in future provide "adequate evidence to substantiate the claims in their advertising".
In other words, it must tell the truth.
There is a terrifying pattern of mendacity to this Johnson-led government. And in the same week that the ASA blasted it for its fallacious claims, it was also under fire for obstructing the release of a report on Russian interference in British elections. It doctored an interview with Labour's Keir Starmer. It was only stopped by impartiality rules from using Treasury research to attack Labour's economic plans.
It claimed it would build 40 new hospitals when there will be only six.
It pledged to put 20,000 extra police on the streets when that only replaces those it had removed.
It saw a minister resign for denying he knew a former aide's role in the "sabotage" of a rape trial when he actually did.
And the PM continued to claim that he didn't want another General Election, having voted for it multiple times.
Worse than the lies was the rude reality that this was also a government made up of over-privileged, pampered, petulant, and out-of-touch egomaniacs.
On the same day as the ASA's damning judgment was made public, Jacob Rees-Mogg implied he would not have died in the Grenfell fire because he was cleverer than the people who did. It was an unforgivably cruel comment made by a man that has never understood the psychological consequences of the oppression forced on others by class, money and status.
Johnson tells us that is the most important election in a generation. I fear Friday the 13th could yet prove it our unluckiest.