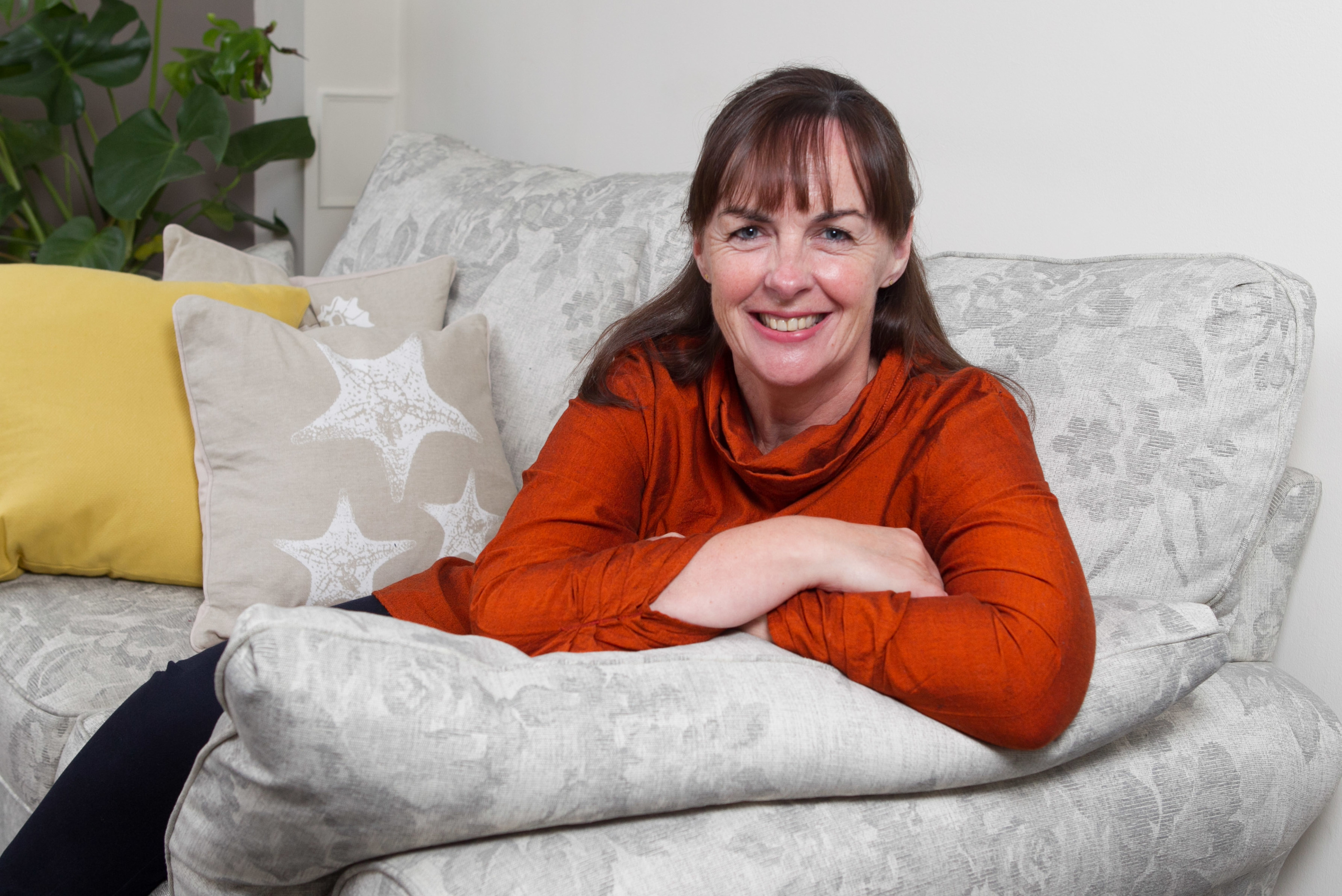 A LAW firm is set to be the first in the country to offer doula services to clients facing their final days.
Solicitor Hilary Peppiette is the driving force behind the scheme, having spent the past two years training to offer the specialist counselling and support.
Hilary, 52, is one of Scotland's first end-of-life doulas, companions for people who are dying.
But she's hoping for growing numbers across the country and to see a much more open discussion about death.
"It's something I have always spoken freely about at home but I know that's often not the case," said mum-of-four Hilary.
"As a private client solicitor for over 20 years, I have had many dealings with elderly clients and their families about wills and powers of attorney.
"You formed close relationships and they trusted you and told you such lovely stories. For those who didn't have families around them it was even more important to talk through things like the funeral arrangements and what they didn't want to happen in terms of medical treatment.
"I often went to see them in their own home or in care homes or hospitals and there were some wonderful conversations. Those were the best bits of the job as the people were so much more relaxed and you got a better sense of what was needed."
Doulas, which comes from Greek and means handmaiden, have more traditionally worked with mums-to-be, helping them through the birthing process.
But more than 100 individuals have now completed the UK's only certified training course for end-of-life doulas.
Hilary took the extensive Living Well Dying Well course set up by former palliative care nurse Hermione Elliott and has already worked with one family, helping them through a death.
And, having taken a short break from her legal career, when Hilary starts a new job with BTO Solicitors in Edinburgh in October, she'll be making use of her new experience.
"I'll be working in the private client team and we are exploring the possibilities of offering doula services," said Hilary.
The fee structure would still to be determined, but Hilary charged £10 per hour while doing her doula training.
"In an ideal world this role would be done by a friend or family member but many people aren't comfortable around death," said Hilary.
"What a doula brings is the expertise and the training. My mum died at home and while we did the best we could and it was a good death, I wish I knew then what I do now about what was going on for her at that time.
"It's only in the past 100 years or so that people have stopped caring for their dying family members at home and it all became about hospitals and the medical profession. Death has become a taboo and something that people have stopped talking about. But the more we are open about it the better.
"Being with someone and having those final conversations is so rewarding."