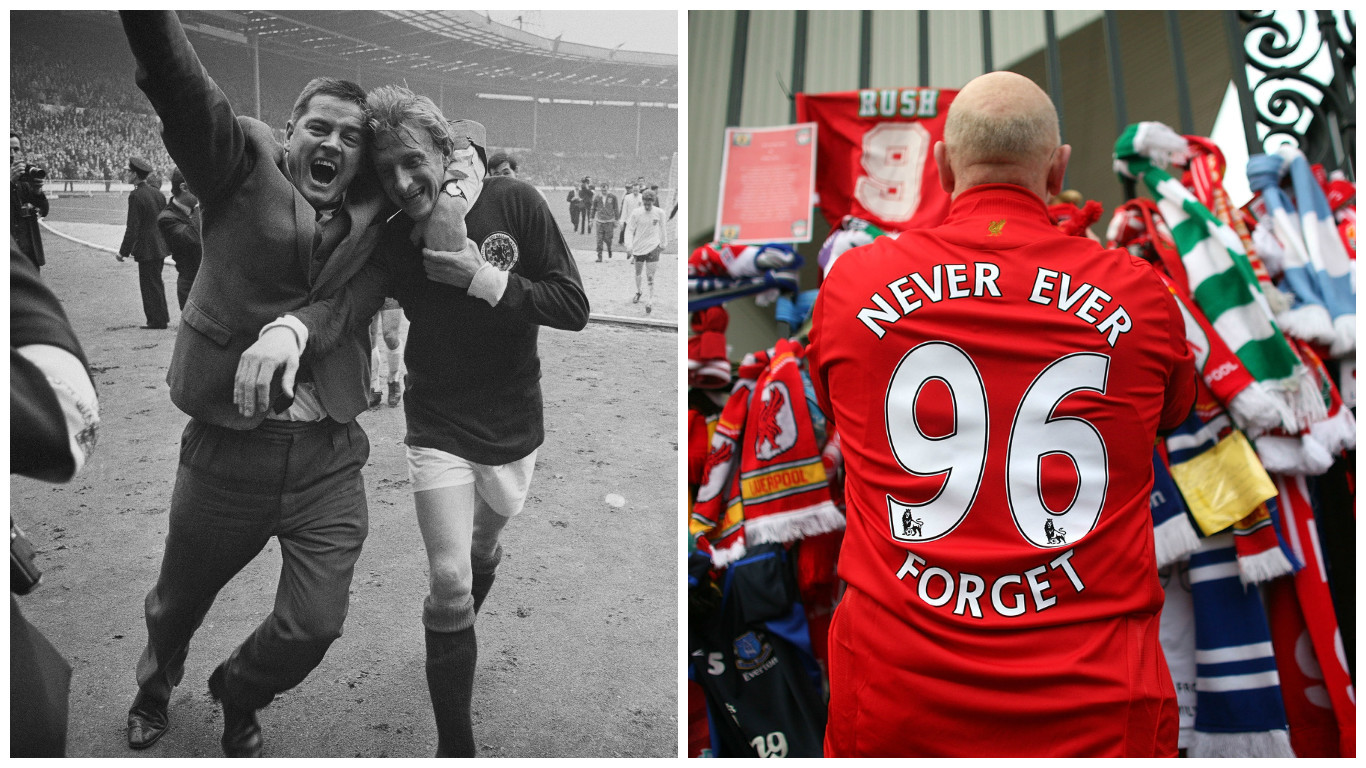 YESTERDAY was April 15.
It's a significant date in football for all the right, and all the wrong, reasons.
Fifty years ago, Scotland beat England – then the holders of the World Cup – 3-2 at Wembley.
But 28 years ago, April 15 was also the day when 96 Liverpool fans lost their lives at Hillsborough.
I don't have to tell you the contrasting emotions I get from those two events
Let's deal with the positive first.
Wembley '67 has had plenty of publicity in the past week and it has been terrific reading about it all again.
Jim McCalliog has been reliving the moment he scored the third and clinching goal against Sir Alf Ramsey's team. What a debut that was.
We had been 2-0 up thanks to Denis Law and Bobby Lennox, but England got back into it in the last 10 minutes through Jack Charlton.
Then Jim scored, and although Geoff Hurst made it 3-2, victory was ours.
After that fantastic result for manager Bobby Brown and his players, we Scots weren't slow to call ourselves the unofficial "World Champions" – and quite right too.
Some people disputed us having that title, but I think it was fully deserved because it was an incredible achievement.
I was only 16 at the time, and watched the game on TV.
I remember Jack Charlton getting injured, but playing on with a broken toe. No substitutes were allowed, so big Jack just went up front.
I don't have any other particular memories about the 90 minutes. But my dad certainly enjoyed the result. He loved to see Scotland winning.
The thing that strikes me now looking back is the quality of the Scotland team.
It had six Old Firm players in it, seven if you want to include Rangers legend, Jim Baxter, even though he was at Sunderland by that stage of his career.
The likes of Billy McNeill, Bobby Murdoch, Willie Henderson and Jimmy Johnstone weren't even in the line-up.
It just goes to show the standard of the players we had back then.
I'm told that was the only time those 11 guys played together, but what a performance and result they gave our country in front of a crowd of almost 100,000 fans.
Baxter's display of keepy-uppy on the park that afternoon is still talked about to this day, and he loved to entertain the fans.
But, I suppose, we shouldn't have been overly surprised by the result.
Scotland had first-class players and the Old Firm were dominant in Europe.
Less than six weeks after the Wembley win, Celtic defeated Inter Milan to win the European Cup.
The following week, Rangers lost to Bayern Munich in the Final of the European Cup-Winners' Cup.
What an era it was for Scottish football. It was incredible stuff, and it's unlikely we'll ever sample that again in such a short space of time.
To think that only two months later I was at Celtic, and training with guys who had won the European Cup and beaten England at Wembley.
I was blown away by it all.
It was the start of my career as a footballer and I've been very fortunate to have had such a wonderful career, played for Celtic, Liverpool and Scotland and managed Liverpool, Blackburn Rovers, Newcastle United and Celtic.
I was privileged to have been part of some memorable triumphs.
Unfortunately not every moment has been pleasant, and none worse than April 15, 1989.
I actually didn't realise until now that Scotland beat England in 1967 on the same date as the Hillsborough Disaster, when 96 men, women and children lost their lives in a crush after going to Sheffield to watch their beloved Liverpool play in a FA Cup semi-final.
It's one hell of a contrast.
There was a long fight by the families for justice, after the Liverpool supporters were initially blamed for what happened.
It took a group of tenacious campaigners – family and friends of the people who were killed – to get to the truth and finally clear the names of their loved ones.
Justice was done 27 years later.
They should have never have had to wait that length of time, but they did eventually get the verdict they deserved.
They will have received a bit of satisfaction from the verdict and the fact that they were vindicated.
But I know a day won't go by when they don't think of the people they lost, and yesterday would have been yet another poignant time for them.
There are still one or two things to tie up in the whole process of what happened on that fateful day.
But I hope that many of them have found solace in different ways after being totally vindicated.
I think about the people close to those who were caught up in Hillsborough all the time.
Yes, I went to many of their funerals, but I can't begin to imagine their relatives' suffering in the past 28 years.
But Liverpool is a fine city and Liverpool Football Club is a wonderful football club.
I hope that in some small way, everyone has helped make things just a wee bit easier for them to cope with.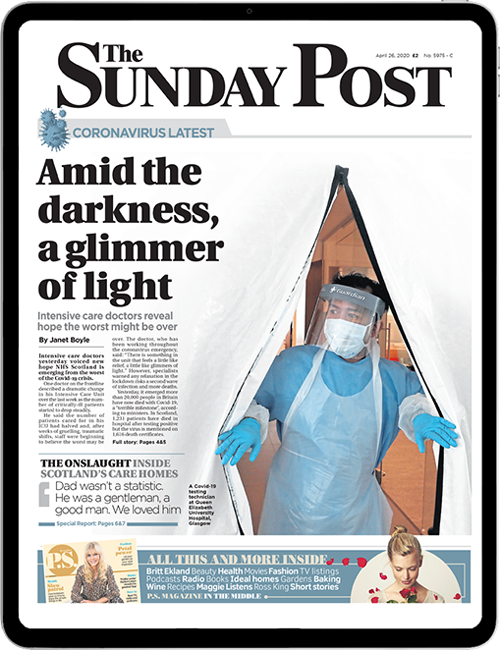 Enjoy the convenience of having The Sunday Post delivered as a digital ePaper straight to your smartphone, tablet or computer.
Subscribe for only £5.49 a month and enjoy all the benefits of the printed paper as a digital replica.
Subscribe