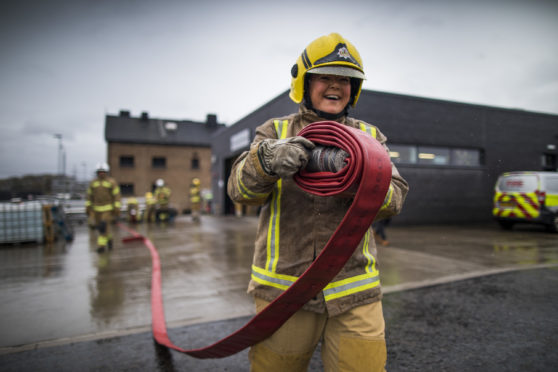 Scotland's fire service is battling to recruit more women after it emerged only one in 20 firefighters are female.
The 999 service is now attempting to redress the balance by encouraging more women to apply for the 300 firefighter vacancies currently available through its Break the Mould campaign. Liz Barnes, the Scottish Fire and Rescue Service's director of people and organisational development, said: "Our applicants don't properly represent the communities of Scotland.
"What we are trying to do is open up particularly around women because there seems to be a perception that firefighting is a male role."
It's a similar story in some other frontline roles with women accounting for less than a third of UK police officers.
The Scottish Fire and Rescue Service admit bosses are trying to get to the bottom of why so few women apply to be firefighters.
Last year, 4,373 people across Scotland applied to be firefighters. Only 8% of those applicants were women and, of the 360 who applied, only 23 were offered the job.
Reports recently suggested cultural icons such as Fireman Sam do little to encourage gender equality in the 999 service.
But Ms Barnes is adamant that if people understand what the role involves, it would encourage more to apply.
She said: "The role of the firefighter as it was traditionally known is really changing.
"We have got changing risks such as floods and terrorism.
"There is a broader range of options in the role than there was traditionally when the fire service came into being."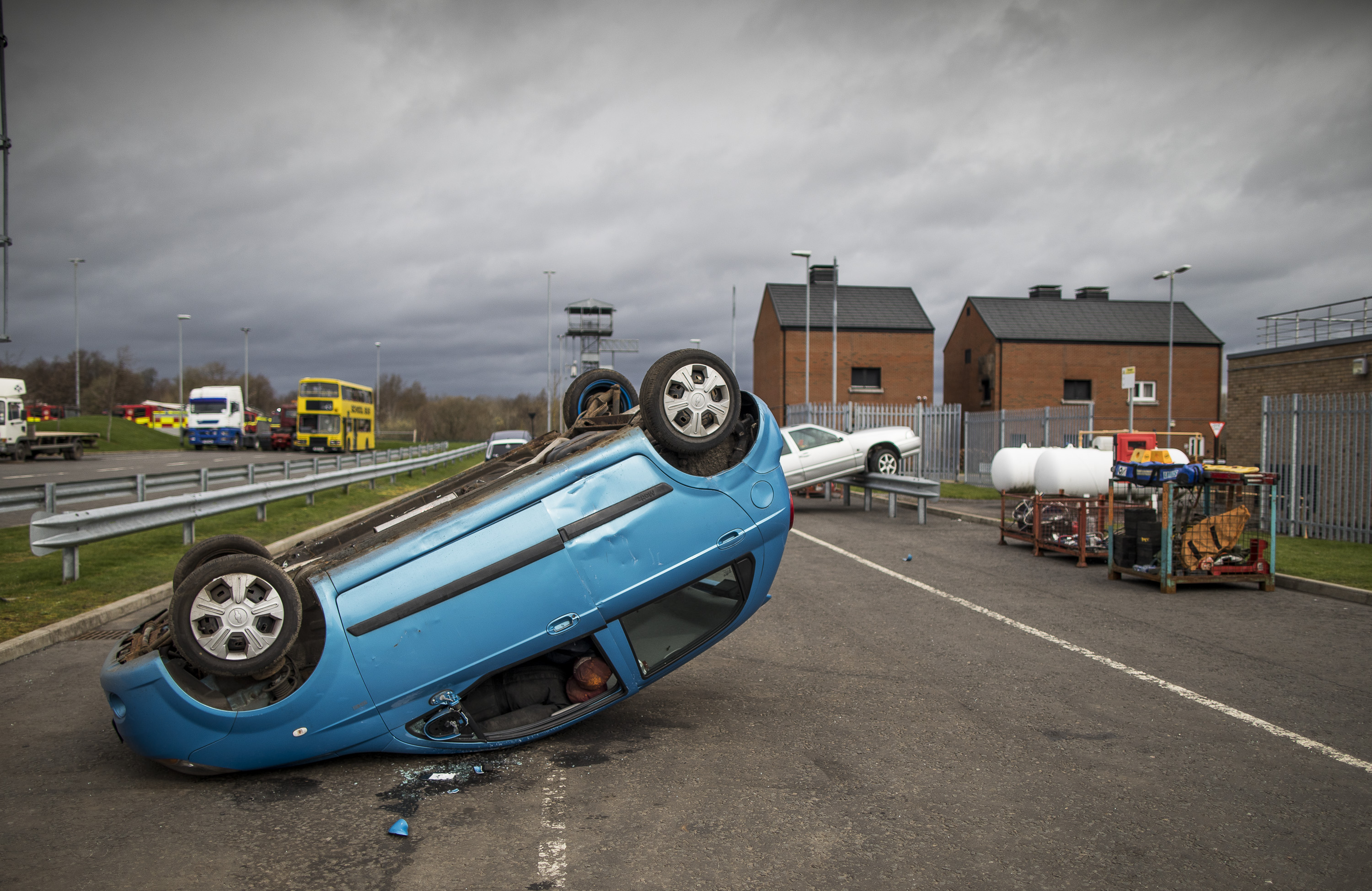 Firefighter Kenny Stark, who is also an instructor at the national training centre in Cambuslang, South Lanarkshire, added: "A firefighter is a firefighter. I don't see any difference.
"When we put on this uniform we are all one.
"We are all firefighters and we all have the same aim to protect communities."
Following claims by some female firefighters that they faced bullying or discrimination in the job, Ms Barnes said there were strict policies in place to deal with such incidents.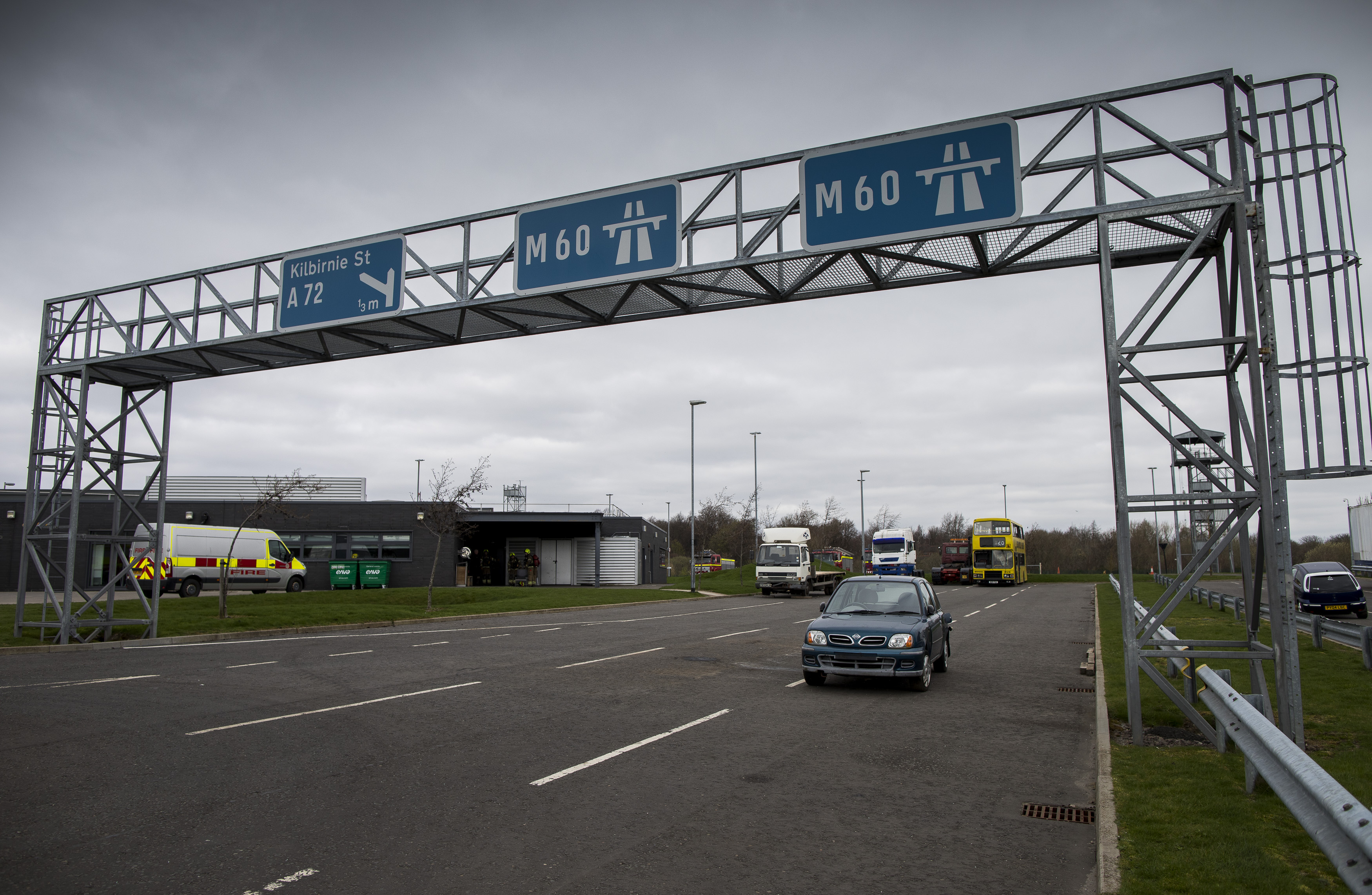 She said: "I have spoken to women who have had a great experience.
"At times you will get issues arising and people behaving in a manner in which you don't want them to behave.
"We have got really robust policies and have an absolute zero tolerance of any of that kind of behaviour whether it is against women or anybody else for that matter."
Last year, there were 175 full-time female firefighters working alongside their 3371 male colleagues, and anyone who has have considered the role as a career is urged to apply.
Kenny added: "Being a firefighter is the best job in the world.
"I would love to see more people applying to experience what I have in my career."
"Is it tough? Of course, it is. Can women do it? Of course, we can"
Sunday Post reporter Stacey Mullen trains with the Fire Service
One sentence keeps roiling around my mind as I tackle one of the most physically challenging and draining days of my life.
"The role of a firefighter is not what you expect it to be and it will push you to your limits."
Fire service instructor Kenny Stark was not wrong, I think, as I walk through a pitch black room, weighed down with safety kit, roasting hot in my protective suit, trying not to give in to claustrophobia as I breathe through a mask.
And that is before rockets of flames suddenly flare right next to me.
I had expected it to be tough but nothing like as tough – or as complex – as this.
For my day as a firefighter I am at the Scottish Fire and Rescue's west of Scotland training centre (there are two others) in Cambuslang, South Lanarkshire.
The centre aims to prepare firefighters for everything they might face on a 999 call so there is a mock town with a tenement building, houses, industrial units, a seven-storey high rise and even a section of motorway.
There is even a train wreck inside a tunnel.
First I am introduced to the uniform or, as fire fighters call it, personal protection equipment.
The yellow trousers and tunic are easy enough, although the boots are more of a struggle. But wearing the uniform, with my helmet on, I feel I could tackle anything.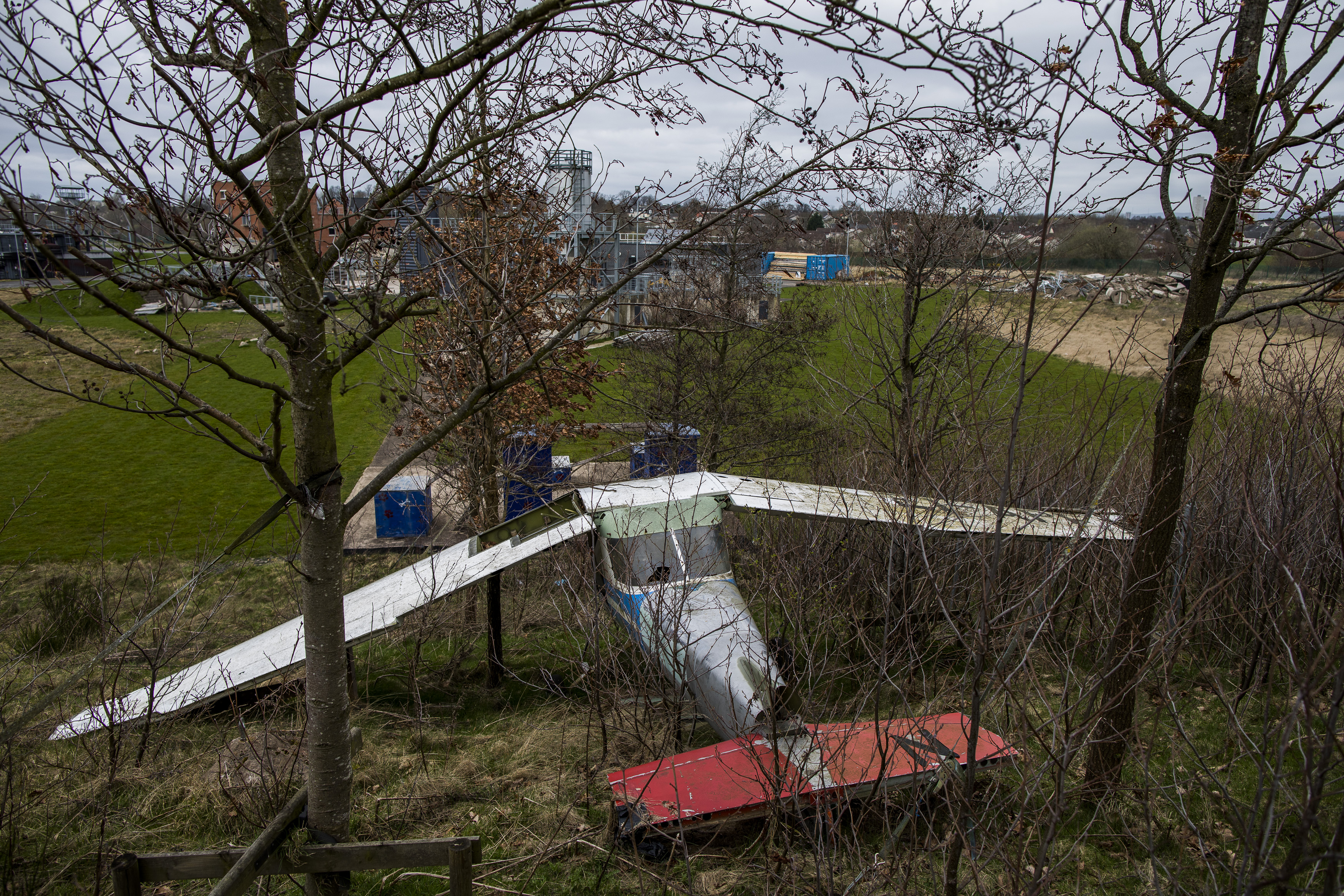 That though is the straightforward part. The breathing apparatus comes with a heavy cylinder containing compressed air and, my own personal nightmare, a mask strapped over my face.
I have to enter a burning building, controlled by a technician who makes flames appear via a remote control, to fight a fire. I feel fine, in control, despite the weight of the hose testing my strength to the limit.
Then comes a train wreck. Climbing down a ladder, with the carriages tilted over, I struggle to work my way through the tangle of broken seats. I can't even begin to imagine the sort of strength I would need to be able to lift casualties.
I quickly begin to see that firefighters have to be brave because the job and the situations they encounter doesn't allow for anything else.
The ability to face your fears head on, overcome challenges and put others first isn't something everyone can do.
But the support I get from Kenny – a firefighter for more than a decade – shows how, with training and teamwork, daunting challenges can be tackled.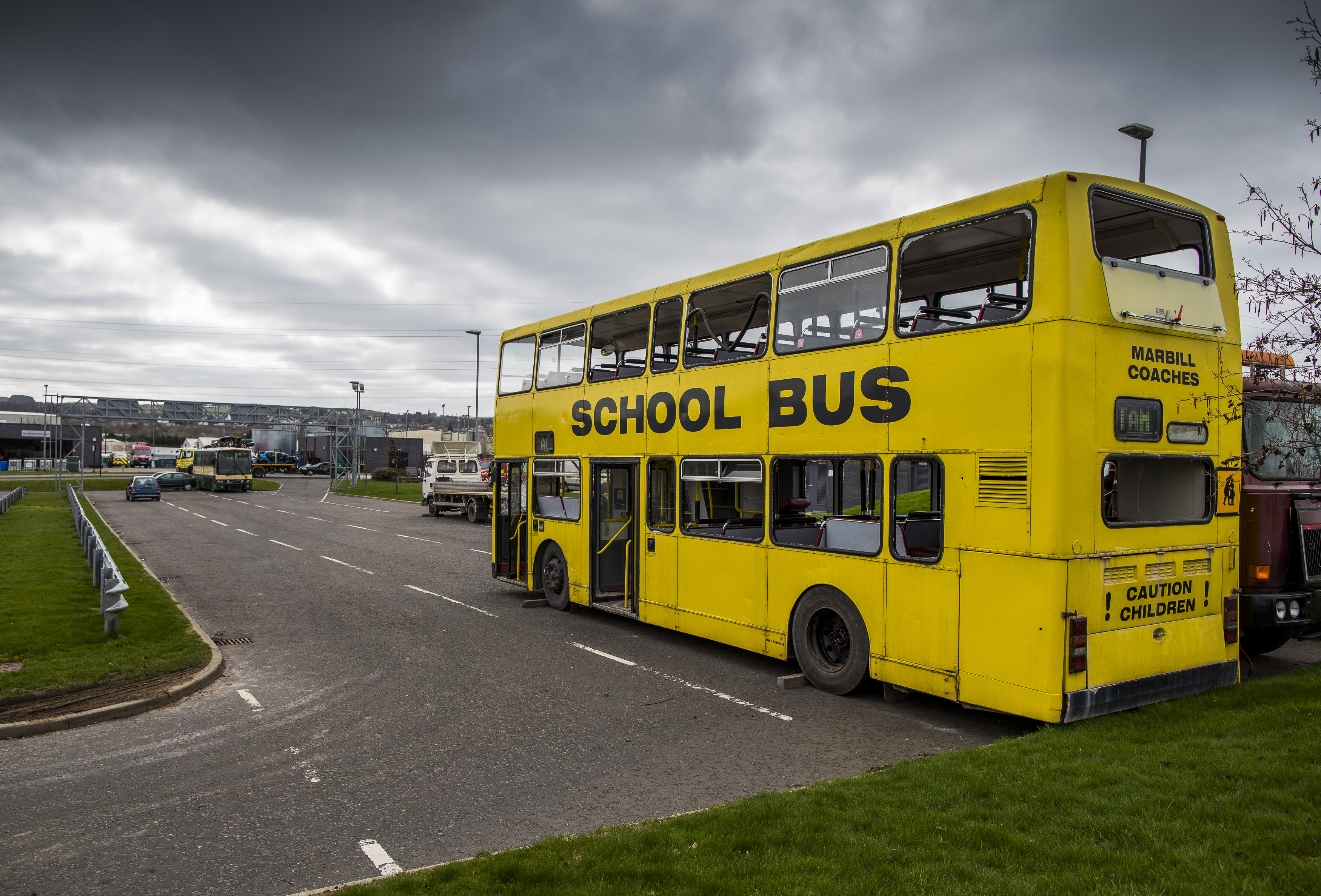 The Scottish Fire and Rescue Service believes it should represent the communities it protects. The diversification that requires is quite a task.
Part of that diversification is a call for more women to join the service and nothing I encountered on my training day would be impossible for a woman – but they would need to be physically and mentally strong.
My day in uniform has taught me this job is not about who you are, it is about what you are made of.
---
You can apply to become a firefighter via the My Job Scotland website. The closing date for applications is April 8.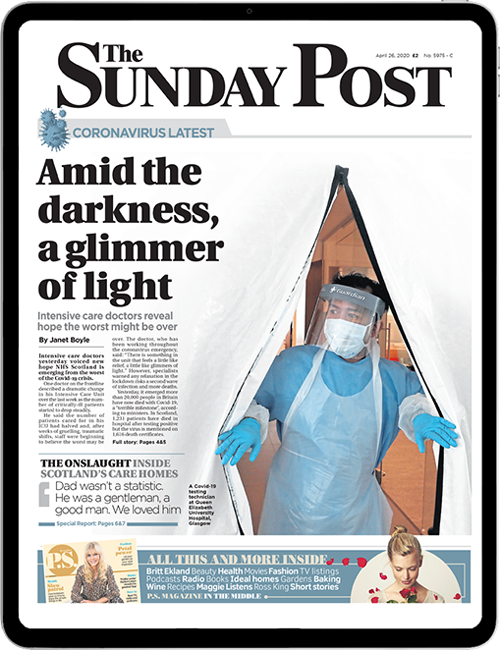 Enjoy the convenience of having The Sunday Post delivered as a digital ePaper straight to your smartphone, tablet or computer.
Subscribe for only £5.49 a month and enjoy all the benefits of the printed paper as a digital replica.
Subscribe