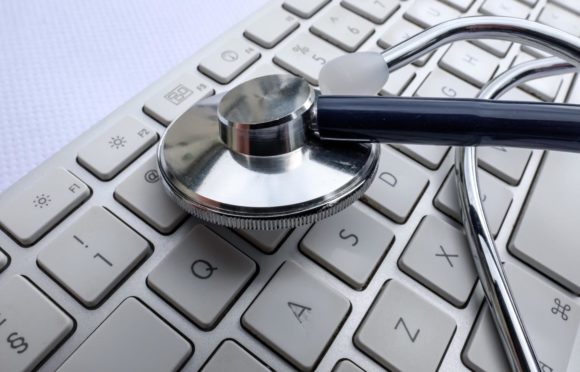 Almost 70,000 Scots are struggling with work-related stress as a result of the pandemic, experts and unions warn.
Figures from the Health and Safety Executive (HSE) reveal 68,000 Scots endured stress, depression and anxiety related to their job last year.
The HSE's Workplace Health and Safety Statistics for Scotland, covering 2021, found these stress-related conditions accounted for 59% of work-related illness.
However, one expert warned unscrupulous employers have exploited the pandemic to worsen working conditions because the watchdog has been "missing in action," a charge it denied.
Unions say while some staff have found going into work during the pandemic highly stressful, working from home has also had a huge and damaging impact on mental health for others.
Roz Foyer, general secretary of the STUC, said: "Stress levels have increased for workers during Covid whether through increased workloads, health and safety concerns in the workplace or, for many, mental health impacts of working from home."
She said for some people, working from home offered increased flexibility, helping with happiness and productivity but added: "It is only a minority of workers who want a complete shift to working from home and another proportion want a complete return to the office as soon as the pandemic makes it safe to do so.
"Many workers also do not have housing arrangements that are suitable for home working.
"We also know that for some people, working out-with their home is an important sanctuary from domestic violence which has increased during the pandemic."
An STUC study published last March, called 365 Days of Homeworking, found a third of workers' mental health had worsened as a consequence, with stress and muscular-physical fatigue the main reasons.
Professor Andrew Watterson, a public and occupational health expert at Stirling University, said the problem was caused by deteriorating working conditions, very high workloads, staff shortages, unsafe and unhealthy workplaces, having to go to work, having to work from home, isolation, and dealing with uncertainty and rapidly changing conditions.
He accused the HSE of failing to do enough to protect workers during the pandemic, adding: "Workplace stress and mental health conditions have risen steeply."
Staff increasingly feel insecure in their jobs because of the economic impact of Covid and are more reluctant to complain, according to Inverclyde Employment Centre manager Jim McCourt. He said: "Staff feel helpless. They are terrified they might lose their jobs. They are so terrified, many of them worry about complaining when their rights are abused."
Dr Tom May, of the Institute of Epidemiology and Healthcare at University College, London, interviewed frontline workers and found them to be more at risk from stress related to the pandemic.
He said: "We found key workers suffering anxiety due to their worries of exposure to the virus and passing it on to family."
Scottish mental health charity Support in Mind Scotland has seen an increase in workers and employers seeking help and support during the pandemic.
Workers have been forced to go back to work while still waiting for results of PCR tests in defiance of government guidelines, according to Ian Tasker, of campaign group Scottish Hazards.
He said: "We've had contact with a number of staff who were being forced back to work while still awaiting the results of PCR tests by major companies, and workers who had had to isolate being forced to face absence management disciplinary hearings which is unacceptable.
HSE chief executive Sarah Albon said: "Work-related stress and poor mental health should be treated with the same significance as risks of poor physical health and injury. In terms of the affect it has on workers, significant and long-term stress can limit performance and impact personal lives.
"No worker should suffer in silence and if we don't act now to improve workers' mental health, this could evolve into a health and safety crisis."
The regulator said it had partnered with a number of organisations to highlight the triggers of stress, the legal duty of employers and how to manage the risks.
Mental Health Minister Kevin Stewart said: "The Scottish Government is funding programmes to support the welfare of public sector employees, including NHS and education staff, during the pandemic and we expect all employers to make the wellbeing of their workforce a top priority."
Expert: Official response to stress crisis has been feeble
A leading health and safety expert has questioned the official response to the escalating amount of stress in Scottish workplaces and said watchdogs are "missing in action".
Professor Andrew Watterson warns some unscrupulous employers have used the pandemic to dodge their responsibilities. He said: "The workplace stress impacts generated by the pandemic, outwith the health sector and easily foreseeable, have been due to such factors as deteriorating working conditions, very high workloads, staff shortages, unsafe and unhealthy workplaces, having to go to work, having to work from home, isolation, and dealing with uncertainty and rapidly changing conditions.
"The lead from the UK's HSE on this subject has proved exceptionally weak, despite the fact that its generic advice is 'Employers have a legal duty to protect workers from stress at work by doing a risk assessment and acting on it'. The public might assume HSE would then ensure employers take action but it usually does not."
The Health and Safety Executive said: "The pandemic has highlighted the need to protect the health of employees who have faced unprecedented challenges – we want to make sure good mental health is central to this. We have ongoing engagement with STUC, Scottish Hazards and others on this issue."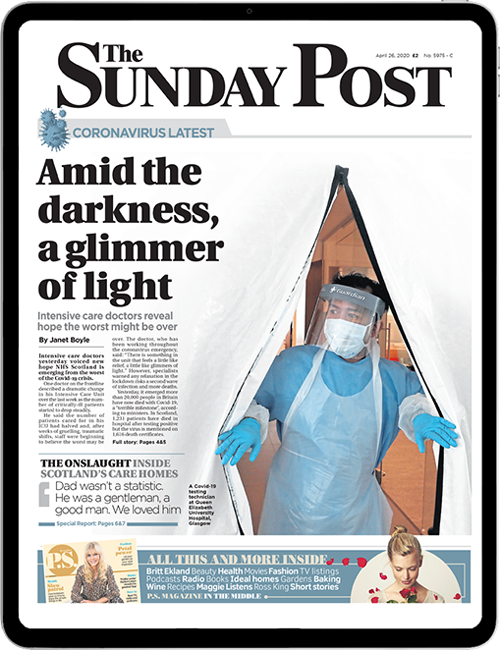 Enjoy the convenience of having The Sunday Post delivered as a digital ePaper straight to your smartphone, tablet or computer.
Subscribe for only £5.49 a month and enjoy all the benefits of the printed paper as a digital replica.
Subscribe