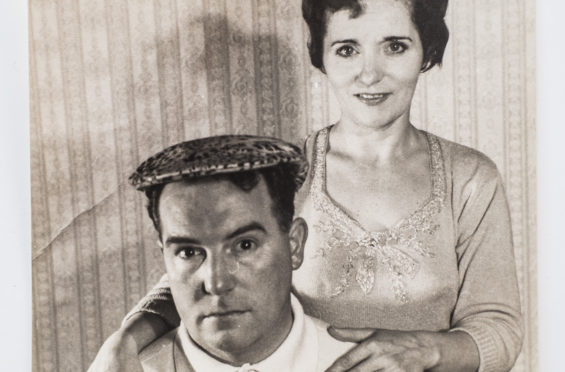 He was the tall droll, a legendary funnyman who Billy Connolly called his hero. She was the Small Doll, his beautiful, talented partner, on stage and off.
But to Annabelle Meredith and her brother Douglas they were simply mum and dad, Chic Murray and Maidie Dickson.
The 100th anniversary of the comedian's birth later this year is already being celebrated but Annabelle remembers her dad's birthday for another reason.
She said: "Chic was born on November 6, 1919, but he always told Douglas and I his real birthday was November 5.
"He said that was why people let off fireworks all over the country on that night. They were celebrating"
A play based on the couple's lives called A Funny Place To Put A Window – one of Chic's famous punchlines – is going on tour for the first time to mark his centenary.
Chic, who died in 1985 aged 65, will be portrayed by actor Dave Anderson, a well-known face from TV's City Lights, who also appeared alongside Chic in Gregory's Girl in 1981.
River City and Still Game actress Maureen Carr will play his wife and showbiz partner, Maidie.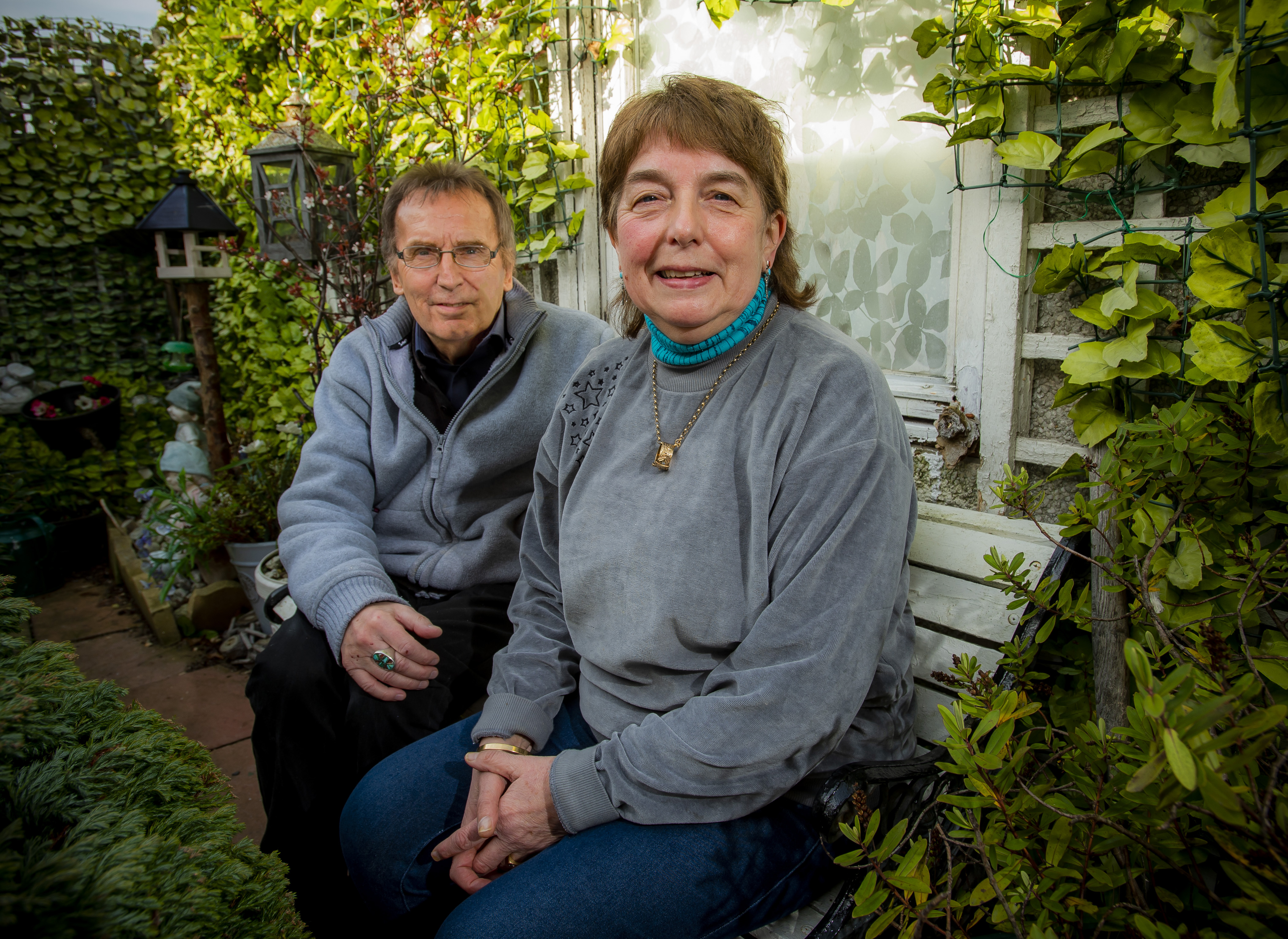 Together, Chic – who was 6ft 3in and Maidie, who was just 4ft 11in – were known as The Tall Droll with The Small Doll and packed out theatres from the Glasgow Empire to the London Palladium with their music, yodelling and comedy act.
Annabelle and Douglas say Dave – who wears Chic's signature bunnet on stage – has captured the surreal humour of the father they claim "was in full control of his eccentricities".
She said: "The play deals with Chic's last night on earth but it also rolls back the years of his career with Maidie.
"It is very true to life and really captures the essence of both of them."
Douglas said: "Dave plays him perfectly. He has all his mannerisms. He becomes Chic."
Several years ago, actor Dave got first hand experience of Chic's offbeat humour.
Annabelle said: "They both once lived in the same street in Glasgow, and one night Dave heard a commotion outside his window.
"When he looked into the street he saw Chic shouting: 'Stay down. Go away. I've told you before. Stop following me'.
"But this was Chic's imaginary dog. He used to pretend a stray dog was following him home and he couldn't get rid of it."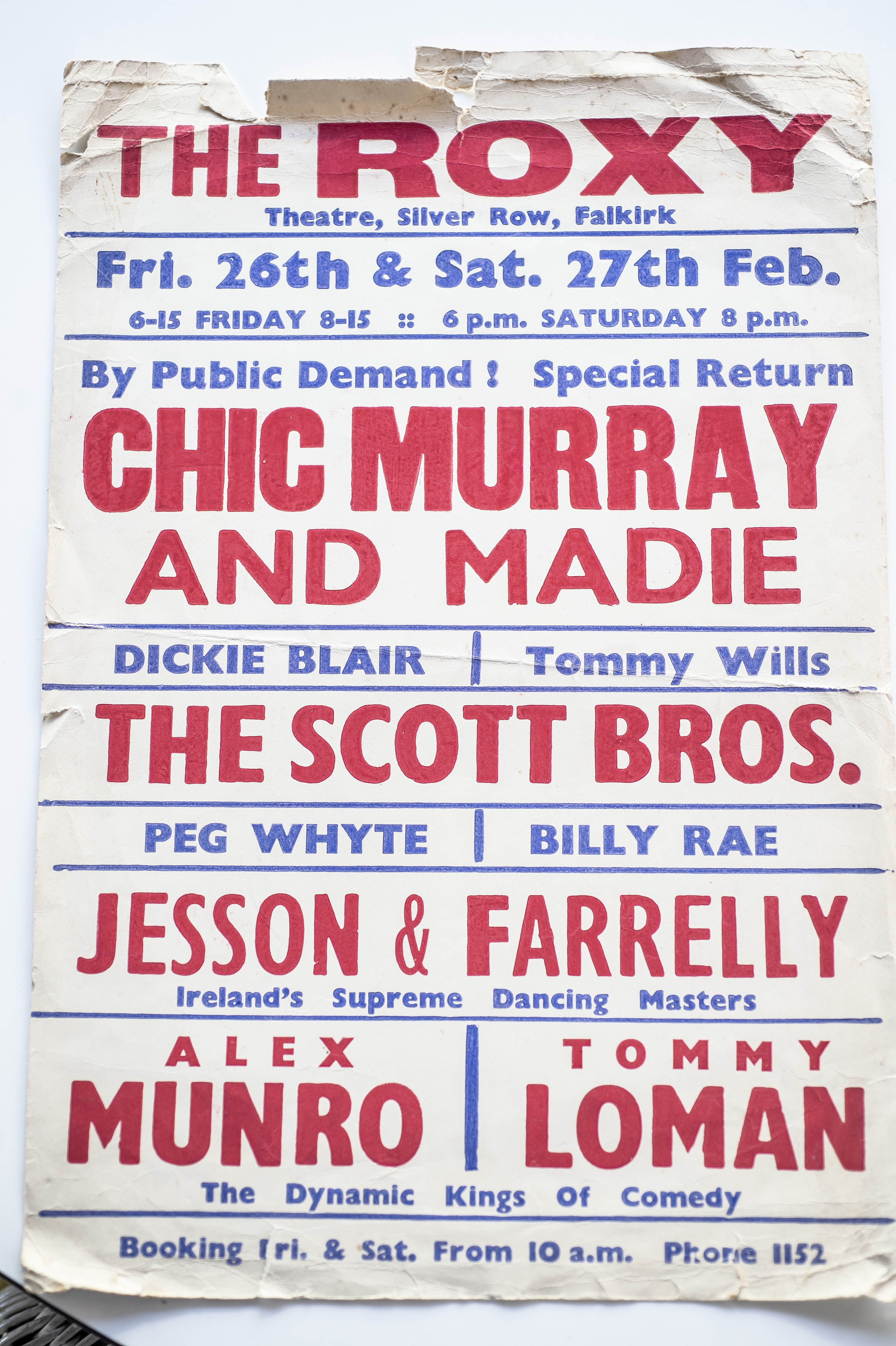 This week, Annabelle and Douglas unearthed a treasure trove of previously unseen pictures and memorabilia from their lives.
Chic met Maidie, who passed away in 2010, by accident. She had been a star in her own right since making her stage debut, aged four, at the Capitol Theatre in Leith in 1926. She became a skilled accordion player and appeared on the same bill as music hall legends Sir Harry Lauder and Will Fyfe, who composed the song, I Belong To Glasgow.
Chic began his working life as an apprentice in the Kincaid Shipyard in his native Greenock before trying his hand as a performer.
In 1944, while appearing at Greenock Empire, Maidie needed digs and was taken in at the family home by Chic's mum Isabella, who was the local welfare officer.
Romance blossomed and Chic and Maidie were married at St Giles Cathedral in Edinburgh in 1945.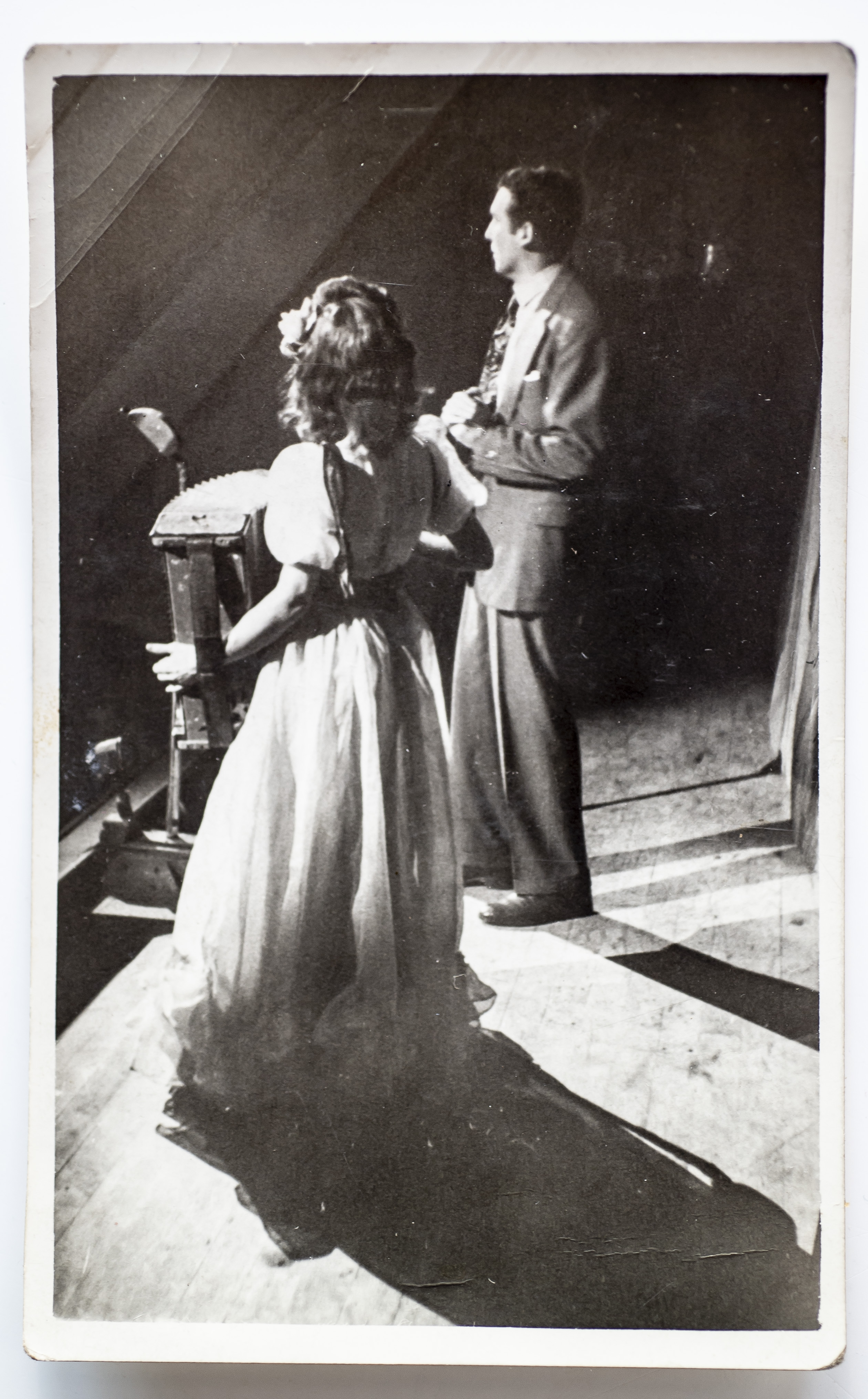 Annabelle and Douglas were brought up in Edinburgh by their "Nana" Dickson, Maidie's mum, but joined their parents on summer seasons during school holidays.
"There was a tremendous happiness because they were doing so well," she recalled.
"We realised at a tender age that this was their job … they weren't the butcher, baker or candlestick maker. We knew they weren't coming home every night because they couldn't.
"But we were fortunate enough to go with them every summer season to places like Great Yarmouth, Margate and Blackpool."
Douglas said: "He was a funny man at home. He just couldn't help it. He had a source of humour which came so naturally."
Annabelle recalled occasions when Chic's antics left them bewildered. She said: "When he got a bit exasperated he'd run through the house shouting: 'Call for Mrs Pollock, call for Mrs Pollock'.
"To this day, we have no idea who that was, or if she even existed.
"The scene in Gregory's Girl – in which he played the grumpy headmaster – is very familiar too.
"When he's playing the piano and says to the wee lad: 'Go away small boy' … that is not far from the truth.
"At home, he'd sit at the piano and sing to the wall – over and over again until he had sharpened the song and really perfected it.
"So if Douglas or I went into the room we would get that same look."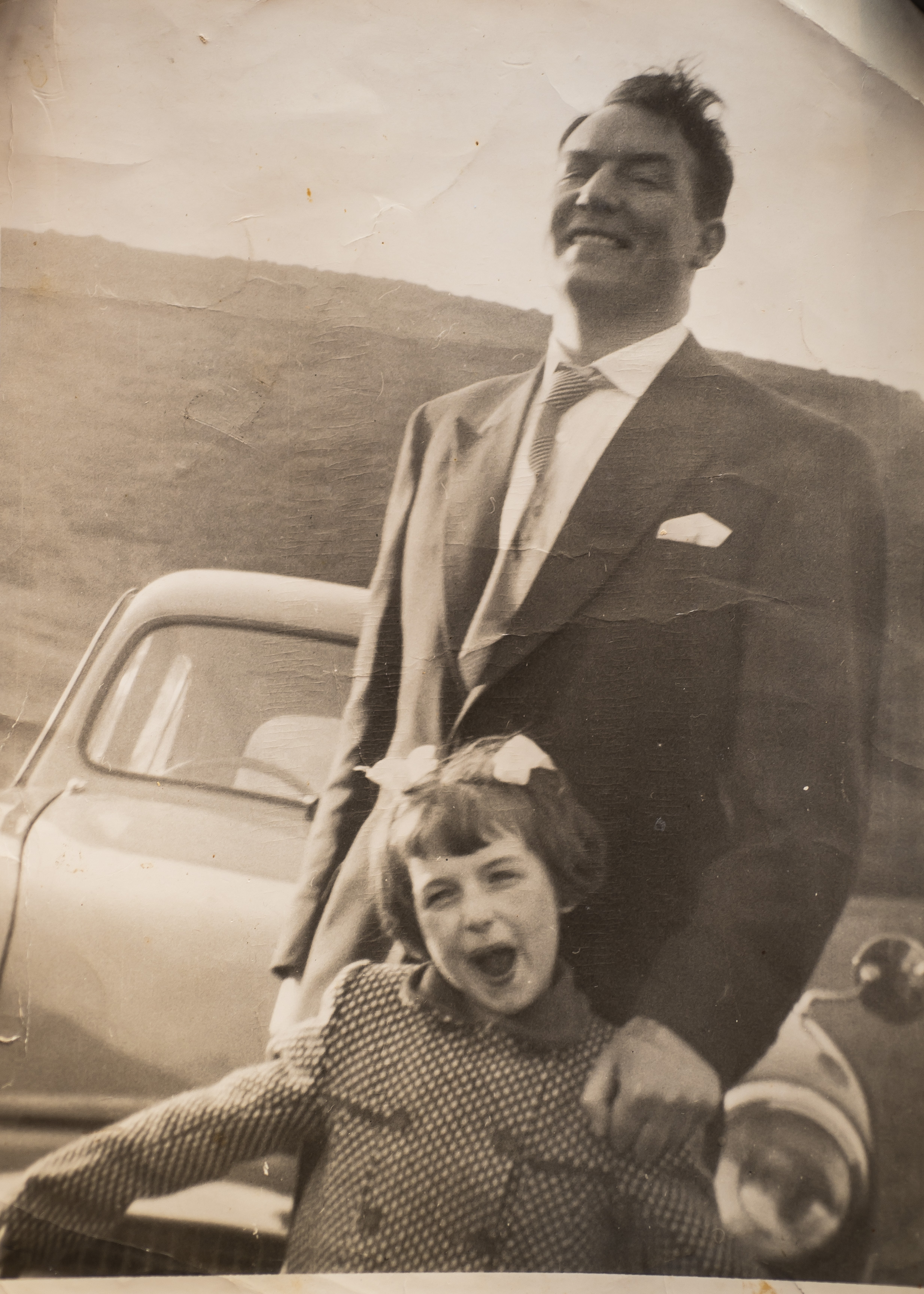 Chic and Maidie were divorced in 1972 but they remained firm friends after the split.
As he continued performing, Maidie bowed out of the showbiz life to run a hotel in Edinburgh named Chic Murray's."Fans would travel from all over the world to meet him," revealed Annabelle.
Chic also became a successful actor appearing in the James Bond offshoot movie Casino Royale, alongside Orson Welles, Peter Sellers, David Niven and William Holden.
And he became the toast of Merseyside when he portrayed Bill Shankly, the legendary Scots boss of Liverpool FC, in the stage play You'll Never Walk Alone.
In 1985, Chic travelled home to Edinburgh to visit Maidie at the hotel. But he arrived so late he didn't want to wake her so bedded down in the home of the next door neighbour. He died during the night of a perforated ulcer.
Billy Connolly led the tributes during a funeral filled with laughter at Mortonhall Crematorium.
Among the showbiz friends who also paid their respects were Jimmy Logan, Jack Milroy, Johnnie Beattie and Moira Anderson.
They were left in stitches when Chic's favourite bunnet – which lay on top of the coffin – appeared to "nod" when it was lowered.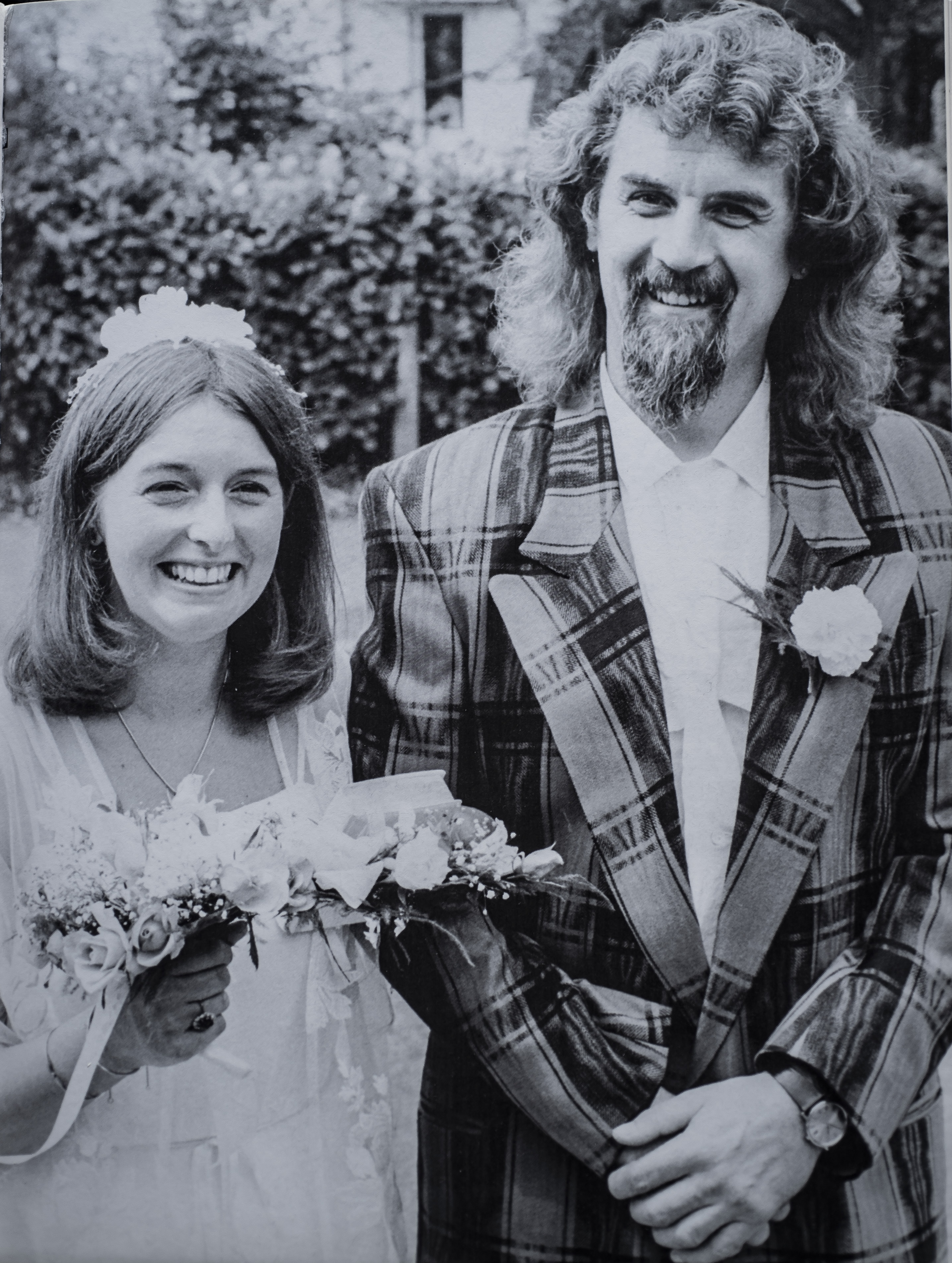 Months later, The Big Yin stepped into Chic's shoes when he gave Annabelle away at her wedding to husband Harry in Cardiff.
Connolly said: "I was lucky enough to be able to regard myself as his friend. He never stopped being my hero."
Stuart Hepburn, writer and director of A Funny Place To Put A Window, said: "This is the perfect time for a reappraisal of his comedy genius."
---
A royal let down for Chic and Liberace
In 1956, Chic and Maidie were chosen to perform at The Royal Command Performance before The Queen at the London Palladium.
The star-studded bill included Laurence Olivier and Vivien Leigh, Liberace, Bob Monkhouse, Gracie Fields, Tommy Cooper and Arthur Askey.
But the show was scrapped because Britain was in the grip of The Suez Crisis.
"They were so chuffed to be asked to appear in the first place as the first Scots to take part since Sir Harry Lauder," revealed Annabelle.
"It's now become one of the most famous Royal Command Performances ever because it did NOT go ahead.
"Maidie phoned her mum that night to tell her the news. They were very upset. But the person who was most upset was Liberace as he didn't get to meet The Queen."
---
A Funny Place To Put A Window: Oran Mor, Glasgow, March 25-30; Beacon Theatre, Greenock, April 2-6; The Traverse, Edinburgh, April 9-13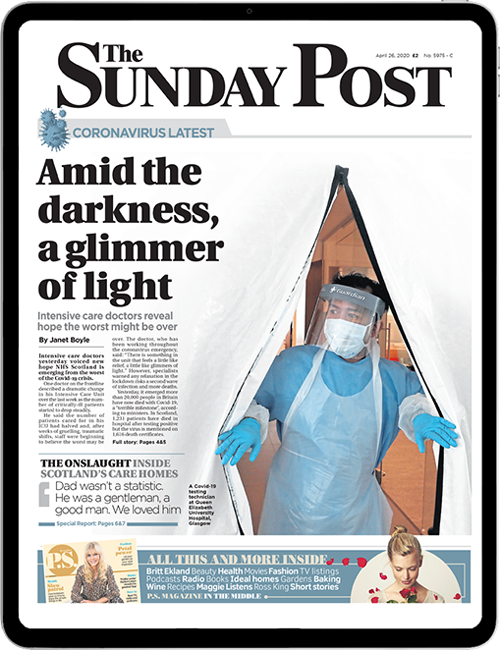 Enjoy the convenience of having The Sunday Post delivered as a digital ePaper straight to your smartphone, tablet or computer.
Subscribe for only £5.49 a month and enjoy all the benefits of the printed paper as a digital replica.
Subscribe