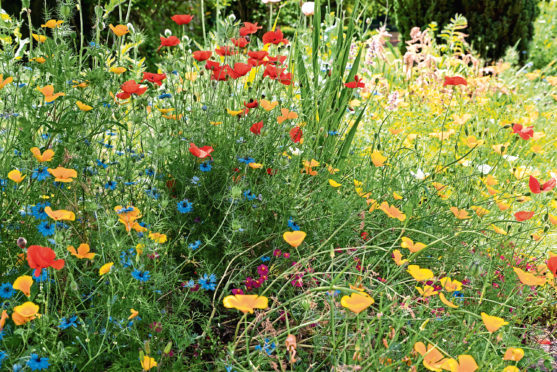 Lockdown inspired you to embrace gardening? Here's how you could save some money in the process.
With holidays on hold, 2020 is turning out to be the year of the great garden getaway, with people's appreciation of their own patch of outdoor space blossoming as they've not been able to venture far from home.
Some 85% of people across the UK have been carrying out some form of home improvements during lockdown, according to a survey by Aviva – and while decluttering is the most popular activity, gardening came a close second, with more than half (52%) of people testing out their green fingers.
Like all things though, gardening costs can easily add up – so what if you're watching your budget? And could embracing your outdoor space help you trim back elsewhere?
Whether you're an experienced gardener, or getting your hands dirty for the first time, here are some tips for saving money in the garden…
Grow your own vegetables
Growing your own veg can be a great way to save some cash and help you trim your regular supermarket bill. Even if you haven't got a patch of soil to dig into, you could grow herbs in pots on windowsills or growing vegetables in larger pots or troughs, provided they are deep enough.
You could also experiment using seeds from vegetables that are already in your kitchen and seeing if they'll grow. It may be a bit hit and miss, but it won't be an expensive mistake if it doesn't work out.
Grow your savings by starting small with your plants
Large, mature plants may look great in the shop, but you could save a fortune by sowing from seed or buying smaller plants that will grow bigger in time.
Multiply your existing plants to make savings
If you've got empty spaces in your garden to fill, try creating more plants from those you've already got. Try taking cuttings to create new plants. You may want to use a rooting hormone to help them along. Or divide up clumps of leafy plants such as irises to create more.
Re-use old containers
Use what you've already got to hand – whether you're growing seedlings in empty yoghurt pots or cans, or making a mini watering can out of an old plastic milk bottle.
Make your own compost
Turn your waste from your garden and kitchen into something useful. There are plenty of tips available online for making your own compost.
The Royal Horticultural Society (RHS) website (rhs.org.uk), for example, suggests that to get the balance right, you could aim for between a quarter and a half soft green materials, such as grass clippings and vegetable kitchen waste, and the remainder as woody material such as wood chippings, cardboard or old leaves.
Swap ideas
Learning from other keen gardeners is a great way to make some savings. Join online discussion forums to find out how others keep their costs down.
Research the prices of garden accessories
If you're buying items for the garden, you could consider using websites to help you find a cheaper deal. Product comparison website Pricerunner.com, for example, says it's recently seen a surge in people looking for garden-related products such as robotic lawnmowers, pressure washers and outdoor accessories. As well as comparing prices, cashback and voucher code websites could also help you save.
Finally, don't underestimate the value of the possessions in your garden
The average UK garden contains nearly £1,500-worth of valuables, according to research from MoneySuperMarket.com. The typical value of items stored outdoors comes to £1,457. And despite many people having got on their bike to keep fit during the lockdown, MoneySuperMarket found only a fifth (20%) of people insured their bike under their home insurance.
Kate Devine, head of home insurance at MoneySuperMarket, says: "Most standard contents insurance policies include a small amount of cover for garden items, but specifics can vary – so it's always worth checking to ensure that your valuable outdoor items are fully covered."
Here is the average value of items people were keeping outdoors across the UK, according to MoneySupermarket, ranked from highest to lowest:
1. London, £1,792
2. South West, £1,621
3. East Midlands, £1,548
4. East Anglia, £1,496
5. North West, £1,472
6. South East, £1,411
7. Scotland, £1,408
8. Yorkshire and the Humber, £1,294
9. West Midlands, £1,276
10. North East, £1,265
11. Northern Ireland, £1,263
12. Wales, £1,222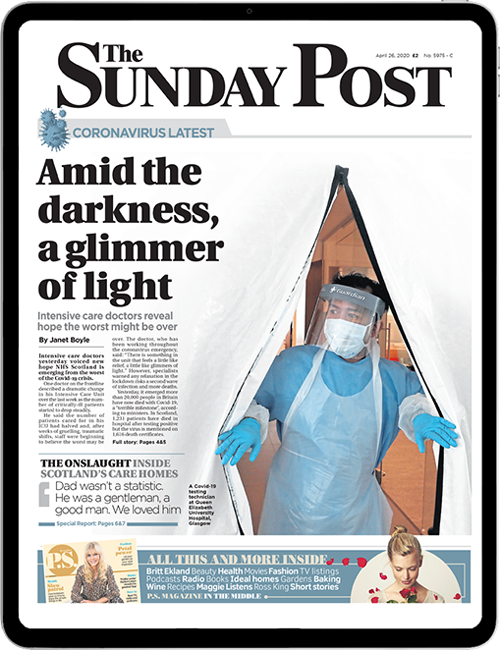 Enjoy the convenience of having The Sunday Post delivered as a digital ePaper straight to your smartphone, tablet or computer.
Subscribe for only £5.49 a month and enjoy all the benefits of the printed paper as a digital replica.
Subscribe