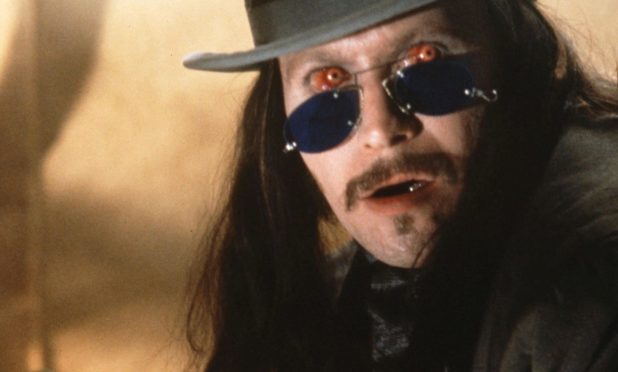 Critics do not influence audiences. So says the BBC's film guru Mark Kermode who insists that, despite what several chastened film-makers may feel, a single review won't influence a movie's box-office takings one way or the other.
He points to huge blockbuster hits that raked in the cash despite he and his colleagues lining up to give them a critical kicking, and little-known gems that did no business whatsoever even though they praised them to the hilt.
Bram Stoker's Dracula is a case in point – but in one very specific area.
The movie was a monster hit despite just about every review singling out Keanu Reeves' performance as one of the worst in cinema history.
Reeves played Jonathan Harker, the young London lawyer sent to Transylvania to work for Gary Oldman's Count Dracula only for the vampire to fall for Harker's fiancee, Mina, and hasten to Britain for a bite to drink.
And his portrayal ranked high on lists such as "50 Performances That Ruined Movies" with various pundits claiming he "was out of his depth" and "frequently blasted off the screen by Oldman", while his Harker was described as "a dreary, milky nothing".
Best known up until then for his role as a Californian slacker teen in the Bill And Ted films, one critic joked: "You can visibly see Keanu attempting not to end every one of his lines with 'dude'. The result? A performance that looks like the young actor's perpetually constipated."
Another wrote: "It's one thing to cast Keanu Reeves as an esteemed British lawyer, but it's quite another to ask him to act alongside Gary Oldman and Anthony Hopkins. The two Oscar nominees run rings around the poor Canuck."
Reeves' English accent attracted the worst criticism with some deeming it the worst ever in film, even more appalling than Dick Van Dyke's Cockney abomination in Mary Poppins!
Director Francis Ford Coppola defended his choice, saying: "We tried to get some kind of matinee idol for the part of Jonathan because it isn't such a great part. If we were all to go to the airport, Keanu is the one that the girls would just besiege."
And, for my money, he's nowhere near the worst thing in the picture – step forward Tom Waits.
I'd say the singer chewed the scenery as Dracula's creepy and tormented servant Renfield but it'd be more accurate to say he chewed the insects that infested his filthy asylum cell as he served up as much ham as you could ever want.
Winona Ryder's accent as the aforementioned Mina also attracted flak but if it wasn't for her, the movie would never have been made.
She brought it to the attention of the legendary director at a meeting arranged to clear the air after she dropped out of The Godfather III days after shooting began, causing delays and bad feeling.
Ryder took the script to the meeting and recalls: "As I was leaving, I said: 'If you have a chance, read this script.' He glanced down at it politely but when he saw the word Dracula his eyes lit up. It was one of his favourite stories from summer camp."
Coppola threw himself into the film, desperate to create something that hadn't been seen before and rescue Dracula from the old cliches.
The movie's hair and make-up designer said: "Francis didn't want the typical Dracula that had already been done in Hollywood.
"He wanted something different, a new Dracula without the widow's peak, cape or pale-white skin."
Enter Gary Oldman, who admits the Count wasn't a bucket-list role for him but that he wanted to work with Coppola.
Also, he admits: "It was my first big American movie, made on a big set with lots of costumes. For a young actor, that was a tremendous experience."
However, Ryder found the intensity of Oldman's acting style too much and the two fell out early on, having difficulty working together from then on.
Ryder referred to the "trauma" of the experience, saying she "felt there was a danger" while working with Oldman, though she now refers to it as "teen drama".
She says: "He was going through a divorce but he's been sober for a long time now and he's raised three kids, and he's a dream.
"He's a good friend of mine now."
The finished film is certainly overblown but it's "eerie, romantic and operatic", wonderful to look at and total reinvented the old count, freeing him from the campy cape 'n' fangs schtick that had begun with Bela Lugosi in 1931.
The only Dracula adaptation to win an Oscar – all for how glorious it looked and sounded – it proved to be a game-changer in that it showed a horror movie could be worthy of an all-star cast, great director and top production levels.
I have to admit it's a personal favourite, I watch it every Christmas for some reason, and I have been known to imitate Oldman's Transylvanian tones while enjoying a decent claret – "I never drink… vine."
Bram Stoker's Dracula (1992) – Horror Channel, Saturday May 30, 9pm.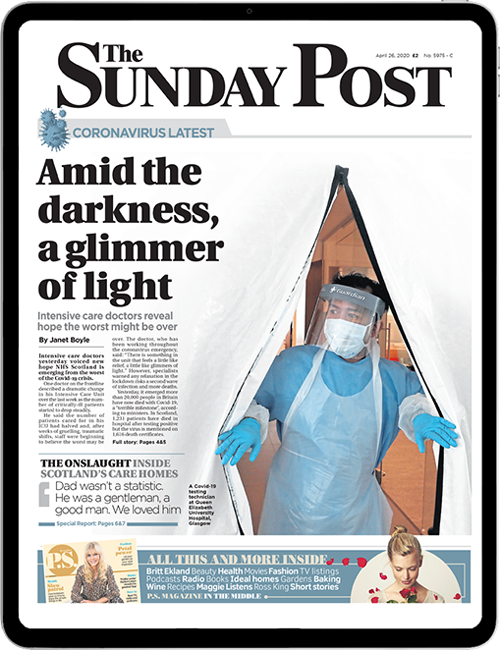 Enjoy the convenience of having The Sunday Post delivered as a digital ePaper straight to your smartphone, tablet or computer.
Subscribe for only £5.49 a month and enjoy all the benefits of the printed paper as a digital replica.
Subscribe