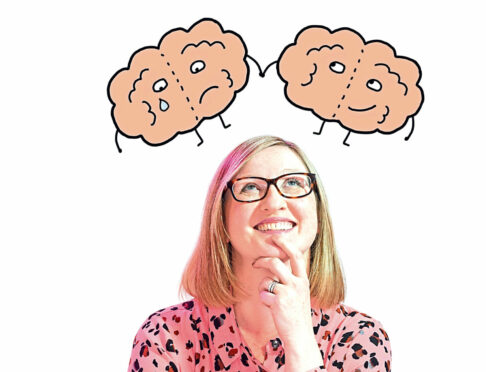 She is the brain behind Instagram's @thepsychologymum with more than 120,000 followers whose online pandemic self-help guide earned her a Prime Minister's Points Of Light Award.
Dr Emma Hepburn is very happy. In fact, the Glasgow-trained clinical psychologist is an expert on happiness. And in a new book just out, the mum-of-two is hoping to help readers find happiness, too.
A Toolkit For Happiness: 55 Ways To Feel Better aims to arm them with accessible and easy to use tools to boost mood. Supported with Hepburn's own punchy illustrations, it teaches that happiness is as much about weathering the storms of life as it is about enjoying the good times, and shows how a few simple changes can make a major difference.
The new bright and light hardback follows her award-winning free online offering, How To Stay Calm In A Global Pandemic, shared digitally around the world millions of times.
The good doctor, a lecturer in wellbeing at the University of Aberdeen, practises what she teaches. Hepburn – the health expert on BBC Scotland's recent Susan Calman's Happy Space series, who also works in the NHS, supporting staff dealing with pandemic patients – chuckles as she confesses: "When I got the call about the Points Of Light Award I thought it was a scam. They said, 'We're from the government,' and I said, 'Of course you are!'"
Laughing, she reveals: "A few weeks later I ended up in the most random zoom call of my life to Prime Minister Boris Johnson. It was the most bizarre experience ever. My children came down and video bombed it!"
She explains the PM's "people" called during his visit to Scotland to ask if she would like to join other award winners in a conversation with Mr Johnson. She says: "I thought, 'Why not?'"
Hepburn, who qualified in clinical psychology at the University of Glasgow, made her first foray into the world of authorship last year with her debut, A Toolkit For Modern Life: 53 Ways To Look After Your Mind. It was an immediate success. Her online guide to navigating the pandemic went out in November and was free to download daily.
Now her accessible and relatable work on happiness, based on research she uses in her lectures, looks set to be a hat-trick. She says: "There are lots of myths about happiness and what makes us happy, which means we often look for happiness in the wrong places.
"This book aims to bust some of these, help us identify what actually makes us happy and how we can build happiness into our everyday lives. Happiness is as much about how we learn to deal with the difficult times as building the good.
"It also looks at how we can learn protect happiness and deal with the inevitable difficult emotions and events that we experience. I look at the brain and think about why it isn't designed for happiness, and how we can work around our natural brain biases and short cuts to improve our wellbeing.
"I hope readers can gain an understanding of their own happiness and what contributes to it, and gain insights into the everyday things we all tend to do that can be unhelpful for our happiness.
"I'd like them to be able to view happiness as something they can build into their everyday life, through practical and achievable exercises."
Dr Emma Hepburn A Toolkit For Happiness: 55 Ways To Feel Better, Greenfinch, £14.99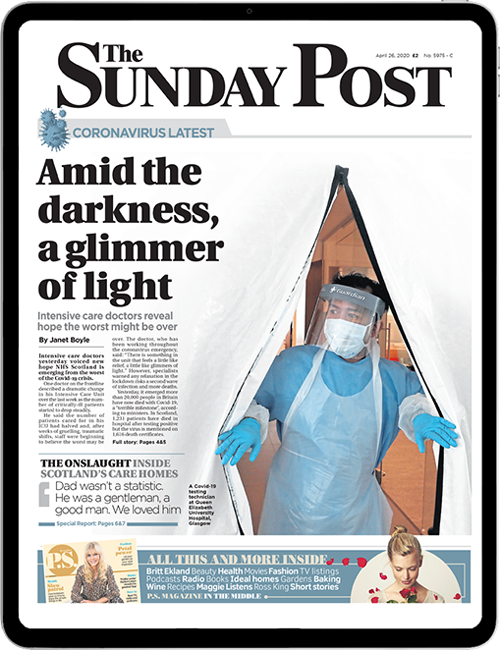 Enjoy the convenience of having The Sunday Post delivered as a digital ePaper straight to your smartphone, tablet or computer.
Subscribe for only £5.49 a month and enjoy all the benefits of the printed paper as a digital replica.
Subscribe