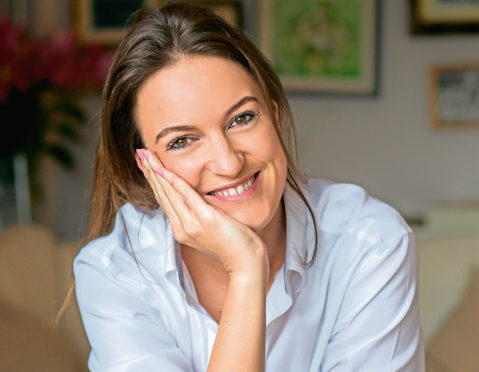 Sophia Money-Coutts is on her way to fulfil a very special wish of her own when The Sunday Post catches up with her at her lockdown London home.
She reveals: "Actually, I am going to hospital today to pick up the injections to start the next phase of it all."
"It all" refers to IVF and the process began just before lockdown. With coronavirus restrictions easing, former society magazine features editor Sophia is ready to pick up where she left off.
She explains: "I'm 35, I'm single, and I don't necessarily expect – certainly in lockdown – that I am going to fall in love tomorrow.
"I am pretty sure I want to have a child, or children, in my life at some point. So I am doing this now and am seriously considering doing the sperm donor thing and having a baby by myself.
"I read this brilliant book just before lockdown by an American woman who had gone down this route of 'do I freeze my eggs?' It was like reading about myself. There was a line in it that I remember, she said, 'You have forever to find someone but you do not have forever to find a baby'.
"So I am being pragmatic. Also it stops me from panicking. All around me are friends getting married and having babies and it can feel at this age like you are being left behind."
The former Tatler journalist, who grew up in the Scottish Borders and made a living interviewing the British aristocracy, knows all about upper-middle-class romance, angst and drama. Her raunchy writing even thrilled octogenarian sexpot Jilly Cooper, who said of her books: "So funny. And the sex is amazing – makes me feel like a nun!"
Having found success with her debut The Plus One, followed by What Happens Now? The Wish List is set to make it a hat-trick.
Sophia reveals: "I was invited to a dinner by a friend and sat next to this amazing woman who told me how she had become pregnant with her boyfriend, who then upped and left halfway through the pregnancy.
"So she wrote a list of all the things she was really looking for in a man and then she found him! She was convinced that she'd put this list out into the universe, and the universe had granted all her wishes. It was very specific. It had 30 different things on it. He ticked every one and was now the de facto father to her baby. My little antennae for stories went off.
"With The Wish List I decided I wanted to have a character who didn't have a boyfriend, and was a bit down in the dumps with her much more glamorous younger half-sisters."
She visits a love coach who forces her to write a list of what she wants.
Sophia says: "I thought there was so much comedy potential in that. A comedy of errors. When What Happens Now? came out in paperback a lot of women – who probably picked it up in Asda – messaged and said, 'I'm a mum who's got three kids and I really haven't read since having them. Yours is the first book I picked up and I have just laughed from start to finish'.
"I love the idea that it has given someone a bit of escape and a bit of downtime from normal life. That is even more important, given the grimness of what's going on just now."
Sophia Money-Coutts, The Wish List, HQ, £12.99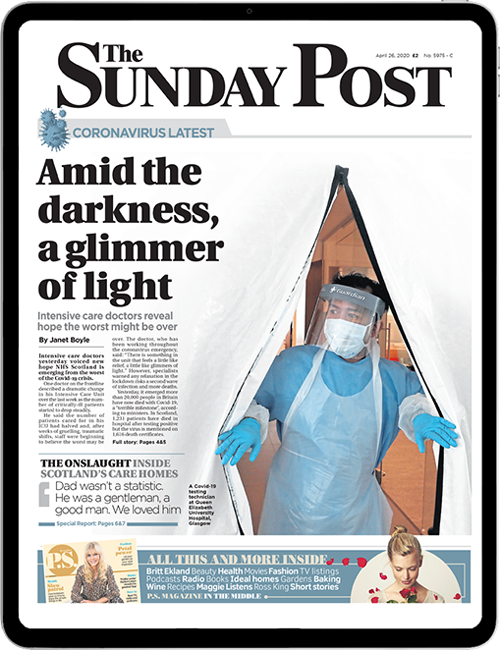 Enjoy the convenience of having The Sunday Post delivered as a digital ePaper straight to your smartphone, tablet or computer.
Subscribe for only £5.49 a month and enjoy all the benefits of the printed paper as a digital replica.
Subscribe