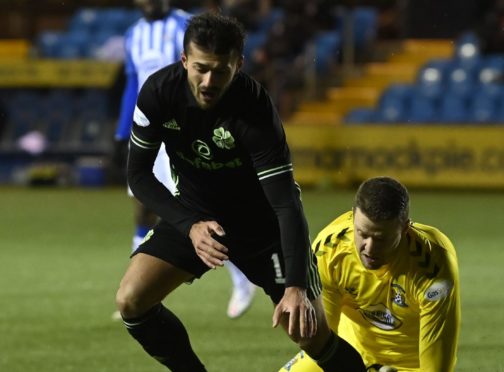 In an ideal world, Scottish football would be able to afford VAR.
But the Scottish FA and the SPFL do not have the financial riches to put the system in place.
It's unfortunate but, in the current financial climate, not something they can be criticised for.
If the money isn't there, then it isn't there. Simple as.
Not being able to review incidents during the match and get the call correct on the spot means that, unlike the top flight in England, footage from debatable incidents in Premiership matches is being reviewed a day or two after a game has finished.
We've seen such situations arise recently with Alfredo Morelos, at both Tannadice and Easter Road, where he picked up retrospective bans which Rangers didn't contest.
And in the past week, the authorities have called both halves of the Old Firm to book.
Celtic striker Albian Ajeti was hit with a two-game ban for simulation in gaining a penalty during the Hoops' 4-0 win at Kilmarnock.
The Parkhead club are appealing that, and the hearing will be heard tomorrow.
Kemar Roofe's late lunge on Murray Davidson during the Rangers-St Johnstone clash in midweek also came under post-match scrutiny in the Hampden offices, and he is also facing a two-match ban.
The Ibrox club are now considering an appeal.
It's all well and good looking at things after the final whistle has blown – but that's of little comfort to the likes of Kilmarnock or St Johnstone.
They'd have preferred immediate action on the field of play.
In general terms, and not specific to one case, I'm all for action being taken after the event if it's appropriate. It's the next best thing to VAR.
Sometimes VAR gets criticised in the English game because it might take two or three minutes to reach the right decision. But that's got to be better than taking three or four days, surely?
What we do need to be careful of in Scotland is that we are not undermining the referees every week, and demoralising them. However, if a player has stepped out of line in any shape or form, then he deserves to be punished.
Some people have argued that the game should be officiated for 90 minutes, and once the whistle has gone then that's it over.
There should be no looking back at incidents for possible retrospective action.
But if a player knows there is the possibility of action being taken against him the following day, or on the Monday morning, then that will hopefully act as a deterrent.
Yes, you will still get players trying it on in different shapes and forms, but they will have it in the back of their minds that they might get caught and face a ban.
I know the after-game footage is studied by three former referees, and they make a decision on whether or not there be any action taken.
That's absolutely fine, but there should also be a former professional footballer on the panel.
He would be able to give a view of what might have been going through a player's mind at a particular incident.
Sure, not every player thinks the same.
Some can be more devious or dishonest than others. But I think it adds credibility to the whole review process, and would also be more acceptable to players and managers if they know a former player has been involved in the outcome.
The former player would, of course, need to make sure that everything from the meetings remained in-house and private.
But, overall, it would be advantageous.
It would also be beneficial if the wording of some of the laws of the game were changed. More clarity is required.
Right now, the interpretation of some of the rules is too wide open. It needs to be looked at – and I'm sure even some referees would agree.
There is no doubt that improvements can be made, and we need to try to make them if we can.
VAR is by no means perfect. A few tweaks here and there are definitely required.
But it is helpful to reach the right decision in the quickest possible time.
I don't envisage it being in Scottish football in the near future, and that is a pity.
But what is in the Scottish game just now is the next best thing.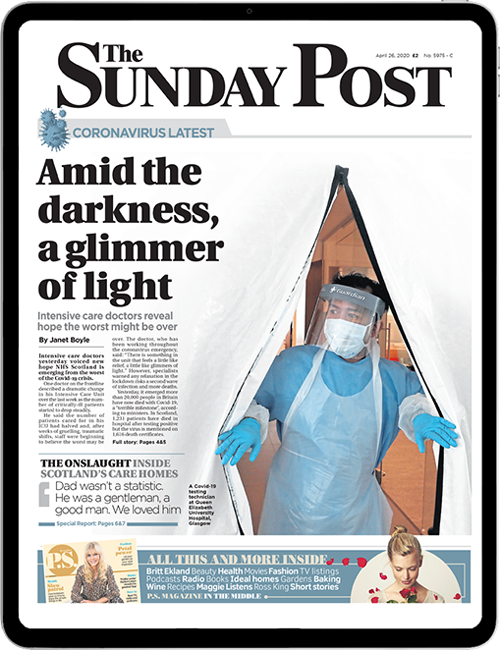 Enjoy the convenience of having The Sunday Post delivered as a digital ePaper straight to your smartphone, tablet or computer.
Subscribe for only £5.49 a month and enjoy all the benefits of the printed paper as a digital replica.
Subscribe