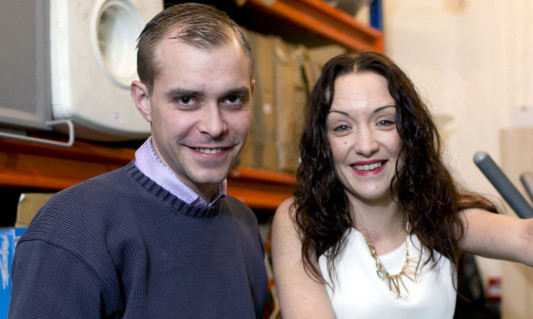 Cut-price prints and a Pontypridd plonker!
Whether the BBC should carry advertising is an issue currently being looked at by a Parliamentary committee but I think I caught the first example of programme sponsorship on the licence funded broadcaster on Wednesday night.
"Anyone want a bag of ear muffs for six quid?" shouted an auctioneer at the start of Del Boys and Dealers and within a minute of hearing two of the people on it speak, that's exactly what I wanted.
Ritchie and Nikki (right) were a South London couple whose accents could penetrate the Thames Barrier. They were featured on a forerunner for this programme last July, Wheelers, Dealers & Del Boys, during which Ritchie thought he'd got a bargain after paying £250 for a print by Japanese artist Katsushika Hukusai or the "Jackie Chan of art" as Ritchie called him after looking him up on the internet but turned out to be worth less than a box set of all three Rush Hour films.
Ritchie was a work of art himself with some of his pronouncements ("I ain't ever gonna to put my money in an ISA. If World War 3 'appens Barclays ain't gonna be open.") but having already come across him in last year's programme I was glad this series expanded beyond Souf London.
Much easier on the ear was Ieuan of Pontypridd, although if Ritchie set himself up as Del Trotter's heir apparent, Ieuan was more of a Rodney.
The 24-year-old reckoned he'd been spotting gaps in the market since selling tuck out of a large bag at school, commenting that "Jamie Oliver created a black market for sweets and crisps."
Now he'd spotted a watch at an auction in Newport. "It has Rolex written on the face, which leads me to think it's legit," Ieuan told us before beating off the nonexistent bidders. He then compared himself to Richard Branson for being the only person in a room of 250 people with the "guts to take a gamble," (or perhaps the other 249 didn't want a fake Rolex watch).
Time ticked on to an inevitable conclusion when Ieuan took his watch to be valued by an expert.
"I only paid £12.65 for it," Ieuan said excitedly.
"Well that's all about it's worth," was the expert's deadpan response.
As TV moments go, it was priceless.
Del Boys and Dealers, BBC1, Wednesday.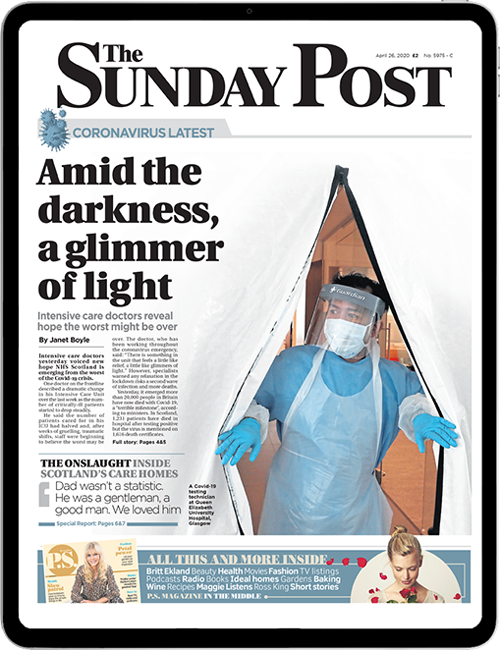 Enjoy the convenience of having The Sunday Post delivered as a digital ePaper straight to your smartphone, tablet or computer.
Subscribe for only £5.49 a month and enjoy all the benefits of the printed paper as a digital replica.
Subscribe