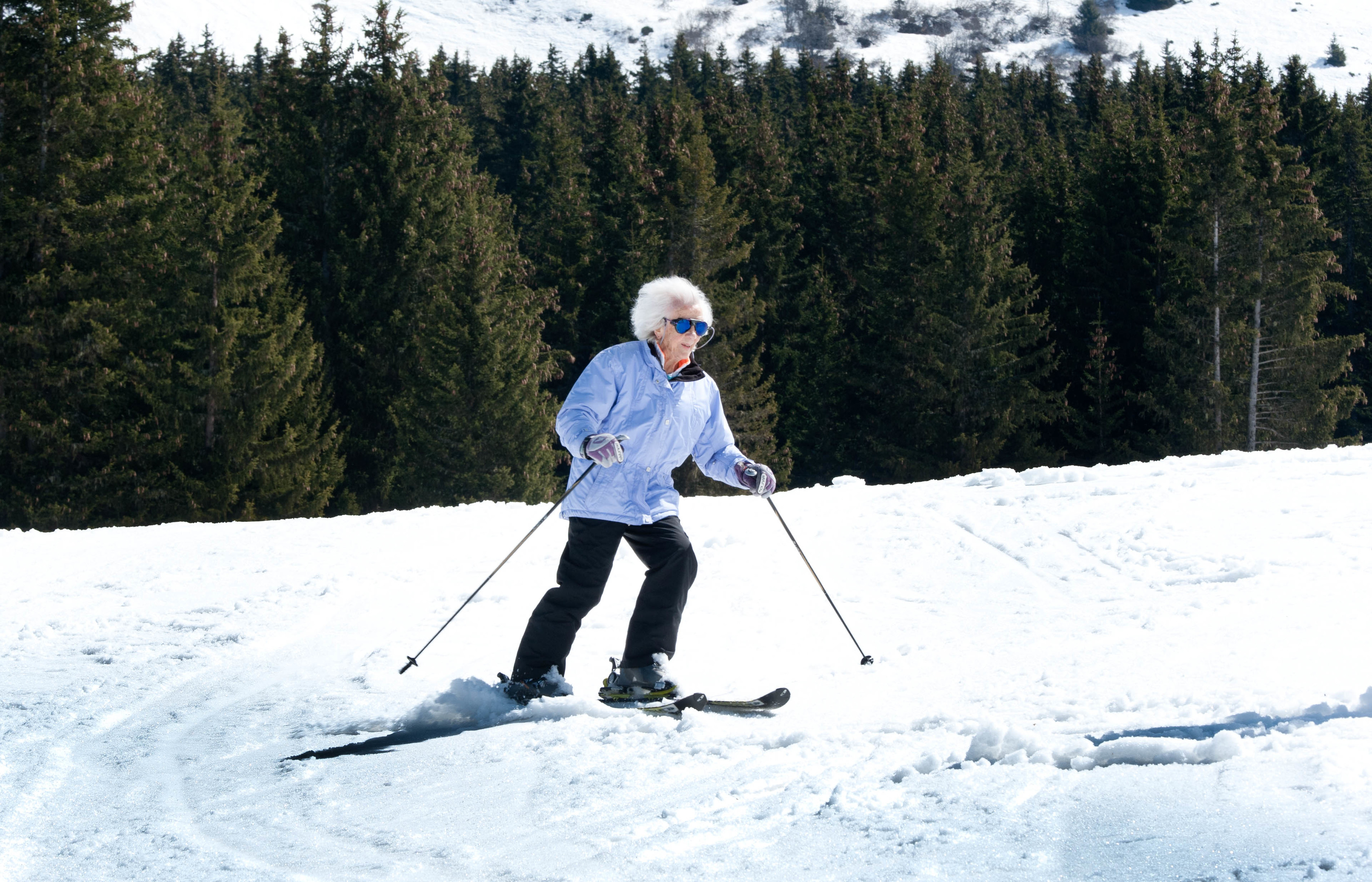 She has conquered vertigo-inducing ski runs across the globe and has a sense of balance an Alpine goat would be proud of.
But the winter sports enthusiast has been forced to hang up her ski poles and thermal salopettes because a degenerative eye condition has left her almost blind.
She managed to keep going by getting one of her daughters – which she used as a 'beacon' to guide her down mountain sides.
But now the skiing sensation has called time on the gruelling daily exercise.
"I love it so much but I've had a good innings," said Hilda who first learned to ski on homemade wooden skis in the 1930s.
Hilda and husband David – who died in 2002 – were pioneers of the sport in Scotland.
They would head out into the wilds at weekends, trudging for hours up steep mountain passes – all for the two-minute thrill of hurtling back down again with huge, cumbersome skis attached to their leather ski boots.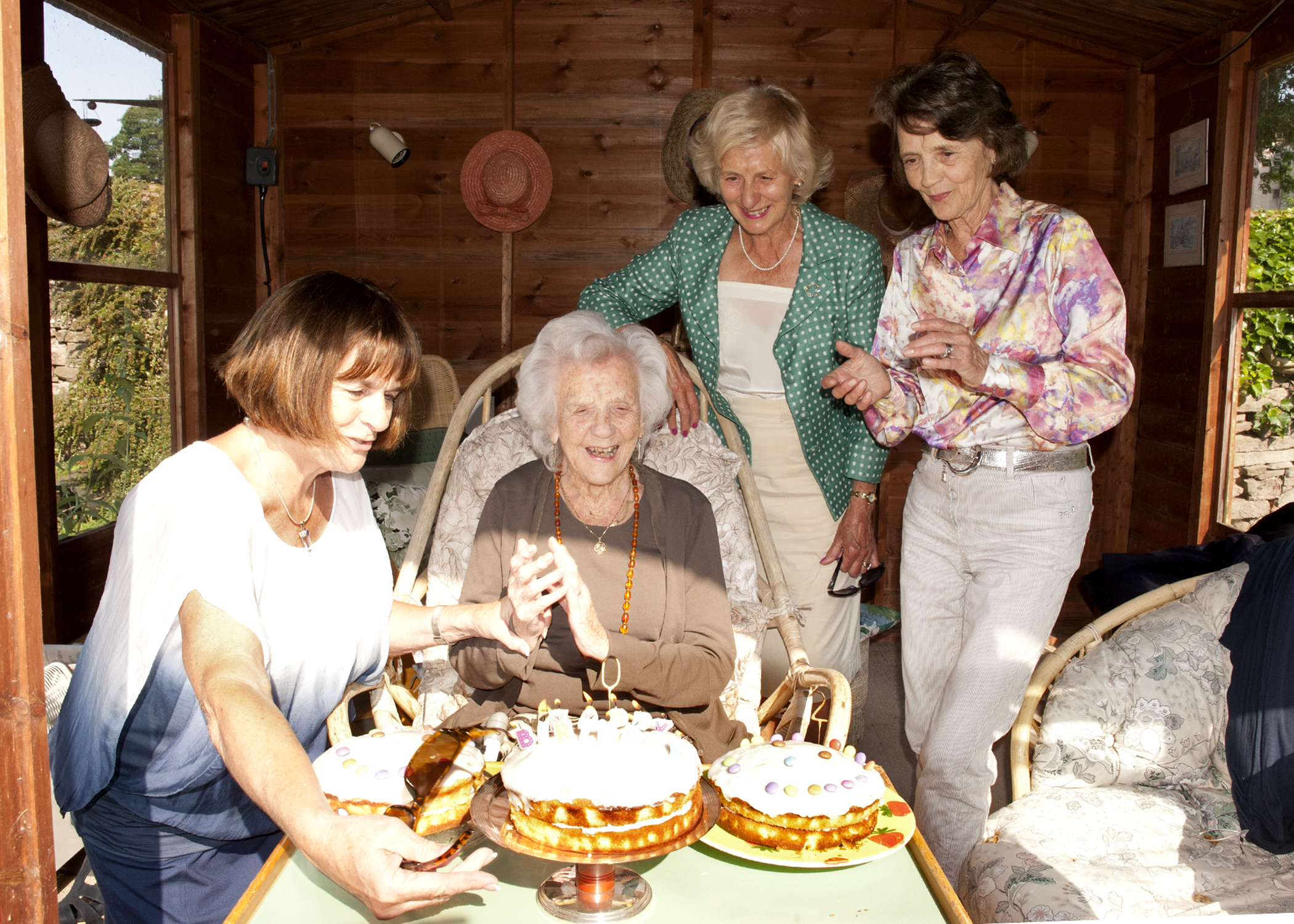 "It was about two minutes' skiing and then you had to climb and climb up to an hour again but it was worth it," Hilda recalls.
"It was just a group of friends having a great weekend together.
"Nowadays nobody walks, they just take a ski lift – and I doubt they could walk up those slopes.
"There were no edges on the skis and we only had leather boots, which I had to clean and dry five pairs of every weekend," she said, laughing at the endless array of fancy, expensive skiing gear today's enthusiasts enjoy.
The difficulty getting to the slopes spurred David to build, virtually from scratch, the Glenshee Ski Centre to make their passion accessible to everyone. Today it has 27 ski lifts, 36 runs and is billed as one of the best winter sports resorts in the UK.
"He didn't want it to be just for rich and privileged people – he never took any money from it," Hilda said.
The couple's infectious love for the sport was passed down to their three daughters as soon as their feet could fit onto a pair of skis, bribing them with sweets to ski farther and farther.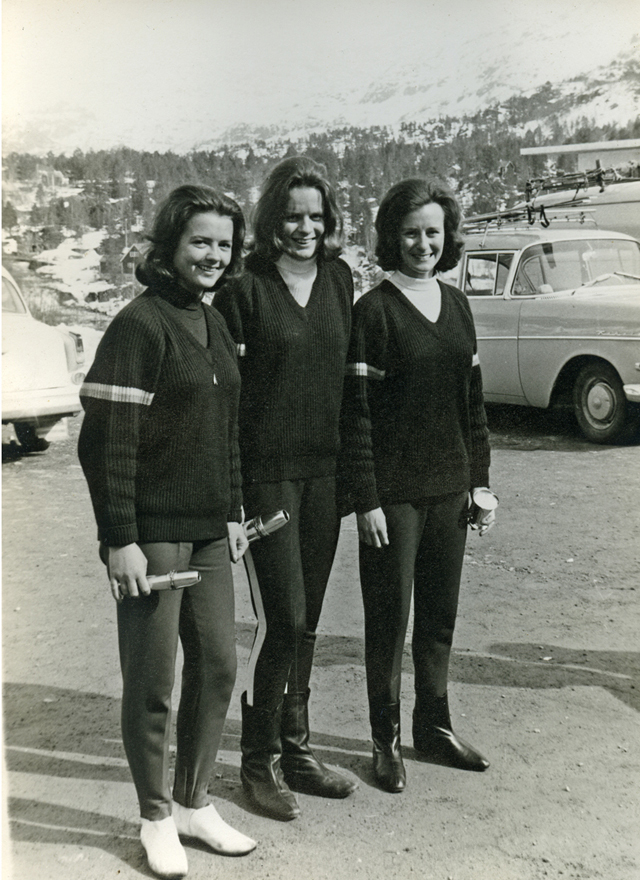 "I didn't have a choice," recalled Helen, 69, who went on to compete in the 1968 Winter Olympics in Grenoble and credits her parents for pushing her to make the team.
"We were put in the back of the car and mum would drag us up the hill while dad carried the skis.
"We grew up in the ski club and everyone was your family.
"When you are developing into an Olympic skier as a child have need to have a strong backing to keep you going because it is a very lonely lifestyle.
"That starts with your family, mum and dad were always here supporting me and pushing me to train and be better.
"Skiing is born in you and it will always be in you. I couldn't live without it."
Hilda has 10 grandchildren and 20 great-grandchildren, more than a half dozen of whom have won national championships or represented Scotland.
"All of them ski except two who aren't quite old enough yet but they will as soon as we can fit skis on their feet," she said.
"The joke was that you couldn't be part of the Jamieson family unless you could ski."
Silver skiers a growing club
HILDA Jamieson is just the oldest of growing legion of silver skiers staying on the slopes well after retirement.
Let loose from the time pressures of work and family and in good health from their youth spent trudging up hills, they are flocking to ski fields around Scotland and the world.
So many are indulging their passion that the majority of Scottish ski club members are over 60 and some centres even offer free tickets to pensioners.
Former BBC Holiday producer and founder of ski holiday business SNO Richard Sinclair said skiing only became accessible to most ordinary people about 50 years ago.
"That first generation of mainstream ski holiday makers are now entering retirement and they still love to ski," he said.
"Skiing is much easier today, even as we slowly get slightly less fit or strong.  Boots and skis are lighter too, so we can ski with generally less effort than it took a decade ago.
"The most interesting people I've met in the mountains have been over 60, rather than under 30."
Studies of former competitive skiers aged over 80 have also found they have the aerobic capacity of people 50 years younger.
---
READ MORE
British skiing bosses clipped Eddie The Eagle's wings
WATCH: Man combines his two passions: skiing and playing the bagpipes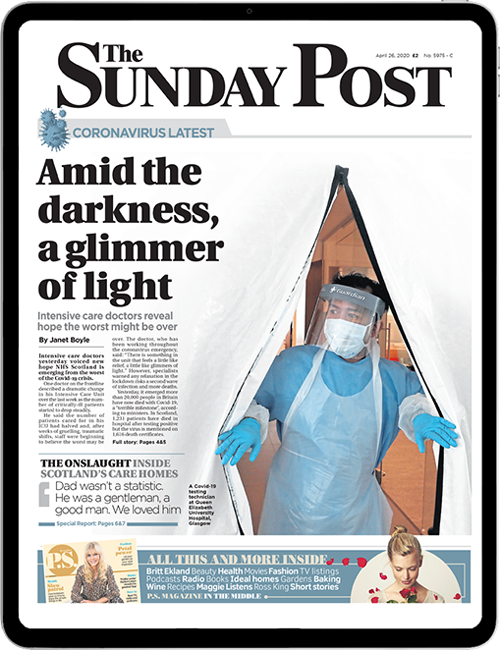 Enjoy the convenience of having The Sunday Post delivered as a digital ePaper straight to your smartphone, tablet or computer.
Subscribe for only £5.49 a month and enjoy all the benefits of the printed paper as a digital replica.
Subscribe