Weight-loss expert Steve Miller rates Yorkshire as a top holiday destination.
Steve Miller is one of Britain's top weight-loss experts, in demand from a host of TV programmes. He hosted the popular Fat Families series and has made regular appearances on BBC Breakfast and The One Show.
He has written bestselling slimming books and also works as a motivational expert. Steve, 44, originally from Tamworth, Staffordshire, uses hypnotherapy as part of his work with clients looking to shed pounds. He reckons February is as busy as January as those who've failed on New Year diets seek fresh help.
He tells The Sunday Post about his past holiday experiences and his favourite place for a break.
"We couldn't afford to go abroad when I was a kid so we went on caravan holidays to the likes of Aberystwyth and Skegness. They were great family holidays, although even through rose-tinted glasses I do remember the weather being "mixed".
And the beaches weren't that great I stepped into the sea at one point and got totally covered in oil. But there was such a sense of old-fashioned tradition and I loved the donkey rides on the beach.
And the fairgrounds also had me ready to burst with excitement. There seemed to be a great sense of community, too, with everyone gathering at the clubhouse or swimming pool on the sites.
My mum always booked tickets for the big local theatre as soon as we arrived and we'd see the likes of Ken Dodd and Norman Wisdom.
She'd want to stay behind at the stage door afterwards to meet them, which we did. I actually ended up back working at Skegness in my early 20s when I got a job at Butlins.
I did a couple of seasons there, including working as a Redcoat. Stars like Des O'Connor and Jimmy Tarbuck had Redcoat stints and it does fire a passion to perform in front of people.
I was a late developer as far as foreign holidays are concerned. I didn't go abroad until I was 25 when I went to Fuerteventura in the Canary Isles.
I'd never seen beaches like it and it was even more of an eye-opening experience as there seemed to be a lot of naturist ones!
In fact, I loved it so much I even went naturist myself in the end! I've had some interesting holidays since, including to San Francisco where Alcatraz really sent a chill down my spine.
It was so quiet at some bits of the prison you could sense what the inmates went through. It was very creepy and the hairs on the back of my neck were actually standing up.
But if I had to pick the place that means most to me now it's the Yorkshire Dales. I probably go about four times a year to Malham and I'd pick that over Marbella for a week's break.
I do a lot of walking to help me keep fit and there are so many great pubs to enjoy. The wildlife is wonderful. I often go at lambing time and it's lovely to see new life.
It's nature at its best. Because I run a busy business, I love the stillness and the peace. It's like I've taken my brain out, given it a wash and put it back in."
Check out Steve's website at www.yourweightlossmaster.com.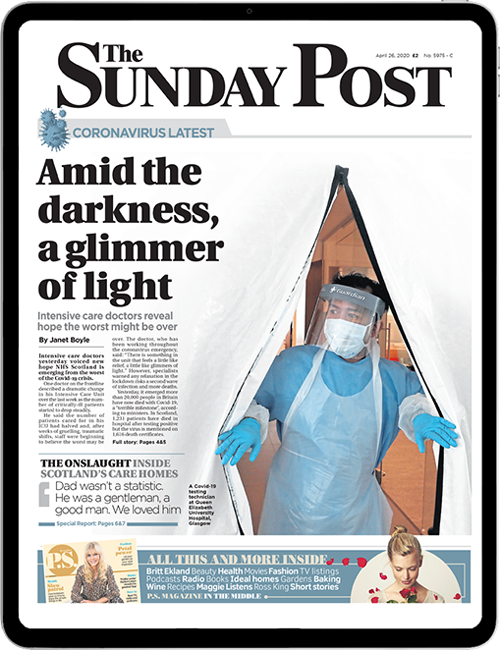 Enjoy the convenience of having The Sunday Post delivered as a digital ePaper straight to your smartphone, tablet or computer.
Subscribe for only £5.49 a month and enjoy all the benefits of the printed paper as a digital replica.
Subscribe