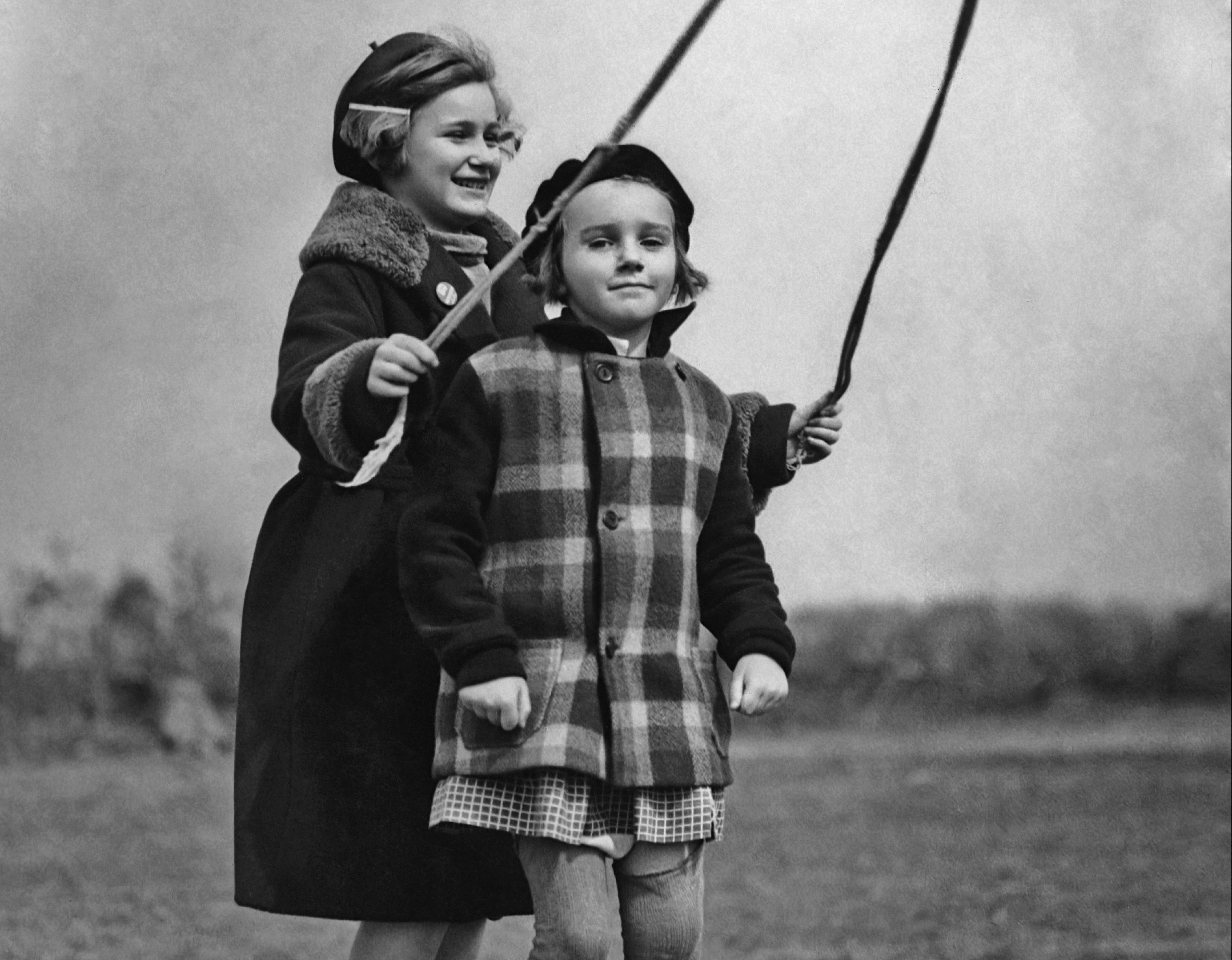 KIDS had the games-playing time of their lives yesterday. And there wasn't a Pokemon in sight.
Instead the youngsters – and their parents and grandparents – were enjoying a selection of traditional street games as part of Bearsden Festival, near Glasgow.
The hope is that the games will catch on with a new generation and it'll become a retro revival.
Here's our guide to enjoying the fun with your own family.
HULA HOOPS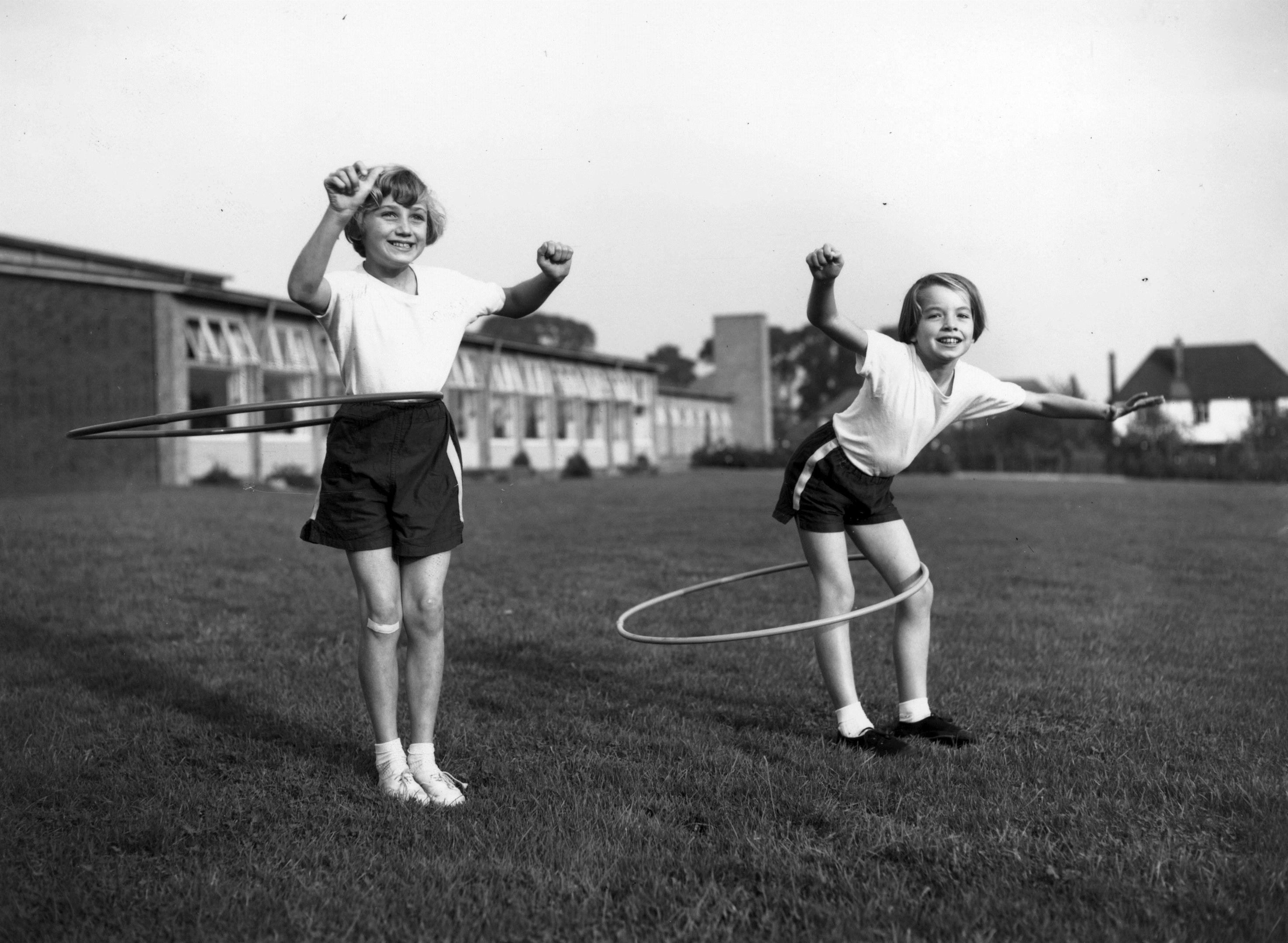 What is it? Although kids have played with hoops through the ages, the modern plastic hoop was invented in the 1950s. They became a kids' craze in the 1960s with the factory behind the marketing churning out 20,000-a-day.
How do you play it? The basic aim is to try and whirl the hoop, usually round the waist but also the arm or leg, as often as possible with it falling.
SKITTLES
What is it? A version of bowling which dates back at least 5000 years. Ten pin bowling is just one game descended from it. Kids' versions were often cheap colourful plastic skittles and ball.
How do you play it? Try to knock down as many skittles as possible in one or more throws of the ball. One way of playing it involves always having to take out the front skittle to score.
GIRD and CLEEK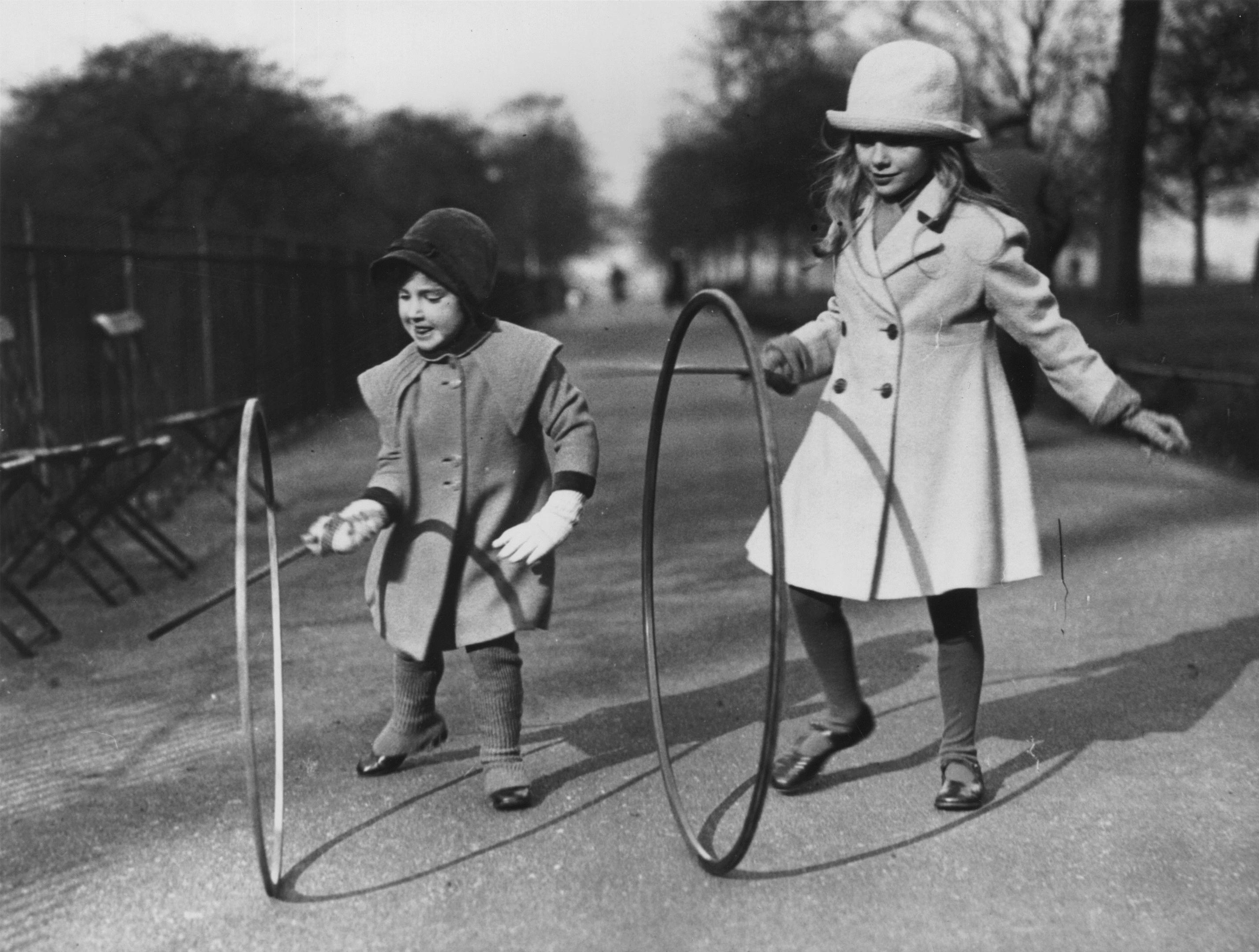 What is it? Victorians loved the gird and cleek and its popularity survived past the Second World War. The gird is a steel hoop and the sleek is the handle.
How do you play it? The idea is to run alongside the gird, keeping it upright and rolling along with the cleek. The old Victorian girds had the cleek attached via a ring – keeping hold of it without is even harder.
HOPSCOTCH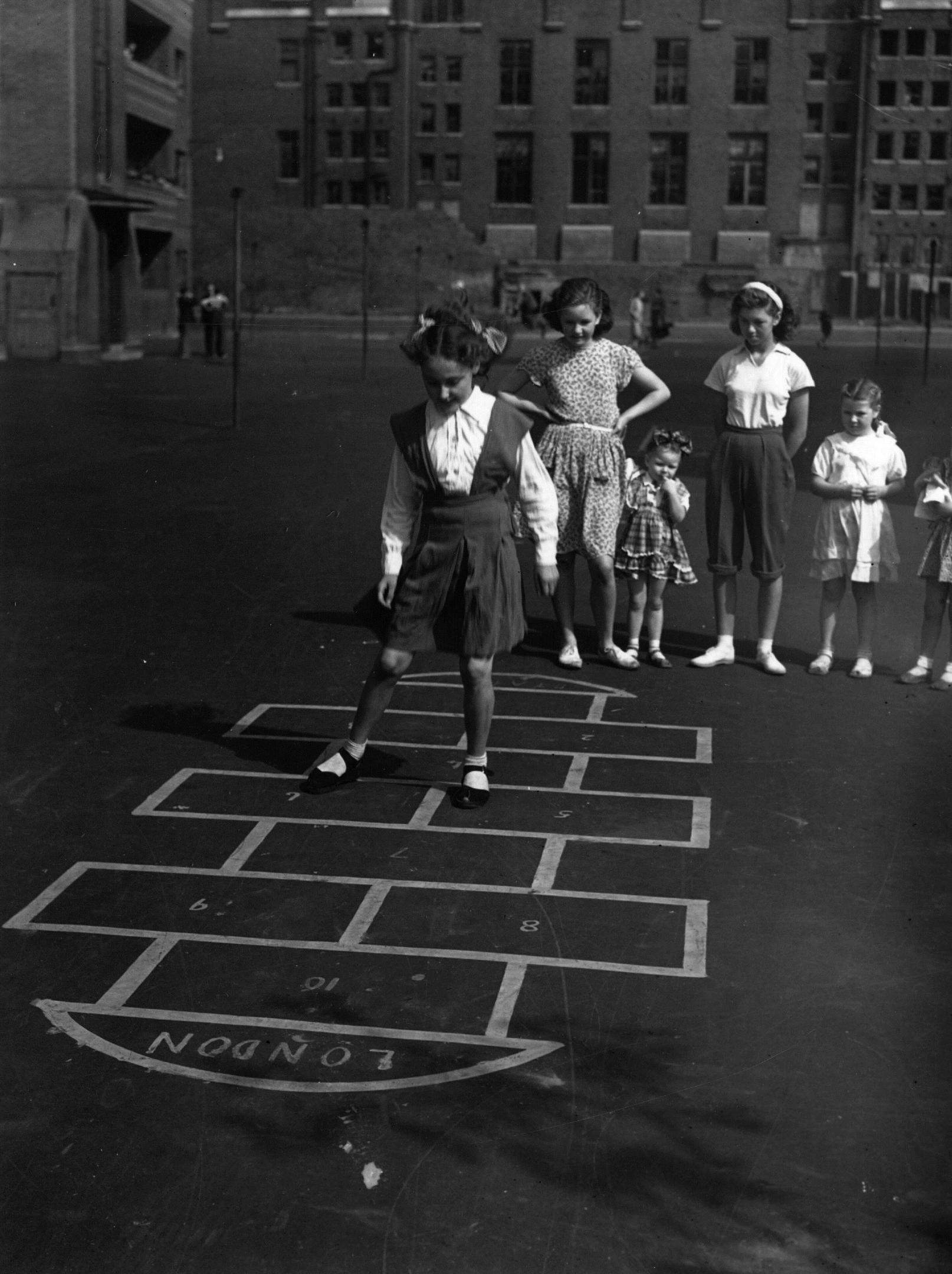 What is it? It's the game of many names, from peever to paldy, lallies or beddies depending on what part of the country you're from. It's a simple grid-like frame often just chalked on to a school playground.
How do you play it? You kick the peever, which can be a flattish can, puck or smooth rock, from one numbered square to another as you hop, trying to keep your balance as you go.
MARBLES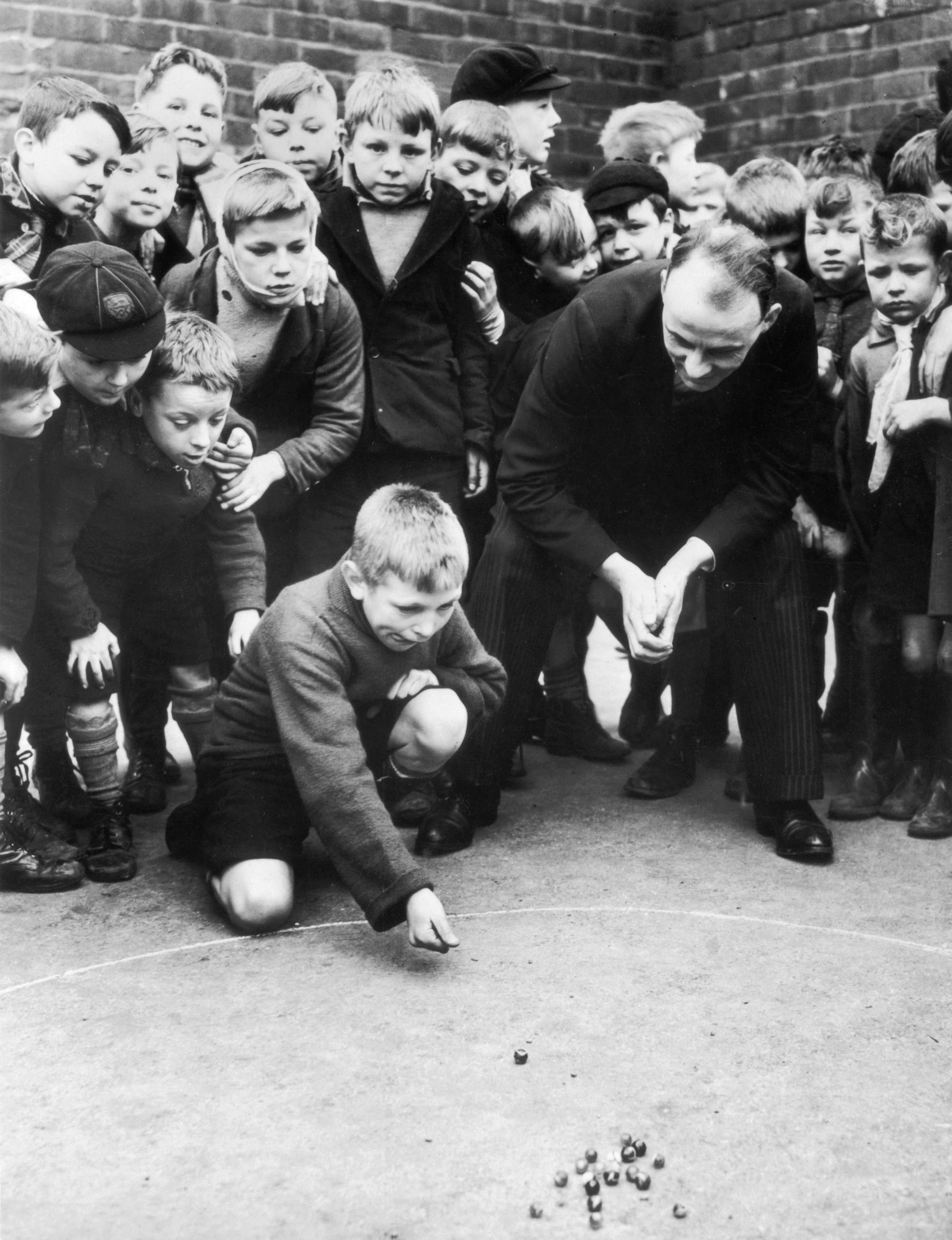 What is it? Small balls usually made either of brightly-coloured glass or of metal. Examples have been found on excavation sites dating back many thousands of years but they really took off with 19th Century mass production.
How do you play it? You nudge your marble along the ground with your thumb to knock out other marbles from a target ring, keeping the marbles knocked out. The winner has most at the end.
KERBY
What is it? Literally a street, or at least pavement, game.
How do you play it? Stand on opposite sides of a quiet street. Player one throws the ball, attempting to make it bounce off the opposing kerb. He then moves to the middle of the road and tries again for lesser points. Player two repeats. The game ends when one player reaches 50 points – or you get fed up/called in for your tea.
TIG
What is it? A chase and catch game popular in the playground, park, garden…anywhere really.
How do you play it? Requires two or more players. One person is "it" and needs to chase and catch the other players who try to run away. Involves lots of running and screaming. When another player is "tigged', they then become "it" and have to chase the other players. It could go on for minutes – or hours!
SKIPPING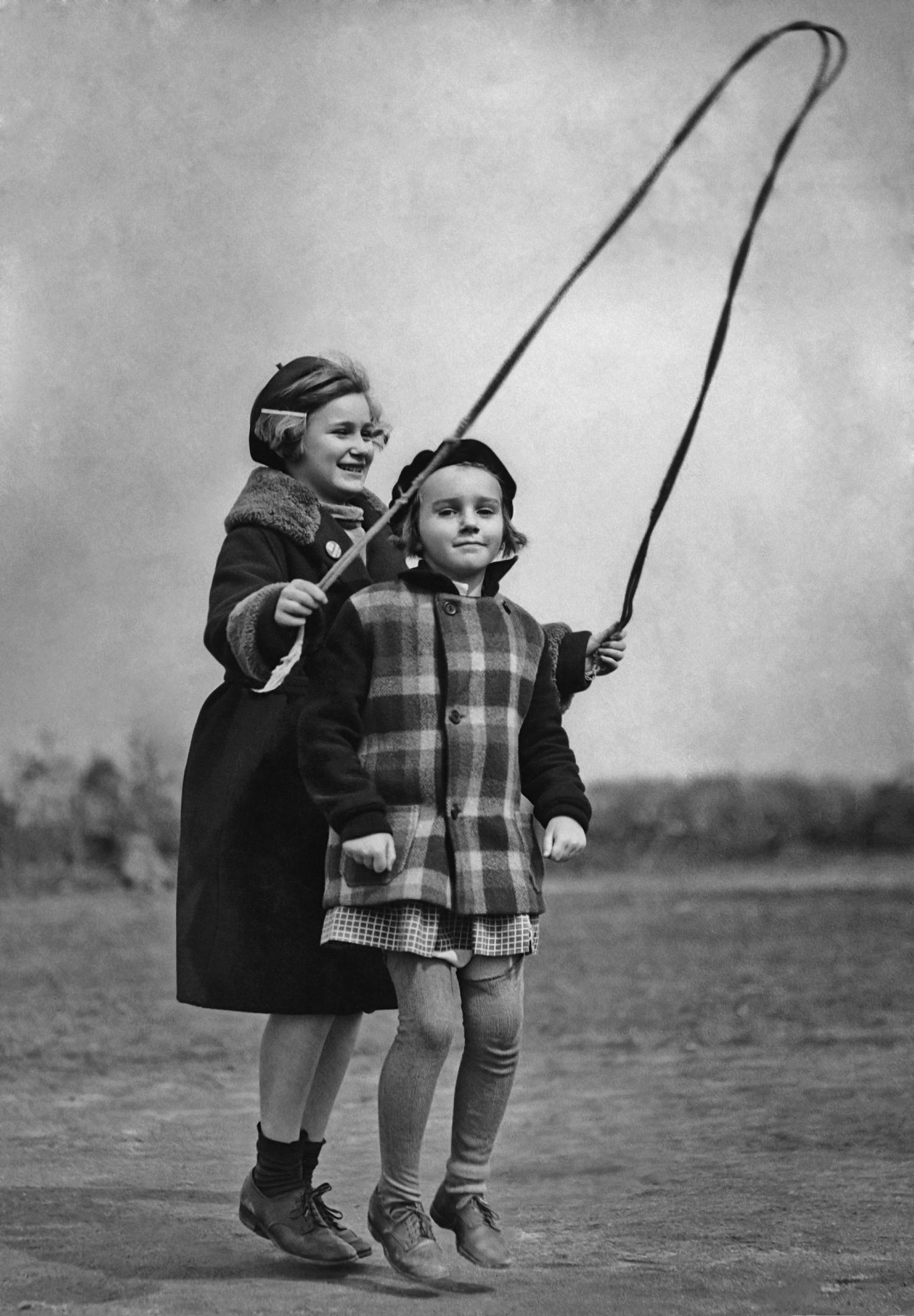 What is it? An international jumping game believed to have originated when rope-makers were forced to jump over strands of hemp as they twisted them together.
How do you play it? Either skip solo by swinging a rope over your head and jumping over it, or play as a group. Two people 'caw' at either side and one or more people 'jump in'. Faster speeds, complex swinging actions, songs and chants and more ropes make it more advanced.
KICK THE CAN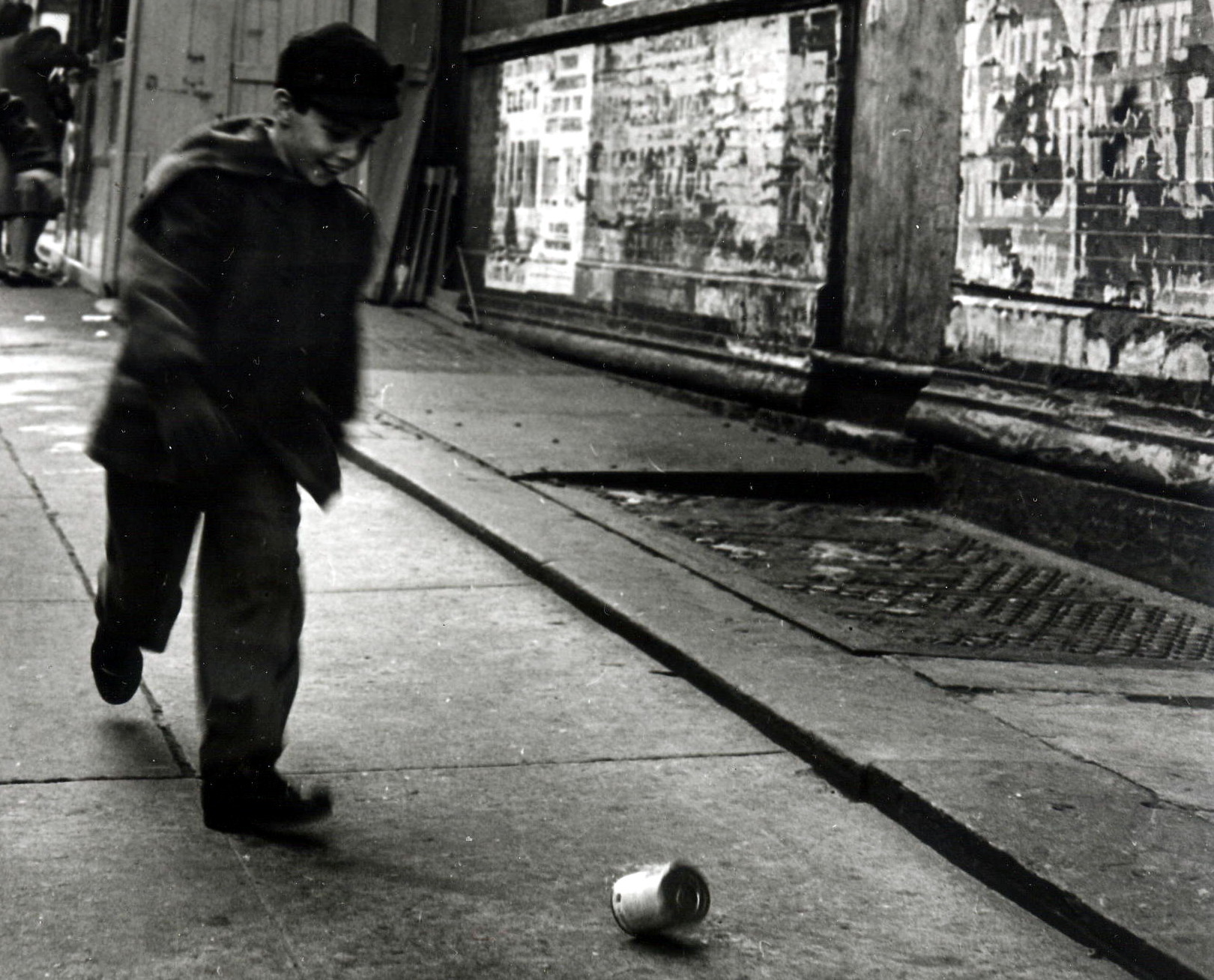 What is it? Fast-paced variation of Hide and Seek.
How do you play it? Place the empty can in an open area and choose who will be "it". Designate a spot to be the "jail". "It" counts while the others hide, then tries to find them. When "it" sees a player, both race to kick the can first. If it's "it", the player goes to the "jail". If it's the player, all prisoners in jail are freed.
ROUNDERS
What is it? A team bat and ball game.
How do you play it? One team "bats" while the other team "fields" and "bowls". The bowler bowls to the batter who hits it. The batter then runs to as many posts as possible before the fielders return the ball to touch the post the batter is heading for. If the batter reaches the home post again in one hit, the batting team scores a Rounder.
---
Festival organiser Reverend Roddy Hamilton says the hope is to bring back a bit of community.
"So often kids are on a console alone and even if they are playing someone else, they can be anywhere," said Rev. Hamilton, 50.
"But these games are face-to-face. And you don't need to worry about what level of a computer game you reach, you just get started an enjoy it."
The idea for the games, held in the playground of Bearsden Primary, came from older members of the organising committee.
"There's a real fun in all generations playing together. It's something we're now looking at taking round schools, maybe on a monthly basis."
The Festival, though not with the games, continues today.
---
Your opinions
"I remember peevers and tig, plus statues, rounders, skipping ropes and many different ball games.  My favourite was skipping ropes with two ropes being "cawed" in different directions. We had a lot of fun that kids nowadays don't seem to have." – Liz Kelly, Glasgow
"Conkers. Collecting and preparing these was as good as the game itself." — Ian Roxburgh, Kilmaurs
"I remember peevers very well, chalked on the road.  We also put a ball in the toe of our mother's old stockings. Stand against the wall, and bounce the ball all round your body!  Mothers weren't happy as it was usually good stockings taken without permission." – Bea Smith, Doncaster
"Mother, May I? A fun game where kids would ask to move ahead and I always remember we got our wish. All in good fun." — David Tulanian, Los Angeles
"Tig was brilliant! Also playing "Doublers" with two balls against the wall, and three or four if you were good enough!" —Joan Fordyce, Forfar
"I liked kingball, as it was a good runaround and taught you dodging as well!" — Davie Kerr, Lochaber
"I liked kick the can as it was a mixture of hide and seek and football.  Childhood games in the 70's were team orientated and encouraged friendships." – Dawn Nelson, Dunfermline
"Hopscotch, tig, British Bulldog. Football though was always the favourite." — Douglas Rew, Dalgety Bay
"Tig was my favourite along with ball games and skipping games." — Mary Rae, Angus
"Hopscotch, kick the canny, hide and seek, congers, keepy uppy, hoola hoop, skipping…I think we loved them all and had a right mix to keep us busy." — Robbie Russell, Elgin
Hop scotch, tig, stone skimming. I enjoyed them all, didn't have a favourite." — Steven Richardson, Highland
"Hopscotch and French cricket using a lamp post.  Skipping with a long rope and adding more as the rope turned.  Indoors, cat's cradles." — Elizabeth O'Regan, Lincoln play-time
---
READ MORE
Computer games could help children concentrate in the classroom
12 Sitcoms to sit back and savour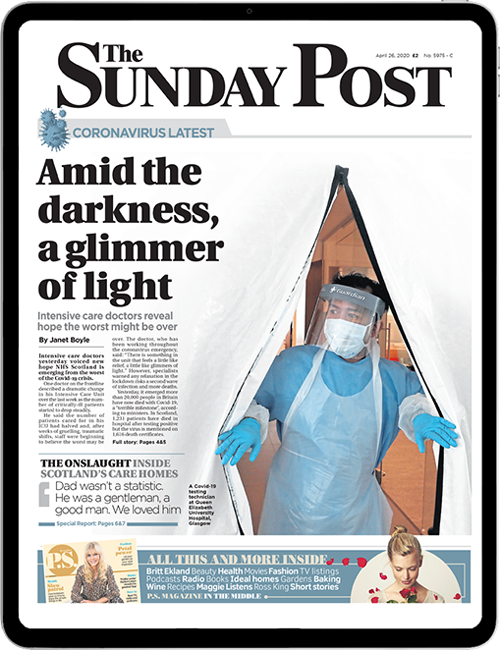 Enjoy the convenience of having The Sunday Post delivered as a digital ePaper straight to your smartphone, tablet or computer.
Subscribe for only £5.49 a month and enjoy all the benefits of the printed paper as a digital replica.
Subscribe