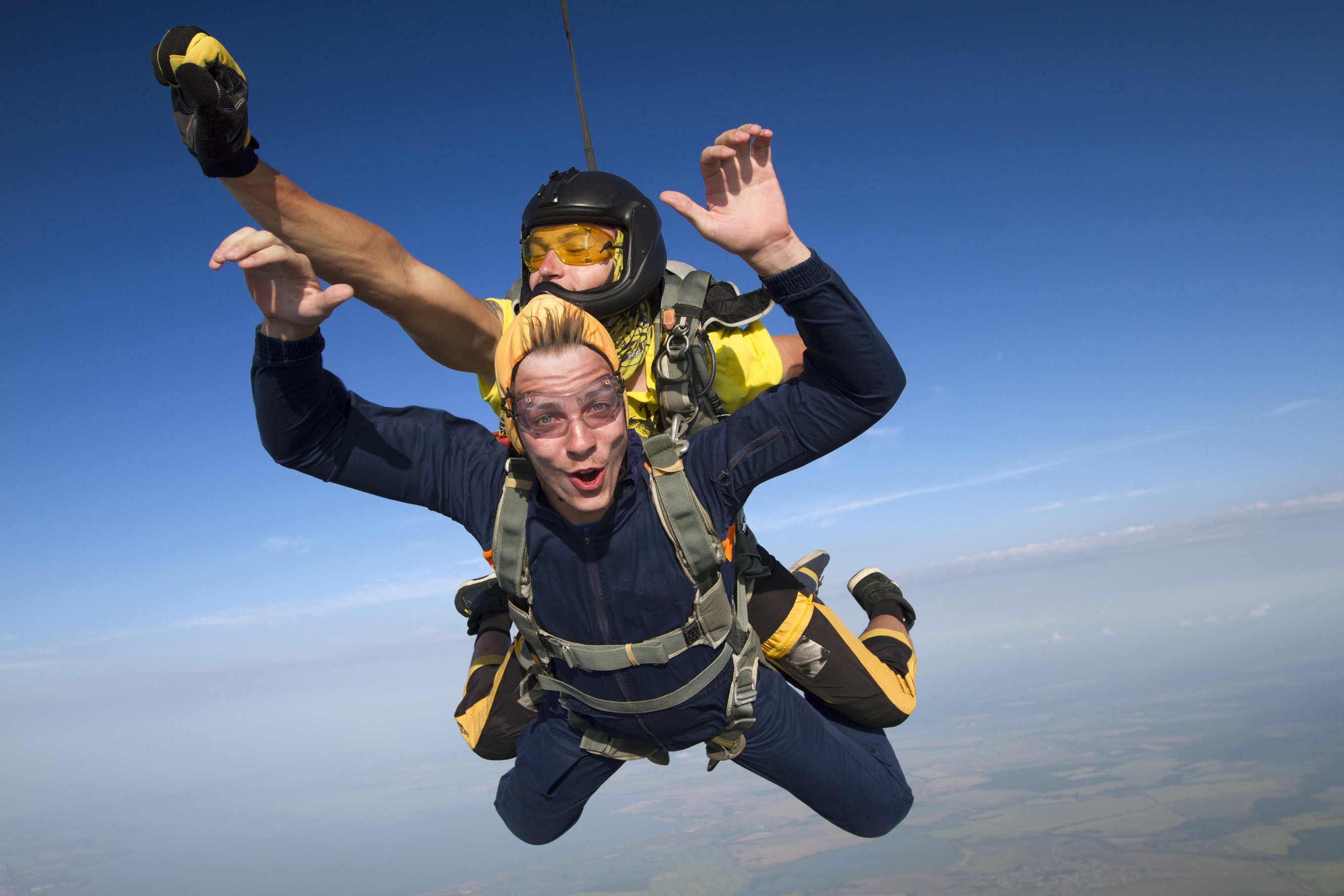 A LEADING surgeon claims charity parachute jumps are placing a huge burden on the NHS.
Orthopaedic expert Chris Oliver believes the cost of treating people who crock themselves in jumps outweighs the good they do for charity.
"You would be better to take the money out of your pocket and give it to the charity," said the University of Edinburgh professor.
"Some of those taking part are seriously unfit."
The leading trauma surgeon pointed to evidence in a research paper examining the cost of Scottish parachute injuries, most sustained in charity events.
It examined 174 injured jumpers from two local parachute centres over a five-year period.
More than 90% were first-timers.
They each racked up a £5781 treatment bill on average. But the amount raised per jump for charity averaged £30.
"The cost to people and the NHS outweighs the amount raised," said the expert who works at the university's Physical Activity for Health Research Centre.
Despite his comments, the parachute industry has always insisted safety is, and always will be, its key concern.
His comments are also unlikely to deter intrepid mum Betty Bennett, 69, of Greenock, who was injured in a recent jump.
Despite being so afraid of heights she finds going up an escalator challenging, she took part in a tandem plunge, but was left nursing a dislocated heel and two broken bones in her foot after a bad landing.
And yet, as she recovers at home, plucky Betty, 69, says she doesn't regret a thing – and wouldn't want to put anyone else off doing what she did.
Betty, a retired school cleaner, said:"It's just too bad I hurt myself when I landed.
"The instructors told me to keep my feet up, but for some reason I put mine down when we were coming in to land.
"They did a great job of looking after me until the ambulance came and sorted me out.
"I don't want anyone else to be put off doing it. It's a great experience."
Betty's husband George, 70, who was watching, said he feared the worst when he saw paramedics arrive.
He said: "I knew something was wrong when the bus which is supposed to pick them up didn't come back up."
Betty was taken to Ninewells Hospital in Dundee where she underwent surgery after breaking two bones in her ankle and dislocating her heel.
After four days in hospital, Betty is recuperating at home and will have her leg in plaster for the next six weeks.
She added: "I was in a lot of pain but the staff at Ninewells were fantastic, every single one of them.
"When I came out of surgery I felt like screaming in pain as my leg was swelling up inside the plaster, so they had to cut it to release the pressure.
"I'll be in plaster for six weeks and I've got a walking frame to get around.
"I feel OK now, I'm just awfully tired."
George is relieved that his wife is now safely at home.
He said: "She gave me such a fright, so it's great to get her home."
Betty had been inspired to take on the challenge after dealing with the devastating loss of four of her siblings.
Her skydive has raised at least £750 for a hospice.
Clubs in Scotland come under the umbrella of the British Parachute Association, which was founded in 1961.
Its patron is the Prince of Wales. It is committed to maintaining the highest possible safety standards.
---
READ MORE
Families urged to spend quality time together in support of Alzheimer's charity
VIDEO: Two men to paddle more than 70 miles in a bath tub for charity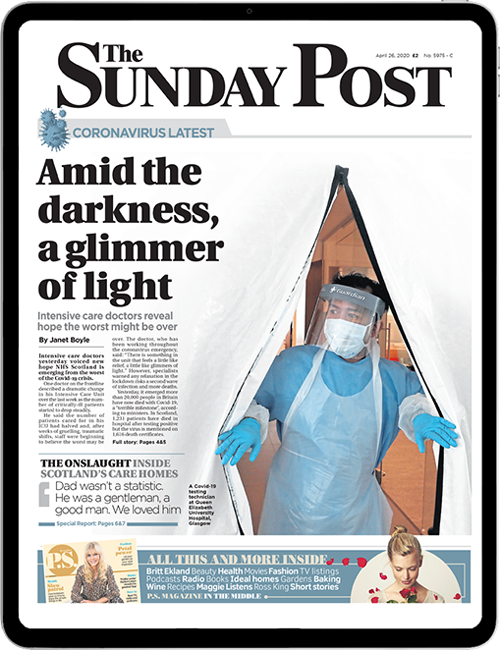 Enjoy the convenience of having The Sunday Post delivered as a digital ePaper straight to your smartphone, tablet or computer.
Subscribe for only £5.49 a month and enjoy all the benefits of the printed paper as a digital replica.
Subscribe